Remove FRP Lock ZTE BLADE ZMAX Nougat by GSM ADB Flasher Tool
If you are unable Remove FRP LOCK ZTEBALDE ZMAX from the previous method, then i would recommend to follow this method, and i hope this method would work with ZTEBALDE ZMAX Z981, and Z982 devices.
Note: If you have already accessed to "Settings", then you don't need to follow below steps, just skip the rest, and start following this method from the heading of "Enable Developer Mode".
Let's Start to Remove FRP LOCK ZTEBALDE ZMAX:
-Connect "Wi-Fi" to your device first.
-Once "Wi-Fi" connected, go back to "Welcome Screen".
-Long tap with "TWO Finger" on your Welcome screen until you get "EXIT & NEXT" option.
-Double tap on "EXIT".
-Make "U" with your finger on "Welcome Screen", after that you will be able to see "Google Search Bar" top of your screen.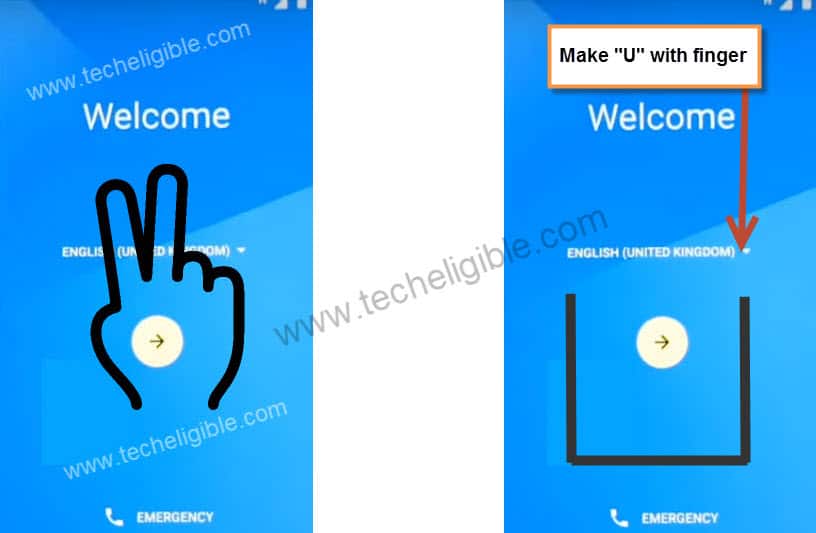 -Press & Hole (Volume UP + Volume Down) keys together until you get "POPUP SCREEN".
-Double tap on "OK".
-Tap on "Google Search Bar", after that tap on "NO THANKS".
-Type in search bar "Android".
-Now Select "Android Stock" from search result, and then tap on "Location Permission", after that "Allow".
-I hope now you've accessed to your "ZTEBLAD ZMAX" device, but frp still exist. Follow below steps carefully to Remove FRP LOCK ZTEBALDE ZMAX.
Enable Developer Mode:
Go to > Menu > Settings > About Phone > Tap 6 Time on "Build Number", once "Developer Mode" enabled go back to "Settings".

Enable USB Debugging:
Go to Settings > Developer Options > Enable USB Debugging. Also Enable "OEM UNLOCK".
Note: Enabling "USB Debugging" is mandatory to Remove FRP LOCK ZTEBALDE ZMAX, because without enabling USB Debugging, Zmax device can't be detected by GSM Flasher tool.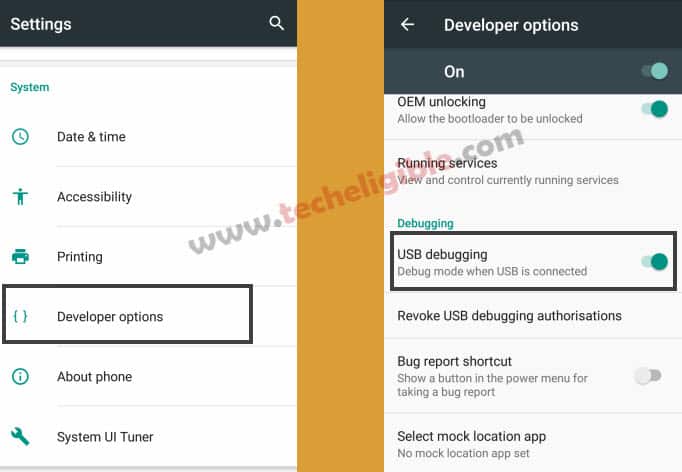 Unable to access "Developer Option" Try Alternate Method:
-Download drivers in your computer of ZTE Device:
⇒ ZTE ZMAX PRO USB Driver [DOWNLOAD]
-If the file is in "Winrar", then extract this file.
Let's Enable Diag Port in ZTE:
-Dial Below Code in ZTE Device
-Dial Code: *983*673636#
-Once you see "Quick Popup" on your screen, means you have successfully enabled hidden menu.
-Now enable Diag Mode by dialing below code.
-Dial Code: *983*87274#
-Now you have successfully enabled Diagnostic Port, this would help your device in connecting to computer, so that the below gsm flasher could easily detect your device.
Note: If you're unable to bypass FRP, we would recommend you to try this Latest Sept-2018 Method [Click Here] 
Download GSM FLASHER Software:
⇒GSM FLASHER (203 MB) [DOWNLOAD]
-Turn Off "Antivirus Software".
-Extract and Open "All in ONE Tool".
-Click on "GSM FLASHER Bypass Adb Tool".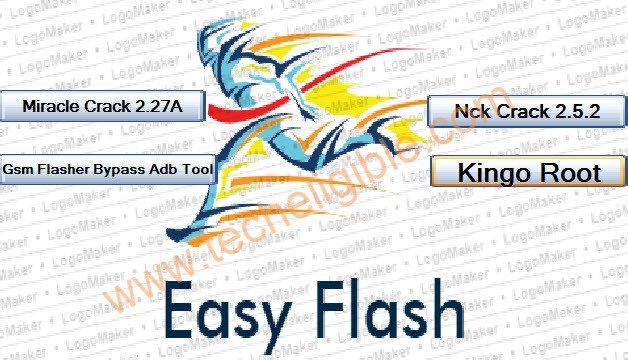 Connect ZTE ZMAX to Computer:
-Connect device to "Computer" with micro usb cable.
-Make sure device connected successfully, and you have enabled USB Debugging, if you get popup of usb debugging just tap on allow and OK.
-Now i hope your device will be detected in "GSM FLASHER TOOL", and status will be "ONLINE".
-Click on "REMOVE FRP" button. That's it, you have unlocked frp protection from ZTE ZMAX Device.
Warning!: I would recommend you to somehow "enable developer mode" and then enable usb debugging option from there, if you are unable to do that, then i guess in android 7.1.1, there is option of "Connecting to PC", just find out that option from there, enable that one.
Also install "ZTE Drivers" in your computer.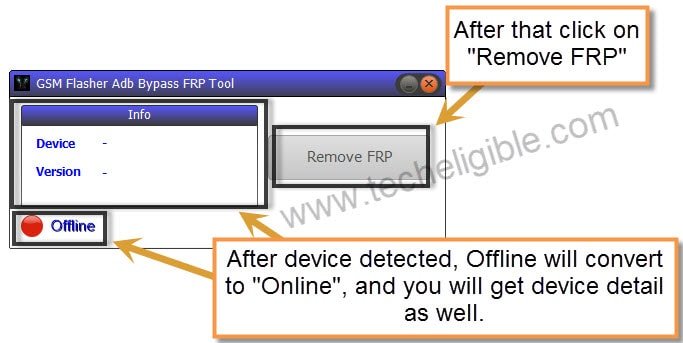 Thanks for visiting us, you can ask your question in comment box, if you any problem.
Note: If this flasher did not remove frp lock, then open "Miracle 2.27A" tool, and go to "Qualcomm", and then, click on "Unlock" to unlock frp.