Bypass frp Huawei P30 Pro, P20 Pro EMUI 9.1.0 (New Method 2019)
This is the brand new method, and this method has been applied by many users successfully, you can also Bypass frp Huawei P30 Pro, P20 Pro just by applying all steps from below, before starting this method, make sure you have SD CARD and also Computer or laptop nearby, because we will download 1 big size file in our PC and then will transfer into our SD Card for succcessfully bypass google account P30 Pro, P20 Pro.
Warning: This method is only for Device Owner, and only for educational purpose.
Let's Start to Bypass frp Huawei P30 Pro, P20 Pro:
-You need 1 SD Card + PC or Laptop + Internet.
-Formate your SD Card with FAT32 File system.
-Now download Firmware in your PC according to your device model number.
Huawei Mate 20 Pro LYA-L29
Huawei P30 Pro VOG-L29 
Note: If you have other model, you can aslo request for the firmware in the below comment session, we will try to find out your firmware and will send you download link. Thank You
-Once downloading finihs.
-Extract the file from winrar archive.
-Now connect "SD CARD" to your PC.
-Make sure your SD CARD has FAT32 file system.
-Copy "dload" folder from the downloaded firmware file and then past into your SD CARD root folder.
-Power off your huawei device.
-Remove SD Card, and then insert in your Huawei Device.
Put Hauwe Device into Update MODE:
-Now Press and hold (Volume UP + Volume Down + Power) keys together.
-Keep Pressing all keys together.
-After that, Release only "Power Key" once you see HUAWEI Logo on your screen, but while keep pressing both volume keys.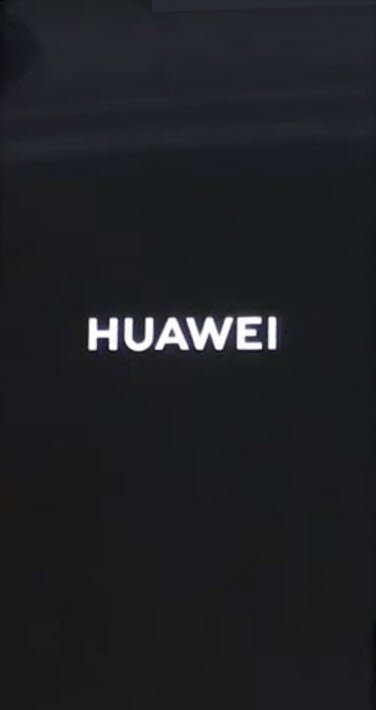 -Release also both volume keys after you see "EMUI" logo on your screen.
-You are now in "Update Mode", the device will automatically receive all necessary updates from the dload folder.
-It will take several minutes in completing its updating process.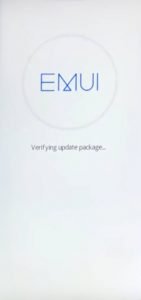 -Once the update process finihs, the device will auto restart.
-It will show you "HUAWEI Logo", just wait for some minutes.
-After that, you will see "Welcome" screen.
-We just have to do factory reset our device for completely Bypass frp Huawei P30 Pro, P20 Pro.
Put Device in Recovery Mode:
-Turn off device.
-Now we have to put our device in "recovery mode".
-Long press (Power Key + Volume UP) keys together.
-Once you see "HUAWEI LOGO", just release only "Power Key", while keep pressing "Volume up" key.
-Release the volume up when you enter into recovery mode successfully.
Note: By factory reset, this will earase your all data.
-Go to "Wipe data/factory reset", and then type "YES", again tap on "Wipe data/factory reset".
-Wait until factory reset process finish.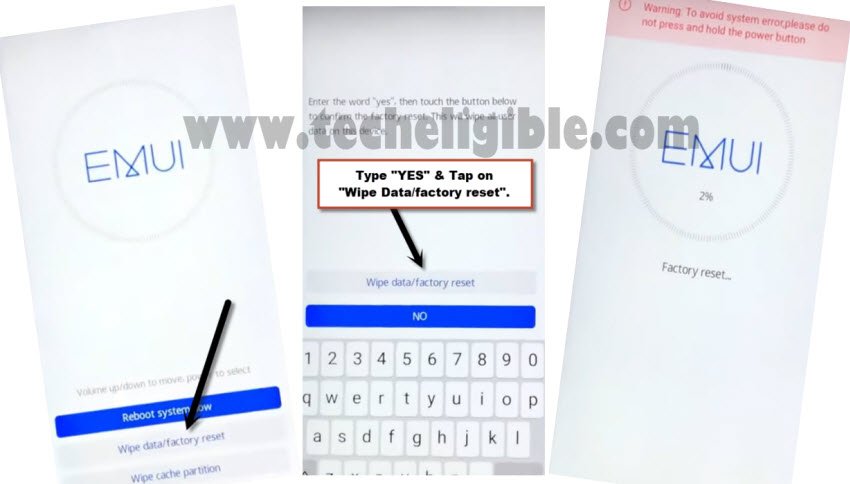 -Congrats, you are done to Bypass frp Huawei P30 Pro, Huawei P20 Pro.
Relevant Frp Method:
Bypass FRP HUAWEI P30 lite EMUI 9.0.1
Bypass Frp All HUAWEI EMUI 9.1.0
Bypass Google FRP All HUAWEI EMUI 10.0.0