Samsung Galaxy S8+, Galaxy S8 frp bypass Android 9 without PC – NEW
As you know that, we have already updated various methods on this same model Galaxy S8+, Galaxy S8 frp bypass Android 9 , as per user request, we are going to share with you another new way without PC and without frp app, this method is specially for those, who are unable to find their phone model combination file, so they can try this new way for their phone to bypass google account.
Warning: This frp is only for device owner to get their phone back to normal.
Note: If this method does not work for you, so you can try our some other methods to Bypass frp galaxy S8 and S8 plus android 8, android 9.
Let's Start Galaxy S8+, Galaxy S8 frp bypass Android 9:
-Before starting this method, you are required 1 sim card having pin locked code, you can set 4 digits pin lock code on your SIM with other phone.
-Remove your SIM Card.
-Turn on your frp locked phone & connect wifi first.
-Go to the screen of "Verify your Account".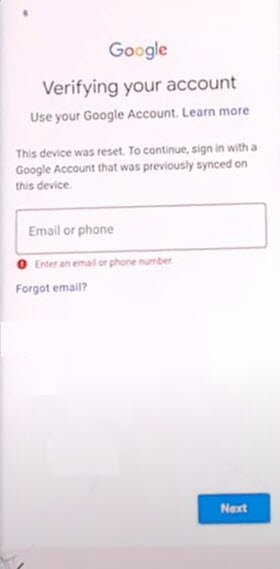 -From the "Verify Your Account" screen, just tap on "Back Arrow" 3 times, until you get back to the screen of "Check out some info to get Started".
Follow Below 4 steps Quickly and Carefully:
-Okay, now we are going to follow very important steps, do this very carefully and very quickly.
-While keep tapping on "Next", just insert SIM Card back into the phone. (You have to do this at the same time, means while tapping on NEXT, you have to insert sim card, do this simultaneously).
-When you see message of "Enter sim card unlock pin", just quickly remove your SIM card.
–Quickly tap on "OK" from "Check SIM/SD Card tray" popup window.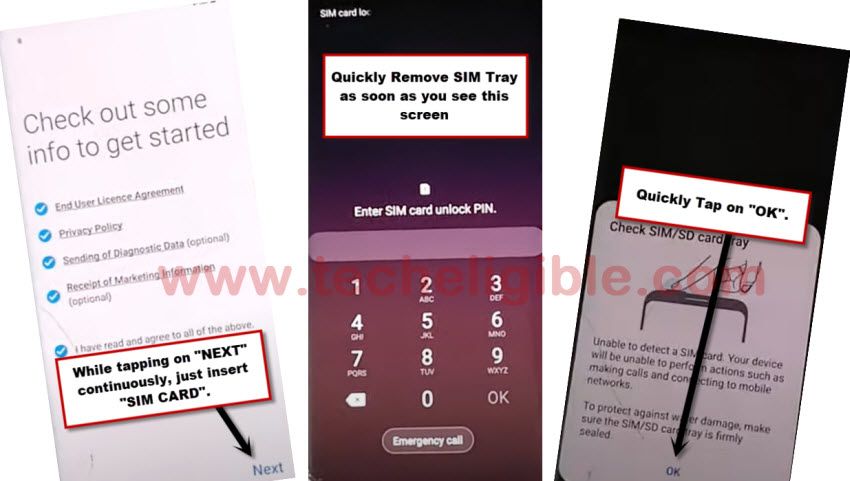 –Quickly tap on "Lock icon".
–Quickly start tapping 6-8 times on "Setting gear icon" from the top bar menu, but top bar menu will not respond you, don't worry about that, what we want is just to get top bar menu here.
Note: You have to follow above all 4 steps very quickly, otherwise you won't be able to get succeeded for Galaxy S8 frp bypass Android 9.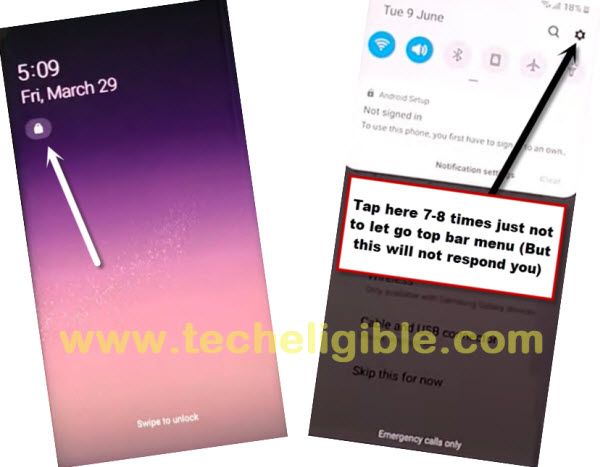 -Now tap on "Bluetooth icon".
-Use your any newer generation (Bluetooth Pods / Bluetooth headphones) for making pair with.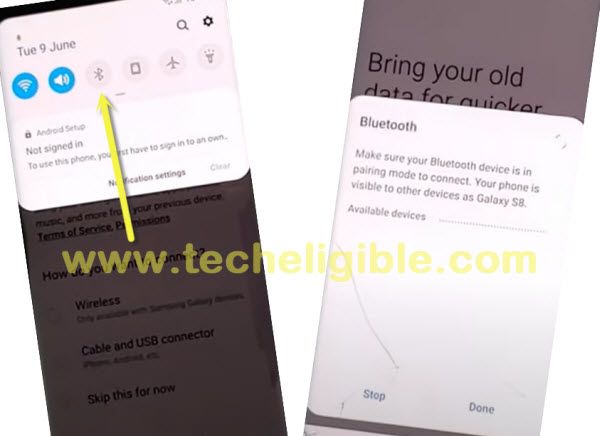 -After making pair successfully, just press your Bluetooth pods/headphone power button 3 times quickly.
-By doing this, new popup window will appear, and then tap on "Google" icon from there.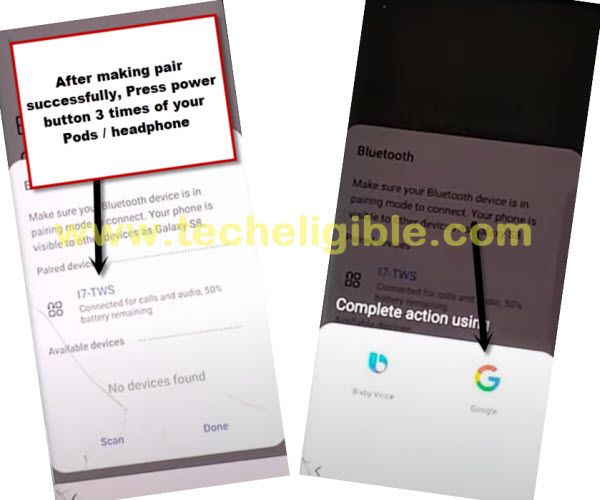 -From there, just go to > Notification > in-app notification settings.
-Tap on "search icon" from top right corner, and search there "Offline".
-Tap on "Always retry offline searches".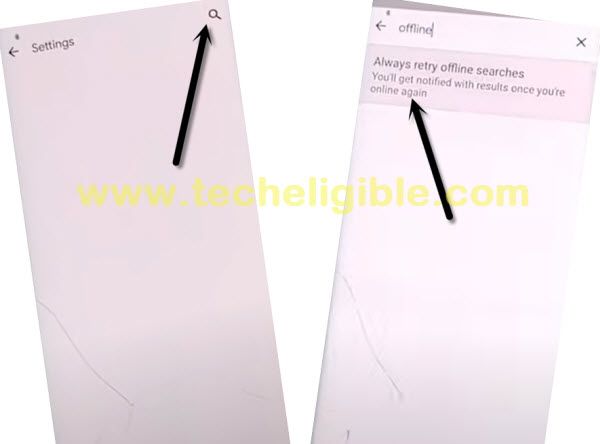 -Go down and tap on "Manage pending searches", and hit on "No Thanks" from bottom popup window.
-Now tap on "search" from bottom bar.
-search "Settings", and tap on "Setting gear icon" from searched result.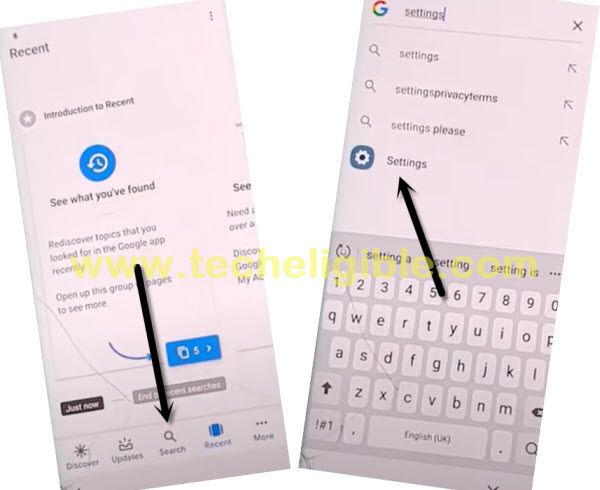 Set 4 digits Pin Lock for frp bypass:
-Go to > Biometrics and Security > Other Security Settings > Pin Windows > Turn it ON.
-Now we are required to set pin lock for Galaxy S8+, Galaxy S8 frp bypass Android 9.
-Let's go to > Use screen lock type to unpin >Pin.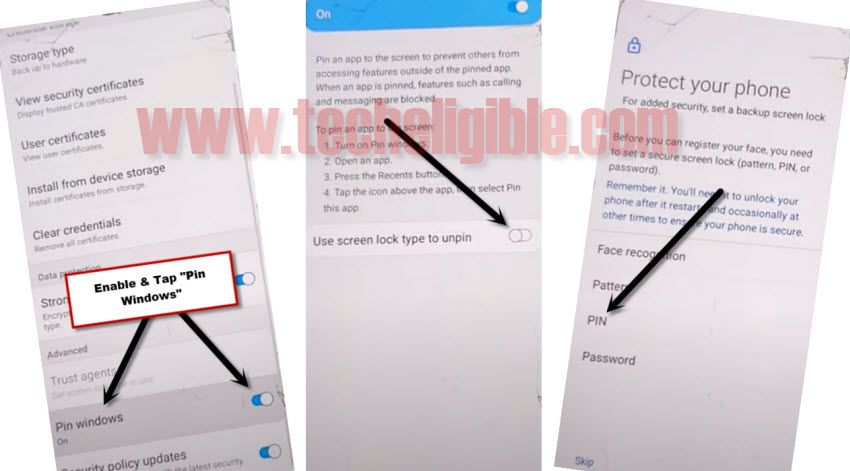 -Select option "Require pin when device power on", and then hit on "Continue".
-Set up pin code there "1234".
-After setting up pin code 2nd time "1234", just tap on "OK".
-Now get back to "Settings" by tapping on back arrow several times.
-To verify that, you have successfully set pin code or not, just hit on "Lock Screen", and there you will be able to see "PIN" underneath (Screen Lock Type), so that means we have successfully set our 4 digits pin code, and we can restart our phone.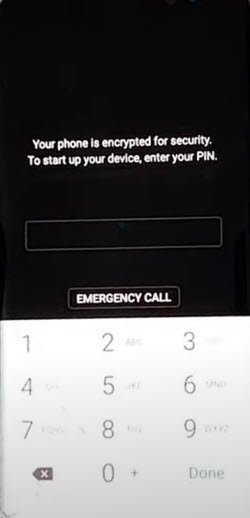 -Now restart your phone, and complete setup wizard, while completing the setup wizard, you will be asked to enter your already set 1234 pin lock code, and connect wifi also while finishing the initial setup wizard. Thanks for visiting us, you are all done to Galaxy S8+, Galaxy S8 frp bypass Android 9.