Latest frp process to Bypass frp Account Galaxy A50
Keep your pin locked SIM Card nearby, because with the help of this sim card, we will Bypass frp Account Galaxy A50 without any PC, first of all we will bring top notification bar, and then from there, we will reach in our phone settings to easily bypass frp.
Warning: This process of bypass frp is only for device owner, and only for educational purpose.
Let's start to Bypass frp Account Galaxy A50:
-First of all, setup 4 digits pin lock code in your SIM card by any other android phone.
-Start process by connecting WiFi in your phone first.
-Put your phone on the screen of "Check out some info to get started".
–Now we have to follow below all steps very carefully.
-Insert pin locked sim card in your phone.
-Now popup sim tray only and keep the sim removal pin in sim tray hole on standby position, so later on you could quickly remove sim tray when you are required.
Note: You have to popup the sim tray only, do not remove sim tray completely, otherwise you wont be able to insert it very quickly as you should.
-Now Insert SIM Tray, and quickly start tapping on "Next" option same as shown in below image.
-After you have the screen of "Enter SIM Card Unlock PIN", Quickly Remove SIM Tray, and then quickly tap on "OK" from popup window. if you did not understand steps, you can have look in below screen shot.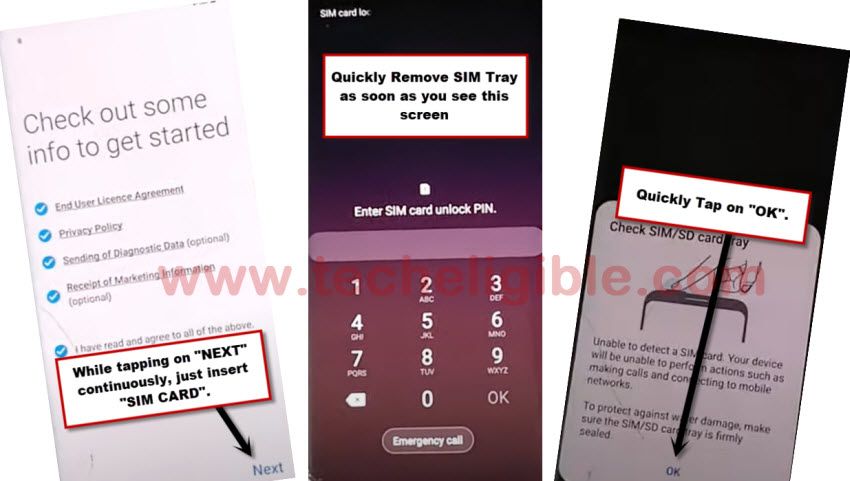 –Quickly tap on "Lock icon", and you will successfully get top notification bar.
-Now just tap on "Notification Settings".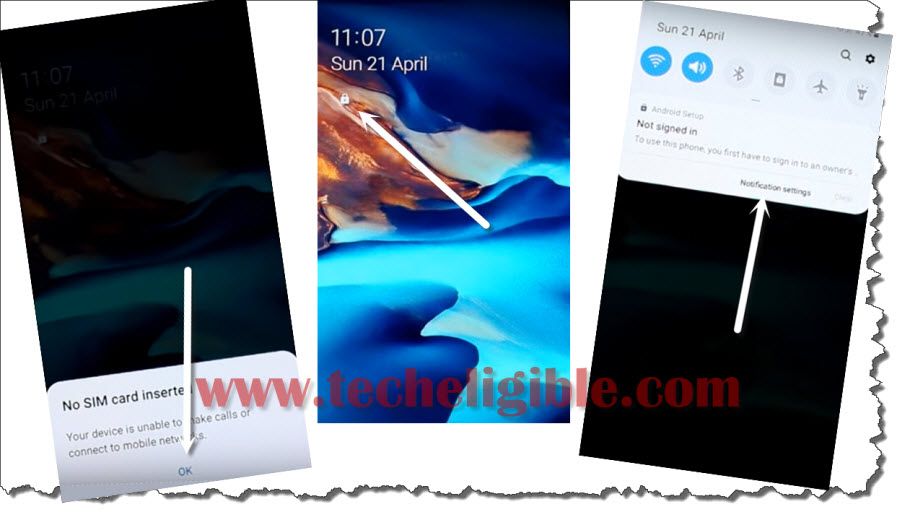 -After that tap "See all".
-Tap "Most Recent" and then select "All", after that go down and tap "Youtube".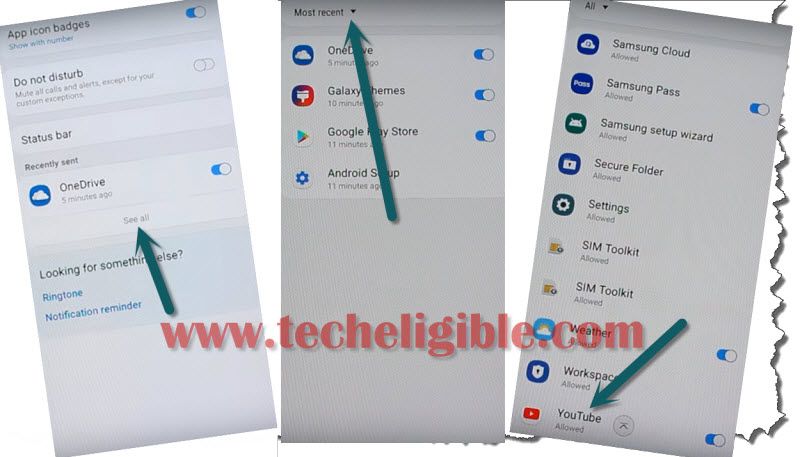 -Now go to > in-app-notification settings > About > Youtube terms of service.
-You will have google chrome screen, from there just tap > Accept & Continue > Next > No Thanks.
-Now we can Bypass frp Account Galaxy A50 by installing frp tools.
Download Tools in Samsung Galaxy A50:
-Search "Download frp tools", and go to searched result that relevant to our website.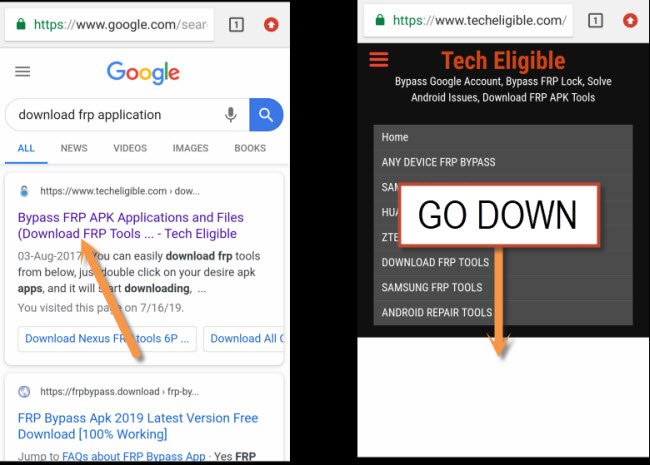 -Go down & download "Nova Launcher" app.
-Wait till download finish, and after that you will surely have a popup message bottom of your screen, from that just tap "OPEN".
-Tap "Settings" from another dialog box and then turn on option "Allow from this source".
-Tap on downloaded app Nova Launcher, and then tap "Install", after installation process finish, tap "Open".
-Perfect, now you have entered in your frp locked Galaxy A50 device, but still we are few steps away from bypassing frp account.
-Tap "MENU" icon from bottom bar, and then tap "Setting gear icon", now tap "Biometrics and Security".
-Tap > Finger Prints > Continue > Pattern.
-Draw your desire pattern there, and do not forget your pattern, because we will get through frp screen using pattern lock while complete initial setup.
-If you see thumb impression screen, just tap on "Back Arrow" to go back.
-Now just restart phone Samsung Galaxy A50, because you have successfully bypassed frp Account Galaxy A50.
While completing setup wizard, you will be asked draw patter, so just draw your already setup pattern lock, and do also connect wifi in your phone, otherwise you won't be able to finish setup wizard, and from the "verify your account" screen, you will also be able to tap on "SKIP" option, and use your pattern lock to access galaxy A50 without using any gmail account.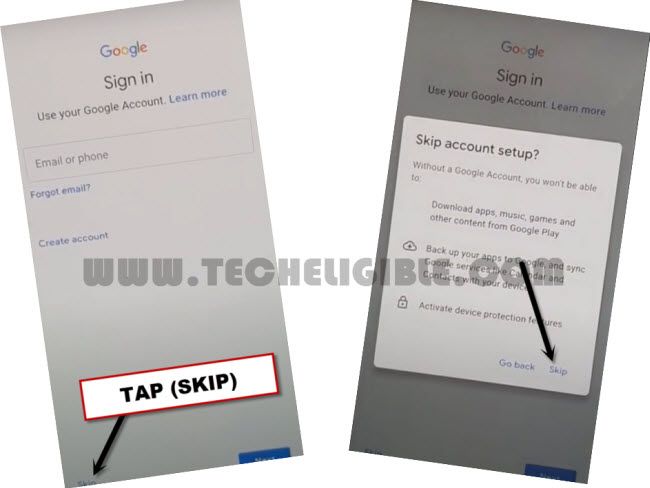 Related Methods:
⇒ Bypass frp Galaxy A40 (Android 9)
⇒ Bypass frp Galaxy A30 (Android 9)
⇒ Bypass frp Galaxy A20, A20S, A20E (Android 10,9)