How to Bypass frp Vivo Y15 and Remove Pattern Lock
Last Updated on August 17th, 2021 at 2:03 pm
In this method, we will apply complete different method to Bypass frp Vivo Y15, or Remove Pattern Lock vivo Y15, we will not use any frp removal app, instead we use just one simple and free software, and that is none other than "MRT key 3.19 latest version" tool, this tool is available with keygen, so just install and activate tool and then with single click we can fix frp and remove pattern lock vivo Y15.
First, we will remove pattern lock ViVo Y15, and after that we will bypass frp, if you wan't to start with frp bypass method, for that click here.
This method has successfully been applied with model no VIVO Y15 1901.
Warning: This tutorial is only for device owner, and for educational purpose only.
Let's Begin to Remove Pattern Lock Vivo Y15:
-Switch off phone.
-Connect Phone to PC, you are not required to press any boot key, because this is mediatek device, that is why, PC will automatically detect your phone.
–Download MRT 3.19 by click here.
Note: The installation process will also be described you on above link, where from you are going to download MRT too.
-Open MRT 3.19 tool in your PC.
-Tap on "VIVO" tab from mrt tool.
-Select "Format [Unlock]" option.
-Select model number "Y91c", because Y91c is working perfectly with your VIVO Y15 1901.
-Now click to "START" button to Bypass frp Vivo Y15 and Remove Pattern Lock.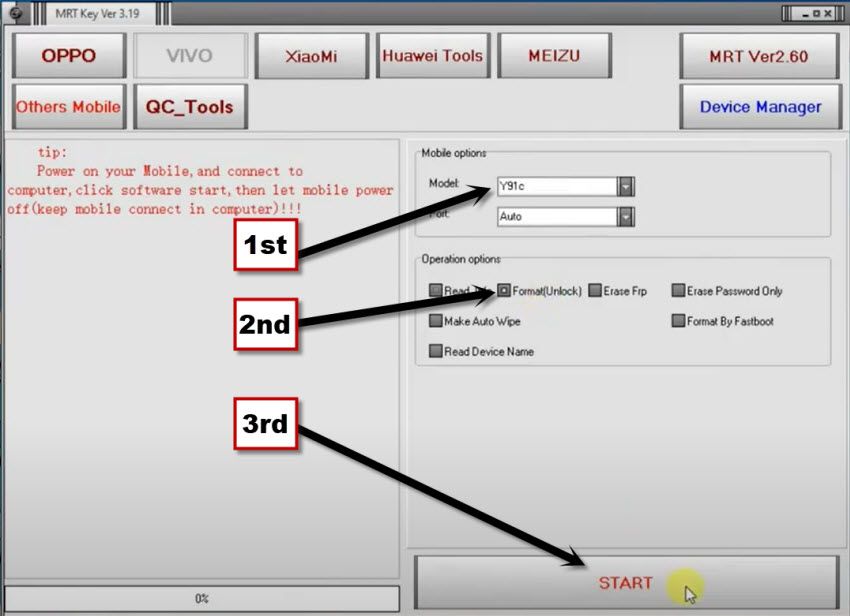 Note: Your model number is not 1901, then you can try by selecting other models number from MRT tool, just select and click to start button, one of them will work with your model.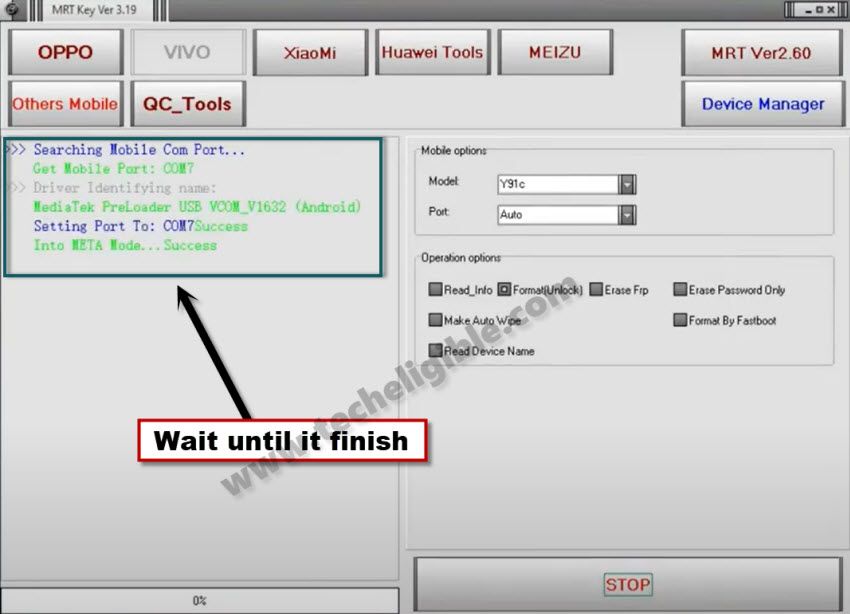 -It may take few seconds in completing its process, and after that you will see "all is done".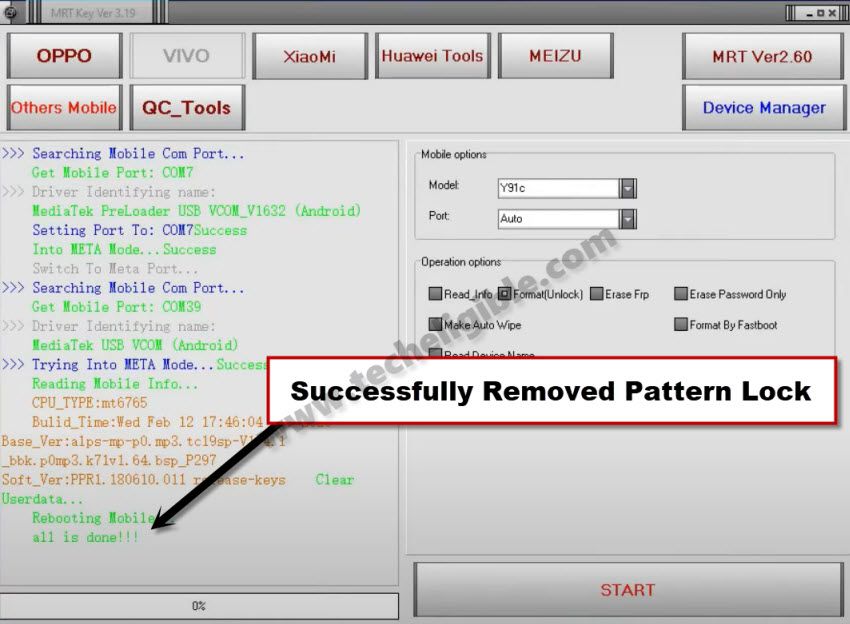 -Now simply disconnect Vivo Y15 phone.
-Turn on your phone and wait.
-After that it will show you initial setup to complete, but remember that, your phone still has frp lock, now we have to Bypass frp Vivo Y15.
Let's Bypass FRP Now:
-Tap on > Setup your Phone > Next > Next > Agree.
-We do not have to connect WiFi now, we will do that later.
-Tap on "Skip" from top right corner, and after that again tap "Skip".
-Now tap > More > More > Accept > Next.
-Again tap "Skip" from top right of the screen.
-Tap > Next > Skip > Skip > Use Now.
-Now it will show you "Not Signed in" popup window, just hit on "Setup Phone".
-As you can see we are being asked to sign in first, so now lets do that.
Setup Pattern Lock:
-Tap on > Setup your Phone > Next > Next.
-Tap "Skip" from top right.
-Now go to > More > More > Accept > Next.
-Tap on "Add fingerprint", and then select "Pattern" option.
-Draw your any desire pattern lock there twice time.
-After that, it will ask you to set your security questions, just go for that.
-Now, after giving your both security questions, just tap to "Finish" from top right corner.
-Just tap to "Cancel" from top right corner on register a fingerprint screen.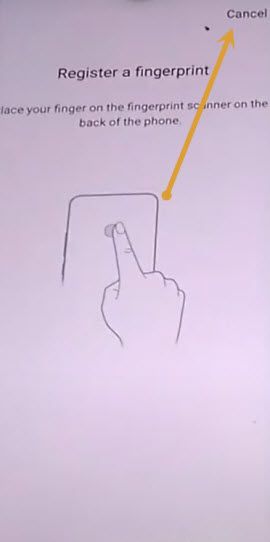 Connect WiFi and Finish Setup Wizard:
-Now go back to WiFi options by tapping on back several times.
-Connect your phone to a WiFi connection.
-Now complete your setup wizard.
-On verification screen, you will be shown 2 options, so we can easily bypass that screen through our previously setup pattern lock.
-Right after giving pattern lock, it will show you the screen of "Checking info…", and it may take several minutes on this screen.
-After that, it will show you "SKIP" option, just tap on that skip option to completely Bypass frp Vivo Y15.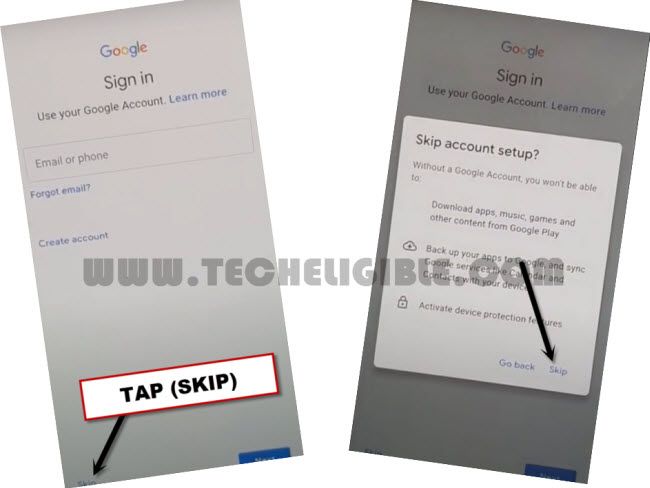 Through this method, you can bypass frp of too many vivo models, that is very easy method and working frp method for you, if you find any difficulty with this process, you can ask us in comment session below of this post. thanks for visiting us.
Relevant Methods:
Bypass Google Account VIVO Y11