[New Method] Bypass frp Galaxy Note 20, 20 Ultra Android 10 Without PC
Add new Gmail Account to Bypass FRP Galaxy Note 20, Note 20 Ultra by using latest method of Sep-2020, If you do not remember your previously added Gmail Account then you do have to bypass frp to get your Samsung Galaxy Note 20 back, it is way better to fix this frp locking issue on your own rather than visiting phone repairing shops and paying them some bucks to fix this issue.
Good thing is that, the frp solution is very easy for Samsung Galaxy Note 20, because you are not required any PC or downloading frp apps for this, we can easily add our new account and setup 4 digits new pin code through the "Verify Your Account" screen keyboard options.
Warning: This method is only for device owner for educational purpose only.
Bypass FRP Galaxy Note 20 / Note 20 Ultra:
-You should connect WiFi to your frp locked device first before starting the process.
-Go the screen "Verify your Account".
-Tap to "Email of Phone" filed to bring keyboard.
-Tap "3 dots", and then tap "Youtube".
-Now tap to any video next arrow icon, this will launch Youtube.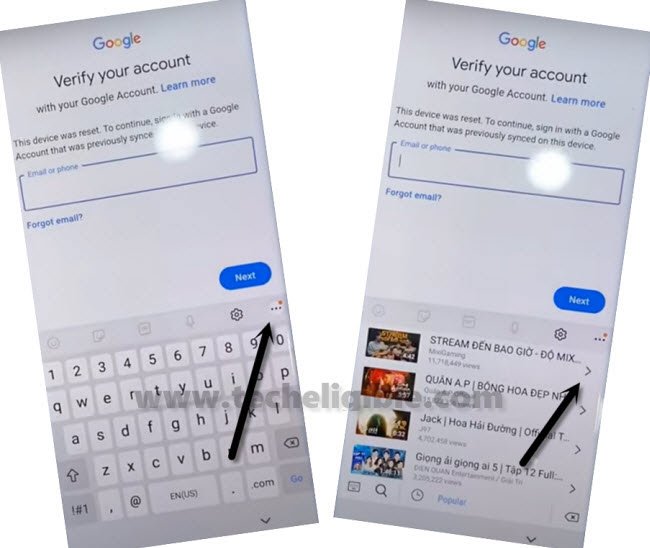 -Finally, drag down the Video, and tap to "Profile icon" from top right, and tap > Settings > About > Youtube Terms of Service.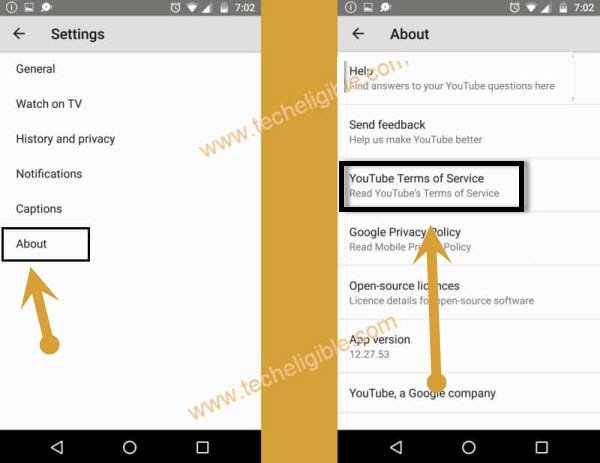 -Tap to > Accept & Continue > Next > No Thanks.
-After accessing to Chrome Browser, lets open settings of Galaxy Note 20 by using 1 app.
Let's Access to Samsung Settings:
-Type in top address bar "Download Samsung frp tools".
-Visit searched result of our website same as show in below image.
-Download "Open Samsung Settings" from there.
-After that you will be redirected to your Samsung Settings.
Add New Account to Bypass FRP Samsung Note 20:
-Tap to > Biometrics & Security > Secure Folder> Agree.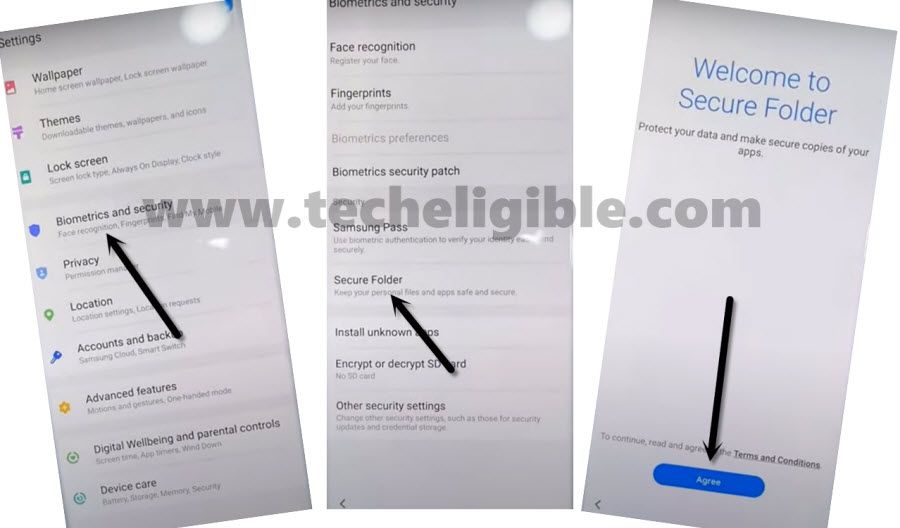 -Type your any Google Account there to sign in with. (This will Bypass frp Galaxy Note 20, Note 20 Ultra).
-After entering email and pass, tap to "Sign in" button.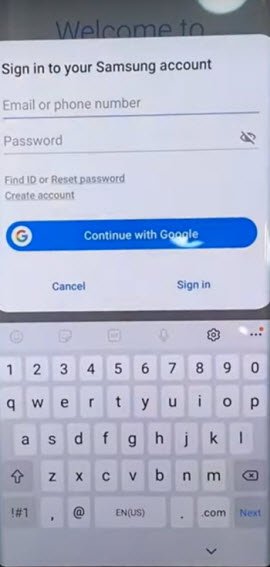 -From new window, select (i have read and agree all of the above), and then tap to "AGREE" button.
Note: If you see a popup window of (Want a faster way to Sign in), just tap to "Cancel".
-After that, it will start to create secure folder for you, just keep patience.
-You will be asked to setup PIN Code.
-Tap to > PIN > Next.
-Setup your pin code 1234.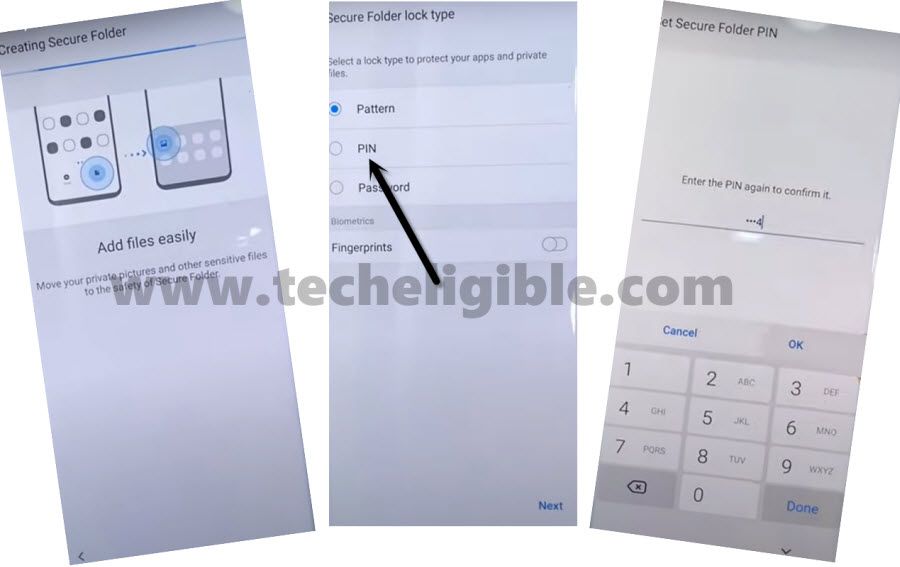 -Tap "3 dots" from top right corner, and then tap to "Settings", and then tap to "Lock Type".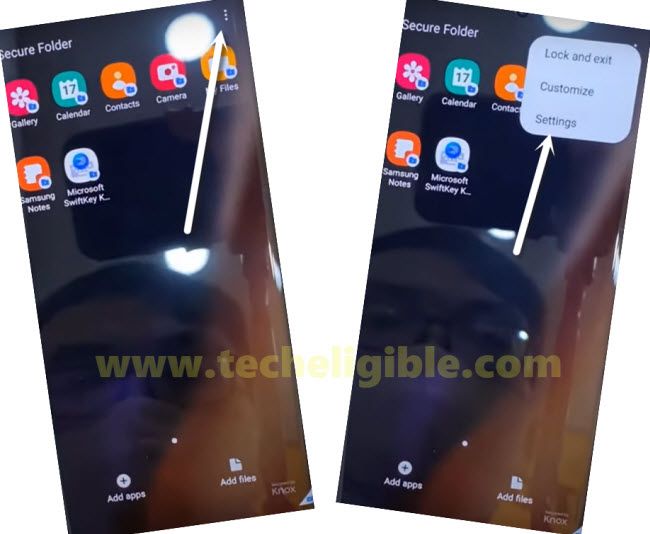 -Give the same "1234" pin and then tap to "Next".
-Enable "Fingerprints" option from the last, and then tap to "Continue".
-Select "PIN", and again setup your pin code (1234).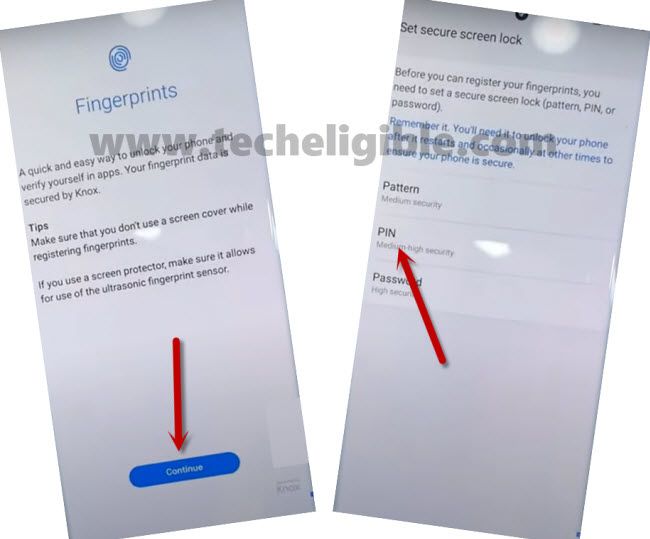 -Now it will ask you to setup your fingerprints as well, just ignore that, and long press "Power Button", and reboot Samsung Galaxy Note 20.
-Complete your initial setup.
-After that you are all done. Thanks for visiting us, if you find any difficulty while following this method, you can ask us in comment session.
Related FRP Methods:
Bypass Google Account Samsung Android 10
Bypass Google All Samsung Models