How to Bypass FRP Samsung Galaxy Android 11 [Working Method]
Through one click, you can Bypass FRP Samsung Galaxy Android 11, and this is the best working way that works on almost all Samsung Device, you are required only 1 PC for this process to be worked, and after that install a software in your PC, connect phone to your pc, and click on "BYPASS FRP" button from the software, that's it.
You can add and remove frp protection easily from your own device if you know your device previously synced Gmail Account, but if you have forgotten your Gmail ID and also you have performed a Hard Reset process on your phone, then you will not be able to access in your phone until you follow this below frp method to Bypass frp Samsung Galaxy Android 11.
No doubt, this factory reset protection (FRP) is for our Samsung Android 11 device security, and this feature prevent our device from data leaking and from accessing to our device personal data, but in some cases we forget our own Gmail account, so in this case we will go for the method of Bypass Frp Samsung Galaxy.
Tools You Need for Computer:
You have to download and install below 2 tools in your Computer, because through that you will be able to bypass frp without having any issue.
⇒ Latest Samsung USB Driver [Download]
⇒ Easy Samsung FRP Tools [Download]
⇒ Any other Android Samsung Phone.
⇒ OTG.
Samsung driver we need for our device to be detected by pc easily, and Other Samsung Phone, we need to share already added Gmail account in other android phone to the frp locked phone, and OTG we are required to connect both device each other for sending and receiving Gmail account.
Bypass FRP Samsung Galaxy Android 11:
-Turn on Samsung Galaxy Android 11, and connect with WiFi first, afterwards, just go back to first "Welcome" screen.
-Connect with computer through USB Cable, once the device is detected by computer successfully, now we can easily move forward.
-Open "Easy Samsung FRP Tool" software in PC, and click on > Bypass FRP > OK.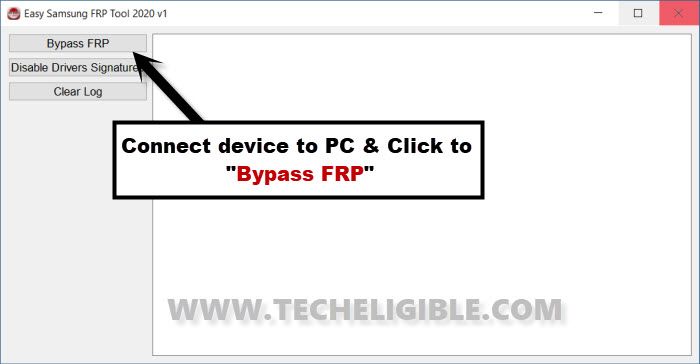 -Click on "View" from your Samsung device easy firmware popup window.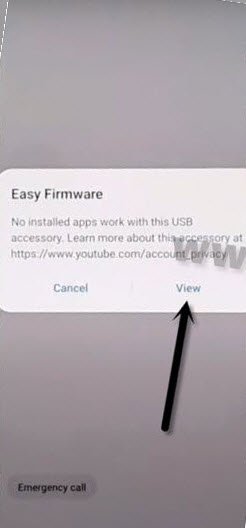 -Hit on > Accept & Continue > Next > No Thanks.
Access to Settings by Single Click:
-Search in top search box of the chrome browser "Download Samsung FRP Tools".
-Visit our website searched result from there.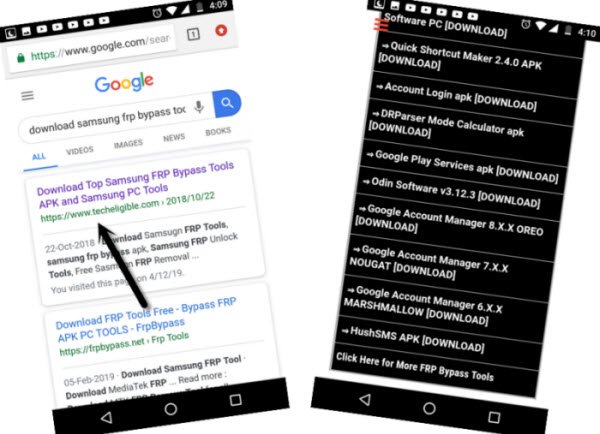 -Go little bit down, and tap on "Open Samsung Settings", this will bring you in your Samsung Android 11 settings.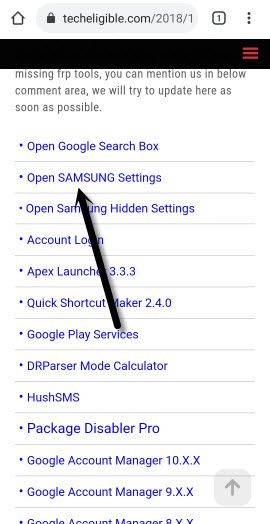 -Go down and tap on > Accounts & Backup > Bring Data from old device > Download.
-Once downloading finish, this will show you (Welcome to Smart Switch) screen, hit on > AGREE.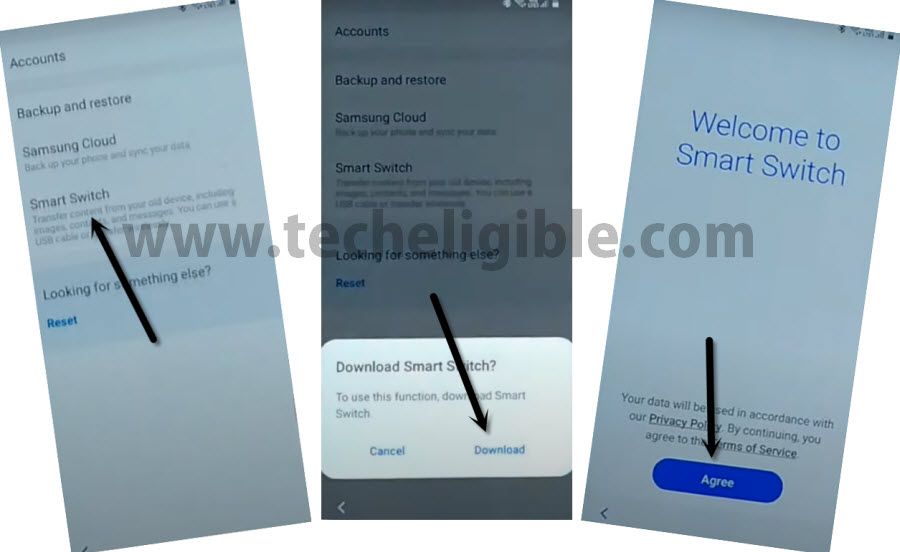 -Hit on > Agree > Allow > Receive Data > Cable.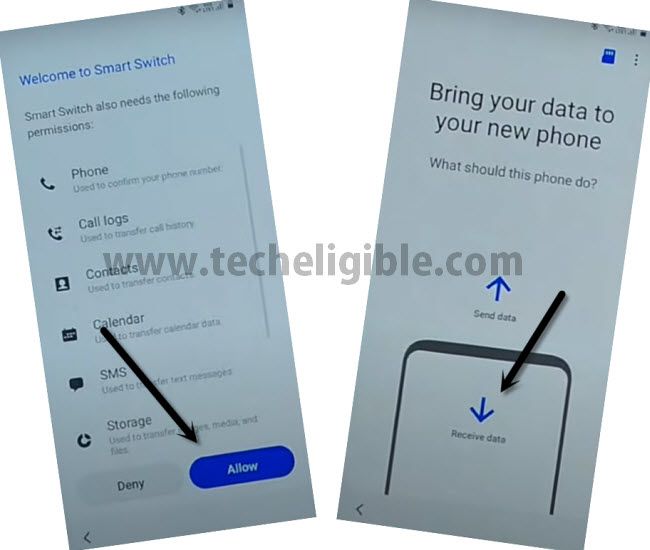 Open Smart Switch App in Other Samsung Phone:
-We have to install and open same app (Smart Switch) in our other Samsung android phone.
-Open "Galaxy Store", download & open "Smart Switch" app from there, and tap on > Send Data > Cable.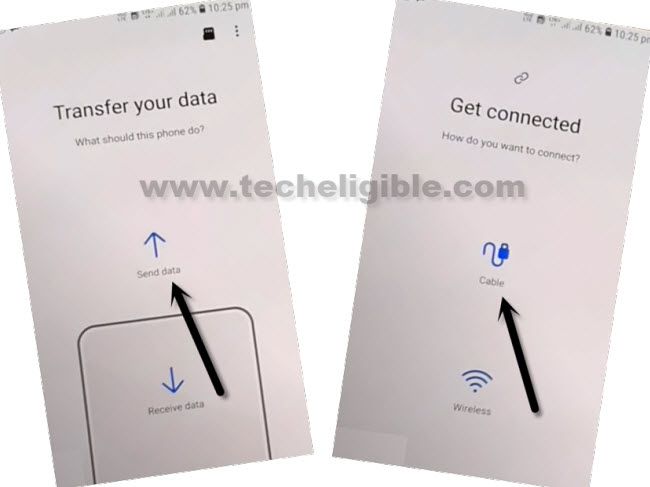 -Use OTG to transfer and receiving data, OTG should be connect to your "FRP Locked Samusng Android 11" device, and normal usb end will be inserted to other Samsung Phone.
-Tap on "Allow" from both device to be connected each other.
-Wait until you see Select Data to Transfer in your Samsung Android 11 FRP Locked device.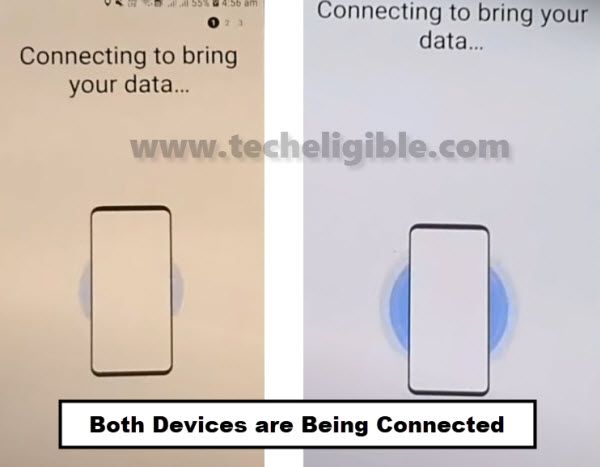 Select Data to Transfer:
-De-select all, and select only "Settings & Account".
-Swipe up, and tap on "Transfer" button.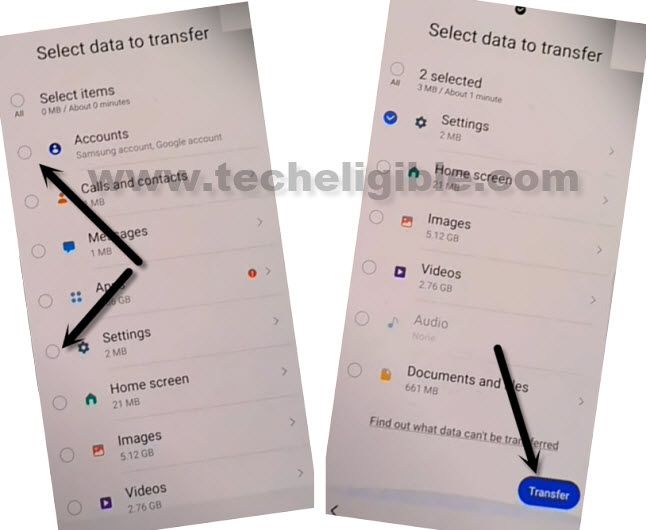 -Tap on "COPY" from other Samsung Android phone.
-You will be asked for verify identity in your other android phone, after that this will start transferring its (Account & Settings) to the Samsung frp locked device for bypass frp Samsung Galaxy Android 11.
-Select "Keep Screen on" on both devices.
-Once the process is done, just disconnect both device, and finish initial setup wizard.
-The Gmail ID, which is added in your old and Other Samsung Phone, now will also be added in your frp locked Samsung Android 11 phone.
Read More:
How to remove frp any Samsung Android 10
How to remove frp arp Samsung Android 9