Tecno Spark Go Plus FRP Remove Without PC Bypass Google FRP
(Last Updated On: August 9, 2021)
You can do Tecno Spark Go Plus FRP Remove easily without using any PC and paid tools, just we are going to install and open apex launcher to access our tecno device settings, and then we will setup new pattern lock there, but you must be thinking how is this possible to access device settings on frp locked phone, the procedure is very simple, we will just access to YouTube from our device keyboard functions, just follow instructions from here.
No doubt, this factory reset protection is for techno device security, and this feature prevent the device from data leaking and from accessing to the personal data, but in some cases we forget our own Gmail account or unintentionally, we just hard reset tecno device without knowing with which Gmail account this device is logged in, so in this scenario, we will go for the method of Tecno Spark Go Plus FRP Remove.
Warning: Do not try this frp method on a stolen phone, this is a serious crime, if you are trying to bypass frp on a stolen phone, you may also be jailed, this process is for device owner and for educational purpose only.
Lets Begin Tecno Spark Go Plus FRP Remove:
1. You have to connect WiFi first, and then from go to the screen (Connect to WiFi).
2. Tap to "Add Network" to bring keyboard, and hit on > MENU icon > Settings.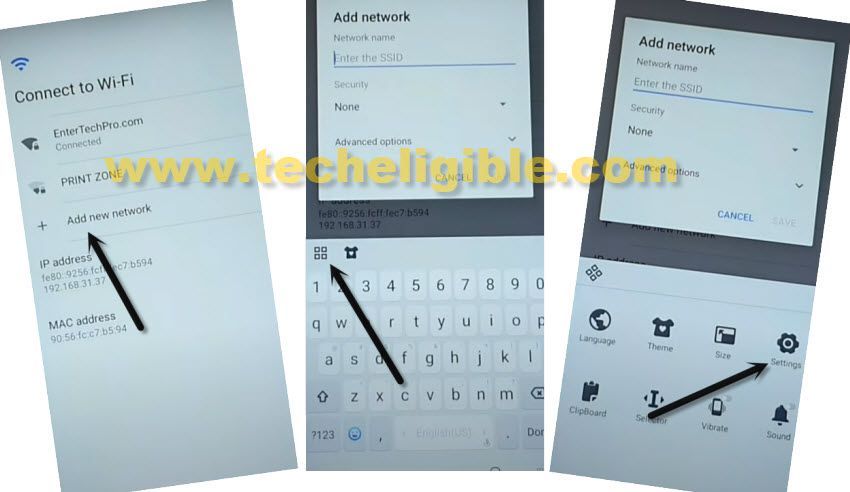 3. Tap to > Settings > Kika Privacy Policy.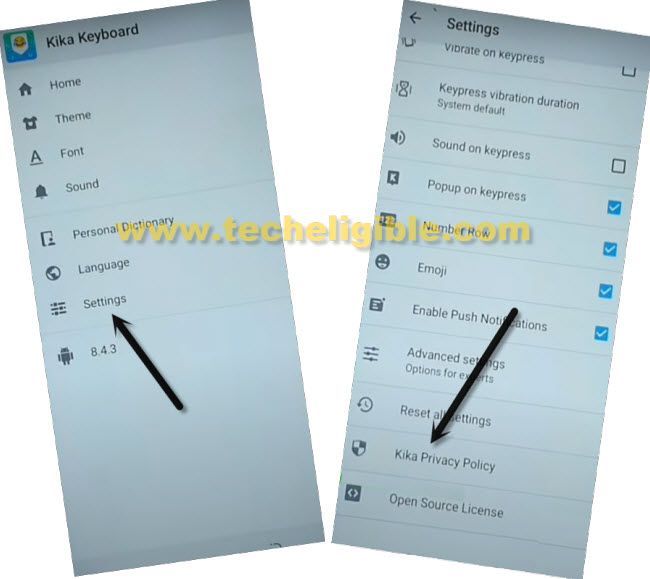 4. Long tap at text and tap to "Share".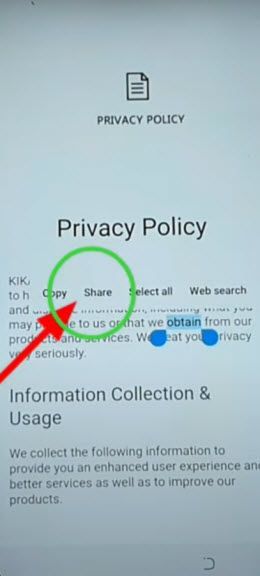 5. Long tap at "Gmail icon", and then tap to "App info".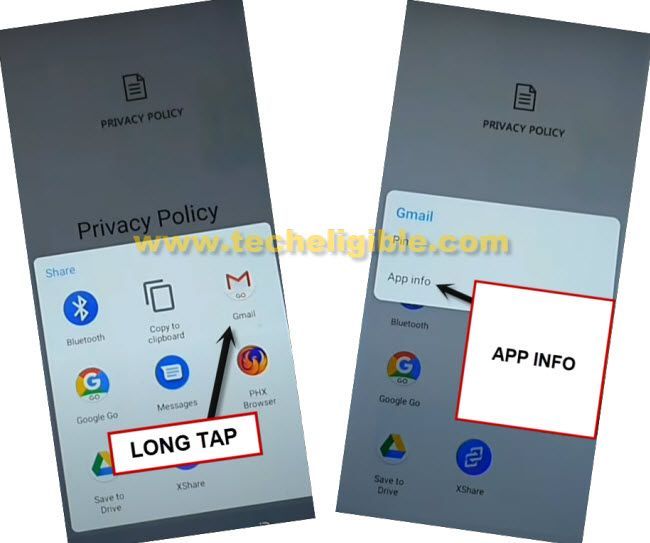 6. Afterwards, you have to go to > Notification > Additional Settings in the app > 3 dots > Help & Feedback.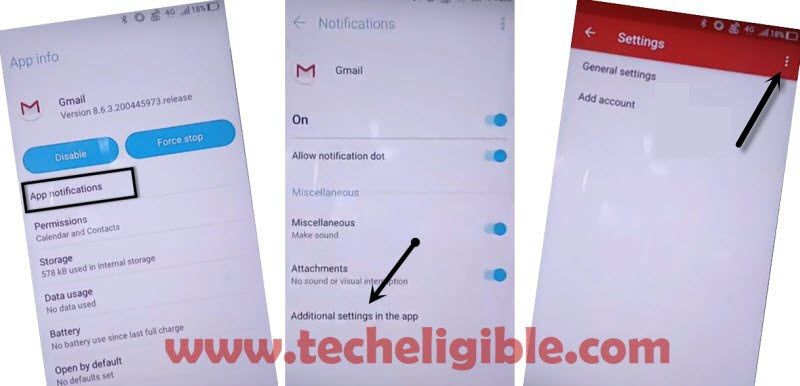 7. Type letter "d", and then tap to "Delete or disable app on android", and then tap on hyper link "Tap to go to application settings".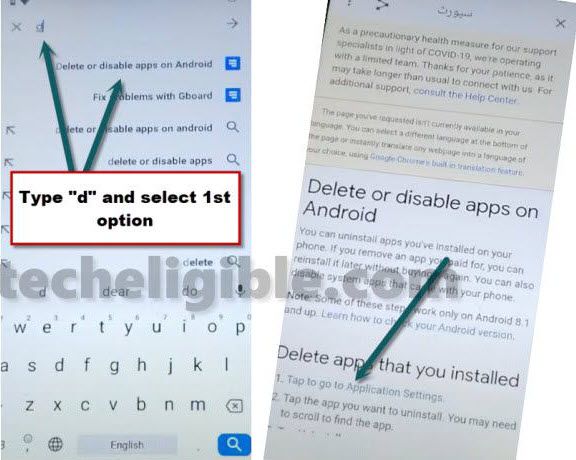 8. From the list of app, just go all the way down and tap to "Youtube".
9. Go to > Notifications > Additional Settings in the App.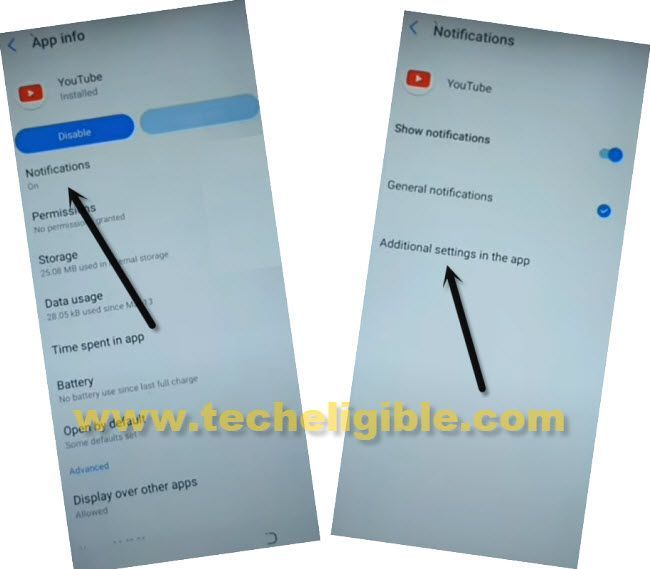 10. Go to > About > YouTube Terms of service.
11. From the chrome screen, go to > Accept & Continue > Next > No Thanks.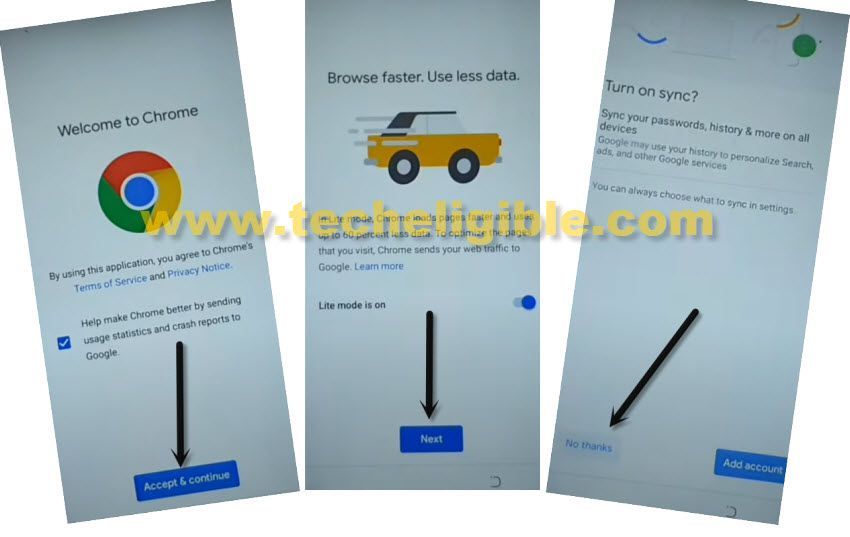 Download Apex Tool:
12. Search in chrome "Download frp tools", and visit our website searched result.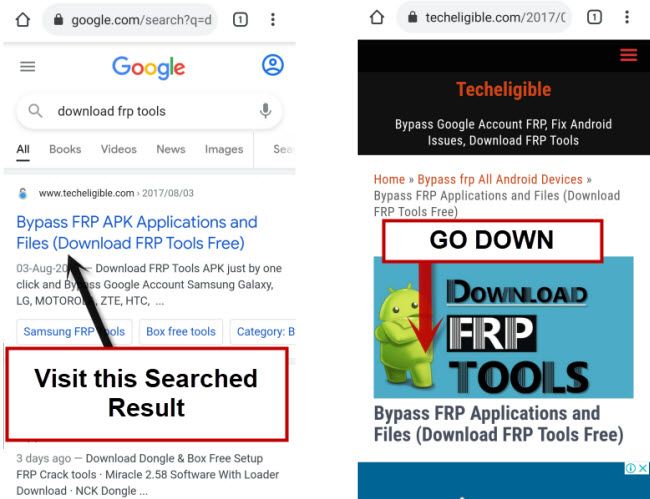 13. Go down & download from there "Apex Launcher" app, wait until this process finish.
14. Tap to "3 dots" from top right corner and hit on "Download" to access this downloaded app.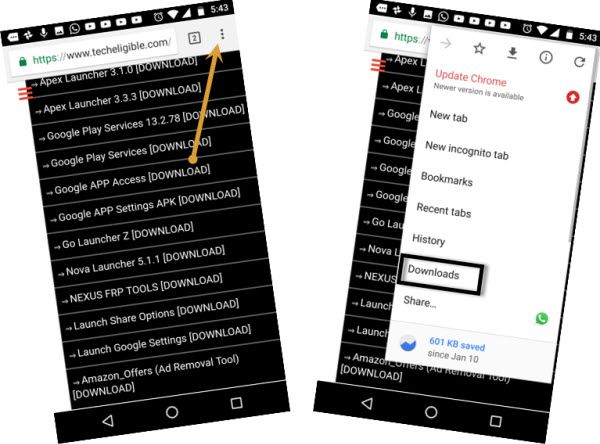 15. Tap on > Apex Launcher > Settings > Enable option (Allow from this source).
16. Go back, and tap to > Install > Open.
17. Open > Settings > Security & Location.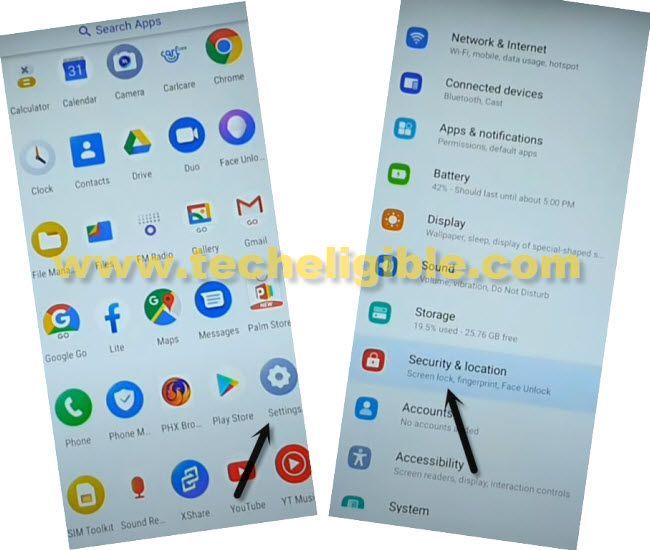 18. Go to > Screen Lock > Pattern > Yes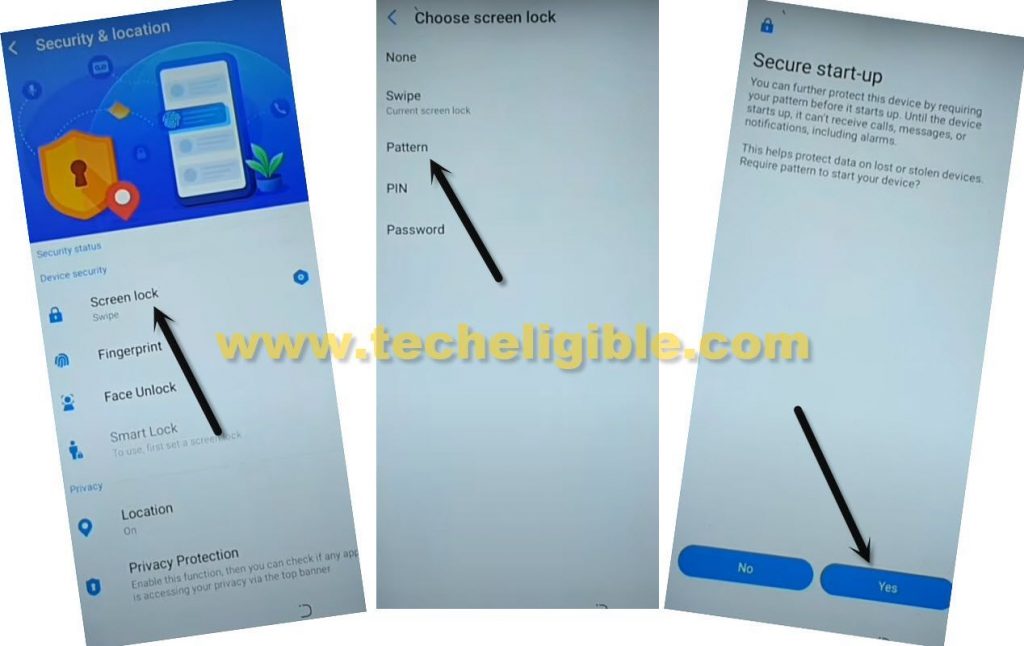 19. Draw any your desire pattern, and this will help for Tecno Spark Go Plus FRP Remove.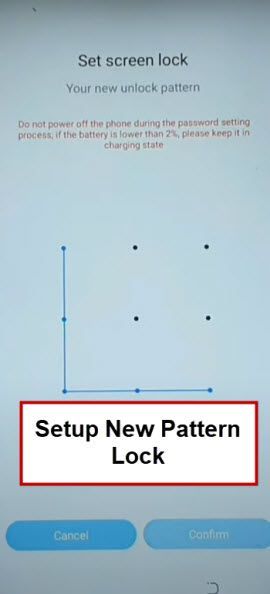 20. Restart device, and then finish initial setup wizard, use your already setup pattern lock on a (verify pattern) screen.
21. You must have "SKIP" option on google Sign in screen, just tap to > SKIP > SKIP.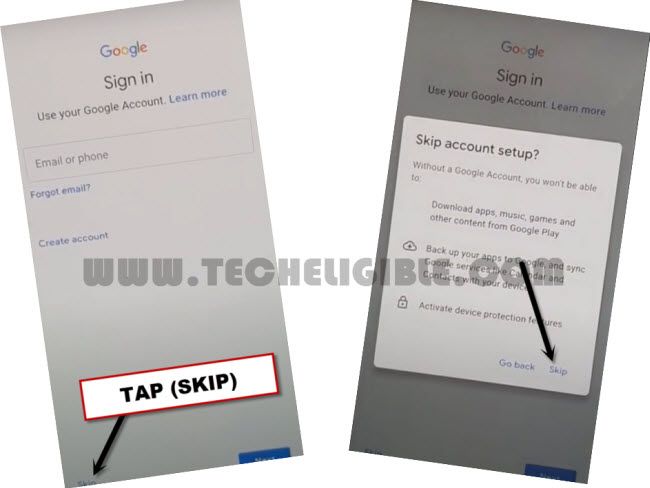 Thanks for visiting this post, don't forget to mention in comment area, if you liked this post.