Lenovo Vibe K5 Plus Bypass FRP Account Without PC
(Last Updated On: August 17, 2021)
This is the best and latest method of Lenovo Vibe K5 Plus Bypass FRP without using any PC or any FRP Paid tools, just follow steps below, and go to chrome browser to download and install free frp applications, these apps will assist you to bypass frp and you will add your new Gmail Account in Lenovo phone.
Warning: Do not try this frp method on a stolen phone, this is a serious crime, if you are trying to bypass frp on a stolen phone, you may also be jailed, this process is for device owner and for educational purpose only.
Let's Start Lenovo Vibe K5 Plus Bypass FRP:
-Connect Phone with WiFi & Get back to "Welcome" homepage.
-Long tap with 2 fingers until talkback enable.
-After that you will see "Exploring the screen", from there double tap to > Next > Next > Next > Next > Finish.
-Draw letter "L" on screen by swiping down to right, and then double tap to "Text-to-Speech Settings".
-Double tap > Settings gear icon > Install Voice Data > 3 dots > Open-Source licenses.
-Long press both (Volume UP+DOWN) keys, and from (suspend talkback) popup, just double tap on "OK".
-Long tap at any text, and tap to "Search icon".
-Tap on "Google App".
-Search and open "Chrome" browser.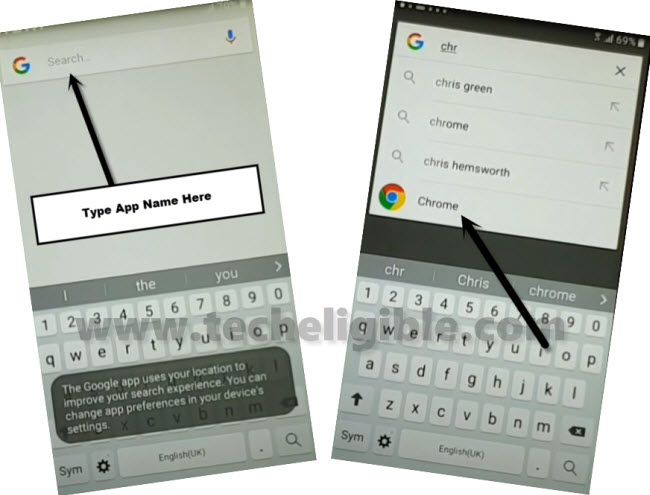 Download FRP Tools:
-Search "Download frp tools".
-Go to our website searched result by following below image.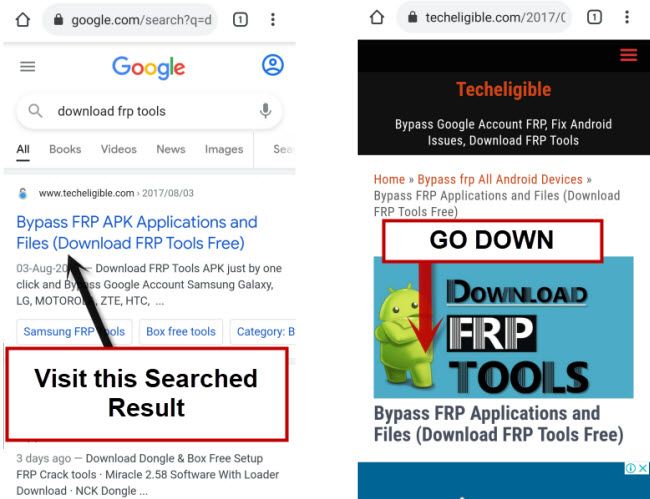 -Download below 2 applications
1/Google Account Manager 5.0.1.
2/Account Login.
-Once downloading process finish, get back to "Google App" by tapping on back arrow carefully.
-Search & open "File Explorer", and then tap to "APK", there you will be able to see downloaded frp tools.
-Install "Google Manager 5.0.1".
Note: If you see any installation blocked error, just tap to "Settings" from popup box, and then enable option "Unknown Sources", now get back, and install google account manager.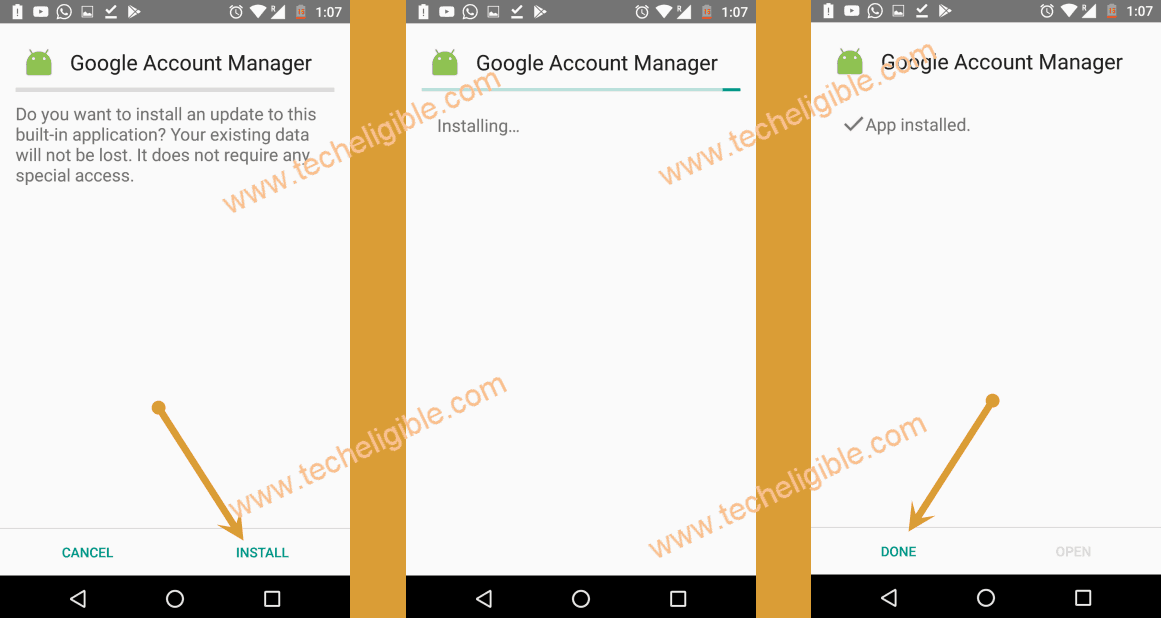 -Install & Open "Account Login" app.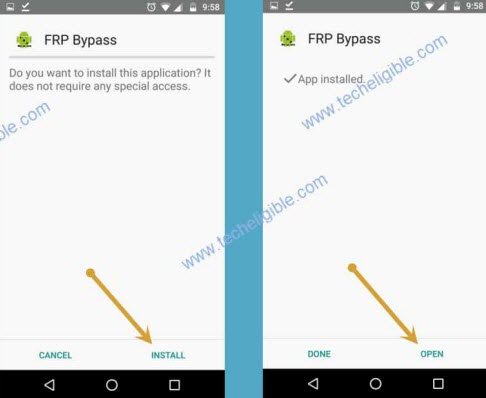 -Tap to "Overview" button, and tap on "Browser Sign in".
-Login with any Gmail Account for Lenovo Vibe K5 Plus Bypass FRP.
Read More:
How to Remove FRP Lenovo K5 Play [Android 8]
How to Remove FRP Lenovo Vibe A/B/C/C2