How to Remove FRP Samsung Galaxy A02 Reset Google Account
(Last Updated On: June 8, 2021)
This latest frp method will help you to Remove FRP Samsung Galaxy A02 by using single pc frp tool, just download and install PC FRP tool in your PC and then connect your frp locked device to PC, and click to (BYPASS FRP) option from the tool, this will open google chrome browser in your device, from there we can easily access to settings to add new pattern lock.
When you face google verification screen, there is also another way to bypass this screen through giving pattern lock, but this process will work only after you signed in with new Google Account, so we will do these all step by step from here.
Why Do You Face FRP Lock ?
Once of the main reason is that,  people perform hard reset task on a Samsung device without knowing that, with what Gmail id this device is logged in, or you bought old/used device from mobile market without checking already signed in google account, and you don't even know what Gmail account is added in this device, then you won't be able to bypass "Google Verification" screen until you sign in with previously synced Gmail ID, so in this condition, you will have to go Remove FRP Samsung Galaxy A02.
We face frp lock issue, just because of our ignorance, we use device for a number of years, and we don't even have a time to check Gmail Account, when we purchase new device, we only create a google account just to login with android device, and once our purpose done, we don't even save our Login ID and Password. Always remember your Gmail Account, because this could give you big headache. Lets start the process from below to remove frp now.
How to Remove FRP Samsung Galaxy A02:
Before beginning this process, you will have to make sure, that you have below list of tools, that is required to remove frp.
Required Tools:
⇒ Easy Samsung FRP Tools [DOWNLOAD]
⇒ PC & Data USB Cable
⇒ Bluetooth Air Pods / Bluetooth Handfree.
⇒ WiFi Connection.
Let's Start to Remove FRP:
-Install & Open "Easy Samsung FRP Tools" in PC.
-Connect WiFi in Samsung A02, Connect also to PC by USB Cable.
Note: If you feel any trouble in getting your device detected by PC, then install USB Driver [Download].
-From PC tool, click to "Bypass FRP" button, and then hit on "OK".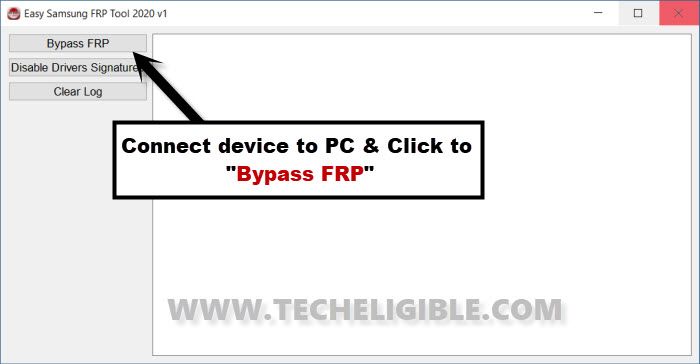 -Tap to "VIEW" from Samsung A02, this will open google sign in screen.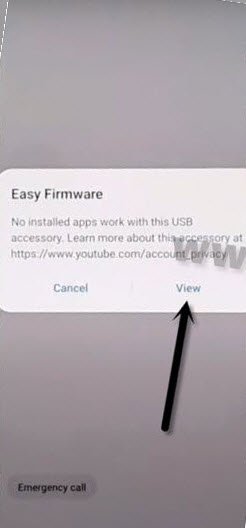 -In top search bar, type & Search "Google".
-Search in google chrome browser "Download Samsung frp tools", and visit our website searched result.
-Access to Galaxy A02 settings, by tapping on "Open Samsung Settings".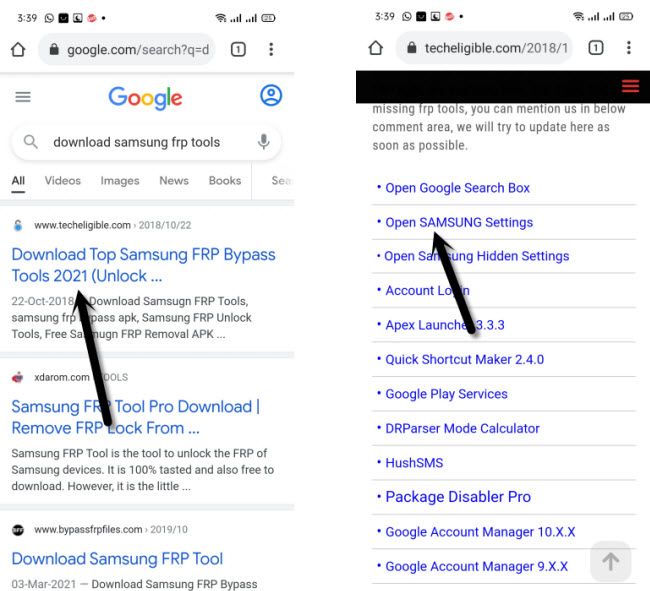 Connect Galaxy A02 With Bluetooth Pods:
-Go to "Connection", and then enable "Bluetooth" option from there to connect with Bluetooth pods.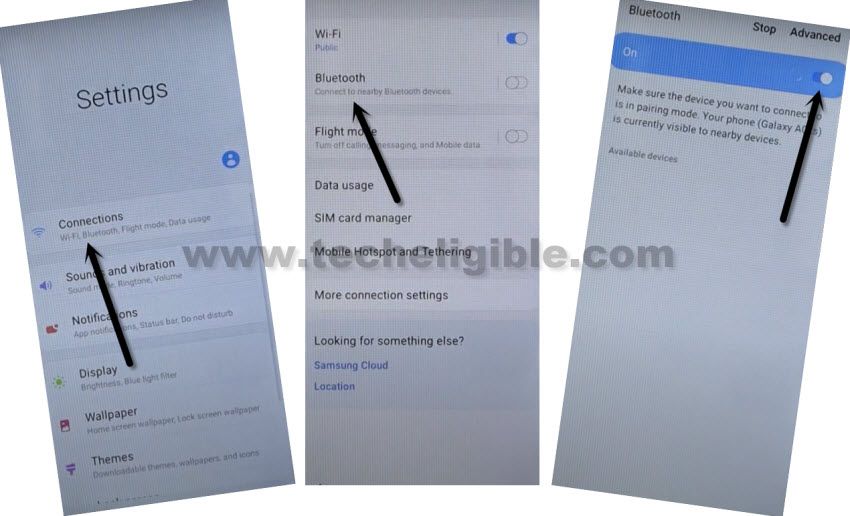 -Let's start to make Pair with Bluetooth air pods or Bluetooth hand free, after making pair successfully, get back to first "Lets Go" screen.
-Tripe tap on Bluetooth pods, this will open popup window of (Try Saying), hit on "Keyboard icon".
-Tap on "G search".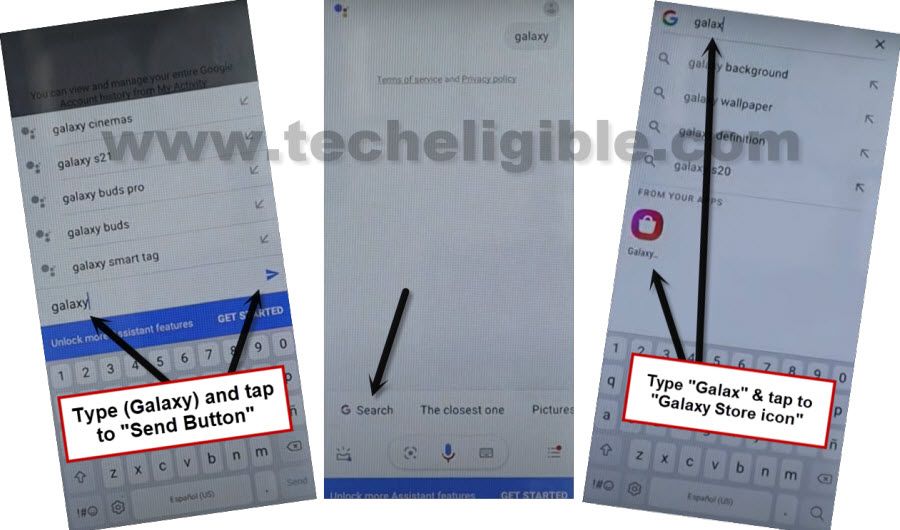 -Type google search box "Galax", and you will see "Galaxy Store" icon, just hit on that to Remove FRP Samsung Galaxy A02.
-Tap to "AGREE" from welcome to galaxy store screen.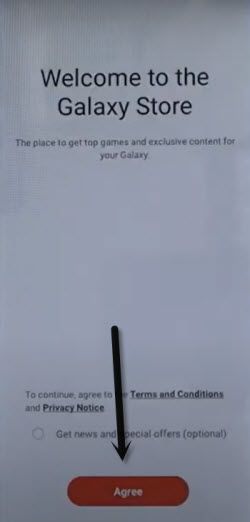 Note: If you see see update… screen, just hit on "Update" option, and wait until updating process finish, afterwards, get back to (Let's Go) Screen again, and repeat all process above to open again "Galaxy Store".
-You are supposed to hit on "Search icon" from top right, search there "Play Services", and then go to searched result (Play Services Hidden Settings).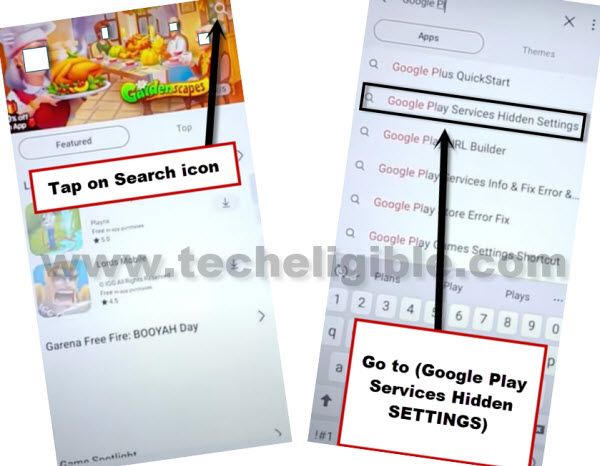 -Tap to "Download icon", which is right next to the play services hidden settings, and then you will shown (Sign in to your Samsung Account).
-Login with your any valid Gmail Account.
-Wait until installation process done, tap to "Open" icon.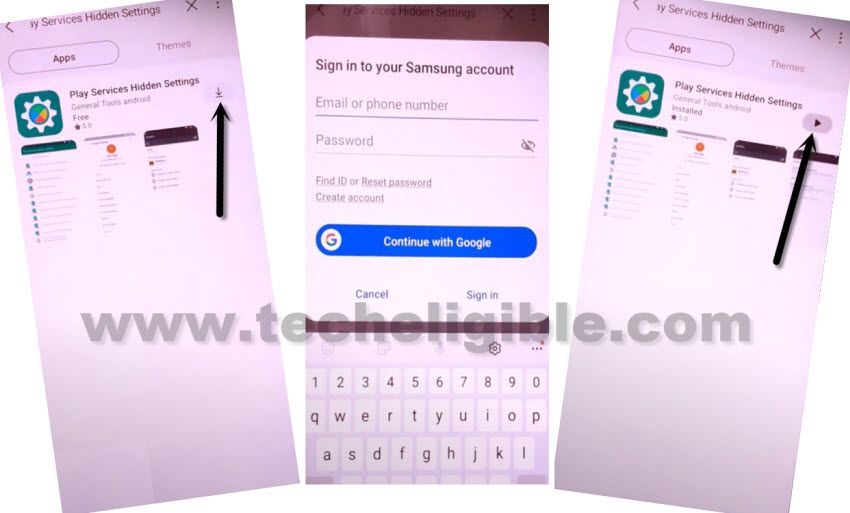 -Hit on  "OPEN HIDDEN SETTINGS", and go all the way down, and hit on 2nd last option "Google Play Services Webpage OnBody Promotion".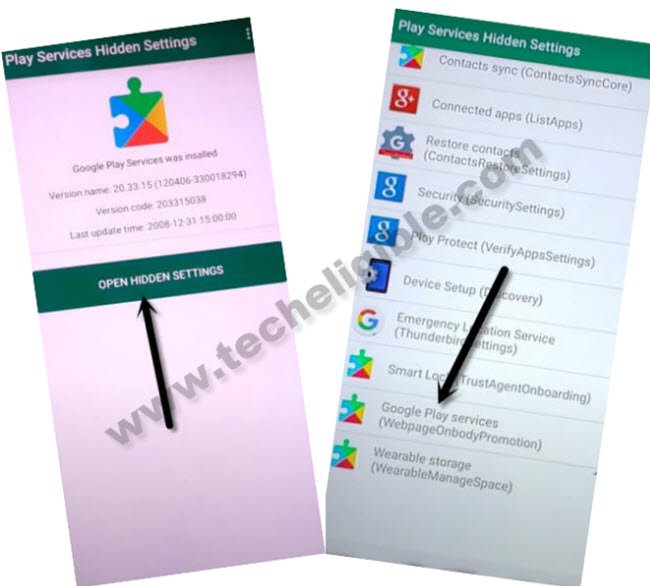 Add New Pattern Lock in Galaxy A02:
-From (Protect Your Phone) screen, hit on "Pattern".
-Draw your any desire pattern twice time, and then hit on "Confirm", this pattern lock will be used to Remove FRP Samsung Galaxy A02.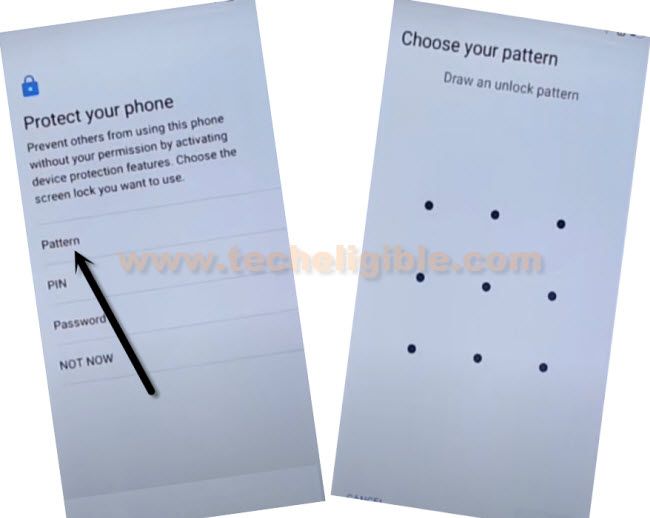 -Verify pattern lock, whether this pattern has been added successfully or not, for that, press (Press Power) button to turn off the screen only, and then press (Power Button) again to wake up there, there you will see lock screen, just give your already added new Pattern Lock to unlock the scree, if the pattern lock worked, that means you have successfully added new Pattern in Samsung A02.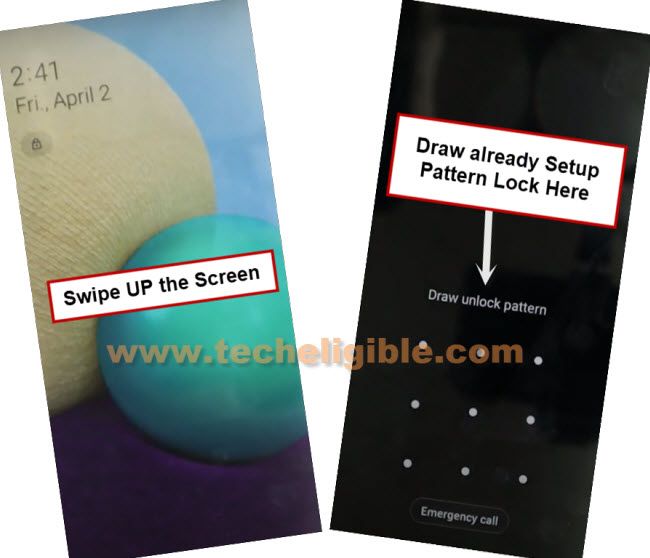 -Get back to "Let's Go!" homepage by hitting at back arrow for several times.
-Complete setup wizard and use your pattern lock there whenever you see draw pattern screen.
Read More: