Delete Google FRP Galaxy M40 Android 11 Without Alliance Shield X
Delete Google FRP Galaxy M40 Android 11 just by flashing with easily available firmware, we will add link in this post, from there, you will be able to downloaded your device matching firmware, and after that you have to flash with Odin tool, after that we can easily setup new pattern lock in this device, and you are not required any alliance shield app for this process.
Warning: Do not try this frp method on a stolen phone, this is a serious crime, if you are trying to bypass frp on a stolen phone, you may also be jailed, this process is for device owner and for educational purpose only.
Download Android 10 Firmware According to Binary Number:
-Firstly put your device into "Recovery Mode", from the recovery mode, we will note down our device firmware name.
-Turn off device, and connect with charging.
-Long hold (Volume UP + Power) buttons together.
-Release only "Power" button once you have (Samsung M40) logo on screen.
-While keep pressing other "Volume Up" button.
-Once you enter into (Android Recovery) screen, release also (Volume UP) button.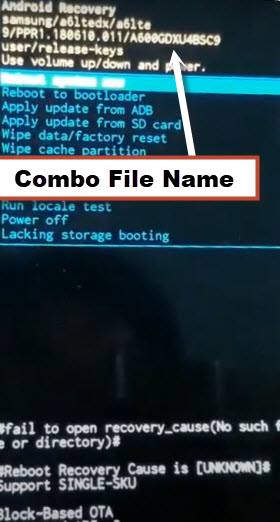 -From top right, you will be able to see your complete Firmware name.
Note: In below image, you can see, the device firmware name is (M405FDDU2CUD2), in this firmware name, the mid digit is (U2), so that means this device binary number is u2.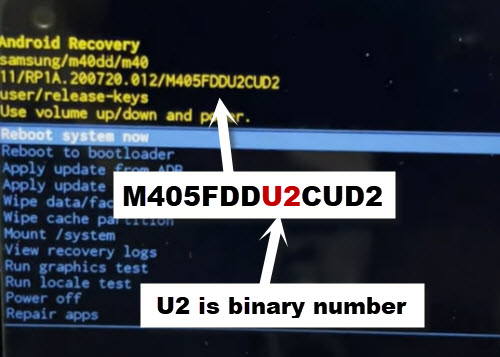 -Write down your device complete (Firmware Name), and also check what is your device binary number, we have mentioned you an example that how to check binary number in firmware name.
-You have to download (Android 10) version firmware for your device, for that click below link.
⇒ Download GALAXY M40 Android 10 Firmware [Click Here]
Note: Your firmware name must be matched till the (Binary) number, and after binary number the letters or alphabets is not important to be matched.
Arrange Below Tools in PC:
Flash With Odin Tool to Downgrade Android Version:
-Connect Galaxy M40 device with PC using data cable.
-Turn on device, and long press both (Volume UP/Down) keys until you see "Warning" screen.
-Release all keys, once you "Warning" screen, that means you have entered into download mode successfully, now you can easily with Odin tool to Downgrade android version from 11 to 10.
-Extract the downloaded "Firmware" from winrar archive.
-Open "Odin" tool.
-Give all file path from your firmware respectively.
Note: in (USERDATA) option from Odin tool, give file path of (HOM CSC….).
-Click to "Start" button, and the tool will start flashing galaxy m40 device, after that we can easily Delete Google FRP Galaxy M40.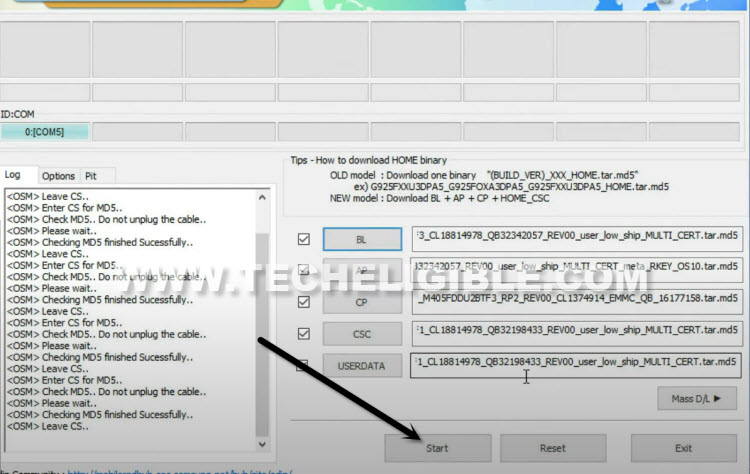 -This may take few minutes, just wait until it finishes.
-After that, disconnect device, and turn on device to bypass frp.
Let's Start to Delete Google FRP Galaxy M40:
-Connect WiFi first.
-Open "Easy Samsung FRP Tools" in your PC.
Note: If you face any trouble in opening this tool, just turn off your any active @ntivirus.
-Install "Samsung USB Drivers" in your PC.
-Connect device with PC using data cable.
-Click to "Bypass FRP" button from easy Samsung frp software.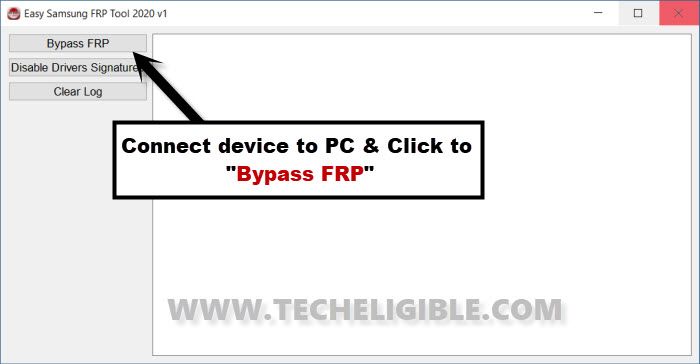 -Tap to "OK" from popup window.
-This tool will send a popup message in your Galaxy M40, just hit on "View" option from there.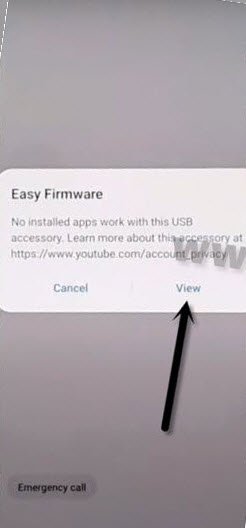 -Now disconnect device, and lets move on to Galaxy M40 screen.
-From welcome to chrome screen, tap to > Accept & Continue > Next > No Thanks.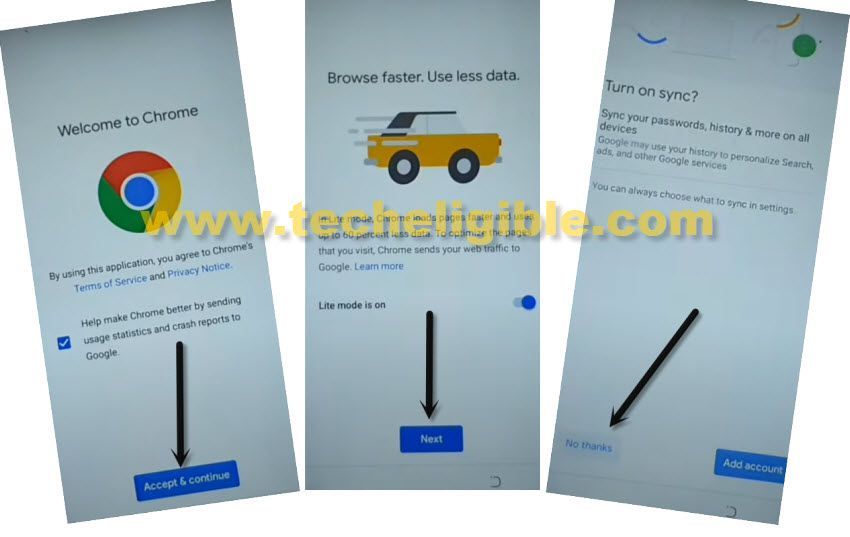 -You will see there a (Google Sign in) screen, but there will also be a (Search Bar) at the top.
Access to Pattern Lock Screen:
-Search in top bar  "Download FRP Tools".
-Go to our website searched result by following below image, our website result could be on "2nd" number in the list.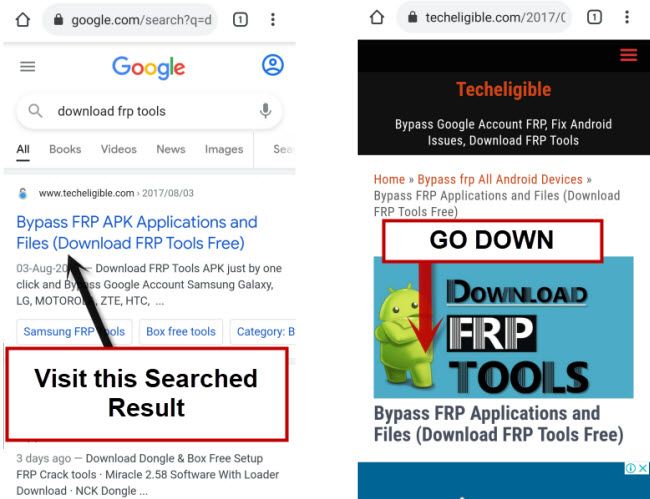 -Scroll down, and tap to "Set Pattern Lock", and you will be redirected inside the pattern lock page.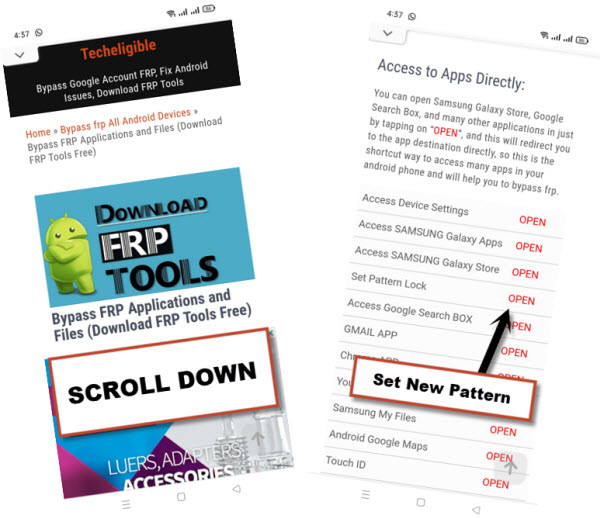 -Select "Pattern", and draw pattern two times from there, after that hit on "Confirm" button.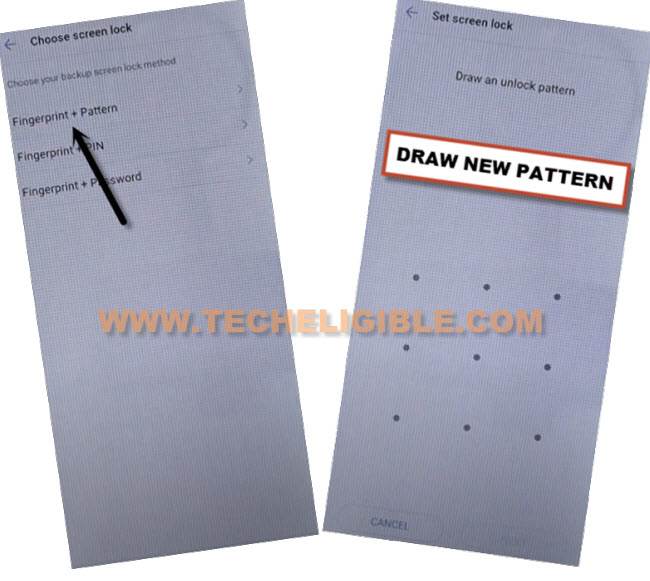 -Now we have added new pattern successfully in this device to easily Delete Google FRP Galaxy M40.
-Keep tapping on "Back Key" until you get back to first "Let's Go" screen.
-Complete setup wizard, and use your new pattern lock to bypass the screen.
-From google sign in screen, tap to > Skip > Skip.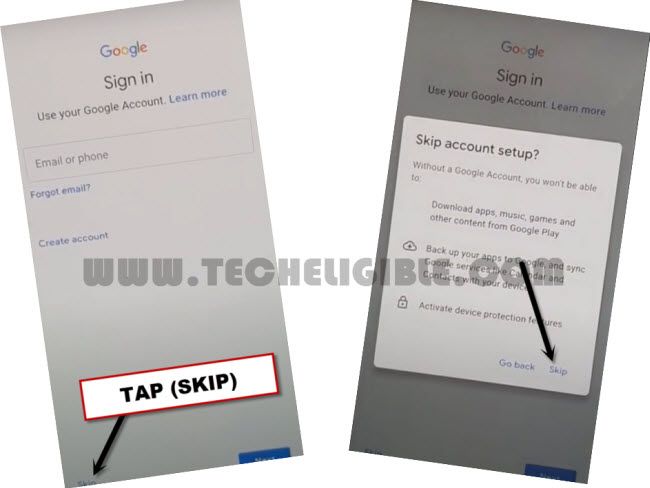 -Congrats, we have successfully deleted old frp account, after reaching inside device menu, you can setup your new google account, Thank you for visiting us.