Bypass FRP Account Moto G Stylus 2021 – Remove Google Account
Last Updated on November 30th, 2021 at 7:51 am
Bypass FRP Account Moto G Stylus with latest way without using computer or frp apps, just follow steps carefully to access inside (Settings), and disable some apps which does not let you to finish setup wizard, once you disable and clear storge of those apps, you will be able to finish setup wizard and and easily add new google account to add new frp protection.
Everything has been mentioned below of this post with screen shot, so you can follow up all steps from below easily and if you find any difficulty in understanding any step, you can comment us as well.
Let's Start to Bypass FRP Account Moto G Stylus:
1. We are gonna Connect WiFi first, and then go back to first startup screen "HELLO", tap to "Emergency Call", and double tap to "Emergency Information".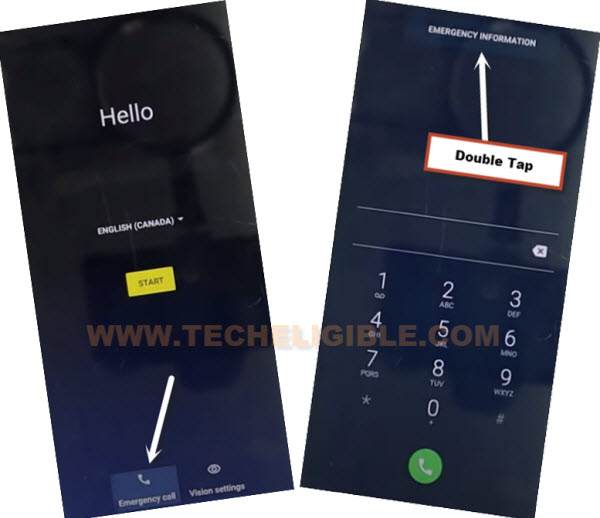 2. From the new homepage (Emergency information), you will have to hit on > Pencil icon > Name > Profile icon corner > Choose an image.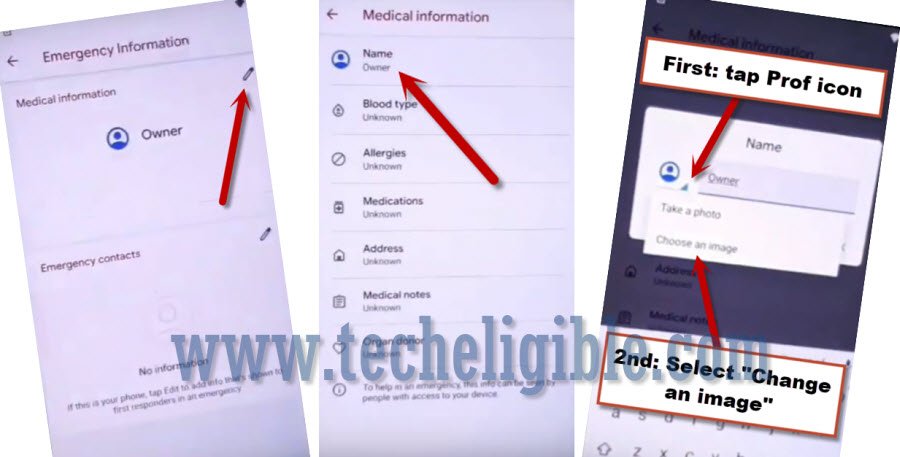 3. At the top left corner, there will be (MENU icon), just hit on > Menu icon > Photos > Permissions.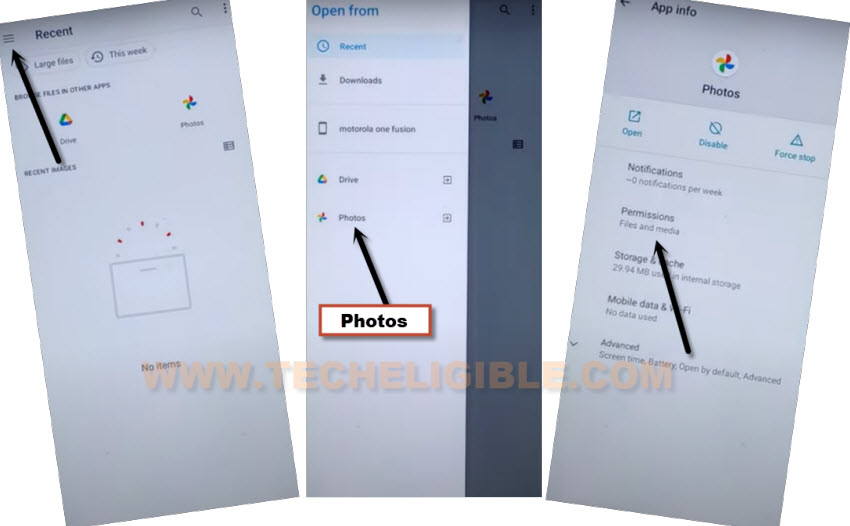 4. Contacts > See All apps with this permissions.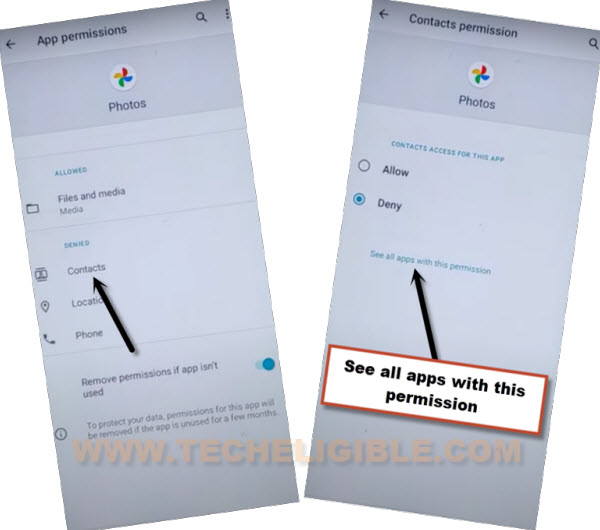 5. At the top right corner of the screen, there is an (search icon), so Hit on "Search icon", and search there "Settings", afterwards, tap to "Settings App info", now hit on "Open".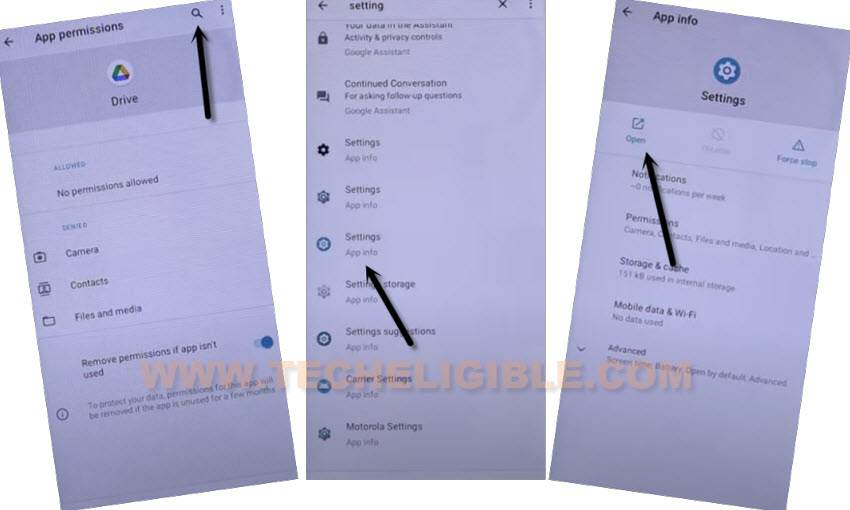 Enable Shortcut Menu in Moto Moto G Stylus:
6. Congrats, we have reached inside (Settings), now just go to > Accessibility > Accessibility Menu > Turn on.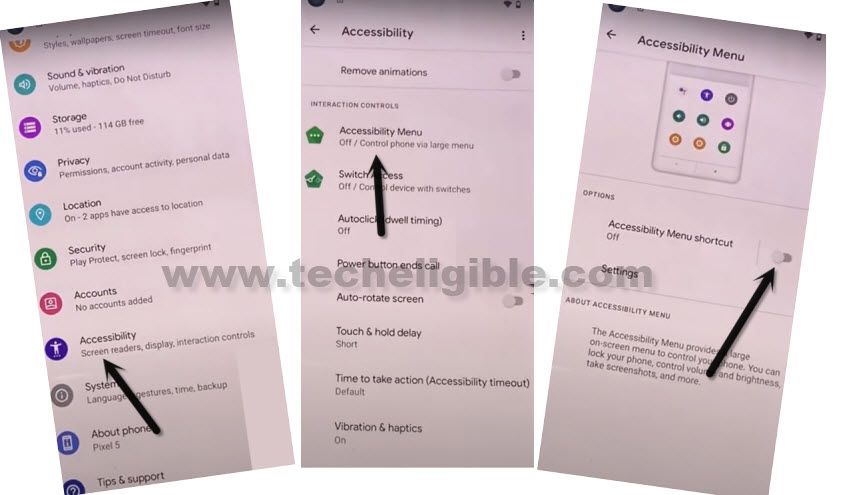 Note: Just for verification, swipe from bottom to top using two fingers, and the MENU Shortcut will appear, that means you have successfully turned on this option. this will assist us to Bypass FRP Account Moto G Stylus.
7. Go back to (Settings), from there tap to > Apps & Notification > App info.
8. Now we are inside a (App List), from here we are gonna disable few applications that will help us to bypass frp account moto G Stylus 2021, so tap on > 3 dots > Show system Apps.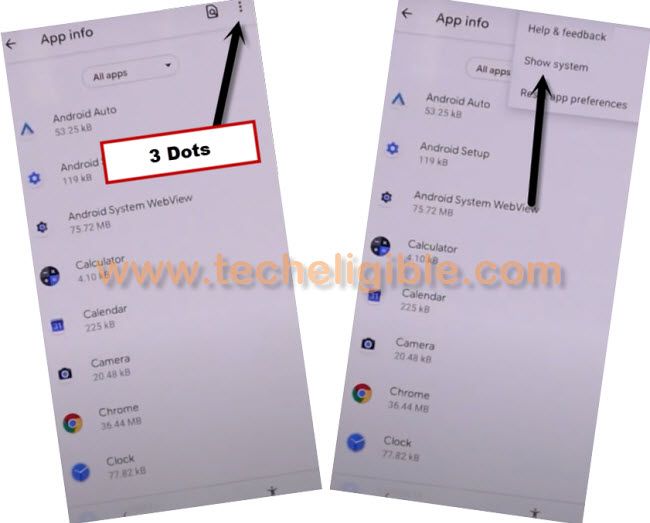 Disable Few Applications to Delete FRP:
9. Find and hit on > Android Setup (Clock icon) > Force Stop > OK.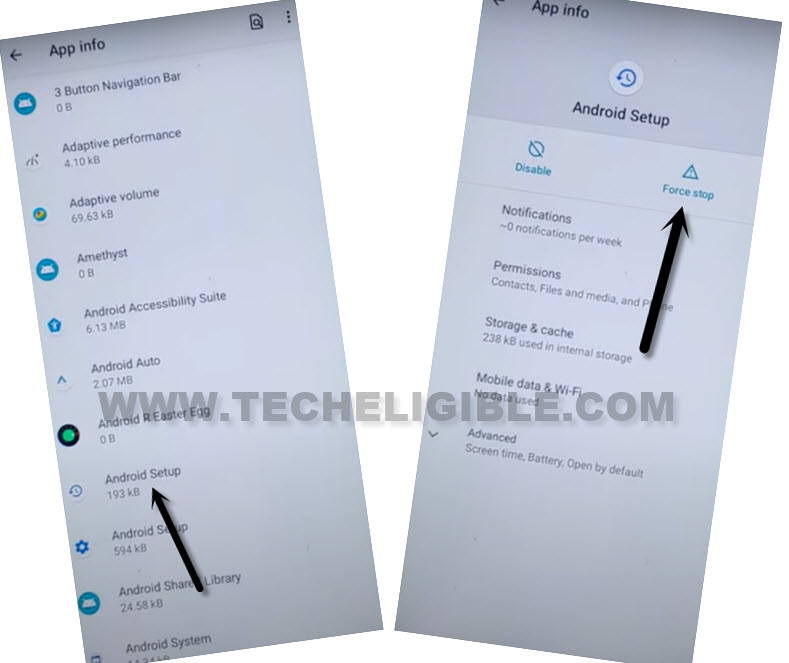 10. Clear both (Storage & Cache) by going to "Storage & Cache" option.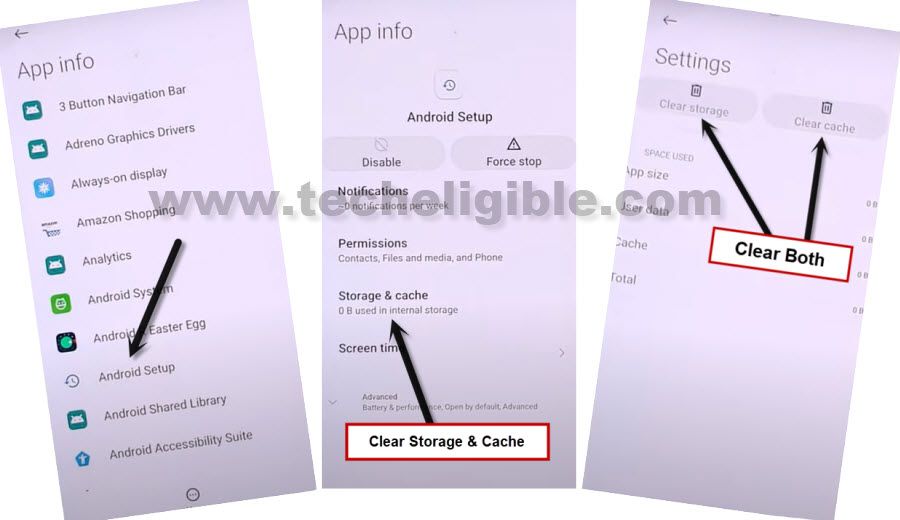 11. Finally, tap to "Disable > Disable App".
12. Find blue color settings icon "Android Setup" same as shown in below image, so just tap to > Force Stop > OK.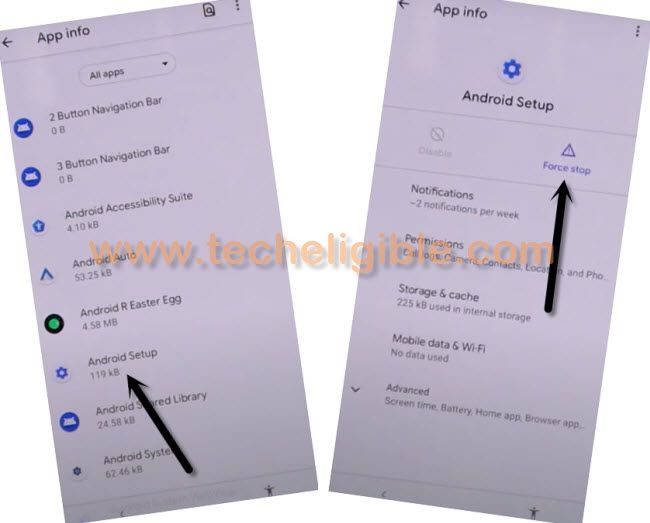 13. Tap to "Storage & Cache", and clear also both storage and cache from of (Android Setup).
14. Find and tap to > Google Play Services > Disable > Disable App.
Note: Do not hit on "Force Stop" from this app.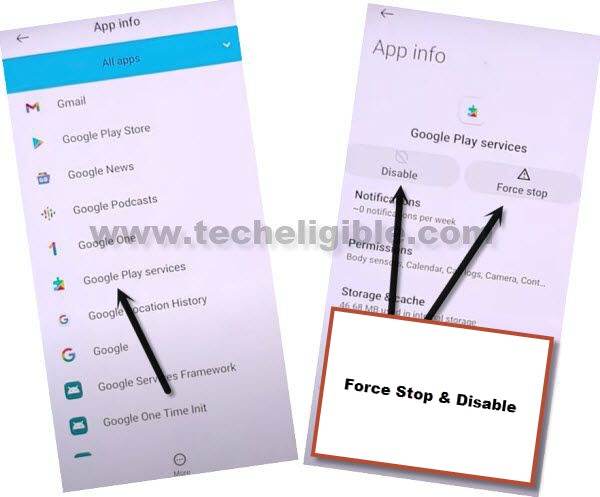 After disabling and force stop above apps according to given instructions, let's move on to next step to bypass frp account.
Enable Google Play Services to Finish Setup Wizard:
15. Tap to "Back Arrow" several times to get back to first "Hello" startup homepage, from there tap to "Start" button, and you will see continuously a loading screen there.
16. As soon as you see "Checking for update…", just go back to (Connect to WiFi) screen.
17. Bring (Shortcut Menu) through Swiping up from the bottom of the screen using two fingers.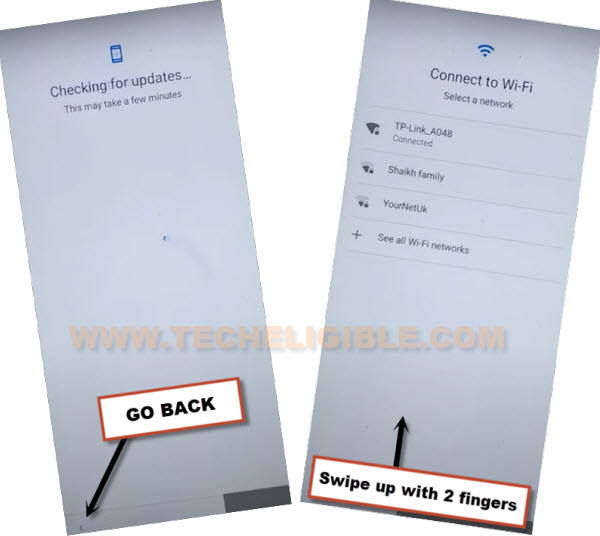 17. Quickly tap to > Assistant > Settings > Enable (Google Play Services).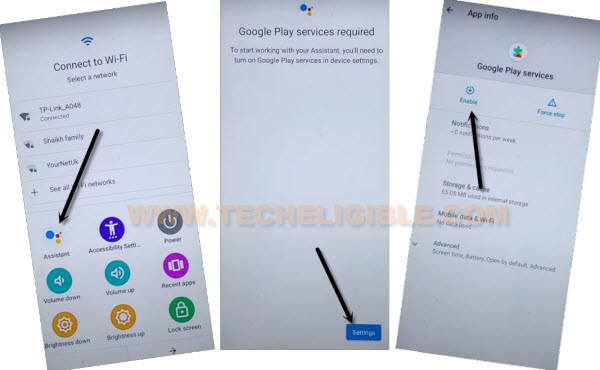 18. Go back, and tap to > Skip > Continue.
19. From there, tap to > More > Accept.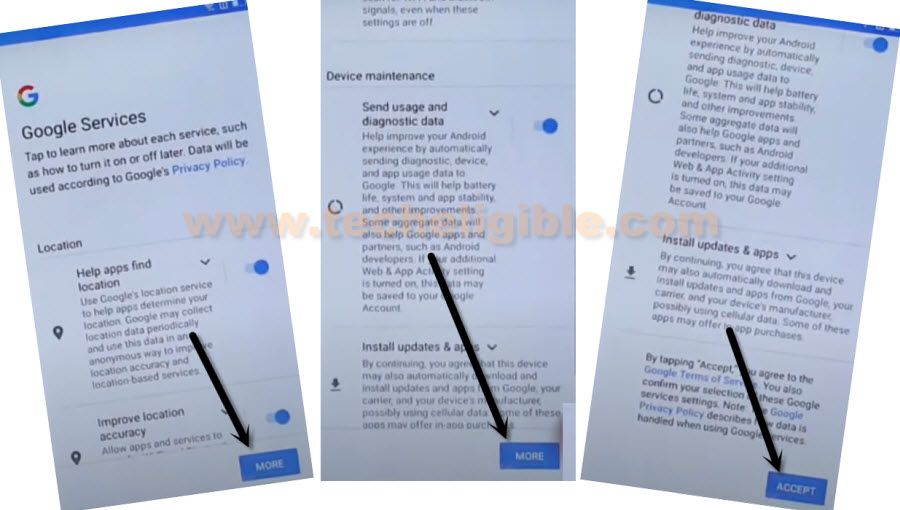 20. From (Set Screen Lock) screen, tap to > SKIP > SKIP > OK > Accept & Continue, finish remaining steps to reach homescreen.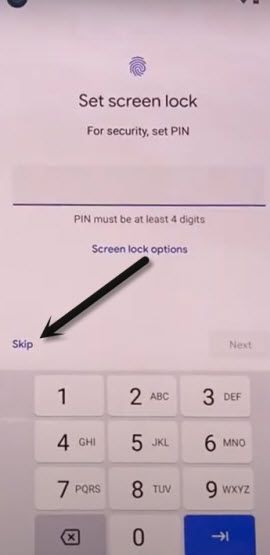 Final Step: Go to > Settings > System > Advanced > Reset Option, now hit on "Erase (All Data) option 3 times.
You have successfully Bypass FRP Account Moto G Stylus, now after finishing setup wizard or start-up screen, you can easily add your own new google account from the device "Settings".
Read More: