Bypass FRP Galaxy A03s – Reset Google Account Android 11
Bypass FRP Galaxy A03s Android 11, you don't need any alliance shield x method, this has been old, now apply this latest one to easily bypass frp from your device without using any paid or credit tool, but you must need a computer for completing this process, afterwards, you will be able to access the device menu and all functions without any restrictions.
Note: This method is only for device owner and for educational purpose only.
Let's Start to Bypass FRP Galaxy A03s:
-Firstly, you have to download and install Samfirm tool and some USB and MTK Driver.
⇒ Samfirm Tools + Drivers [DOWNLOAD]
-Extract and open downloaded main folder.
-Open "MTK USB Driver" folder.
-Click to > MTK_USB_Drivers > Yes > Left Option.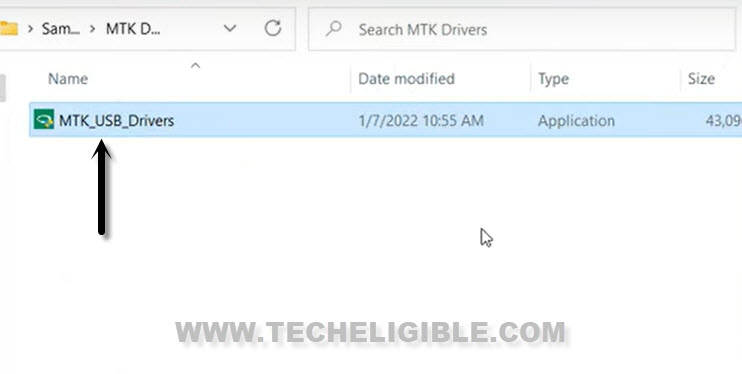 -Go back to "Sam Aio 1.4.3…." folder, extract the "Sam Aio 1.4.3" from winrar, now install & open this tool in your PC to bypass frp.
-From the tool, go to > Android_Tools > >MTK > MTK-Bypass Auth.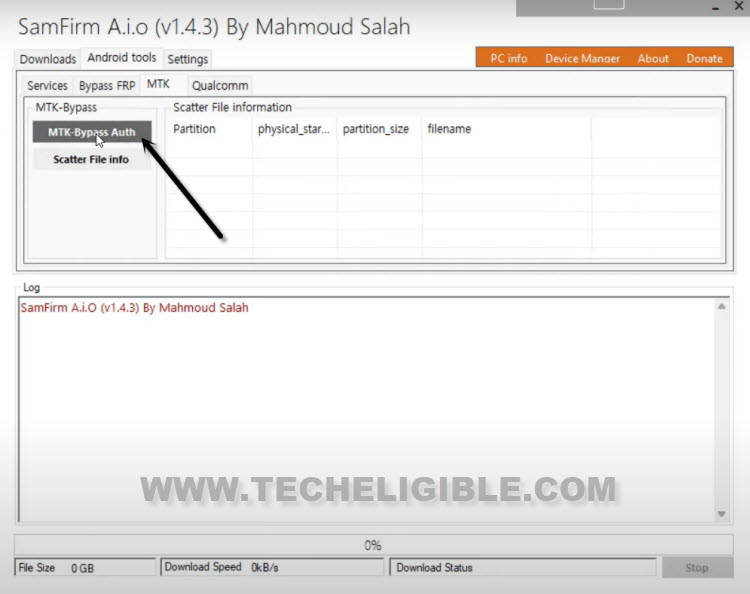 -Turn off Galaxy A03s device.
-While Pressing Both (Volume UP/DOWN) keys, insert USB Cable to connect with PC.
-You may have an error "Libusb is not installed".
-You will also have a popup window of (Samfirm), just tap to "OK".


-Install (Lib USB) driver in your PC by clicking on (Next & Install) option.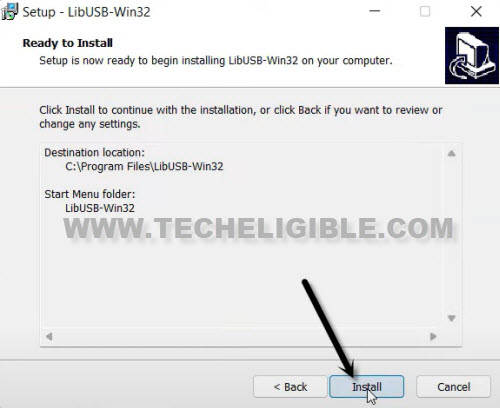 -Select option "Install a device Filter", and go to "Next".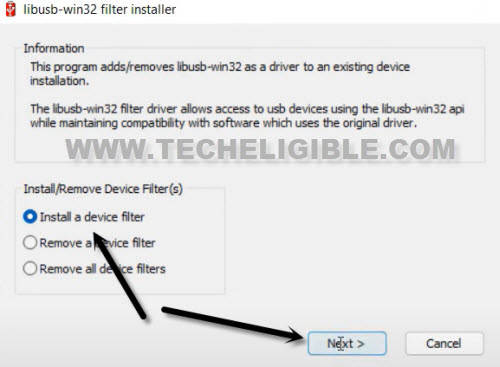 -Open "Device Manager" in your PC, to open this device manager, just right click on "My Computer", and go to "Device Manager".
-Go down, and click on "Ports (COM & LPT) to expand it, and there you will be able to see your device port name.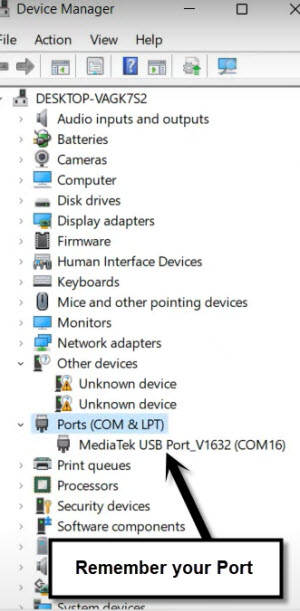 -Select same port, which is appearing up in "Device Manager",  now tap to > Install > Ok.
-We can easily bypass frp Galaxy A03s, because the LibUSB has been installed successfully, and Samfirm can easily detect the device to finish its (AUTH-BYPASS) operation.
-Go back to "Sam Firm" tool software, from there hit on > Android Tools > MTK > MTK_BYPASS_AUTH.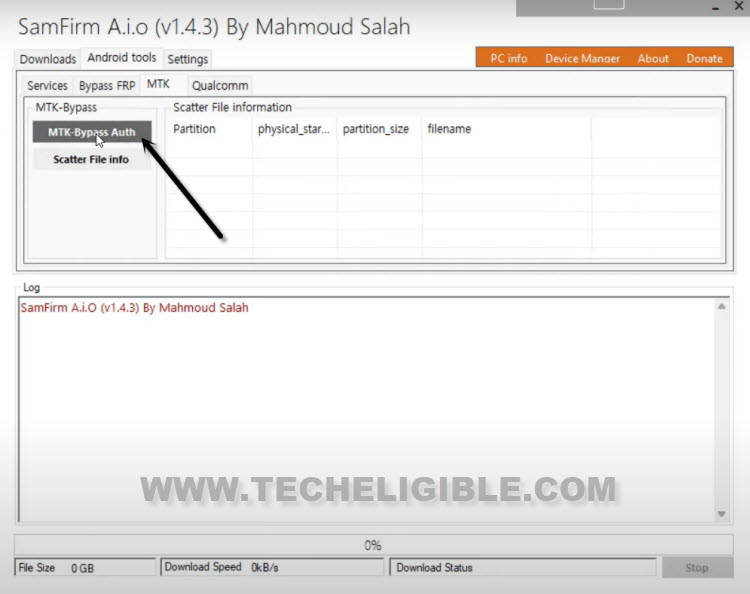 -Keep holding both (Volume UP/DOWN + Power) keys together.
-Do not release keys until you see a (Operation done) in Samfirm tool.
-Congrats, we have successfully Auth Bypass on Samsung A03s device.
Flash Galaxy A03s with SP Flash Tool:
-Go back to downloaded folder, from there go to "SP Flash Tool" folder.
-Run "Flash_Tool", click on first "Choose".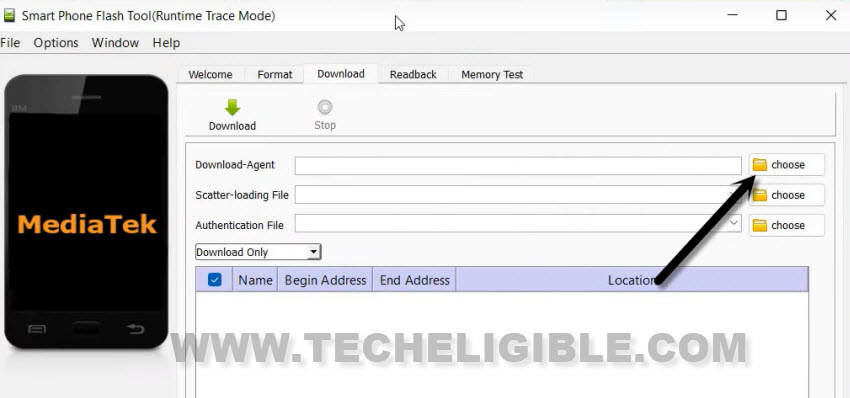 -Select "MTK_Allinone_BA.BIN" file.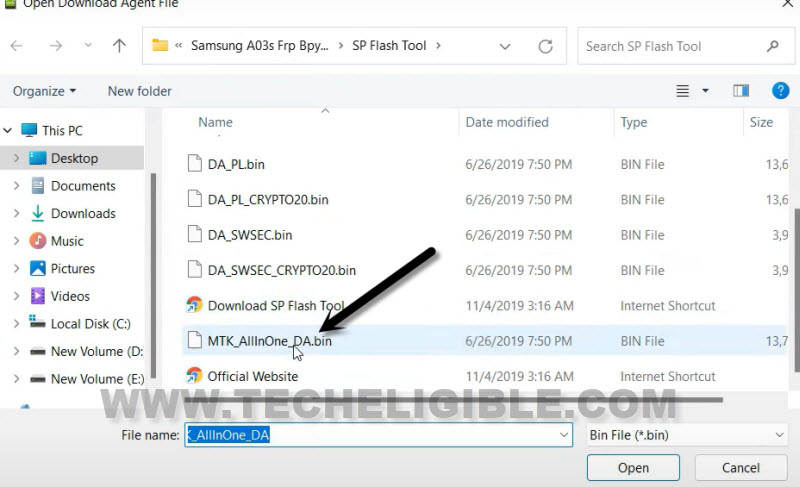 -Select 2nd "Choose", and go back to main "Downloaded" folder.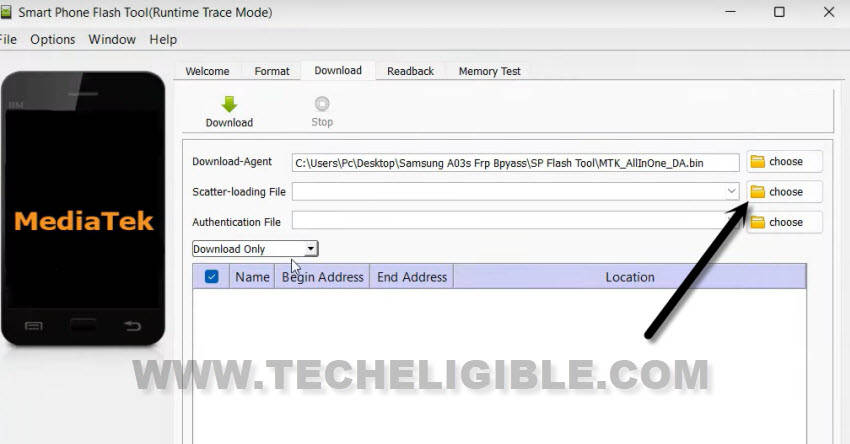 -From there select "MT6765_Android_Scatter" file.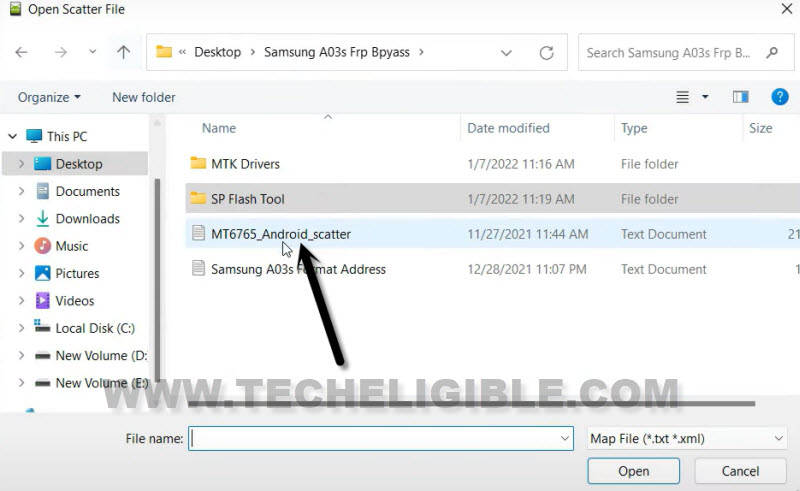 Note: Main folder means, the folder which you downloaded above.
-Click to > Format > Manual Format Flash.
-Open "Main Folder" again, from there go to "Samsung A03s Format Address".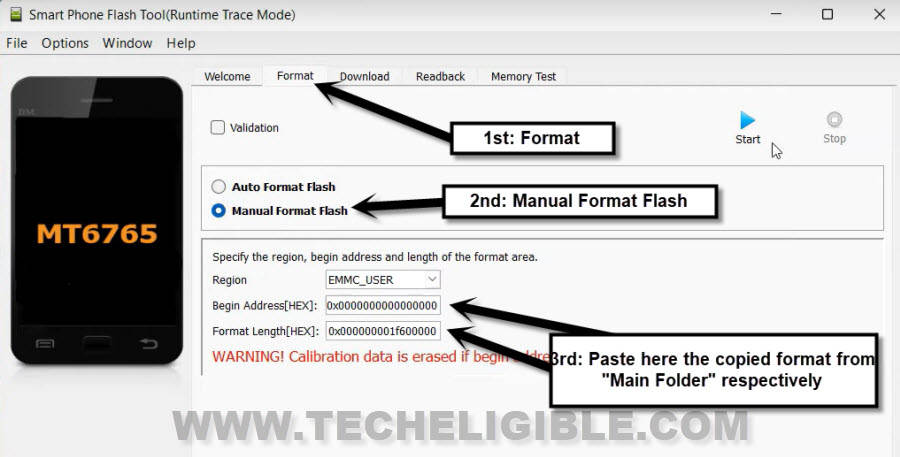 -Copy and Past both format respectively in SP Flash tool.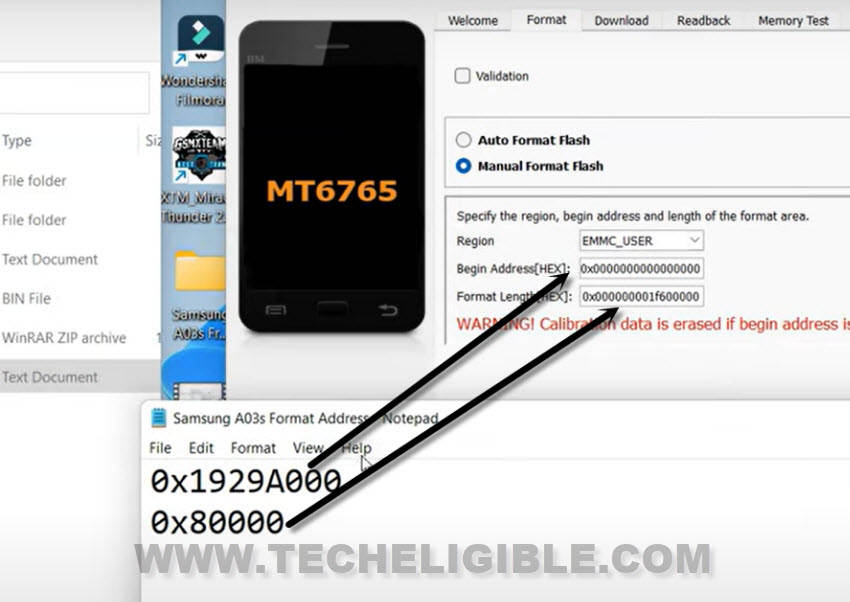 -After pasting both format correctly, click to "START" button.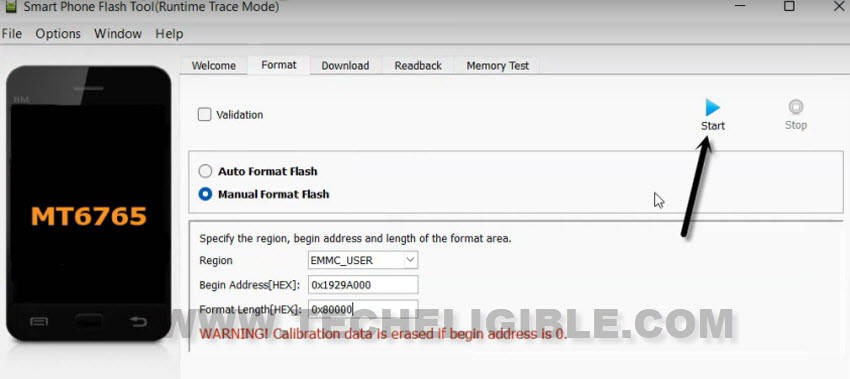 -In few seconds, the format process will complete, and you are all done from Bypass FRP Galaxy A03s.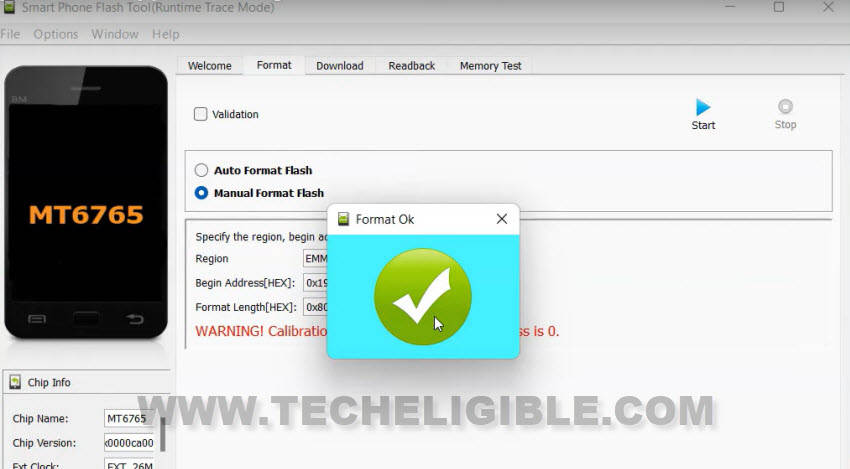 -Again hold all keys for 8-10 sec (Volume UP + DOWN + Power) keys to forcefully exit into normal mode.
-Disconnect device from PC, and turn on Galaxy A03s.
-Complete setup wizard accordingly to reach device home-screen without having any old Gmail Account.
Read More: