Bypass FRP Realme 9i Android 11 on New Updated Security 2022
The best and shortest way to Bypass FRP Realme 9i (Android 11) with a pin locked sim card, just insert and remove sim tray, and then swipe down the (Not Signed in) message, and then go to settings directly to just erase all data from the device, by doing this, the previously added and forgotten Gmail account can easily be removed, and you can login with new one.
You can add and remove frp protection easily from your own device if you know your device previously synced Gmail Account, but if you have forgotten your Gmail ID and also you have performed a Hard Reset process on your phone, then you will not be able to access in your phone until you follow this below frp method.
Everything has been mentioned below of this post with screen shot, so you can follow up all steps from below easily and if you find any difficulty in understanding any step, you can comment us as well, we will try to reach you as soon as possible, and will help you to bypass frp from your own device.
Warning: This Article is only for educational purpose, try this frp method only to bypass frp your own Realme 9i device.
Let's Start to Bypass FRP Realme 9i:
-Connect WiFi, and then go back to first (Select Language) homescreen.
-Prepare a PIN locked sim card, you can setup 4 digits PIN in your SIM using any other android device, this will not damage your SIM any more, we are using this way just to bypass frp from Realme 9i.
-Now, insert a PIN locked SIM card, and then wait for the screen of (Enter the PIN for SIM 1).
-Remove your SIM tray, and then you will have a (Not Signed in) popup message.
-Swipe down the (Not Signed in) message, and then tap to "Settings" icon from top right corner, and then you will get into your device settings easily without using any frp tools.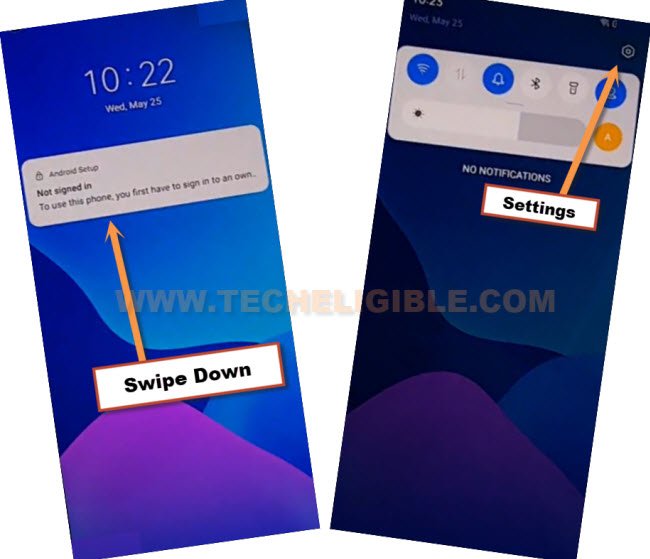 -Go all the way down and tap to "Additional Settings", and then go to "Erase all data (Factory Reset)".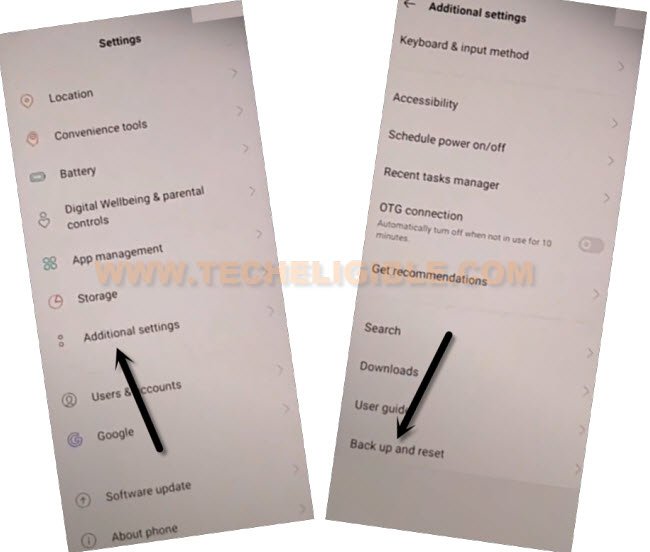 -Hit again on > Erase all Data > Erase Data > Erase Data.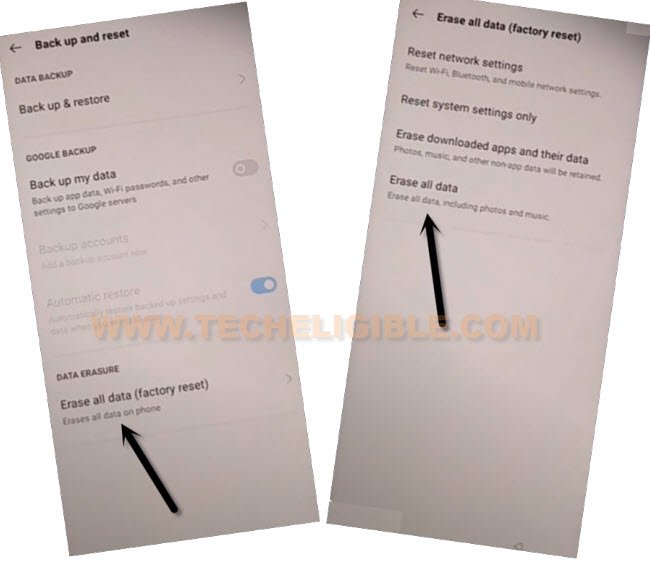 Note: Wait on wipe data screen for 4-5 minutes, this takes several minutes to be completed.
-The device will auto restart and you will see there a process of (Wipe Data…), just wait there till this process finishes completely, and after that, you can easily finish setup wizard without having a google verification screen.
Read More: