Bypass FRP Realme C30 Android 11 Google Bypass (NO PC)
Access to settings to Bypass FRP Realme C30, we will disable 2 main applications from the devices (Apps & Notification) option, and to reach this option is very simple now, just enable talkback, and open settings directly by speaking loudly from voice listening option, this option will appear only after you enable talkback, so follow all steps from below to bypass frp and setup your device with new google account.
Warning: Do not try this frp method on a stolen phone, this is a serious crime, if you are trying to bypass frp on a stolen phone, you may also be jailed, this process is for device owner and for educational purpose only.
Let's Start to Bypass FRP Realme C30:
-Start the process by connecting WiFi, and go all the way back to first (Select Language) homepage, from there hit on "Human" icon from top right corner of the screen.
-Turn on "Accessibility", and then tap on option "You can also turn on select to Speak".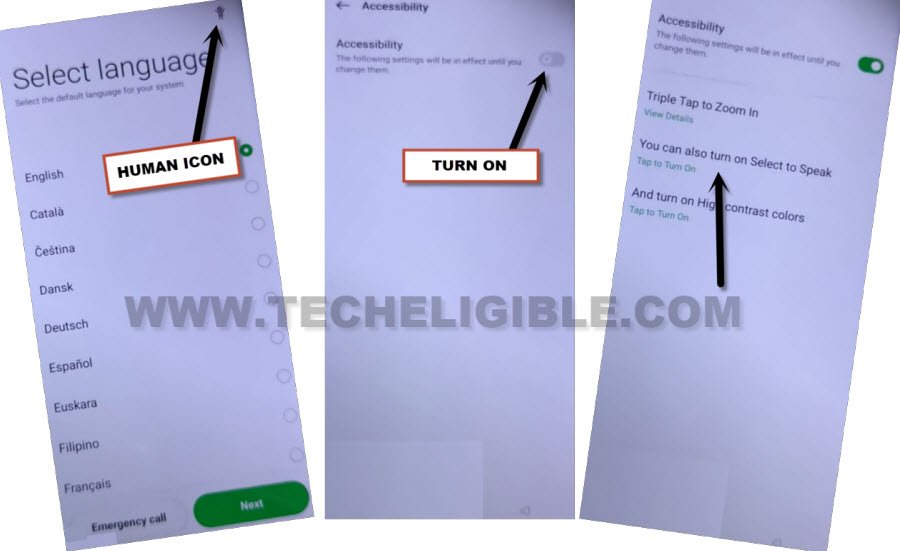 -Make a reverse "L" alphabet on screen by swiping from right to left and then swipe Up, see below image.
-Double tap on "While using the app".
-Tap once on "Use Voice Command ", and then again double tap on "Use Voice Command ".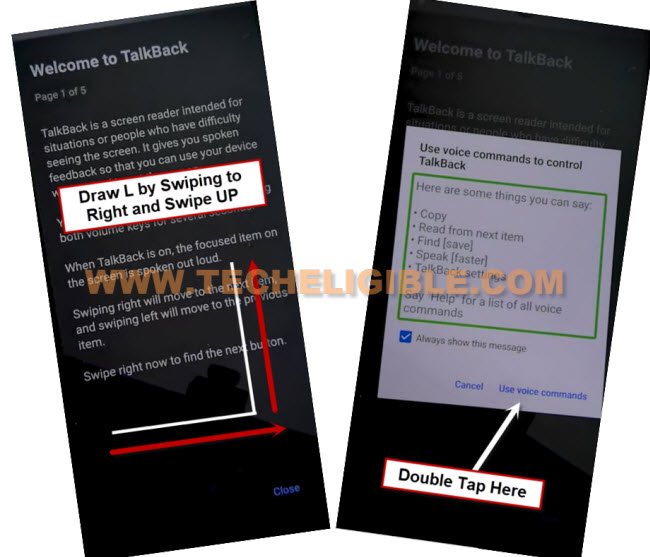 -Speak loudly "Open Google Assistant" as soon as you see green boarder on screen.
Note: If you see this screen "Sign in to make the google assistant yours", so don't worry, just restart your device and repeat all steps again.
-Long press both (Volume UP + DOWN) keys at the same time to just turn off talkback feature.
-Now tap on "Keyboard" icon from bottom left corner, and type there "Open Settings", and hit on "Send" button from there.
-The settings will be launched shortly, from there, tap on "Apps & Notifications".
-Now tap on "See all Apps" to reach (App list).
-Tap "3 dots", and tap on "Show System", now you will have all app in your list, we are gonna disable 2 applications from there.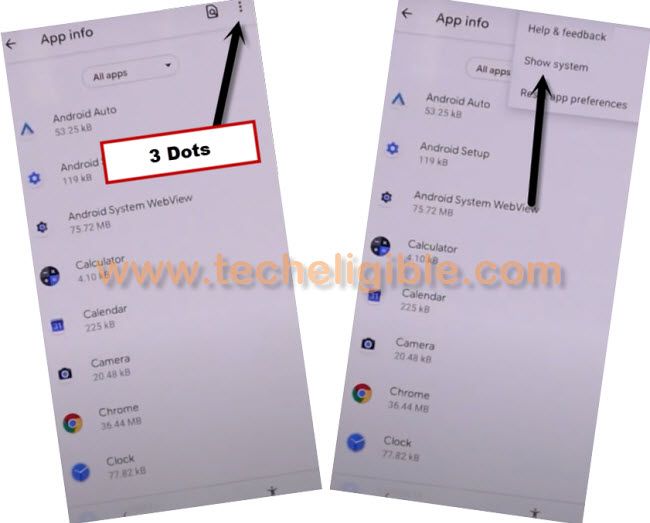 -Go to  > Android Setup > Force Stop > Ok.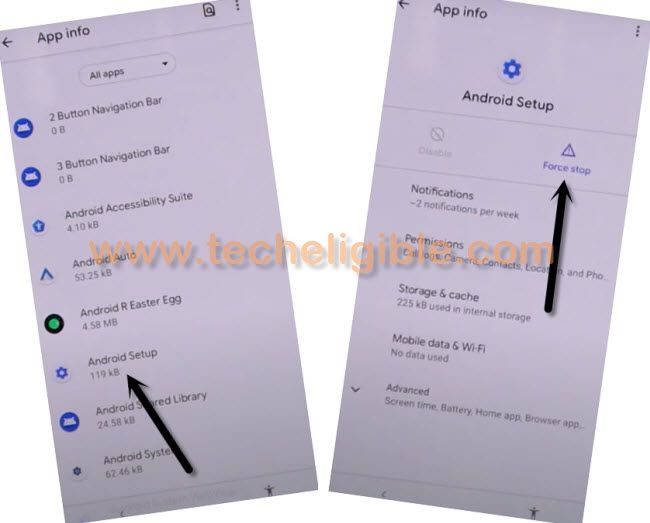 -Go back to app list, now find and tap on > Google Play Services > Disable > Disable App.
-Tap on > Force Stop > Ok.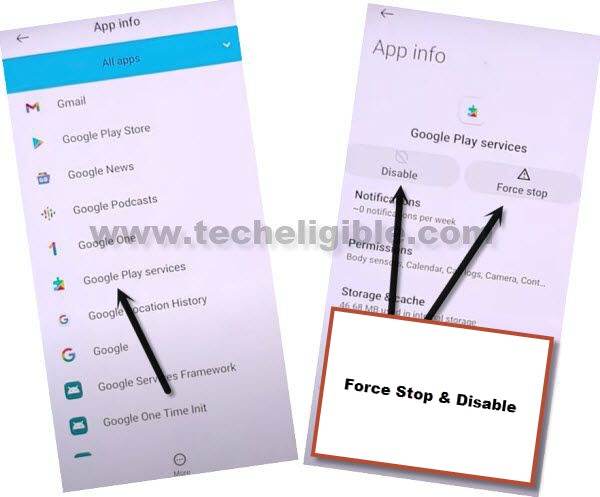 -Thanks for visiting us, you are all done from Bypass FRP Realme C30, just go all the way back to "Select Language" screen., and finish setup wizard without seeing a google verification screen.
Read More: