Galaxy J1 Mini Remove FRP Account Without PC
(Last Updated On: May 13, 2023)
Through this way, you will be able to Galaxy J1 Mini Remove FRP Account without using any PC and paid service, this is a free complete method, if you can't get your old added Gmail account, so you don't need to be worried here, and you still have a proper way to get it back and setup new google account, how we do that all, just follow steps below from here carefully.
Note: We highly recommend you to apply this method only on your own device, if you are not owner of Galaxy J1 Mini, or you found this from some where, you must return this device to its real owner.
Let's Start for Galaxy J1 Mini Remove FRP:
-Start this process by turning on Phone and Connect WiFi.
-We need to turn on talkback feature just by pressing "Home Button" 3 times same as shown in below image.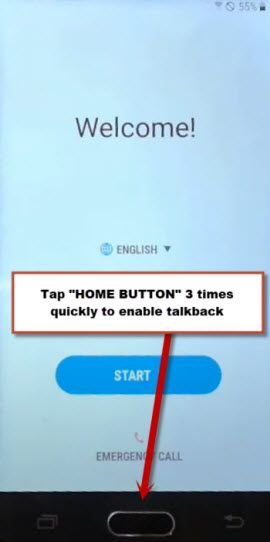 -After hitting 3 times the home button, you must see a flash message regarding turning on talkback.
-From the (Welcome) screen, draw "L" shape just swipe down and then swipe right.
-Double tap on "Talkback Settings".
Note: After drawing "L" letter, you must see (Global Context Menu) screen, if you don't just keep repeating drawing "L" shape, at 3-4 attempts, you must see this screen.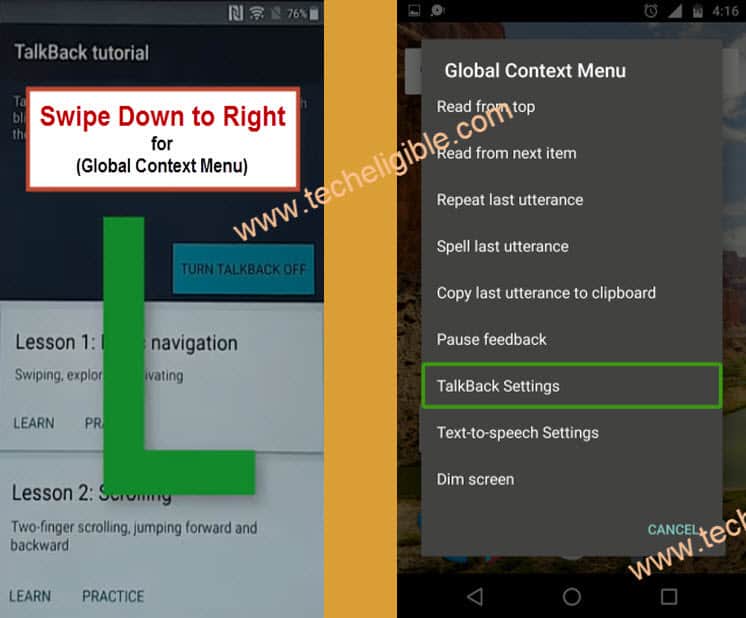 -Now turn off talkback feature by pressing 3 times again "HOME BUTTON", you will have a flash popup message of "Talkback disabled".
-Go all the way down and hit on "Privacy Policy".
-You will see a popup from bottom, just go to "Internet Browser".
-After accessing to internet browser, we are going to download frp tools for Galaxy J1 Mini Remove FRP.
Download FRP Tools in JI Mini:
-Type and search "Download top Samsung frp tools".
-Visit our website searched result same as shown in below screen shot.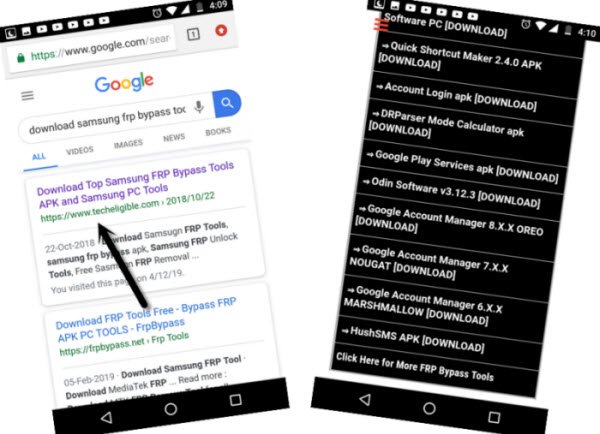 -Find & Download below 2 apps.
1-Google Account Manager 5 (If your device has android 6 version, so you can download Google Account Manager 6).
2-Account Login.
-After successfully downloading both apps, tap on "Bookmarks" from bottom bar, and then tap on "History", and after that "Download History".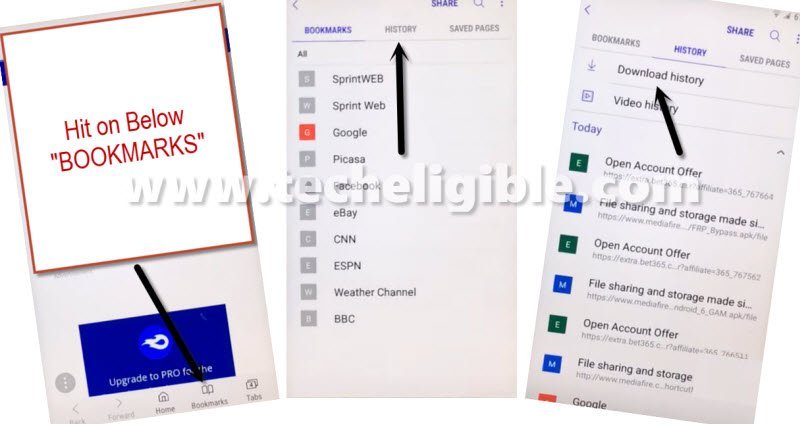 -Install app by tapping on "Google Account Manager 5", from the popup window, just tap on "Settings", and enable option "Unknown Sources".
-Now tap on > Install > Done.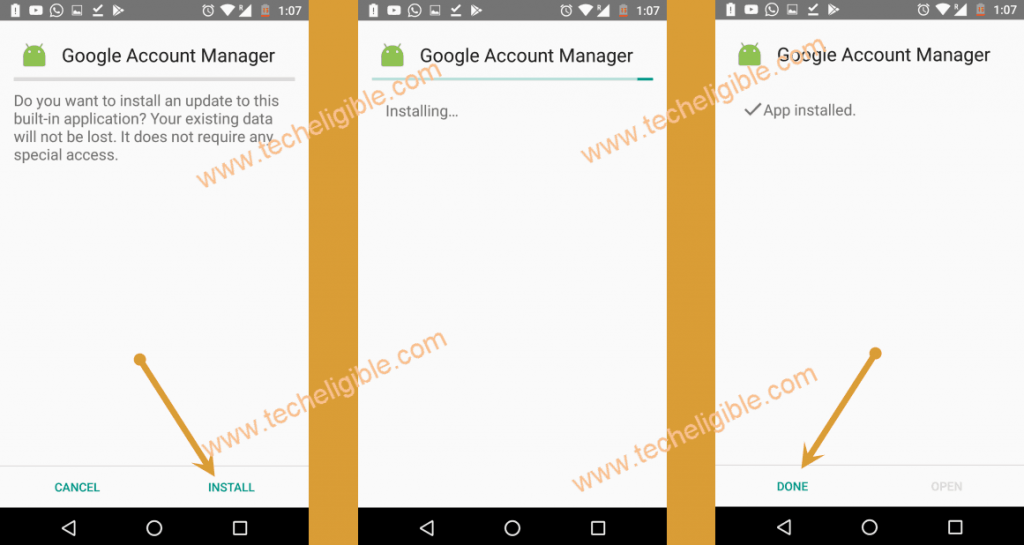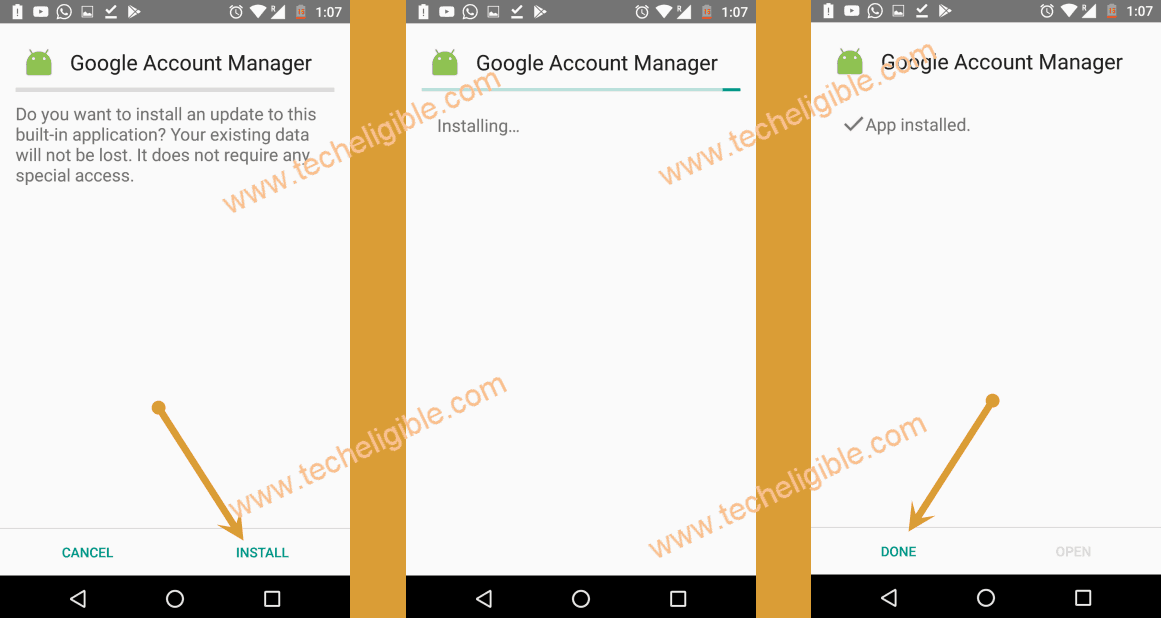 -We need to install 2nd app, just tap on "Account Login", this will also show you a popup, from there hit on "Settings" and turn on "Unknown Sources" option.
-Tap on > Install > Open.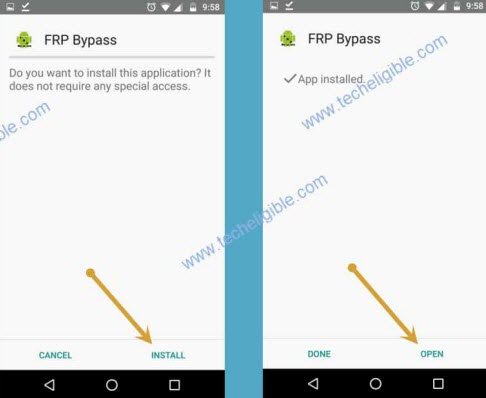 Sign in with Google Acc:
-This is our final step to for Galaxy J1 Mini Remove FRP.
-Tap on "3 dots" from top right corner, and then tap on "Browser Sign-in" option to access the google sign in screen.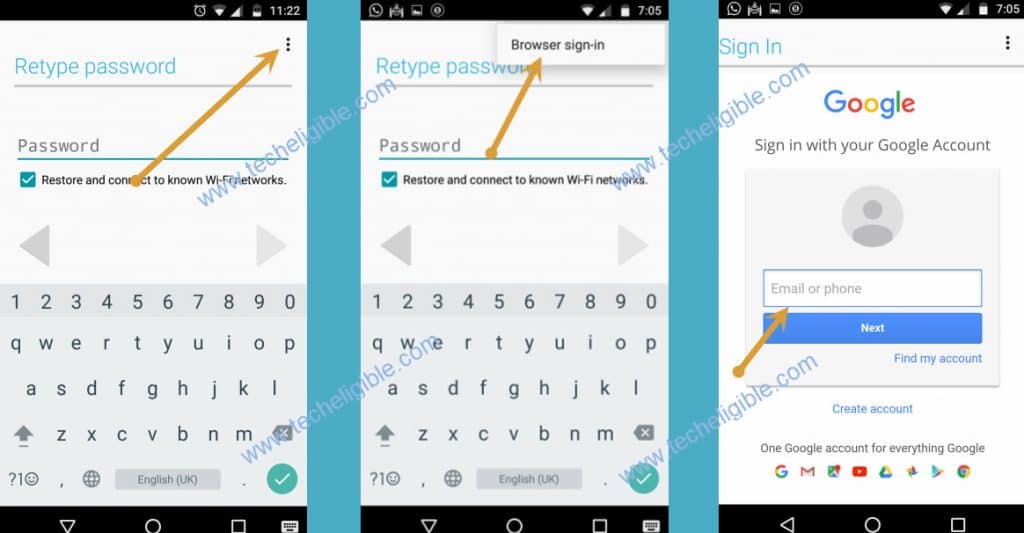 -Let's just sign in with any valid Gmail Account to complete removed previously added google account, once you did that successfully, you are all done, now you can easily complete your Setup wizard and access to inside device homescreen without having any google verification screen, thanks for visiting us.
Read More: