Download Miracle Xiaomi 1.56 With Loader Without Error [FREE]
(Last Updated On: June 20, 2023)
This is the great tool, which is now available here to use free with loader, so you can Download Miracle Xiaomi 1.56 With Loader & Keygen from below, and use this tool to remove Mi Account from xiaomi devices, this file is password protected, so we also have added Password to extract from winrar archive.
The complete procedure, how to download and how to install Miracle Xiaomi 1.56 With Loader can be followed up from here.
Note: You won't face any error in this tool, and the (Auth Bypass) tool is also added in this, so through this tool, you can fix all errors, and also you can register this tool with your computer hardware ID through keygen.
Warning: After using this tool, don't forget to scan your PC or Laptop with Antivirus software.
Download Miracle Xiaomi 1.56 With Loader:
-Download this tool from below link.
⇒ Miracle Xiaomi 1.56 With Loader [DOWNLOAD]
Note: If you face any trouble in downloading tool, just tap over > Detail > Visit this site. Then downloading will continue, use internet download manager to easily download this file. You can also use (Microsoft Edge) browser to easily download Miracle 1.56 tool directly.

Winrar Pass: techeligible.com

Installation Pass: GSMAsifKhan
-Extract the tool from winrar archive.
-Go to the folder of > Miracle Xiaomi 1.56 > Setup with Auth Bypass.
-Run setup as administrator "Miracle Xiaomi Expired Fixed".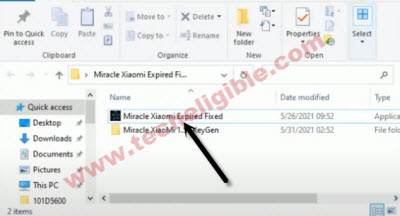 -While installing this setup, you will be asked for password, use below pass to install this tool completely.
Try These 3 Below Password:
 GSMAsifKhan

 GSM Asif Khan

 GsmAsifKhan

-Once the installing process done, you will get icon of Miracle Xiaomi 1.56 on your (Desktop), just run this tool from there.
-You will see (Login Popup Box) on screen, just copy "Hardware ID" from there.
Let's Register Xiaomi Tool:
-Go to the folder "Miracle Xiaomi 1.56 Keygen".
-Run tool "Miracle Xiaomi 1.56 Keygen".

-Enter any name as "Registration Name".
-Enter your copied Hardware ID in "Hardware ID Field" tab.
-Click to "Generate" button, and this will generate a registration key for you.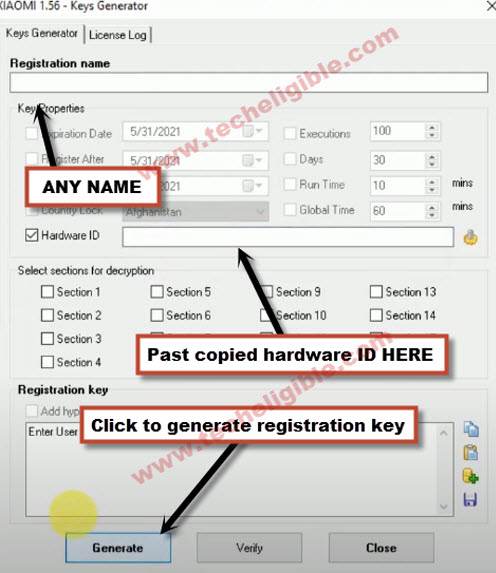 -Now use this New user detail to login your free Miracle Xiaomi 1.56 tool.
-If you see any error in running Miracle Xiaomi tool. then before running this tool, double click on "Auth Bypass" tool, this will remove error and you will be able to use this tool easily.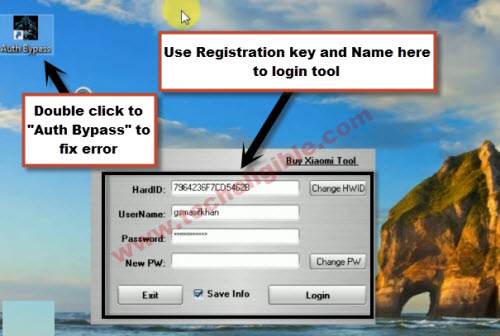 -Congrats, you have run this tool now.
You can now easily remove frp, factory reset, and repair restarting issues, and Read info, and also perform many other task with this tool on your Xiaomi Realme, and OPPO devices.
Read More:
Download Miracle 2.58 with loader
Download Miracle 2.93 with loader