Latest Download Miracle Power Tool V1.0.3 For Qualcmm, MTK, Samsung
(Last Updated On: May 11, 2022)
This is one of the best tool and you can easily Download Miracle Power Tool V1.0.3 with few clicks, and fix lots of issues from your Samsung and other MTK devices, the functions of this tools are (Read Info in Meta mode, and Factory Reset, Format FS (eMMC / UFS), Bypass FRP in Brom mode and format device as well is just to remove previously forgotten password, lots of new Samsung models are available in free of cost.
Without Selecting any model, with just single click, you can perform many task on your android device and solve multiple issues, read and write info, bootloader lock and unlock, bypass frp, read and write and format NVRAM, and the extra latest features and special function is to (OPPO & Hauwei ID Reset Functions). This tool can easily be run on Windows 8,9,10, 11.
Note: You can bypass FRP Samsung devices on a modem port till the security patch level (April 2022 patch).
Let's Download Miracle Power Tool & Install:
⇒ Miracle Power Tool V1.03 [DOWNLOAD]
-Download and Extract above tool in your PC.
-Don't forget to disable your widows defender or any @ntivirus software before extracting the miracle power tool, because the antivirus or windows defender will corrupt miracle power tool files, and you will not be able to run this software.
-Go extracted folder, and go to folder > Setup Power Tool > Setup Power Tool.
-There you will see another zip file, just extract that file using winrar or 7-Zip again.
-Again go to "Setup Power Tool" folder, now there you will have to tool, 1 is (Setup Power Tool), and 2nd is (Driverinstall-Unlocktool).
-Extract  both zip file again.
-Go to folder of  "DriverInstaller-UnlockTool".
-Double click to software > Driverinstaller-UnlockTool > Install.

-This will install your all USB driver such as (QCOM, MTK, LibUSB, visual C++ 2008, 2010, 2015), so after installing these drivers, you will not face any connecting issue.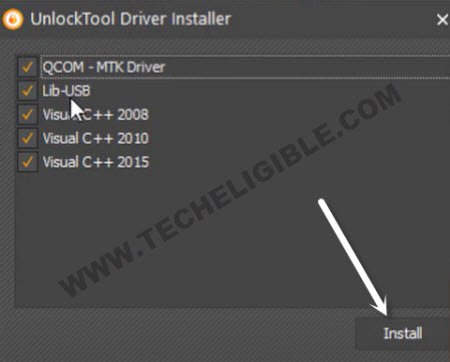 Let's Install Miracle power Tool:
Note: You must required a proper internet connection to run this miracle power tool.
-Let's go to "Miracle Power Tool" folder.
-Double click on a "Miracle Power Tool" to install it, and then tap to > OK > Next > i accept the agreement > Next > Next > Next.
-Once the installation process finishes, just go double click on "Miracle Power Tool" icon from your desktop, and the tool will be launched in few seconds.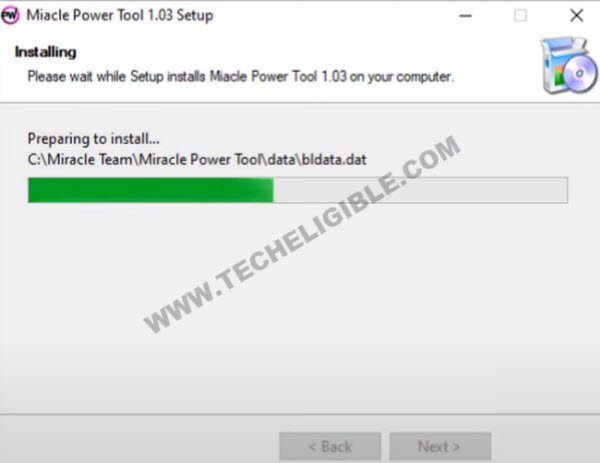 -You are all done from Download Miracle Power Tool, and installation process, lets read some features of this tool in detail.
Qualcomm Features:
-Launch Miracle Power tool, and go to "Qualcomm" tab from the top of the tool.
-There you will have 3 more tabs of (Flash, Services, Security).
-In flashing tab, you can perform a flashing task, just insert a programmer file, and flash the device easily.
-In "Services" tab, you will see there a huge list of available features, such as :
1/ Format USERDATA
2/ Reset FRP
3/ Safe Format
4/ Disable Mi Cloud
5/ Boot Patch.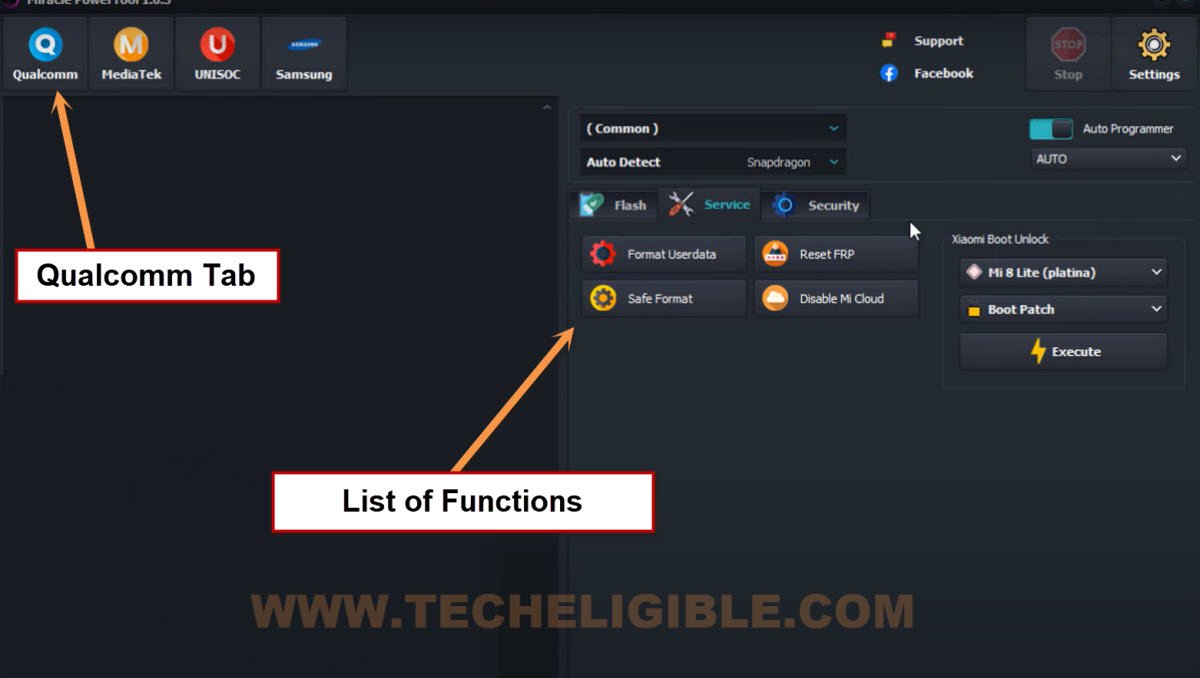 -In "Security" tab, you will also get there a complete tab of (QCN), you can read / write / backup QCN.
Media Tek Features:
-In this tab, you can perform lots of task of a mediaTek devices, in this tool, you can work easily on a META Mode, and BROM Mode, you can perform lots of below functions on your device just power off, and while long press both (VOLUME UP/Downs) keys at same time, connect device with PC, and perform below available tasks easily.
1/ Read Info.
2/ Format & Format Safe.
3/ FRP Reset
4/ BL Relock/Unlock
5/ OPPO ID Reset & Huawei ID Reset.
Samsung Features:
-If you go into the "Samsung" tab, there you have very important function, which is no doubt (FRP Reset), just connect device with PC, and then select your model number from the list, and the click to "Reset FRP".
-This tool will show you a popup window of dialing "*#0#*", just tap to "Emergency Call" option from your Samsung device, and dial this code, after that the FRP will be reset automatically using the Miracle Power tool.