Bypass FRP Redmi 10A Android 13 (MIUI 14) Without FRP Tools
(Last Updated On: August 25, 2023)
If you are device owner, and you've forgotten your own google account on Redmi device, so you can Bypass FRP Redmi 10A Android 13 (MIUI 14) from here without any expertise. Without any FRP Tools, PC, and paid software, you can resolve this problem and can setup new google account. To get your device back with new google account, just follow steps from below.
Remember: Do not try this frp method on a stolen phone, this is a serious crime, if you are trying to bypass frp on a stolen phone, you may also be jailed, this process is for device owner and for educational purpose only.
Let's Begin to Bypass FRP Redmi 10A (MIUI 14)
-We're gonna follow this method by turning on our device first, and connect to proper WiFi network.
-Put your device back on (Choose your region) screen, from there, we've to switch on talkback feature by Long press both buttons (Volume UP + Down), and then hit on "Turn on" option from popup.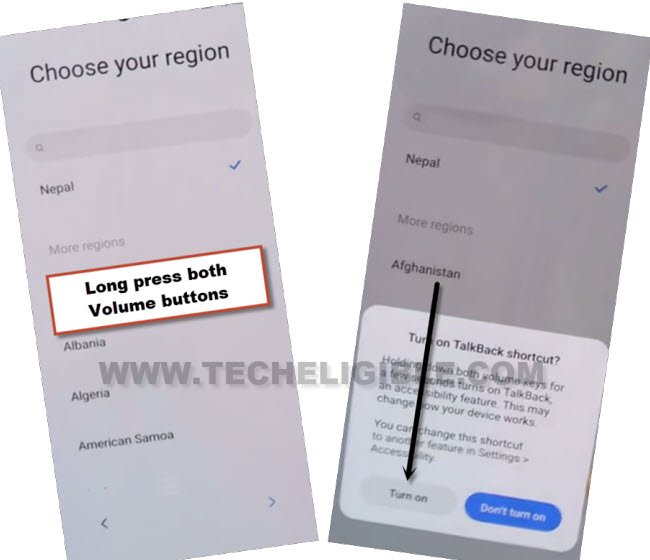 -Long press again both buttons (Volume UP + Down) to enable talkback completely.
-After that, hit on -We are all done from talkback here, just turn off this feature now by long press again both (Volume UP + Down).
-Afterwards, tap to > Close > Close.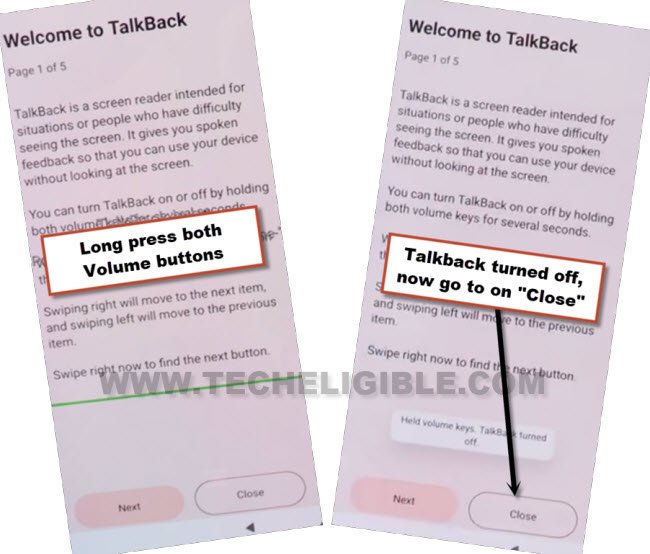 -Go all the way back on first (MIUI 14) page, and tap to > Next > Next > Next.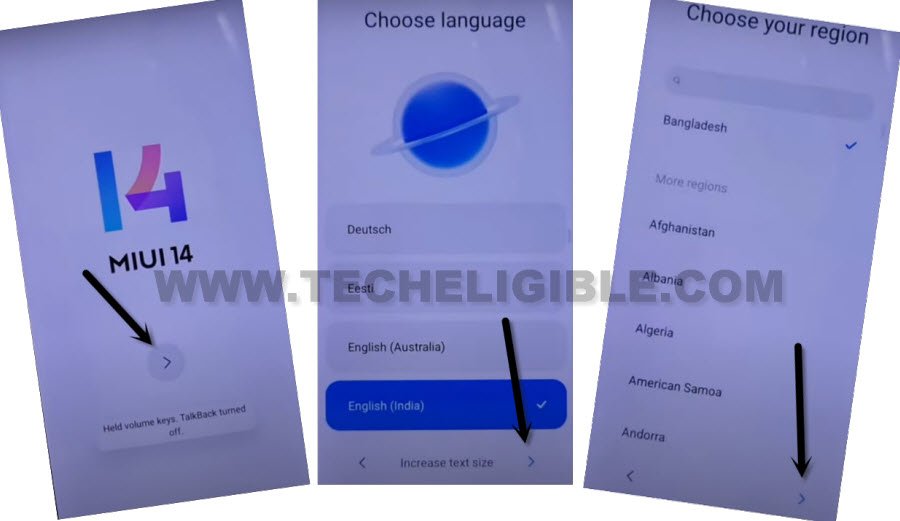 -Select "Talkback braille keyboard", and then, hit on "Next" icon to go next.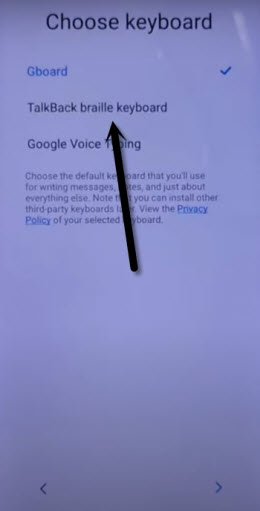 -Select "i have read and agree…", after that go to "Next".
-From (Connect to Network) page, just go down and tap to > Add Network > Network Name.
-From popup, just tap over "Turn on in accessibility Settings".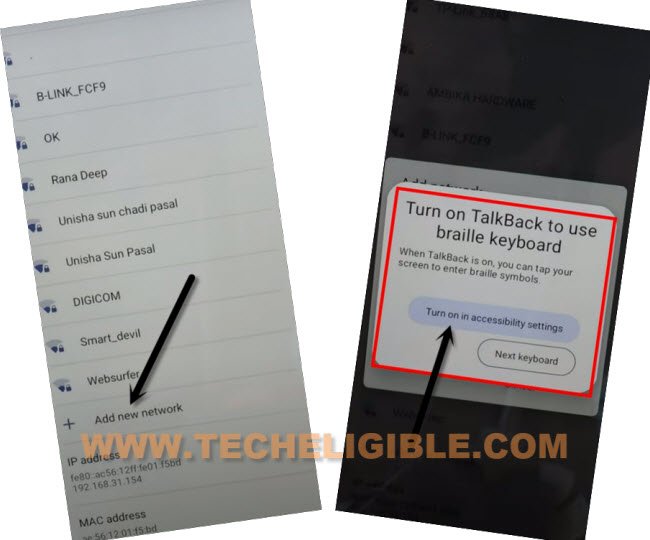 -We've to turn on accessibility MENU icon here by going to >  Accessibility Menu > turn on "Accessibility Menu Shortcut", after that, tap to "Allow" from popup, and then hit on "Got it".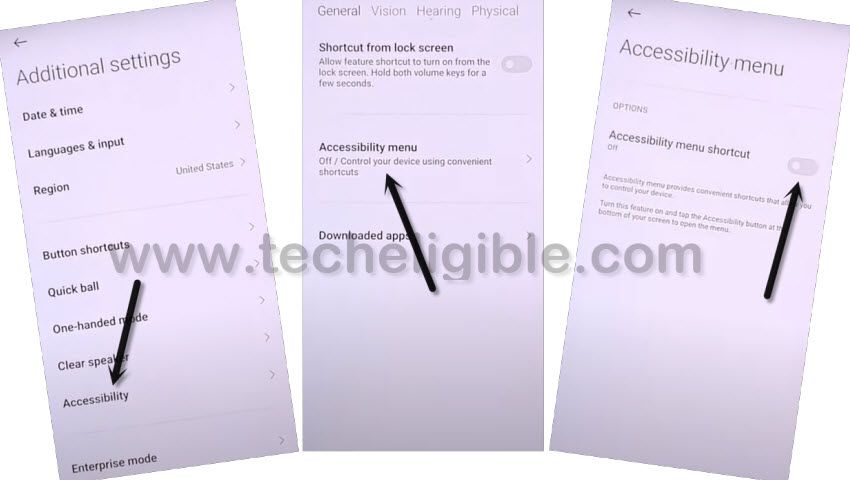 –Once you enabled menu shortcut, the human icon will start appearing at the edge of the right screen.
-Let's hit over > Human icon > Google Assistant > Keyboard icon.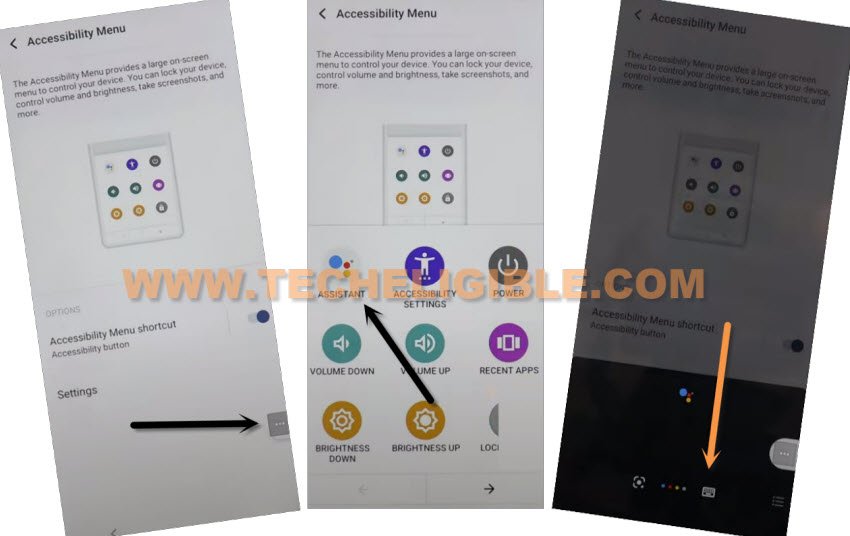 -From new popup, tap over "Next Keyboard" option.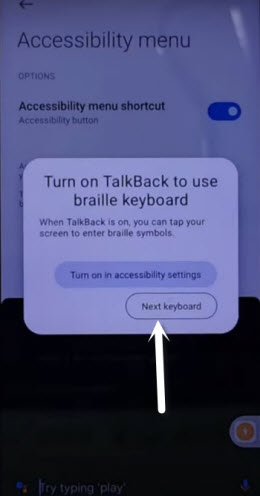 -Type there "Open Settings", and hit on "Send" button. This will redirect you inside your device settings, from there, we can easily Bypass FRP Redmi 10A.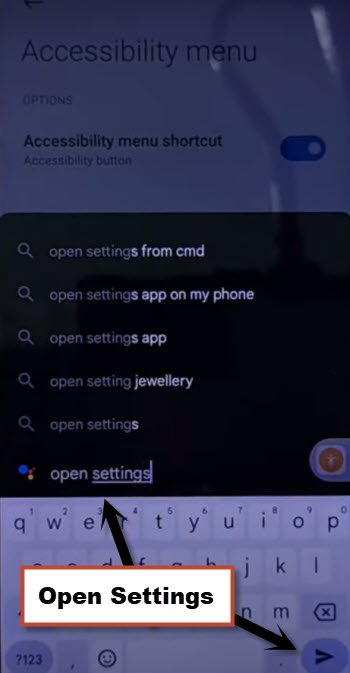 -Go to > Additional Settings > Region, change your device region to (India).
-Let's go back to > Settings > Apps > Manage Apps.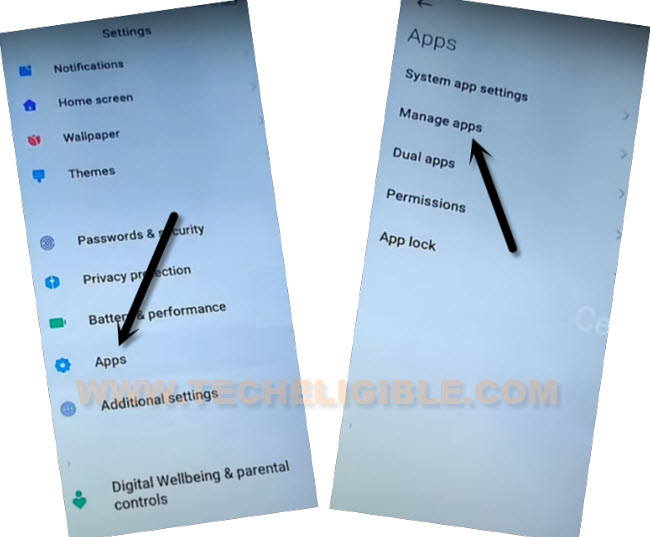 -Hit over "Find Apps", and tap to "Skip" from top right corner.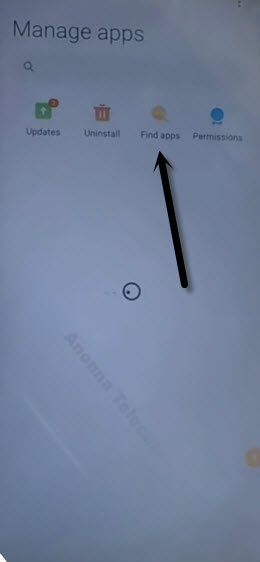 -Install & Open "Activity Launcher" application from there.
-Search there "Second Space".
-Hit on a "Second Space (com.miui.securityspace.ui.activity.privateSpaceMainActivity)." see below image.
-Afterwards, hit over "Turn on Second Space" button, wait over "Creating second space…".
-Once it created successfully, just hit over > Continue > Using a shortcut > Continue > Skip.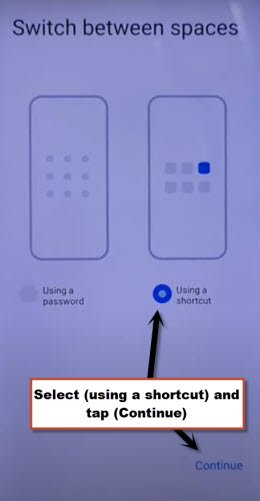 -From (Set Password) screen, if you don't wanna setup password, you can skip that screen, otherwise, you can easily setup your new password as well, because you are all done from Bypass FRP Redmi 10A.
-Once you access inside your device homescreen, just restart device, and your device will restart, after that, you will directly reach to the device home-screen without completing setup wizard.