Download Z3X 27.2 Samsung Tool Pro With Loader [Fix Card Not Found Error]
(Last Updated On: June 20, 2023)
Download Z3X 27.2 Samsung tool pro software, this is version 27.2, and this would help you to unlock code in your Samsung devices, you can easily unlock device and remove FRP protection from your smartphones.
There is list of Samsung devices models, just select your model number and connect your device to computer via micro USB Cable and unlock your device in few minutes.
Warning: After using this tool, don't forget to scan your PC or Laptop with Antivirus software.
Download Z3X 27.2 Samsung Tool Pro With Loader:
-Before downloading, turn off your any active @ntivirus, otherwise this will delete file automatically.
Password: techeligible.com

Note: If you face any trouble in downloading tool, just tap over > Detail > Visit this site. Then downloading will continue, use internet download manager to easily download this file. You can also use (Microsoft Edge) browser to easily download Z3X tool directly.
Let's Install Z3X 27.2 Samsung Tool Pro:
⇒ Turn off your all "Antivirus" software, whether it is malwarebytes, or Mcafee, or AVG, or Windows Defender.
⇒ Once downloading finish, extract your Z3X 27.2 Tool from winrar archive.
⇒ Go to extract "z3x Samsung Tool Pro" folder.
⇒ Right Click on "Loader.exe" file, and open it with "RUN AS ADMINISTRATOR".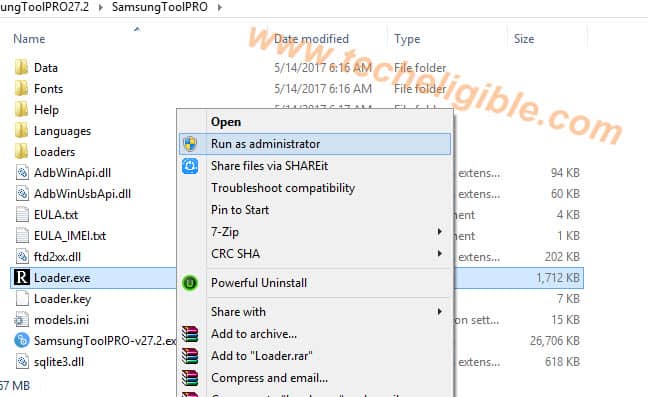 ⇒ Now you will get a popup window of "Unregistered", just click on "TRY".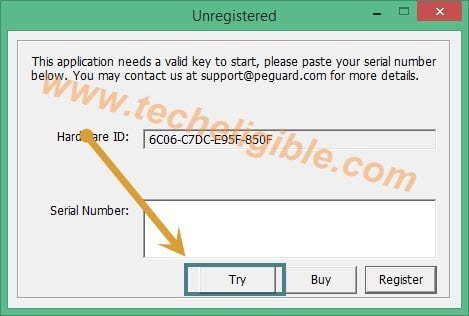 ⇒ After that, wait for 2-3 minutes until Samsung tool pro start.
Note: If you have make sure that Samsung tool pro is in process, you can check in your "Task Manager".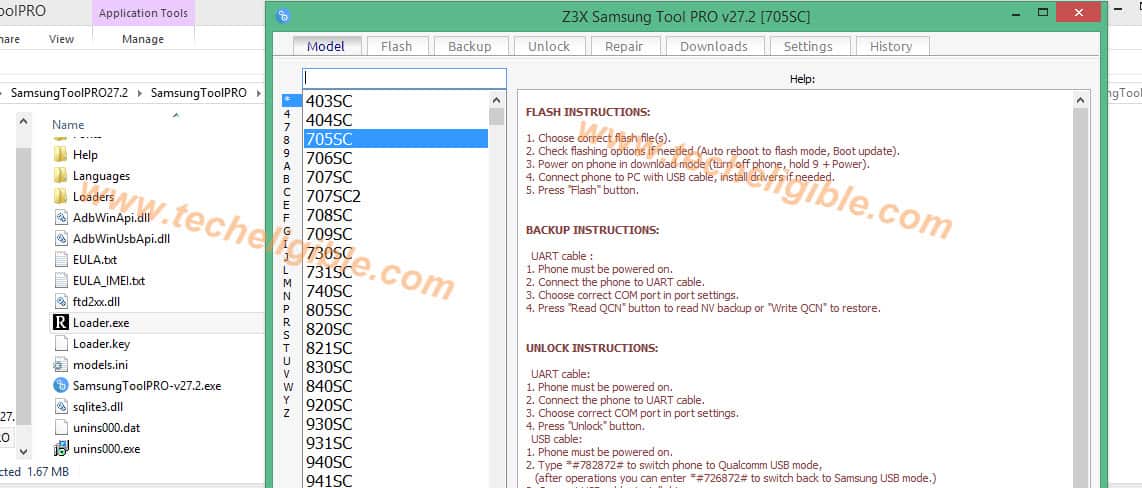 Remember: If "Samsung tool pro" does not start after waiting 2-3 minutes, then repeat procedure again, right click on "Loader.exe" and run it as administrator again, and then again wait for few minutes.
⇒ Now go to "Settings" from Samsung tool pro
⇒ Click on "Folder" from left side.
⇒ Add location there of "Samsung Tool Pro extracted folder".
⇒ Click on "APPLY" to save.
Now you have successfully Download Z3X 27.2 Samsung Tool Pro with loader and installed as well.
How to Fix "Card Not Found" or "Unpack error":
If you are getting error like "Card not found" or "Unpack" error, this is because you are not running your Z3X Tool as administrator, for that make sure, you are doing right click on "LOADER.EXE" file and then click on "RUN AS ADMINISTRATOR".
Note: If even then you are getting "Card Not Found" error, or you're unable to run Z3X, i would recommend to download Z3X 28.2 By Click Here Z3X 28.2
LOADER.EXE File Missing in Folder:
Loader.exe file disappear because of antivirus is turned on, make sure your all antivirus software are disabled, and then extract Z3X Tool software from winrar and then you will be able to find "Loader.exe" file there.
I hope, you have successfully done to Download Latest Version Z3X Samsung tool pro with loader, if you are facing any issue you can ask us.
Warning!: Do not open and close z3x software many times, otherwise the license will expire, and you won't be able to open it again. Use only when you need.


Related Post: