Enable OEM Unlocking, USB Debugging, Developer Options in All Android Versions
(Last Updated On: August 12, 2020)
If you want to Enable OEM Unlocking in your android device or in tablet, so you can do that after you enable developer option, if you want to soft reset or hard reset your device, or if you are a developer, and you want to install some unknown apps in your phone or for any other  purpose, such as repairing phone etc, so you will need these options.
Let's Enable Developer Options First:
-Go to your device "Settings".
-After that, go to down and tap on "About Phone", or "About Tablet" or "About Device".
-Now tap on "Software information".
-Tap 7 times quickly on "Build Number".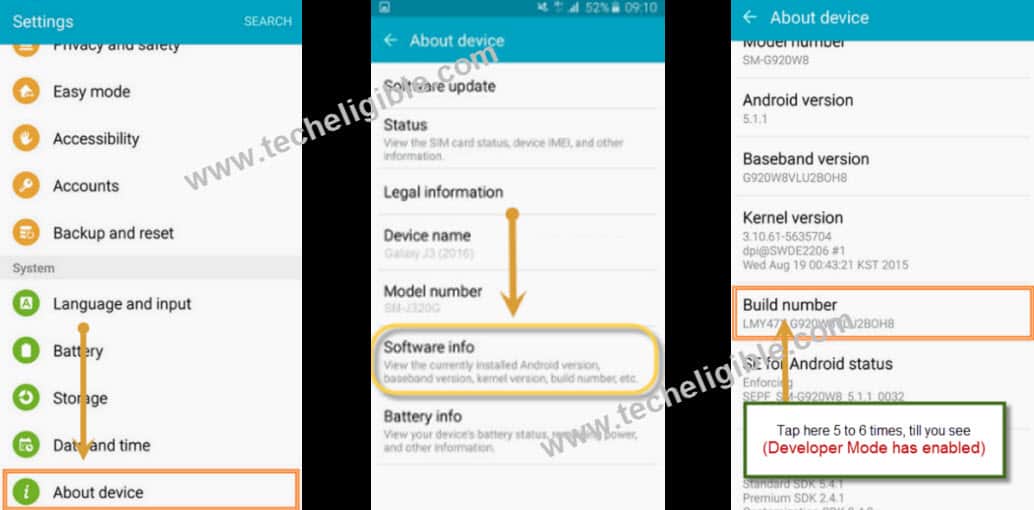 -You will see a popup message of "You are now a developer", so that means developer option has successfully been enabled.
-Go back to "Settings".
-Go down and there you will be able to see your "Developer Option".
Enable OEM Unlocking & USB Debugging Options:
-Go to "Developer Options".
-There you will see both options.
-Now you can easily enable or disable both options "USB Debugging & OEM Unlocking".