How to Bypass FRP Realme C15 Without PC and FRP Apps – New Method
(Last Updated On: May 5, 2022)
The shortest and Easiest way to Bypass FRP Realme C15 without any PC, Bluetooth, SIM, and App, you will be thinking, how it is possible to add new account without all of these essential tools, there is a code, which will bypass setup wizard screen and also verify your google account screen, so from (Emergency Call) option, we will type there this code (*#813#). Follow Below Steps to Bypass Google Account.
No doubt, this factory reset protection (FRP) is for our Realme C15 device security, and this feature prevent our device Realme C15 from data leaking and from accessing to personal data to our device, but in some cases we forget our own Gmail account, so in this case we will go for the method of Bypass Frp.
Warning: This process is only for Realme C15 device Owner, otherwise you may be jailed.
How to Bypass FRP Realme C15:
-Turn on your Realme Phone & Connect WiFi first.
-Get back to first "Select Language" screen.
-Tap to "Emergency Call" option from bottom left corner.
-Type code on screen "*#813#".
-Boom!, you will be redirected directly to the HOME Screen of your phone without completing any Setup Wizard and entering an Gmail Account.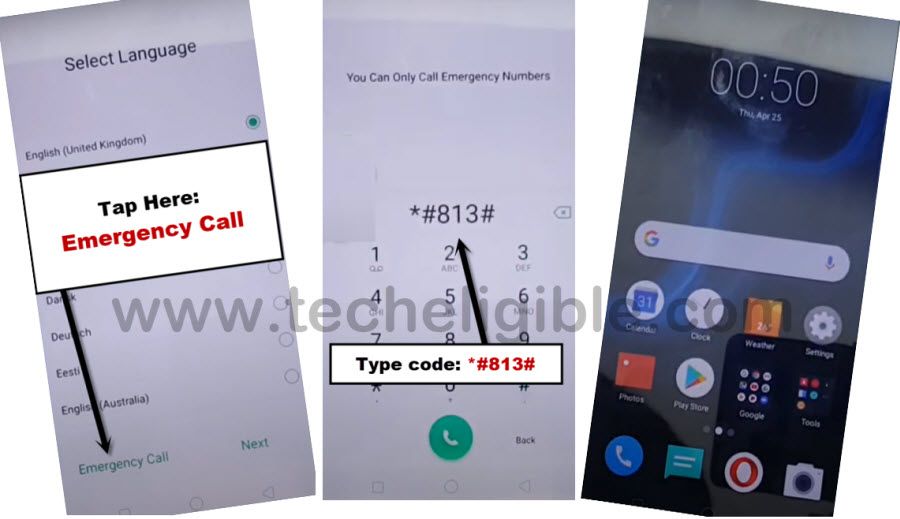 -Now we are going to enable OEM Unlocking option to Bypass FRP Realme C15.
Enable OEM Unlocking Option:
-Go to your phone "Settings".
-Tap to > About Phone > Version.
-Tap 7 times quickly on "Build Number".
-After that, you will be displayed a popup message of (You are now a developer).
-Go back to "Settings" again.
-From there, tap to > Additional Settings > Developer Option > Turn on (OEM Unlocking).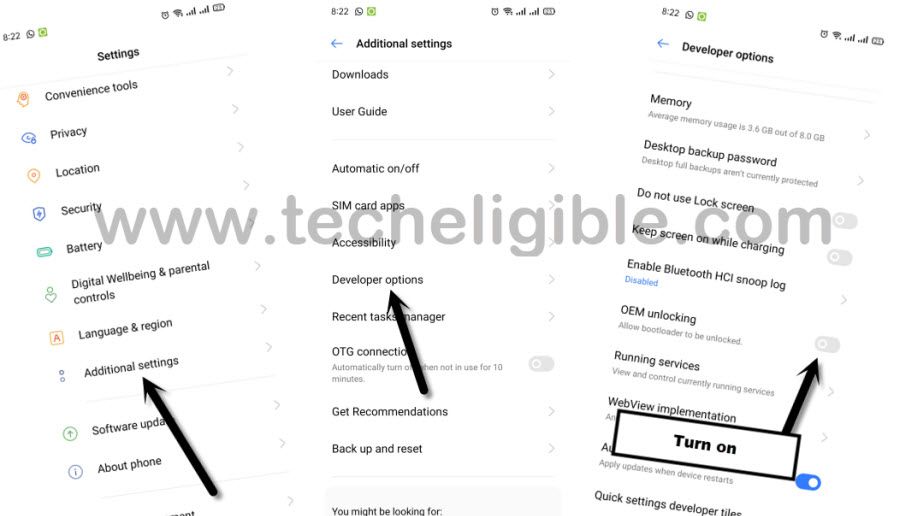 -Let's Add new Gmail Account.
Add Latest Gmail Account:
-Go to "Settings".
-From there, tap to "Add an Account".
-Select "Google".
-Wait until you have a screen of "Google Sign in".
-Now enter your new Gmail Account, and this account will be used for new FRP lock protection to protect your device from any illegal and theft activity.
Read More: