How to Bypass FRP OnePlus 8, 8T, 8 Pro Android 11 Without PC
(Last Updated On: June 20, 2021)
Without using any FRP Tool and PC, you will be able to Bypass FRP OnePlus 8, Oneplus 8T, Oneplus 8 Pro Android 11 through some easy steps, what we have to do in this post, i am just going to describe you here, so that you may not hesitate before applying this post, we will only disable (Android Setup + Google Play Services) app, this app can be enable later on when you bypass frp successfully. So follow steps from below.
This factory reset protection (FRP) is for OnePlus device security, and this feature prevent the device data leaking and from accessing to the personal data, but in some cases we forget our own Gmail account or we just hard reset device unintentionally, without knowing with which Gmail account this device is logged in, so in this scenario, we will go for the method of  Bypass frp Oneplus [Android 11].
Note: This method is only for device owner and for educational purpose only, and this post will not harm your device by software or by hardware.
How to Bypass FRP OnePlus 8, 8T, 8 Pro:
Step 1: Connect WiFi first.
Step 2: Go to > Emergency Call > Double tap "Emergency Rescue" > Add Contact.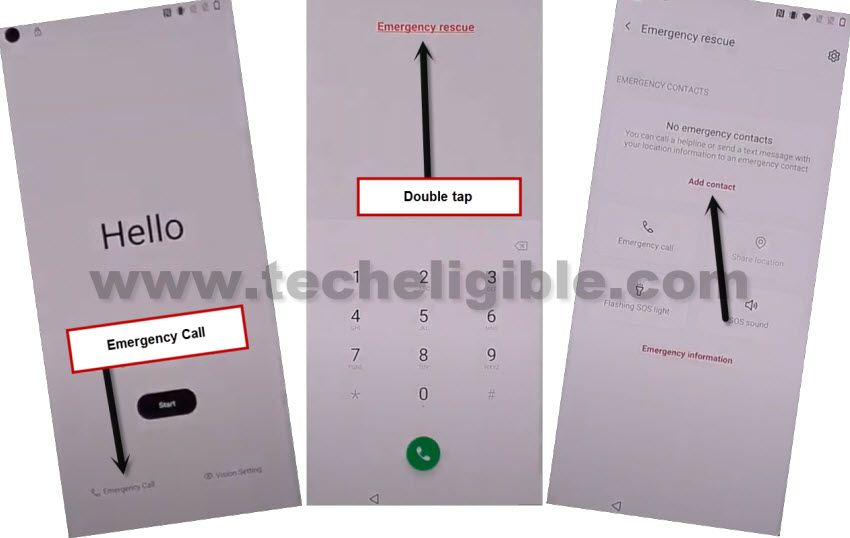 Step 3: Tap to > Deny > Deny.
Step 4: Tap to > Go to Settings.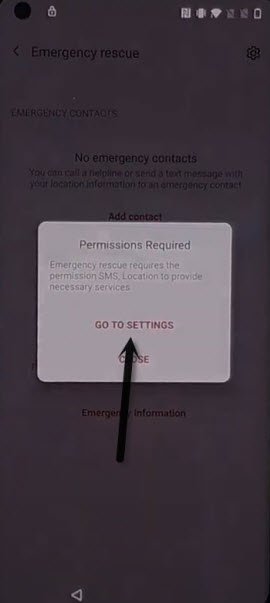 Step 5: Afterwards, tap to > Permissions > Search icon.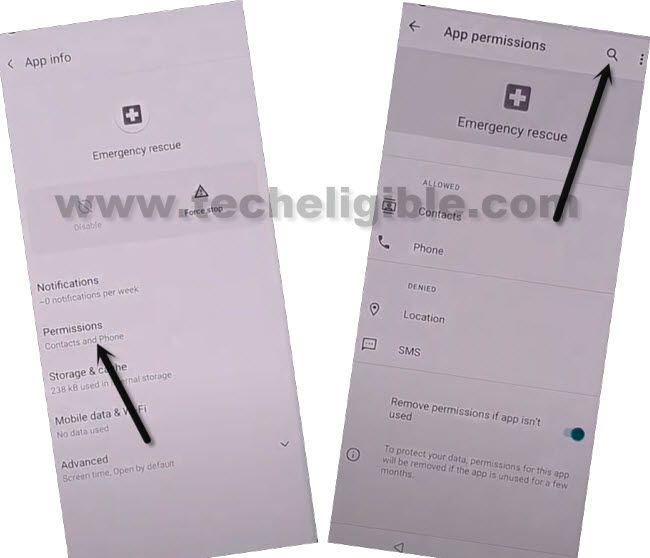 Step 6: Search and Go to "Settings App info", and tap on "OPEN".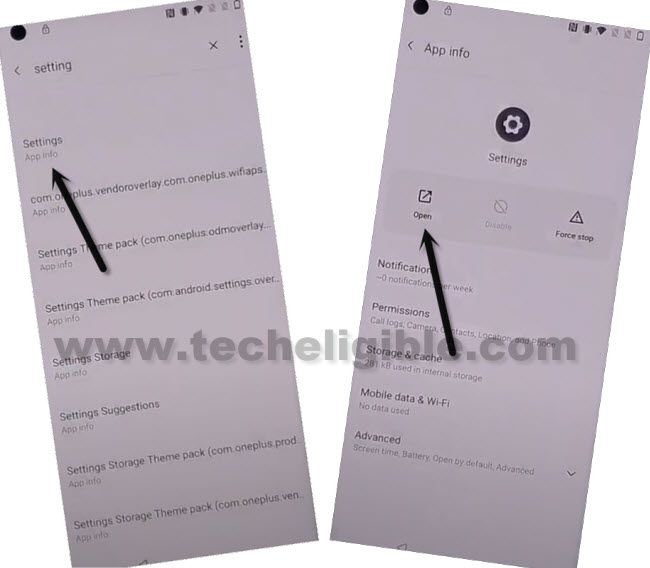 Step 7: Swipe down, and hit on > Apps & Notifications > See All Apps.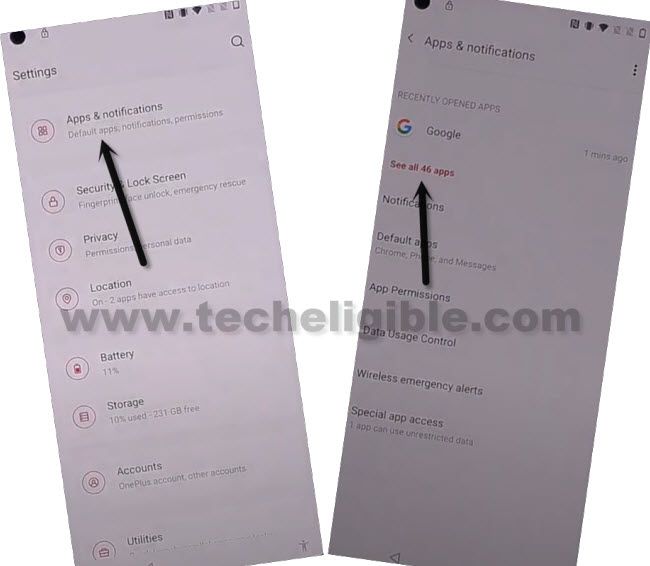 Step 8: Hit on > Google Play Services > Force Stop > OK.
Step 9: Now hit on > Disable > Disable App.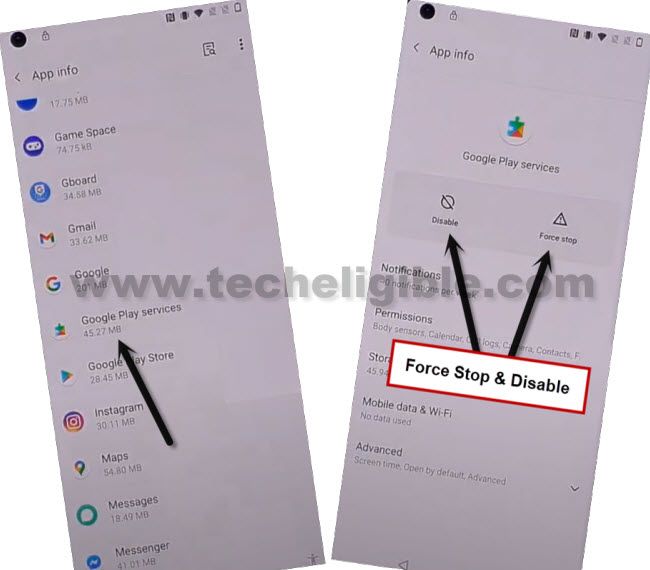 Step 10: Go back to app list, and go to > Android Setup > Force Stop > OK.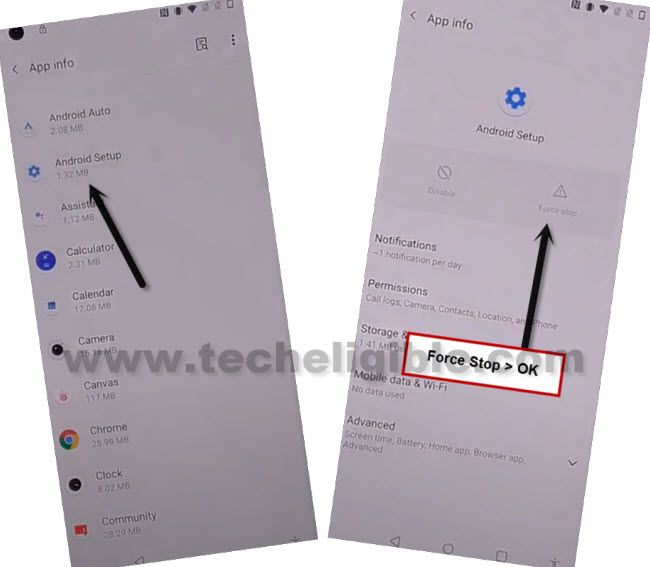 Final Step: Go back to (HELLO) homescreen by tapping at back arrow for several times, and long press "Power Key", after that tap to "Restart" option to restart device.
-You are all done from Bypass FRP OnePlus 8, Oneplus 8T, Oneplus 8 Pro Android 11, just complete initial setup wizard to access the device without having any frp issue.
Read More:
How to Remove frp All Oneplus Android 10