Bypass FRP Hiking A22 by Setup New Pattern from Settings
(Last Updated On: June 5, 2023)
Try this latest way to bypass frp Hiking A22 (Android 10), and access to your device homescreen without entering any forgotten Gmail account, we will setup new pattern protection in this device to skip google verification screen, that can easily be done just by accessing inside the device settings by following below steps.
Note: This method is just for device owner and for educational Purpose only.
Let's Start to Bypass FRP Hiking A22:
-Connect WiFi, and then go back to (WiFi Setup) screen.
–Tap to > See All WiFi Network > Add New Network.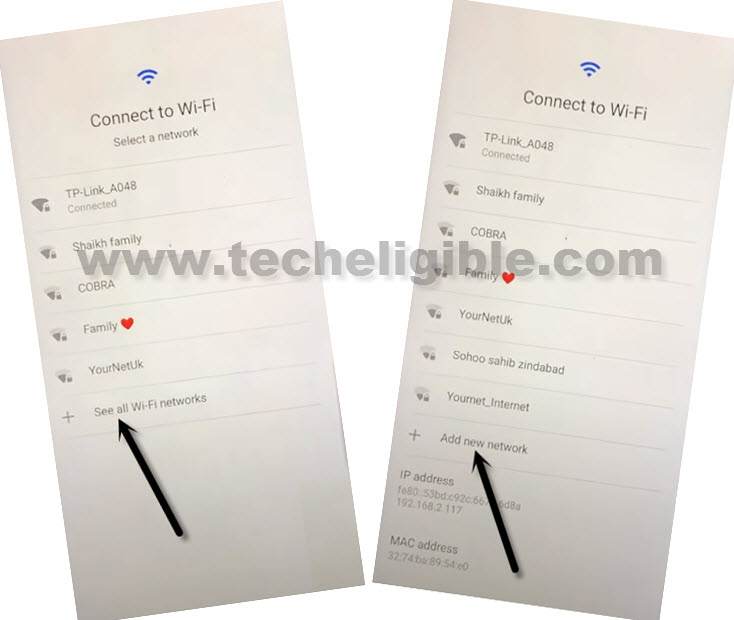 –Tap to > Mic icon > Deny.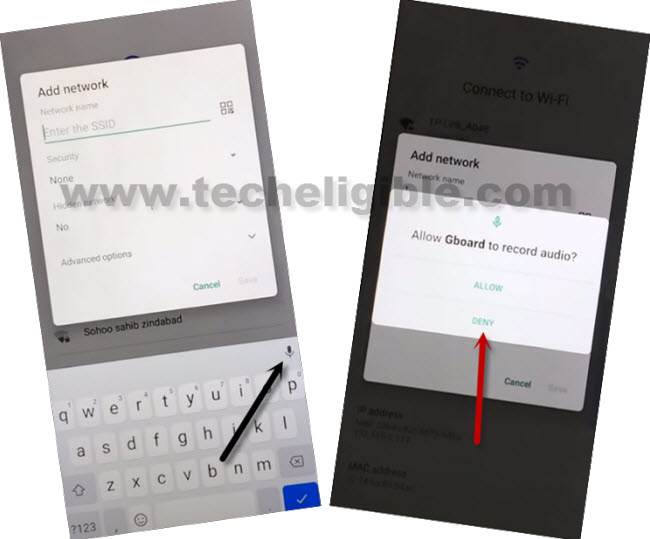 –Tap to > Mic icon > Deny & Don't Ask Again.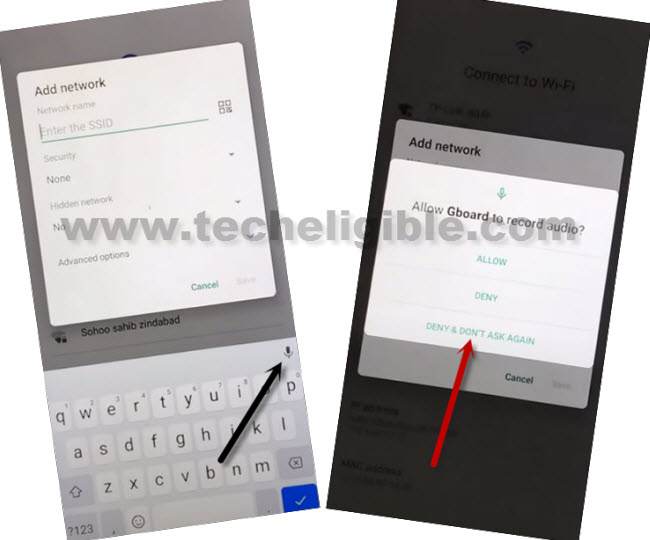 –Tap to > Mic icon > Allow.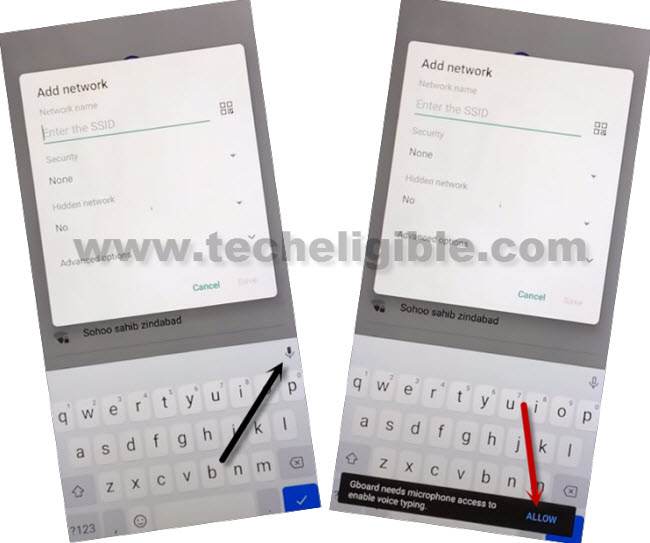 -After accessing inside Gboard screen, just tap on "Permissions" option, and then go to "Search" option from top right corner.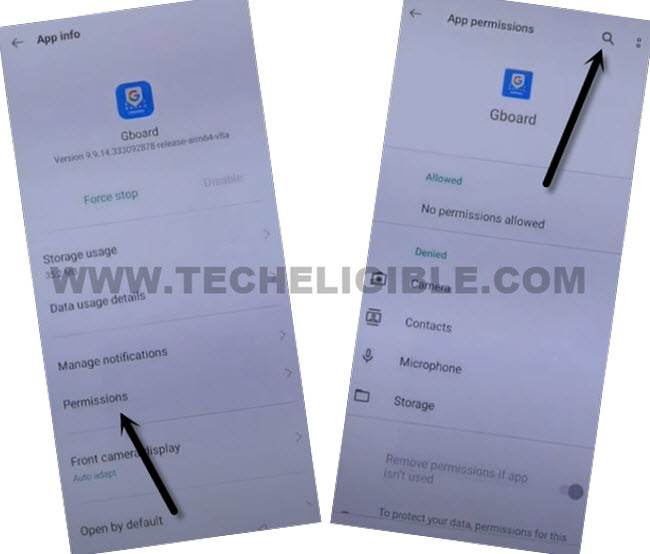 -Search and Open "Settings" in your Hiking device to bypass frp.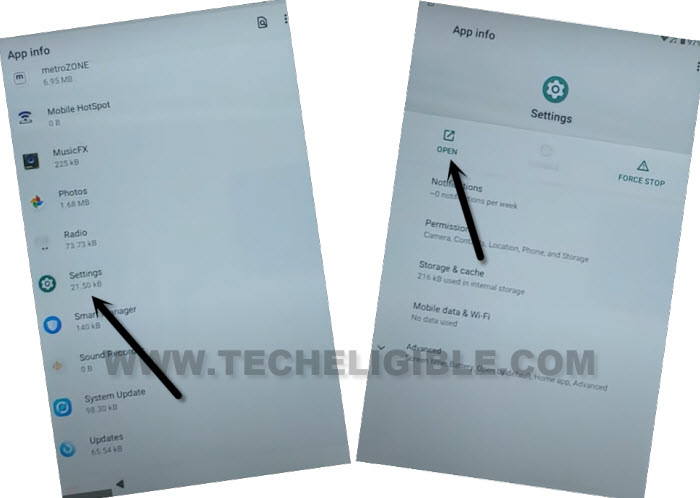 Open FRP Tools Page to Set new Pattern:
-Once you reached inside settings, just find and tap on "Security".
-Hit over > Screen Pinning > Turn on.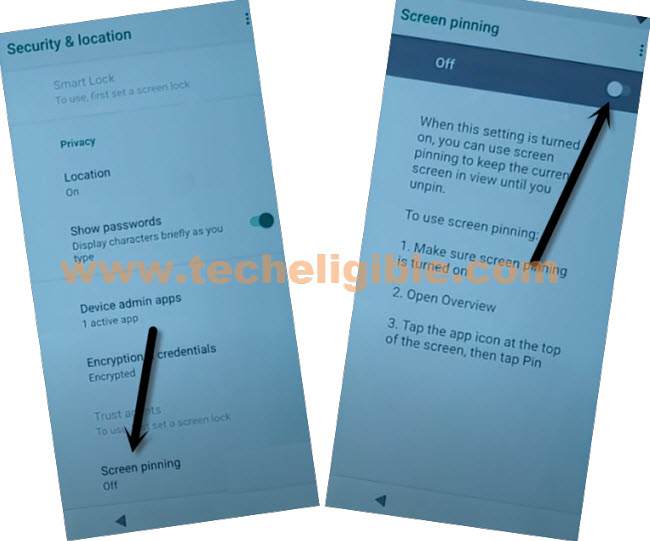 -Turn also "Lock Device When unpinning", and then hit on "Pattern", tap to "Yes".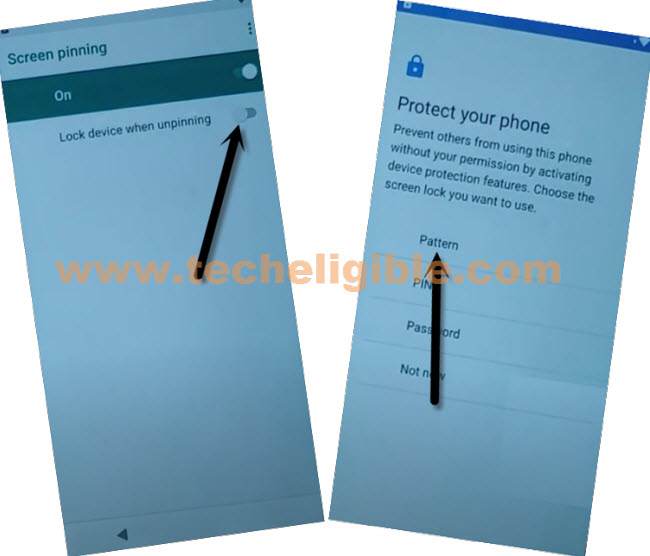 -Set your new pattern lock from here to Bypass FRP Hiking A22.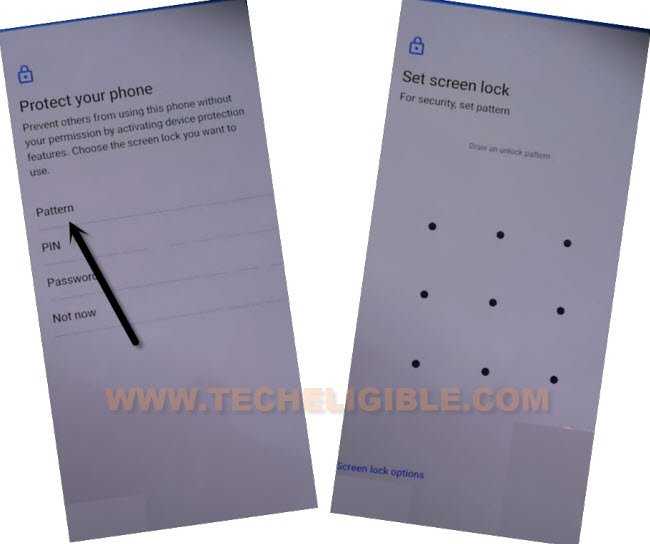 -You will be redirected to the (Lock Screen), just select last option "Don't Show notifications at all", after that, hit on "Done" option.
-Just to make sure, that our recently setup pattern lock has been added successfully or not, you just have to "Press power" key once to turn off screen only, after that, press and release "Power" button again to wake up the scree, and there you will be asked to draw your recently pattern lock, that means the pattern has been added successfully.
-Go all the way back to (Connect to WiFi) Screen, from there, tap to your connected WiFi SSID name, and there you will see a (Checking for update) screen.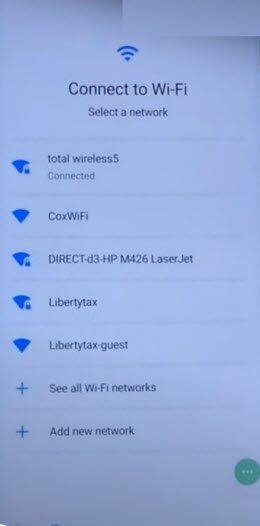 -Once that checking process is done, just tap to "Don't Copy".
-Verify your pattern lock there.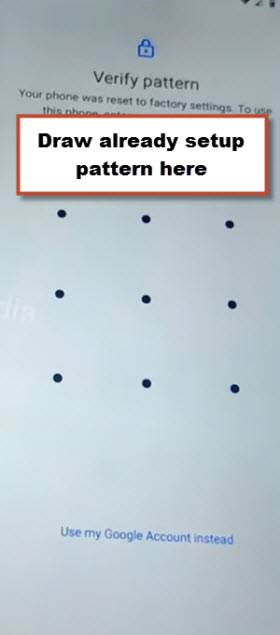 -You may also see a (Google Sign in) screen, but now, you can easily skip this screen by tapping over > Skip > Skip.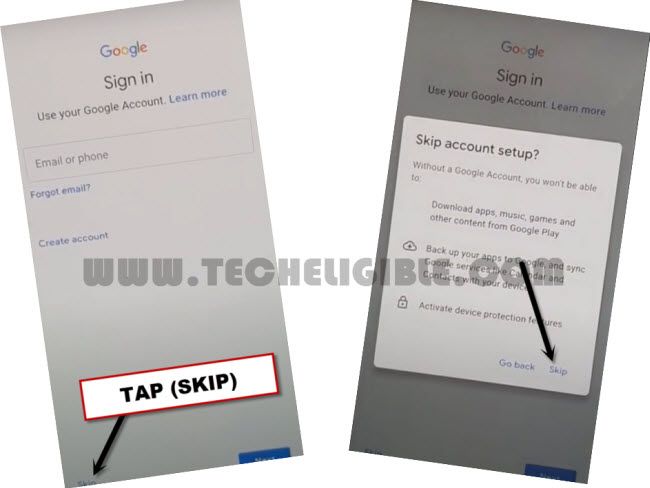 -Finish some other remaining steps on your own, and you don't need any extra help here, because the FRP has been removed completely from this device without any PC and paid tool, thanks for visiting us.