How to Setup SIM PIN Lock Code in Any SIM Card
(Last Updated On: June 9, 2023)
If you have a SIM card, and you can Setup SIM PIN Lock in that card, then, you can do this using your any android device, this is very good feature for SIM privacy, in many devices, we do required Pin locked SIM card to bypass frp, so this is the perfect method for you, if you don't know, how you can safely setup 4 digits PIN code by applying below easy steps.
Let's Start to Setup SIM PIN Lock Code:
-Turn on Device and insert SIM card.
-Go to android device settings.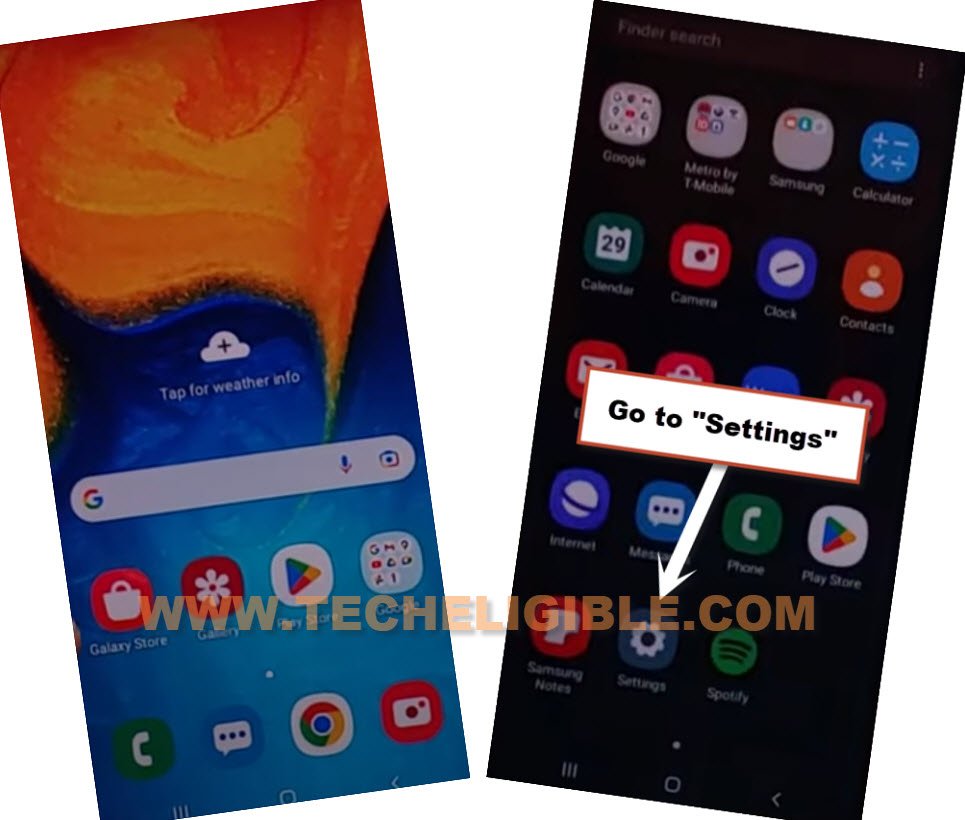 -Tap to > Biometrics and Security > Other Security Settings.
Note: If you don't see same options as mentioned above, don't worry, options may vary as per device brand, you just have to reach inside your device security tab, there, you will be able to find option to setup PIN lock code.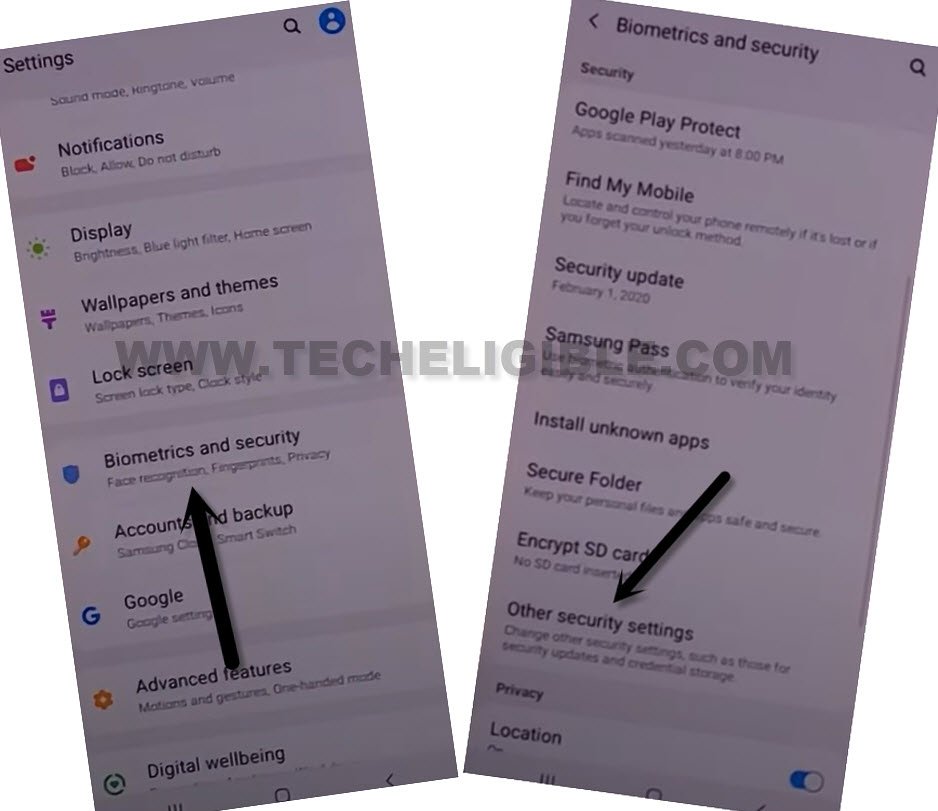 -Now hit on "Setup SIM Card Lock", and turn on an option "Lock SIM Card".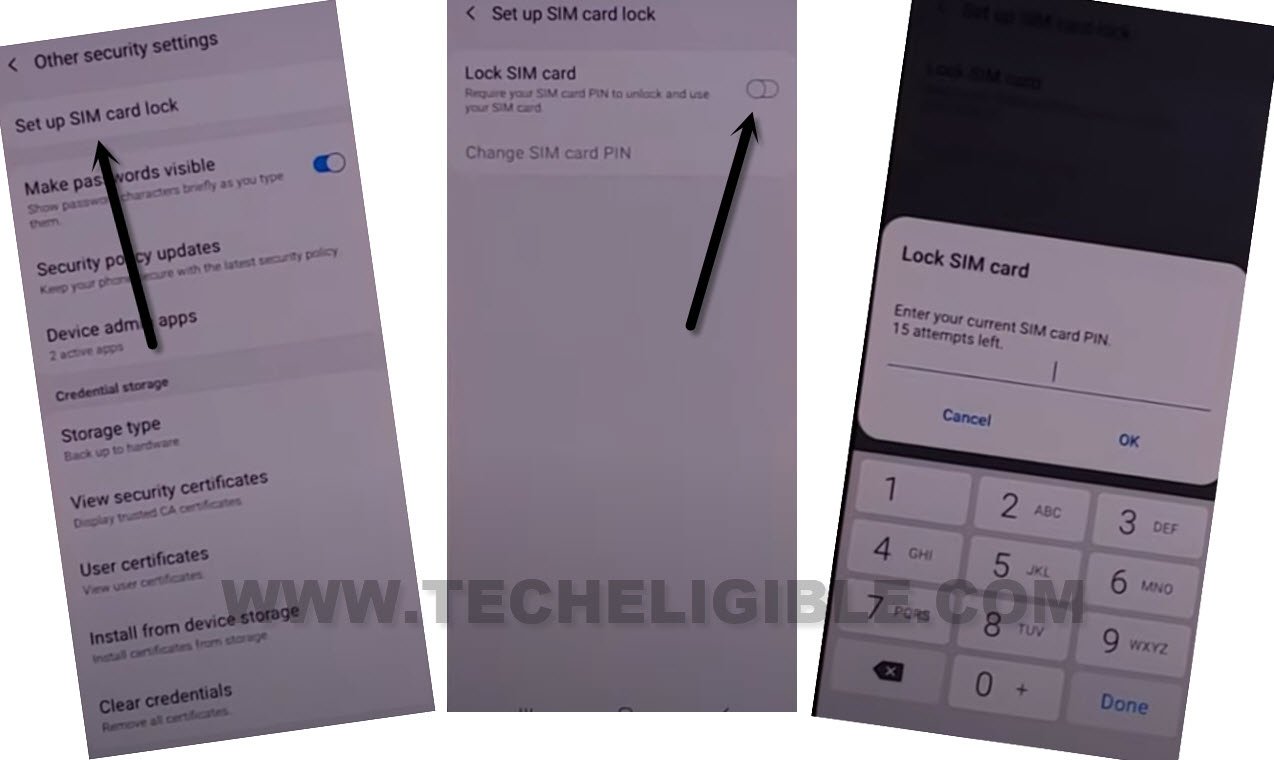 -You will be asked to enter SIM PIN first before setup new SIM lock, your default SIM pin is printed on your SIM Card jack or holder same as shown in below image, in case, if you don't have lost your SIM card, so in most of the cases, the default SIM PIN is (0000 or 1234), you can try these both.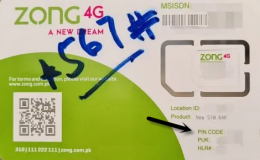 -Your SIM won't be blocked at first 2-3 attempts, you have almost 15-3 attempts, otherwise, just make a call to your SIM call center and ask for the SIM PIN.
-Enter your old SIM PIN there, after that, enter your new 4 digits SIM pin to successfully Setup SIM PIN Lock, thanks for visiting us.