How to Unlock Frp Lenovo TAB 2 A10-30, and bypass Google Verification
(Last Updated On: August 17, 2021)
Bypassing and Unlock FRP Lenovo TAB 2 by installing 2 free frp apps, we will add new google account in this device, so before starting this process, you should create your new Gmail Account to login in this device for removing frp easily.
Note: This method is only for device owner and for educational purpose only.
Let's Begin to Unlock Frp Lenovo TAB 2:

On lenovo Tab screen, you will be seeing that google is asking you to put your "Gmail Account" to verify your account, if you have forgotten your gmail account, so don't worry, you just have to:
-Tap on "Email or Phone" as shown in below image
-Now Long press on "@" sign, after that, one pop up will appear, from there select "Google Keyboard Settings".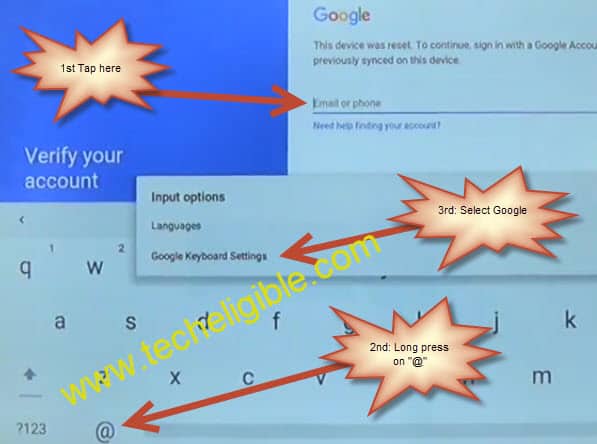 -Now from there, tap on ":" 3 dots from "Top right side of you screen", and then select "Help & Feedbacks" from there to Unlock FRP Lenovo TAB 2.

-From "HELP" screen, tap on "Check & Update your android version"
-Now "Long Press" on "Updates", and after on "TOP RIGHT Side corner", you will get some options, one of them will be "WEB SEARCH", just tap on that.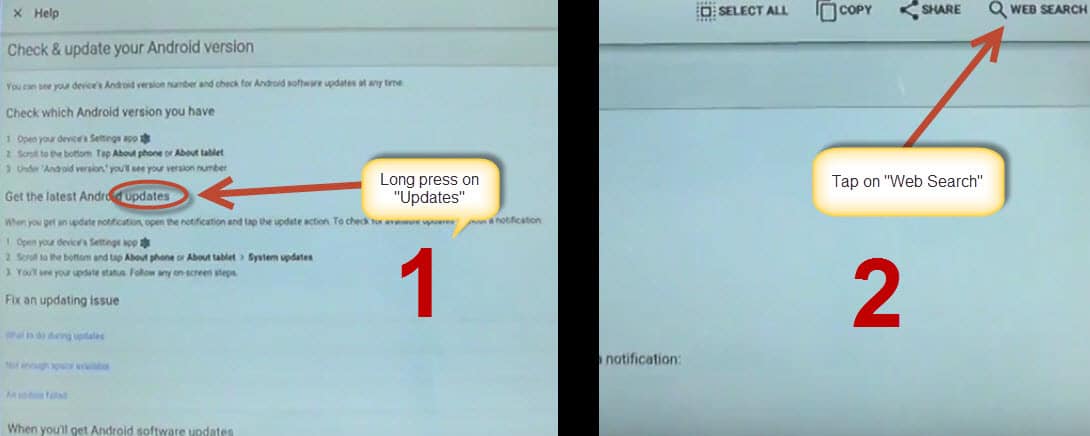 -After that google web search bar will be opened on your Lenovo Tab.
-From there type "Chrome", and on bottom you will see "CHROME ICON", select that one, to open "GOOGLE CHROME" > Accept & Continue > No Thanks. these some options you have to select, when you get into google chrome.
Download Quick Shortcut Maker:
-In google chrome type there "bypass FRP Lock galaxy A9 Techeligible", tap the link exact as shown in below image, after opening that link, from there, go to down of the page and search there "Quick Shortcut Maker DOWNLOAD', and just tap on that, it will redirect you to new window, from there tap on "TOP RIGHT SIDE CORNER" to start downloading.
-Once downloading finish, tap on "<", back button from LENOVO TAP 2, till you reach at the same option where "Update" was written on search bar, just delete that "Update" text, and type there "DOWNLOADS", and on the bottom, you will get "DOWNLOAD" app, and hit on that, after that you will be able to see your "Quick Shortcut Maker downloaded file", just tap on that to "Install" into your tab.
Help: If you get "Block" pop up, so simply tap on "Settings", from that pop-up, and then, enable from there "Unknown sources".
Then tap on "<" back, after that tap on "Quick shortcut maker" to reinstall, once installation finish, you will get there two more options, like 1 is done, and 2nd one is open, so just tab to "OPEN".

Add New Gmail ID to Unlock Frp Lenovo TAB 2:
TAP to open, and then from there type in search box "Google Account Manager", after that tap to that google account manager to extend, there you will see list of many "Google Accounts Manager", simply choose the one which with "TYPE EMAIL AND PASSWORD", tap on that google account manager, then from there tap on "TRY",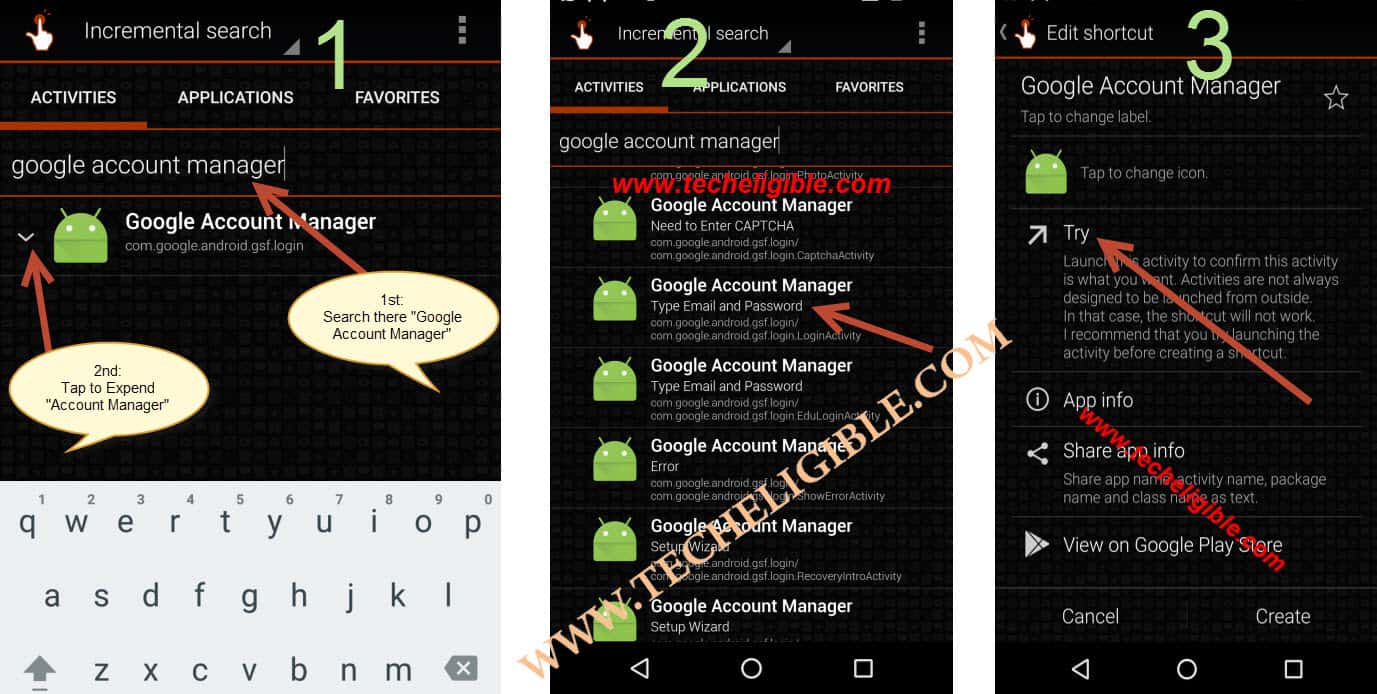 and then you will be asked to "Retype Password", on that screen, see on the "TOP RIGHT CORNER" of your screen, there will be 3 dots, like this ":", tap on those 3 dots, and then tap to "Browser Sign-in".
Note: If "3dots" are missing, then Click Here to get back 3 dots.
After that, you will redirected to "Google Chrome" browser to sign in your gmail account, give any "Activated GMAIL ACCOUNT" there, and you are done.
Restart your LENOVO TAB to accomplish  Unlock FRP Lenovo TAB 2, and after that you will be able to access all options of LENOVO TAB 2 easily.