Download NCK Dongle AndroidMTK 2.5.6.2 With Loader, How to Use It
You can easily Download NCK Dongle from below in just single click, this is NCK Dongle tool is very helpful in resolving bulk of issues from android devices including flashing device, Repair IMEI, Unlock SIM Network, and Reset FRP of all MTK Android devices, you only have to download this tool and follow rest instruction from the tool to solve your issues. Follow below step to Download NCK Dongle and Install it.
Download NCK Dongle:
-Click below link to Download NCK Dongle with loader.
⇒ NCK Dongle 2.5.6.2 [DOWNLOAD]
Password: techeligible.com
-Turn off your active antivirus to avoid any interruption while installing NCK Dongle.
-After that extract the downloaded tool from winrar archive.
-Now go to extracted folder.
-Right click on "Nck Mtk Dongle 2.5.6.2…" and run as administrator.
-Perfect now you are done to Download NCK Dongle and installed it successfully.
Note: To Download More Unlock Tools with loader, You can click here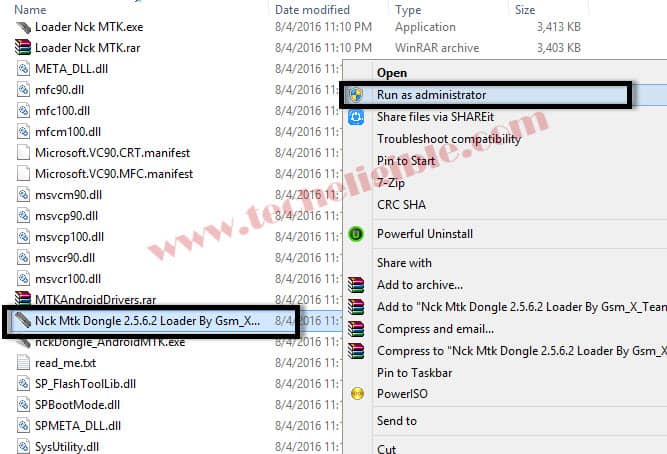 How to Use NCK Dongle Tool:
-First of all you have your device model in NCK Software
-Go to "MAIN", and then, in phone settings, select your "Mobile Brand + Model No".
Note: You can also search your device by CPU, select only "0-BY CPU" option, and then select your CPU from the field.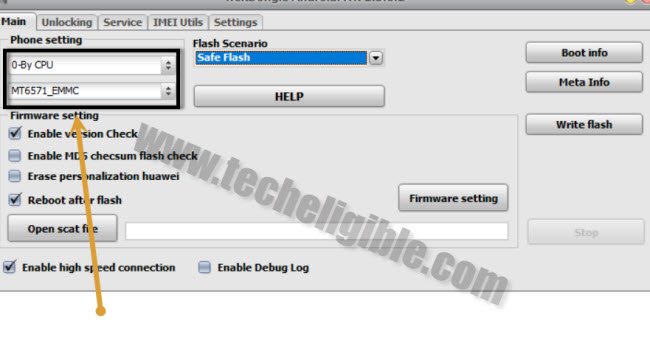 -After that click on "BOOT INFO" button from right corner of the NCK Tool.
-Then you will see some instructions to follow.
-Just follow instructions and your device will be detected by NCK Dongle Tool
-To repair unlock SIM network, go to "UNLOCK "tab, and to Repair IMEI, go to "IMEU Utils", and to Bypass FRP Lock, go to "Services".