How to Bypass FRP Motorola Droid Turbo Android 6 Without PC
(Last Updated On: December 30, 2020)
Bypass FRP Motorola Droid Turbo through installing a simple frp app, we will be able to add and perform soft reset process in our device with the apex launcher app, once we did that, that means we have removed our forgotten Gmail ID, and we will not asked to enter previously synched Gmail Account.
Warning: Do not try this frp method on a stolen phone, this is serious crime, if you are trying to bypass frp on a stolen phone, you may also be jailed.
You can add and remove frp protection easily from your own device if you know your device previously synced Gmail Account, but if you have forgotten your Gmail ID and also you have performed a Hard Reset process on your phone, then you will not be able to access in your phone until you follow this below frp method to Bypass FRP Moto Droid Turbo.
No doubt, this factory reset protection (FRP) is for our Motorola device security, and this feature prevent our device Moto Droid Turbo from data leaking and from accessing to personal data to our device, but in some cases we forget our own Gmail account as being real owner o the phone, so in this case we will go for the method of Bypass Google FRP Motorola.
How to Bypass FRP Motorola Droid Turbo:
-Connect Phone with a working WiFi, and you will be asked to (Verify Your Account), just ignore that, and tap on "Back Arrow" to get back to the (Select a Wifi Network) screen.
-There, you will have a list of some available WiFi network names, just hit on any network name, and type in password field any random text such as "Techeligible", and then long tap on your typed text, after that, hit on > 3 dots > Assist.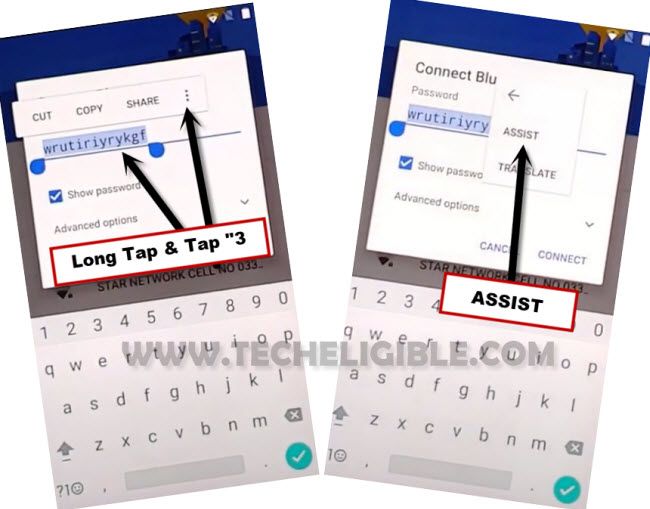 -Hit on "No Thanks", and then open chrome browser by following below image.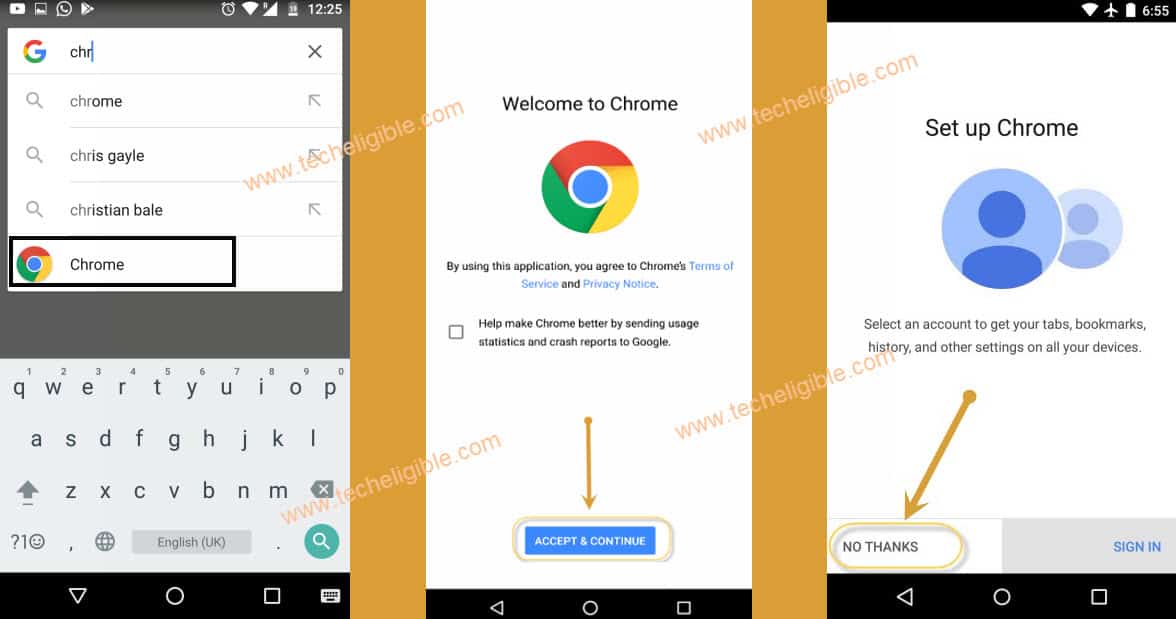 Download FRP APPs:
-Search and access to our frp tools pages by typing "Download FRP Tools" keyword in the search box, and hit on 1st searched result.
-Download from there "Apex Launcher 3.1.0", once downloading finish, you will see "OPEN" popup message bottom of the screen, just hit on that "OPEN" option.
-Tap on downloaded > Apex Launcher > Settings > Allow a "Unknown Sources" option from there.
-Go back, and again tap on > Apex Launcher > Install > Open.
-You will be redirected to your phone successfully, but still you will have to bypass frp Motorola Droid Turbo.
-Open "Chrome Browser" again, and you will have same frp tools page there.
-Download from there 1 more app "Test DPC 2.0.6"
-Once downloading finish, and tap on "OPEN" from popup window which will appear right after downfolding process done.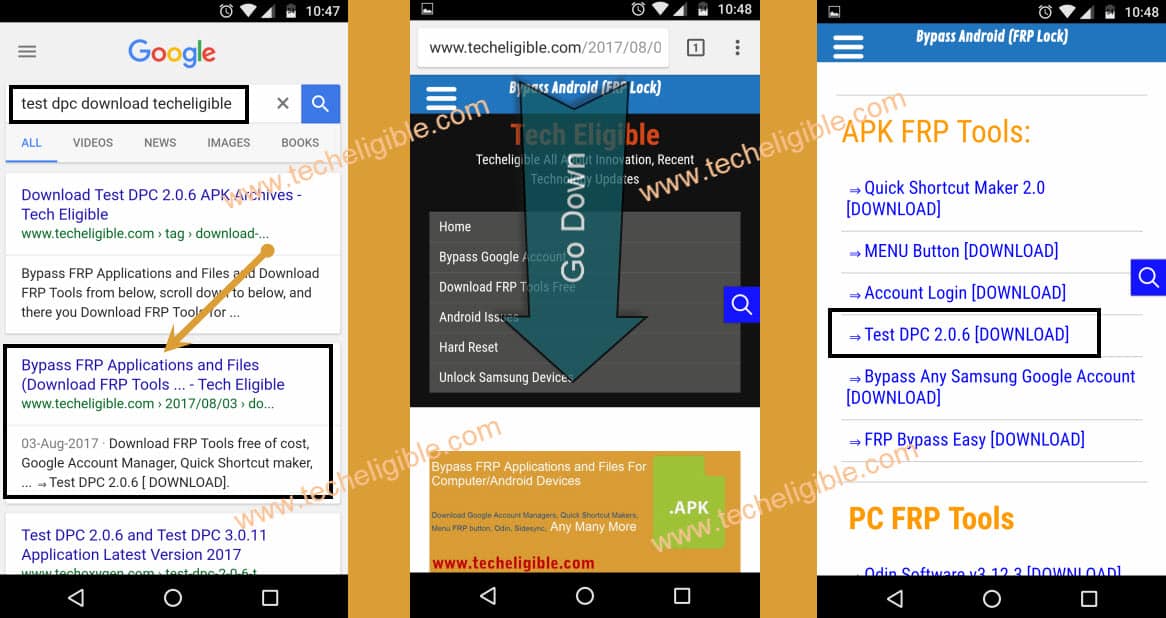 -Now tap to > Test DPC > Install > Open.
Encrypt Moto Droid Turbo Device:
-Select "Set up device owner", and then tap on > SET UP > ENCRYPT > ENCRYPT PHONE > ENCRYPT PHONE.
Note: Do make sure your Motorola Droid Turbo has 90% battery charged and it is connected with charger, otherwise you won't be able to hit on "ENCYPT PHONE" button.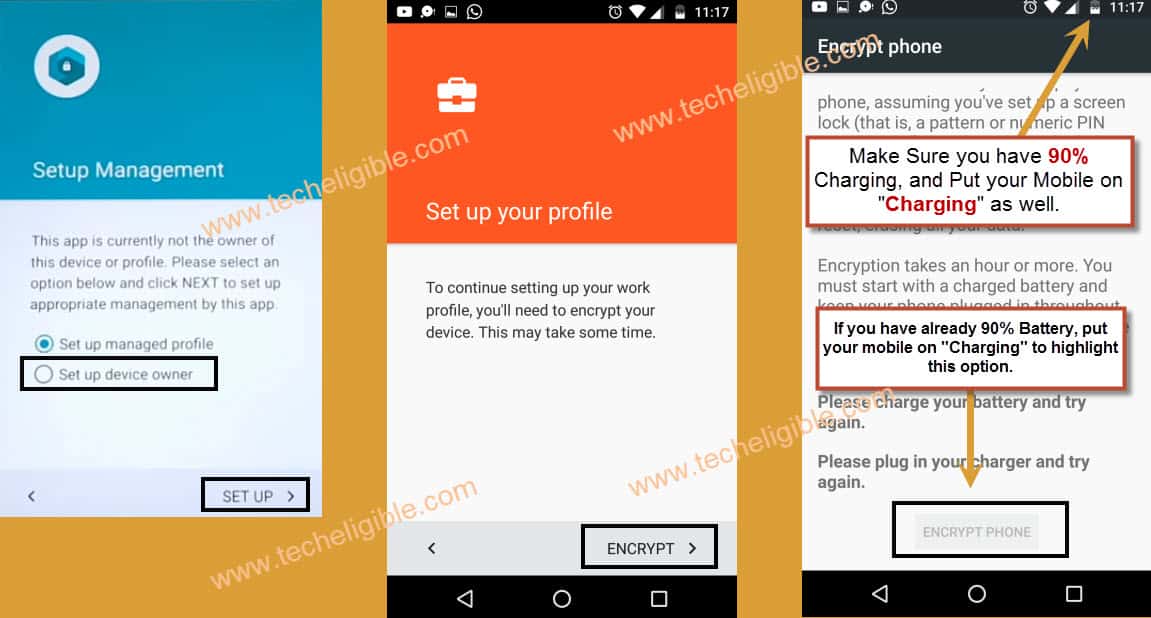 -Your device will be restarted and it will show you encrypting… in process screen, so just wait until this process done.
-Hit on "SET UP PHONE", and then long press "Power Button" to restart your phone.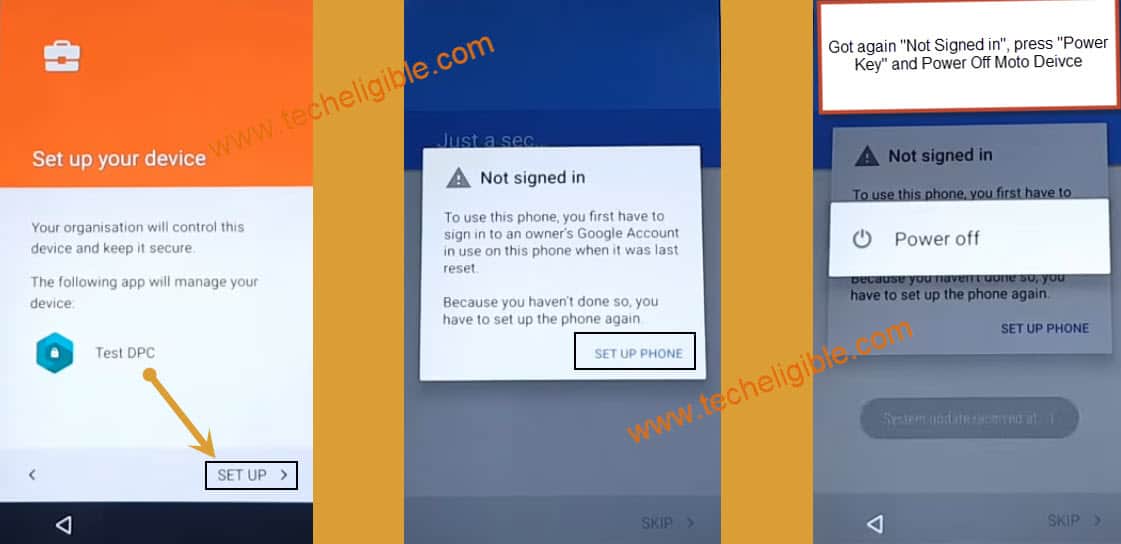 -Tap to > SKIP > Next > Finish, congrats, you have accessed in your phone without having any verify your google account screen, now we are going to enable a (Developer Option), and then we will do soft reset our phone for completely bypass frp Motorola Droid Turbo Android 6.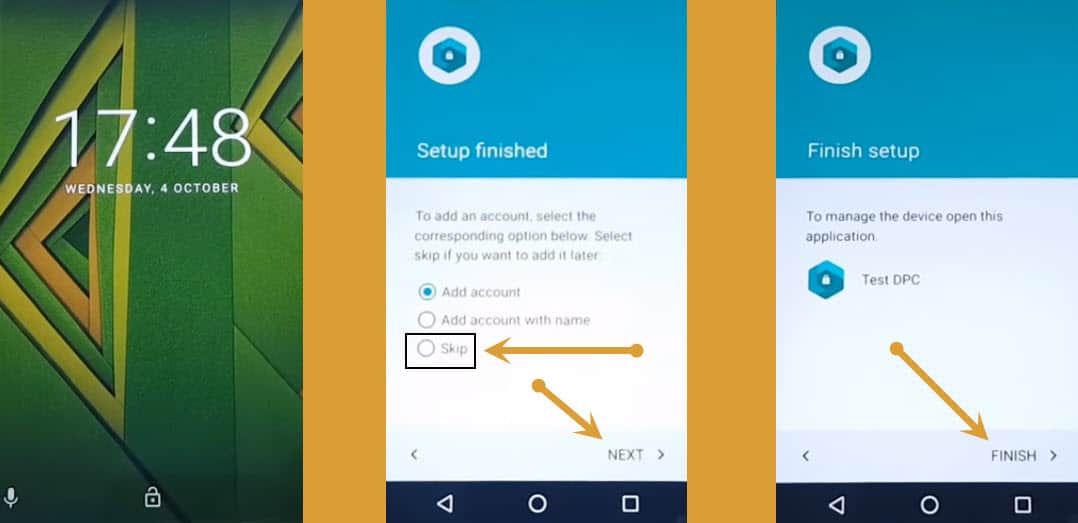 Enable Developer Options:
-Go to Moto device > Settings > About Phone", now tap 5-6 times on "Build Number" until you get pop up of "You are now a Developer".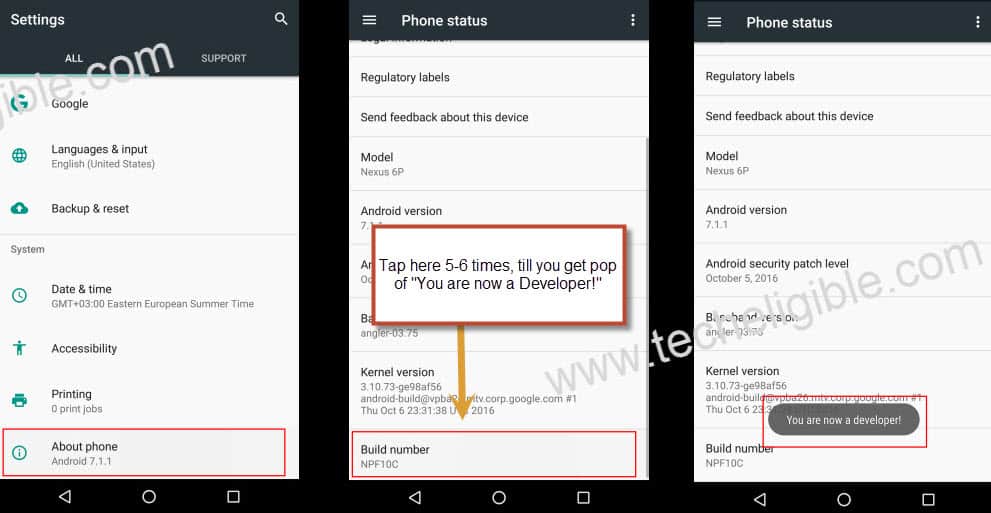 -Now tap on "Back key", then tap on "Developer Options", and enable "OEM unlocking".
-Tap on "Back Key" to go back to "Settings".
Soft Reset Moto Phone:
-Tap on "Backup & Reset", then "Factory Data Reset", after that "Reset Phone", then "ERASE EVERYTHING".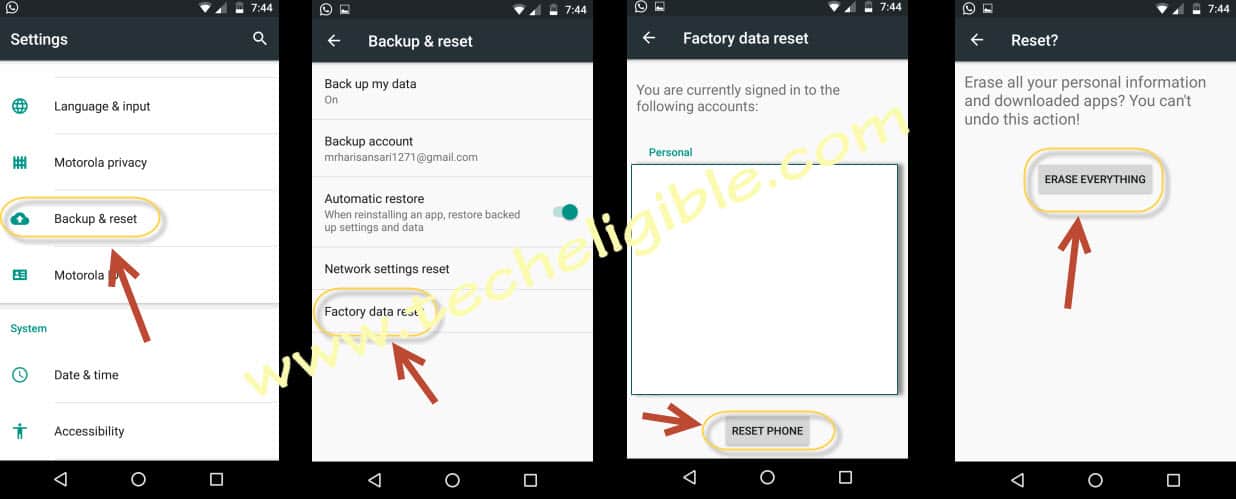 Complete Initial Setup:
-Select your desire "Language", tap on > Start > Skip > Skip Anyway >  wait for several minutes > Skip > Skip Anyway > Accept & Continue > Next > Tap on "Not Now", then  > Next > now remove check from "Protect this device", then tap on > Skip > Skip Anyway > now "Swipe Up" from google services, then tap on > Next.
Thanks for visiting us, if you have question relevant to this method, of you have other moto device, so you can ask us for the frp solution below of this post, we will try to reach you ASAP.
Bypass FRP All Motorla Android 7, 8 without PC