Backup Quick Shortcut Maker in Samsung Account to Bypass FRP
(Last Updated On: March 29, 2021)
This is the latest method of 2021 to Backup Quick Shortcut Maker in Samsung Account, and this will help us to bypass frp in any Samsung Phone, only we have to create our Samsung Account, which is free and can easily be created from Samsung website, and after that, we will use any other Samsung Android phone, where we will sign in with our Samsung Account and will backup quick shortcut maker app.
Required Tools:
1/ Any other Samsung Phone. (Non FRP Locked).
2/ WiFi connection.
3/ Samsung Account. (Create this account in free from Samsung Website).
Let's Backup Quick Shortcut Maker With Samsung Account:
-Connect WiFi in your Samsung device.
-Sign in with Samsung Account, for that you will have to go to > Accounts and Backup > Accounts > Add Account.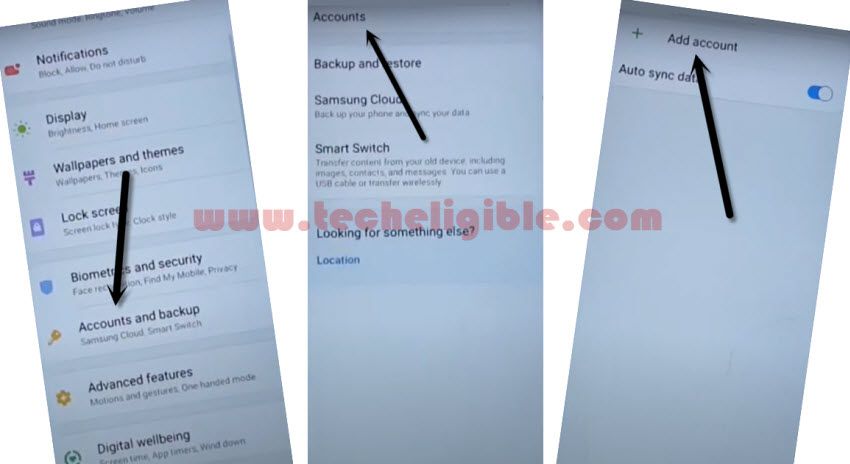 -Select "Samsung Account", and sign in there with your Samsung Account easily, now we can Backup Quick Shortcut Maker.
-Open "Chrome Browser", and search there "Download Quick Shortcut Maker Techeligible".
-Go to 1st searched result, and download from there "Quick Shortcut Maker 2.4.0".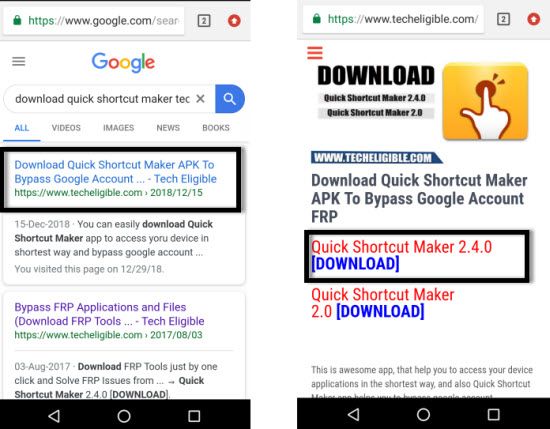 -Once downloading process finish, go to top of the page, and tap on "3 dots" from top right corner, and then hit on "Downloads" to access download folder, there you will have your downloaded app.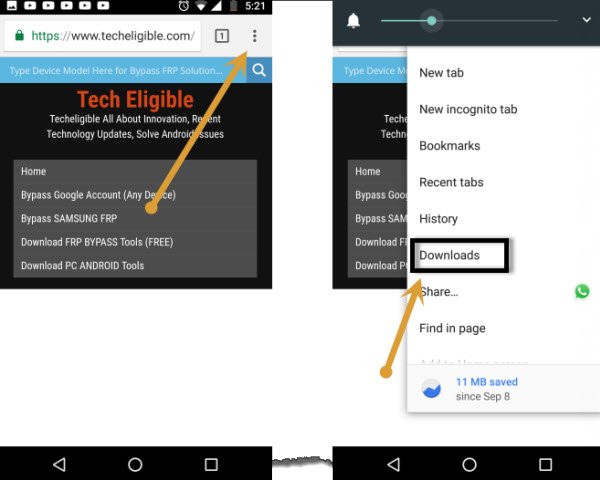 -Tap on "Quick Shortcut Maker" app, if you see popup window appears, just hit on "Settings", and enable "Allow from this source" option.
-Now go back, and hit on > Install > Done.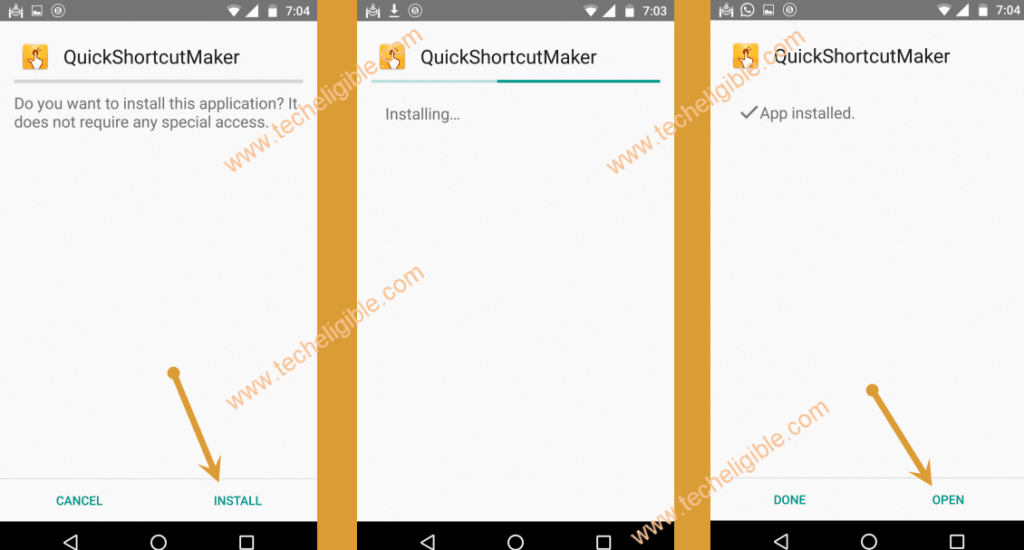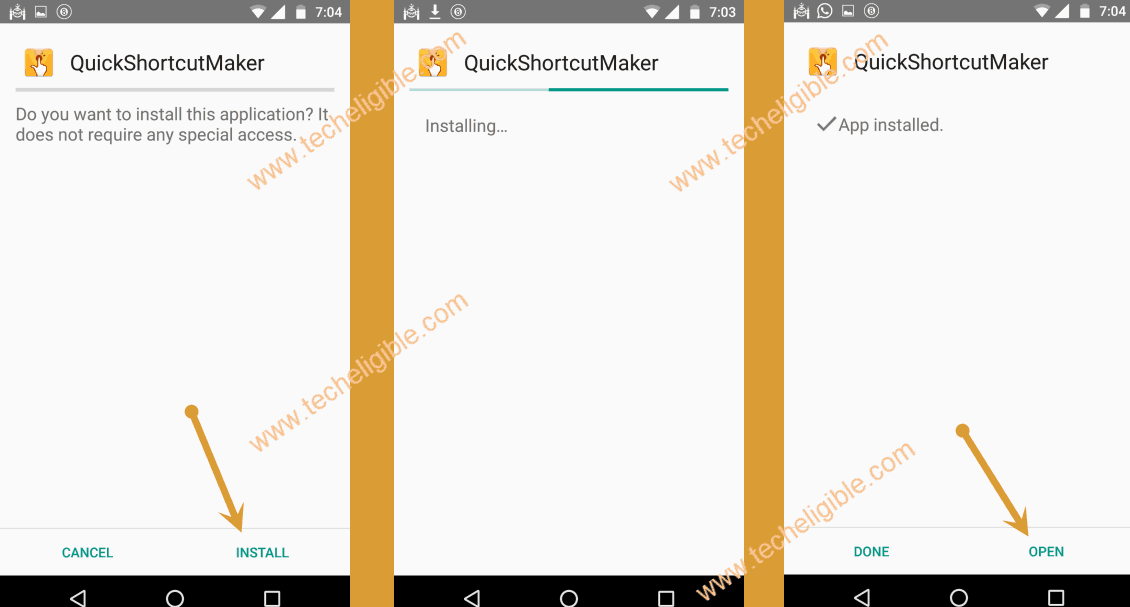 Backup Data:
-Go back to > Settings > Accounts and Backup > Backup and Restore > Back Up Data > Update > Backup and Restore > Backup Data.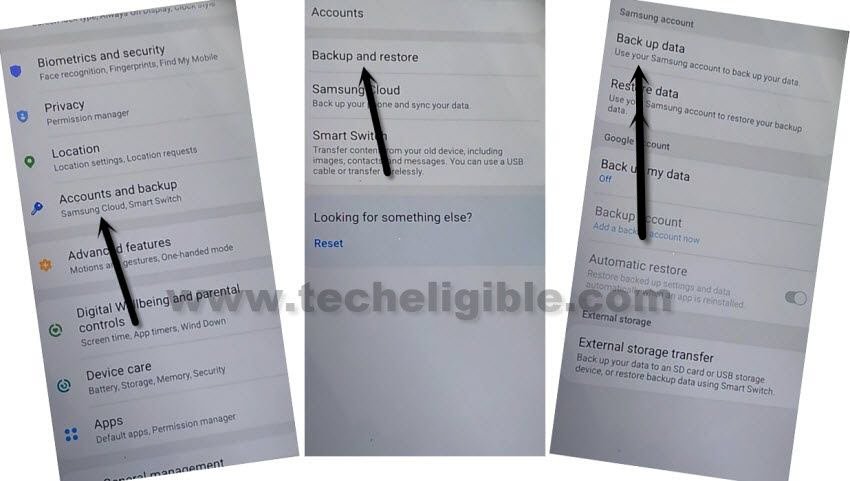 -Un-select all listed applications, and then select only "Apps", and then hit on "Backup" option, this will start backup quick shortcut maker in your Samsung Account.
-Once the backing up app process finish, now you can use this Samsung Account in Samsung device to bypass frp.