Remove FRP VIVO Y31 Bypass Google Account Android 11 (New Method)
(Last Updated On: August 13, 2021)
There are lots of frp methods, but they are not working on latest security vivo devices, with this method, you can Remove FRP VIVO Y31 Android 11 without PC, APPs, and any other paid tool, just have WiFi connection in your device to follow this complete process to get your VIVO Y31 smartphone.
FRP feature  is for device security, and this feature prevent the device from data leaking and from accessing to the personal data, but in some cases we forget our own Gmail account or unintentionally, we just hard reset device without knowing that, with which Gmail account this device is signed in, so in this scenario, we will go for the method of  Remove FRP VIVO Y31 [Android 11] without PC and Apps.
Warning: Do not try this frp method on a stolen phone, this is a serious crime, if you are trying to bypass frp on a stolen phone, you may also be jailed, this process is for device owner and for educational purpose only.
Let's Start to Remove FRP VIVO Y31:
1. Switch on device & connect wifi network in Y31, afterwards, get back to "Connect to Network" screen.
2. Hit "SKIP" same as shown in below image.
3. There you will have google services screen, just tap to > MORE > MORE > Accept.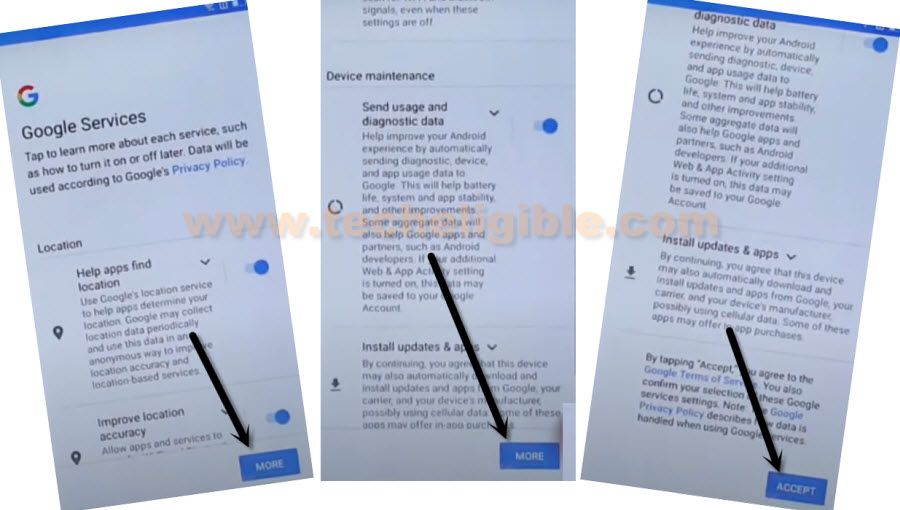 4. (DATE & TIME) screen, just Go to > NEXT > SKIP > NEXT > SKIP.
5. Tap on "VIVO Privacy Policy", and then long tap at any text, afterwards, tap to "Share", and open "Notes". (See below image).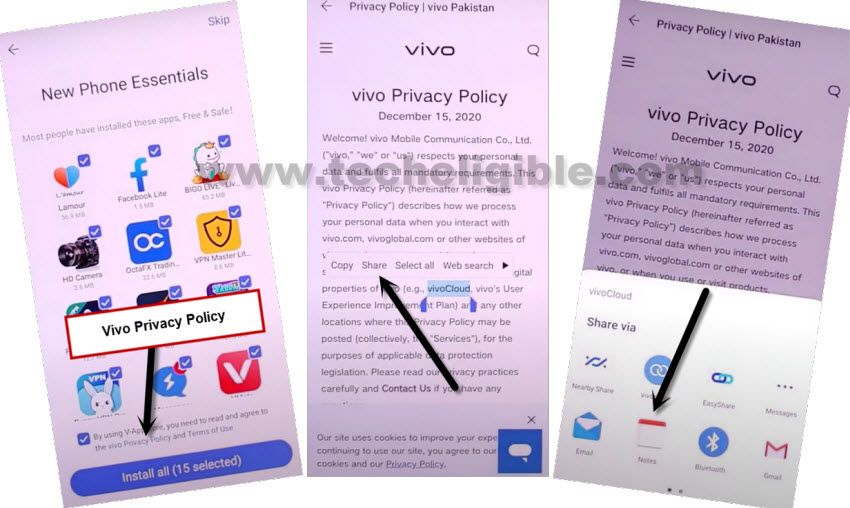 6. You will type there url "www.google.com", press and hold on your typed url, afterwards, tap on "Web Search".
7. check the option "i have read and agree…", and then tap to "AGREE".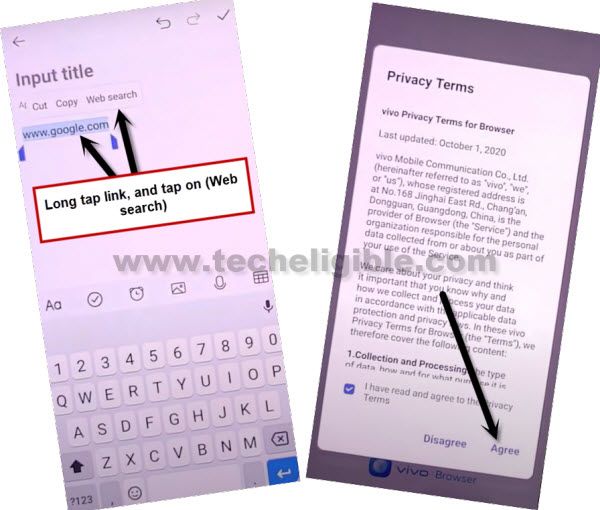 8. Tap to  > Menu icon > Search gear icon > Notifications Settings.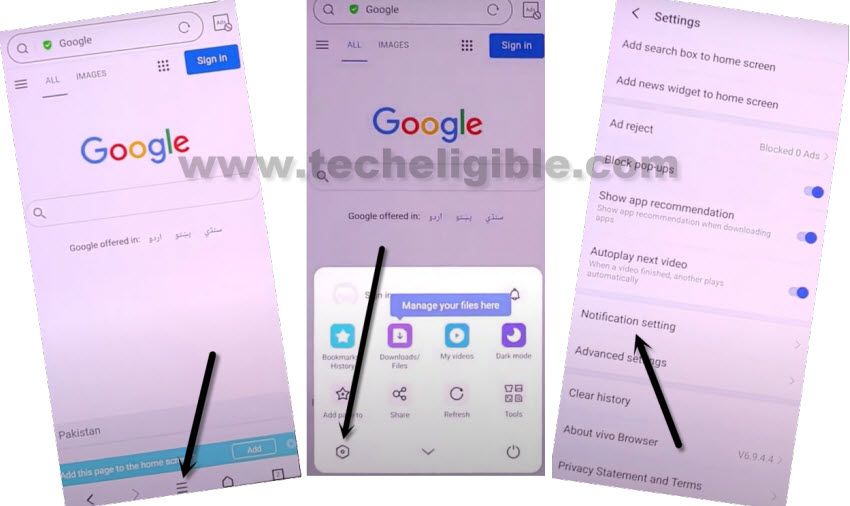 9. from the notification setting screen, just tap to > Download Complete Alert > Browser icon > Permission.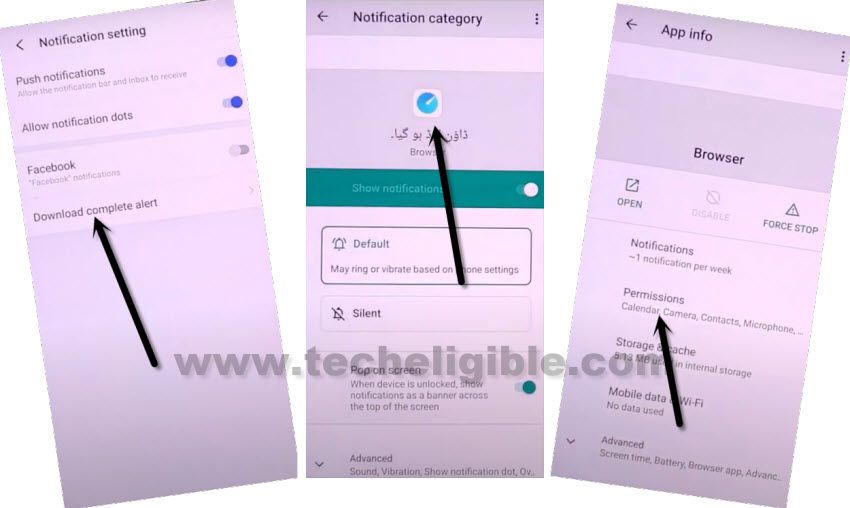 10. Hit on "Search icon" from top right corner to open device settings, from there, tap on "Shortcuts and Accessibility".
Enable Easy Touch Shortcut:
We are going to enable shortcuts in our device, and will add 1 app (V-Appstore) in shortcuts menu, for that follow below steps.
10. Now just tap on "Easy Touch", and turn on the disabled button to enable easy touch shortcut.
11. Afterwards, Go to > Customize MENU.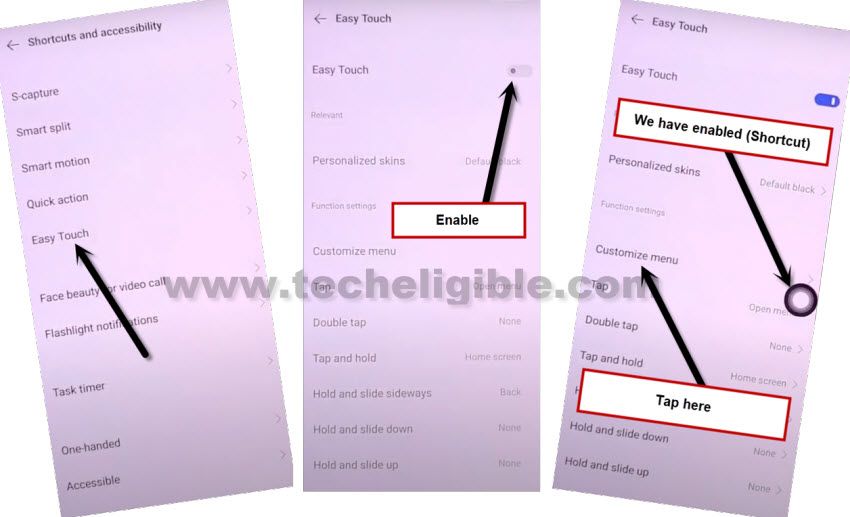 12. Hit on  "Click to Add" , and select "V-Appstore", and then hit on "DONE", after that "Go Back".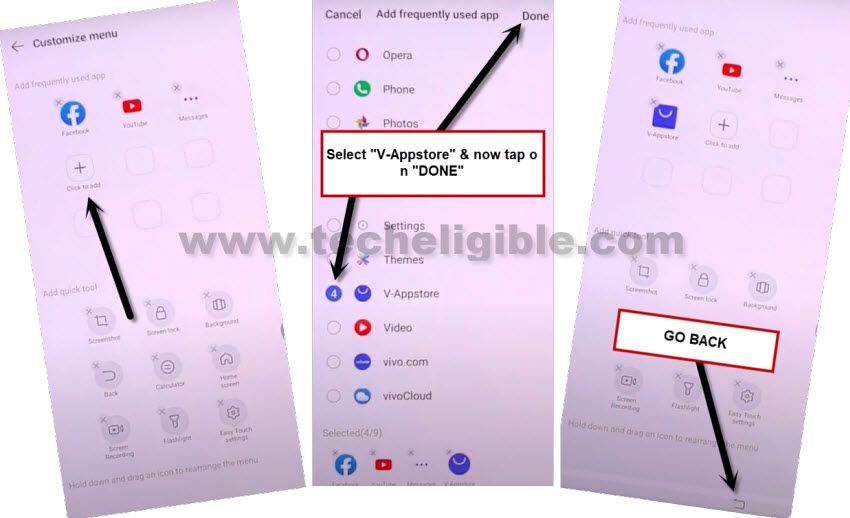 13. Tap on "Shortcuts" icon, and then swipe (Facebook, Youtube) icons to left side, and then tap on "V-Appstore" icon
Note: If you see "VIVO Privacy Policy" page, just go back, and again open "V-Appstore" from the shortcuts menu.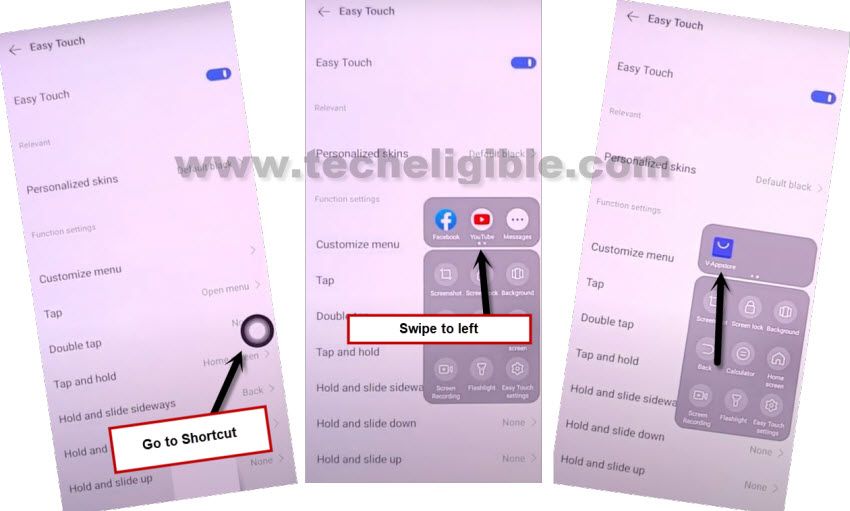 14. Tap on "ENTER".
15. Type in search box "Hidden Settings", and then tap to "Install".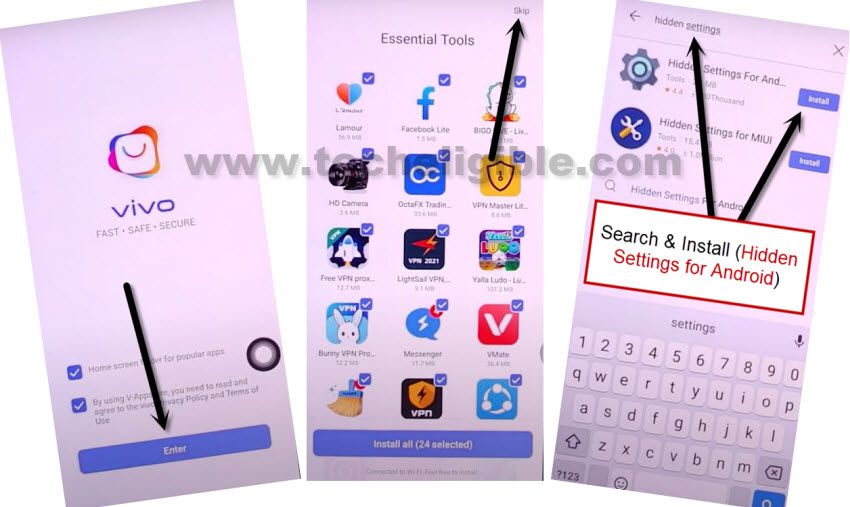 16. Tap on "OPEN", and then tap on "Search icon".
17. Type there in search box "vivosubsettings", and from the searched result, go to "Settings (vivosubsettings)".
8. Go to > Apps & Notifications > See All Apps > Google Play Services > Disable > Disable App.
Note: Make sure, your account is safe.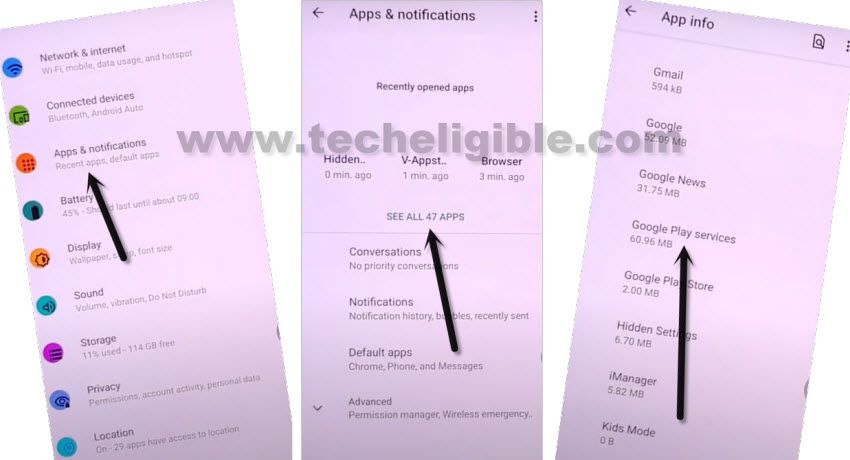 19. Go back to (WiFi Setup page) by tapping on back arrow several times, and tap on > SKIP > NEXT > SKIP > NEXT.
20. On (Import Data) screen, tap on > SKIP > SKIP > GO NOW.
Congrats, you are all done from Remove FRP VIVO Y31 Android 11 without PC and Application, now you can use this device easily, and you can add you new Gmail Account by into device settings, if you have any question relevant to this process, don't forget to comment here.
Read More:
Remove FRP VIVO Y20s (Android 10)