Remove FRP Galaxy Tab E SM-T378V (32 GB) Android 8
(Last Updated On: November 18, 2021)
Remove FRP Galaxy Tab E SM-T378V by using frp PC tool (Easy Samsung FRP Tools), we will use this tool only to access chrome browser, the process is very simple and easy to apply on this method, anyone can understand and apply this method without having any expertise, so what are you waiting for?, After accessing inside Tab, you can setup your new google account.
Note: This method is only for device owner and for educational purpose only.
Let's Start to Remove FRP Galaxy Tab E SM-T378V:
-Turn on Galaxy TAB, and connect WiFi.
-Go back to first "Welcome" startup screen.
-Connect TAB E with PC using any data cable.
-Install & Open "Easy Samsung FRP Tool" in your PC. [Download]
-Install also "Samsung USB Driver" in your PC [Download]
Note: You have to verify first that the device has been detected or not, for that, just go to your PC (Device Manager), there you will be able to see connected device.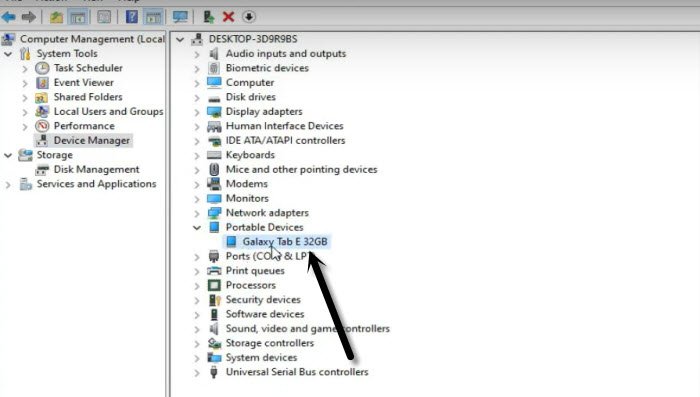 -Once the Galaxy TAB E is detected by computer, now go to (Easy Samsung FRP Tool), and click to "Bypass FRP" button from there.
-Tap to "OK" as well from popup window.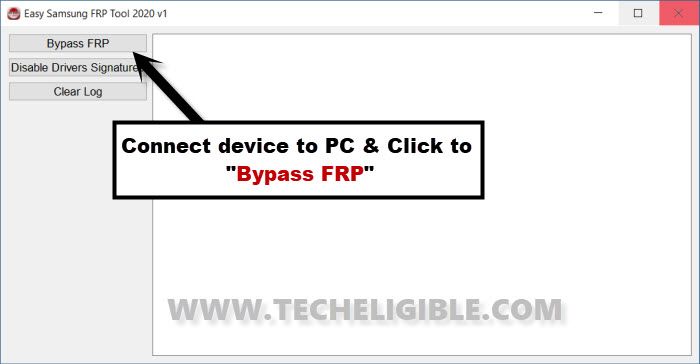 -Click on "View" from your Samsung device easy firmware popup window.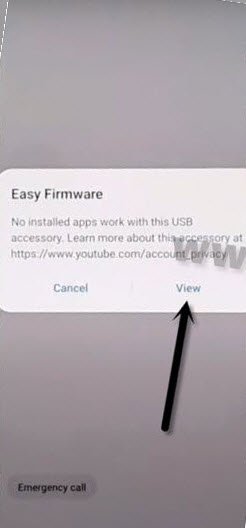 -Hit on > Accept & Continue > Next > No Thanks.
Let's Add New Security Pattern:
-We're going to setup new pattern to Remove FRP Galaxy Tab E SM-T378V.
-Search "Download Frp Tools" from top search box.
-Visit our website searched result from there.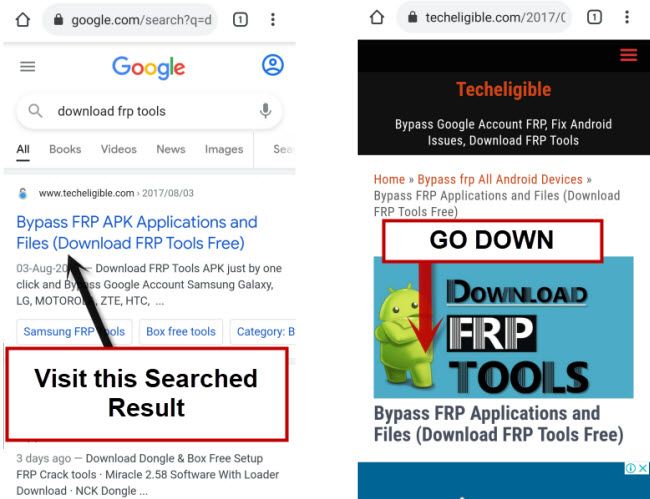 -Scroll down, and tap to "Set Pattern Lock" to be redirected to security setup screen.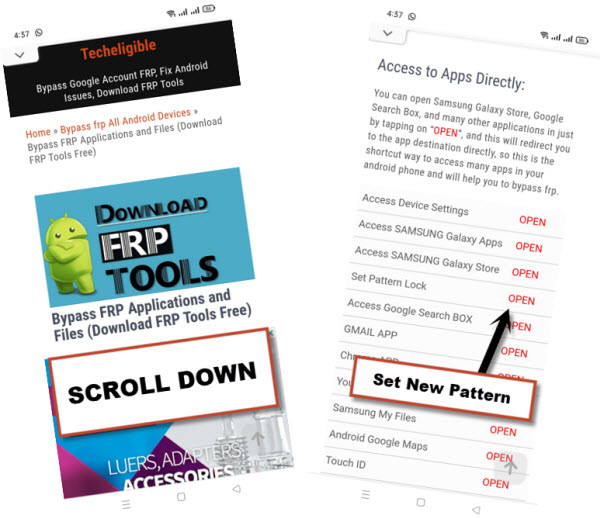 -Tap to > Pattern > Continue > Set up your new pattern lock.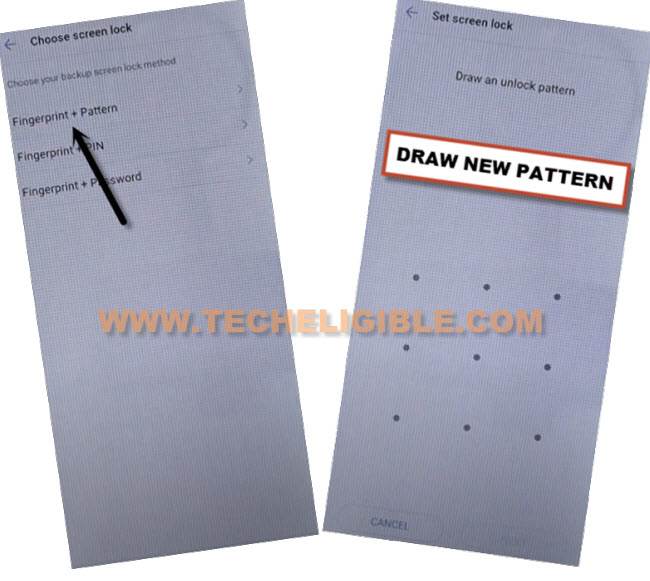 -Get back to first start up screen by tapping on back arrow multiple times, now finish your setup wizard.
-While completing the setup wizard, you will be asked to to verify pattern, just draw your already setup pattern lock there to bypass this screen.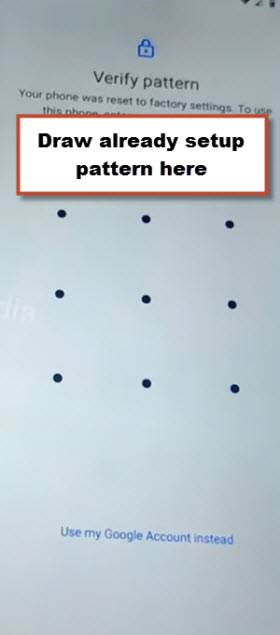 -You will also have (Sign-in) screen, there must be (SKIP) option bottom of the screen, because you have verified your pattern lock already, so just tap to > Skip > Skip.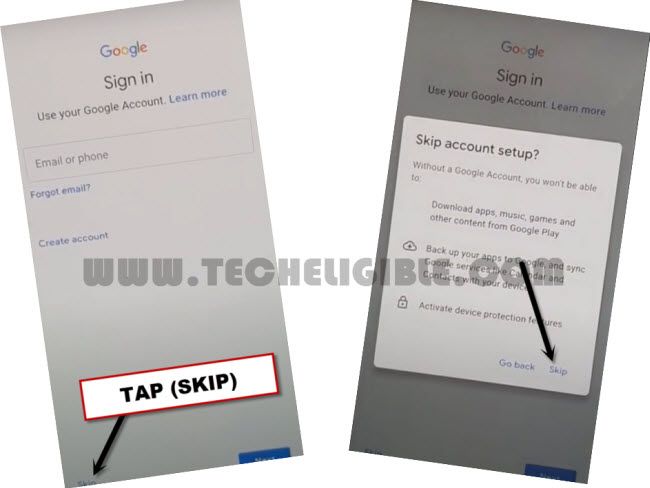 -Rest steps you can do on your own, after reaching inside device screen, don't forget to add your google account, Thank You.
Read More:
Bypass FRP Galaxy TAB E (T377W) [Android 7]