Remove FRP REALME 9 Pro 5G – Google Account Bypass Realme UI 3.0
(Last Updated On: May 3, 2023)
Remove FRP REALME 9 Pro 5G without using computer and frp applications, we will reach device settings with the help of enabling talkback option, after that, you can easily reset device complete settings, and then device will auto restart, after that the FRP lock will be removed completely. Follow steps from below carefully.
Warning: This Article is only for educational purpose, try this frp method only to bypass frp your Own Phone.
Let's Start to Remove FRP REALME 9 Pro 5G:
-Connect WiFi first, after that go back to first (Select Language) homescreen.
-Tap on "Human icon" from top right corner, and then turn on "Accessibility".
-Now from same screen, tap on "You can also turn on select to speak" to turn it on.
-Afterwards, you will be redirected to (Welcome to Talkback).
-Draw "L" shape on screen by swiping from right to left, and then swipe top. (See below image).
-Double tap on "While using the app".
-Double tap on "Use Voice Command" to Remove FRP REALME 9 Pro 5G.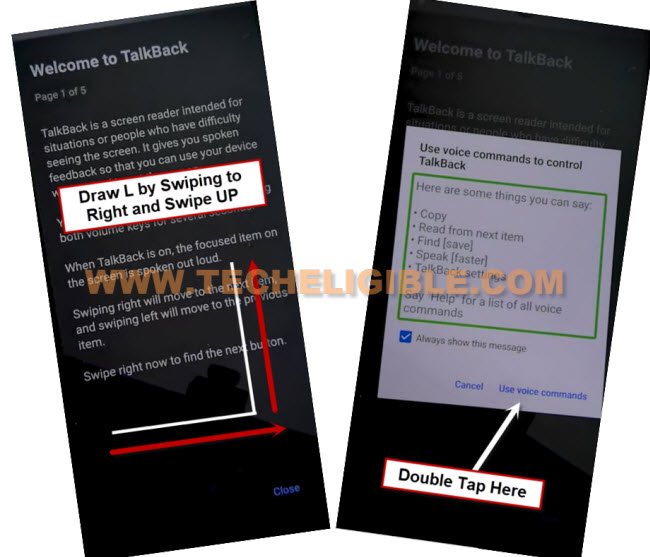 -Now speak loudly (Open Google Assistant), and wait the popup window will appear.
Note: If you do not receive a (Try Saying) popup window, then draw "L" letter shape again, and tap on "Use Voice Command".
-Now open youtube website just by speaking loudly (Open Youtube).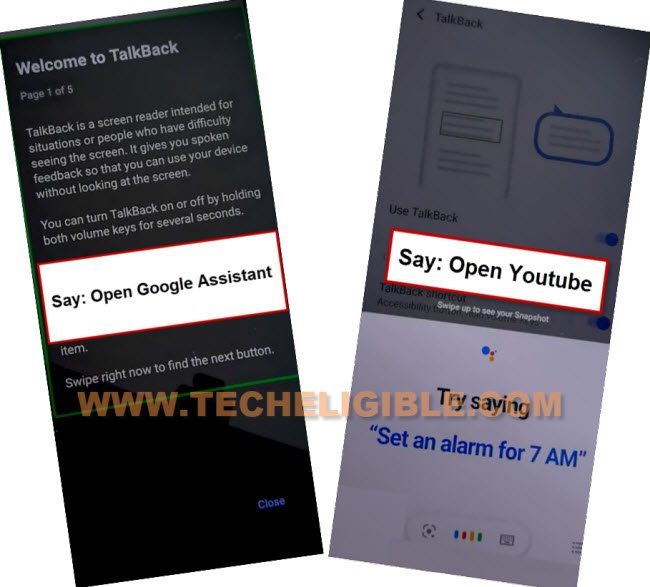 -Once you reach to (Youtube) website, just double tap on "Profile" icon from up-right, and double tap to "Settings" icon.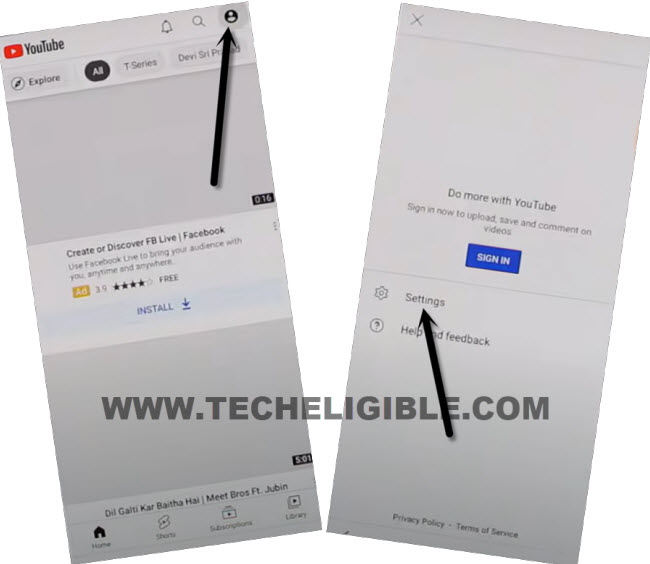 -Go to > About > Google Privacy Policy > Chrome > Always.
-From welcome to chrome homepage, double tap to > Accept & Continue > No Thanks.
Reset All Settings:
-Search in browser "Download FRP Tools".
-Go to our website searched result.
-Scroll down and double tap on "Access Device Settings".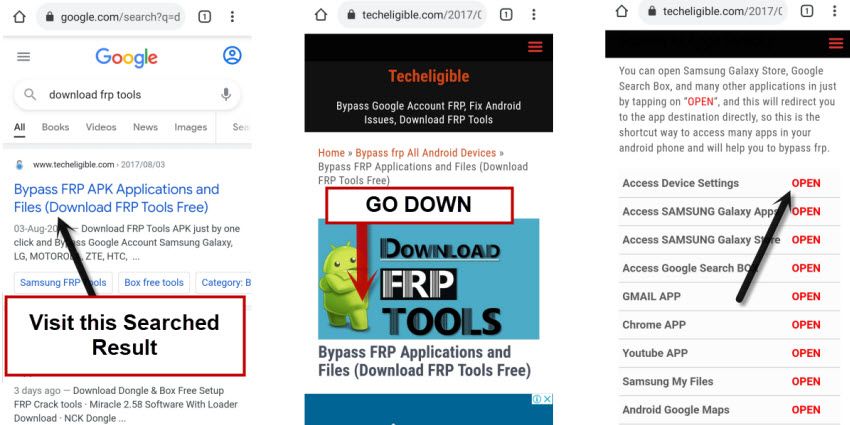 -Now double tap on > System Settings > Backup & Reset > Reset Phone.
-Now double hit on "Erase all data", and then again double tap 2-3 times on "Erase Data".
-Once the erasing data process completes, that means, you area all done from Remove FRP REALME 9 Pro 5G.
-Now just finish your setup wizard to reach device homescreen without facing any FRP locking issue.
Read More: