Bypass FRP BLU G50 Plus and G50 Android 10, Setup New Acc
(Last Updated On: September 24, 2022)
How you can easily Bypass FRP BLU G50 Plus and G50 (Android 10), all steps have been described in this method, you don't need to use any paid tool to get your device back with new working Gmail account, all we need to do is, just go to (Emergency Call) option, from there we will access device settings and create new pattern lock and, after that, we can easily perform factory data reset task to remove forgotten Google account.
Warning: Do not try this frp method on a stolen phone, this is a serious crime, if you are trying to bypass frp on a stolen phone, you may also be jailed, this process is for device owner and for educational purpose only.
Let's Start to Bypass FRP BLU G50 Plus & BLU G50:
-First of all, turn on device & Connect WiFi, because without WiFi connection, you can't perform this task.
-Go back to first "Hi there" screen, from there, tap to > Emergency Call > Double "Emergency information".
-Tap to "Pencil icon".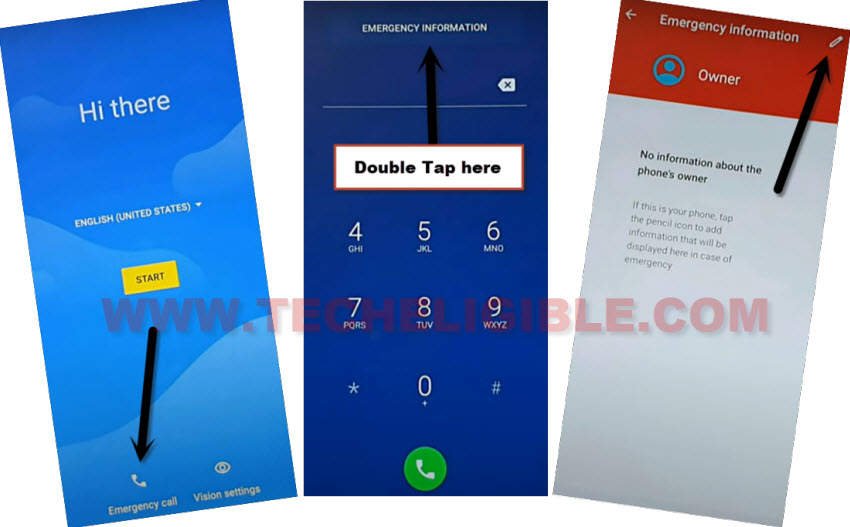 -Tap on "NAME", and then tap on "Profile icon".
-Tap to "Down Arrow" which bottom at profile picture, and hit on "Choose an image" option from there.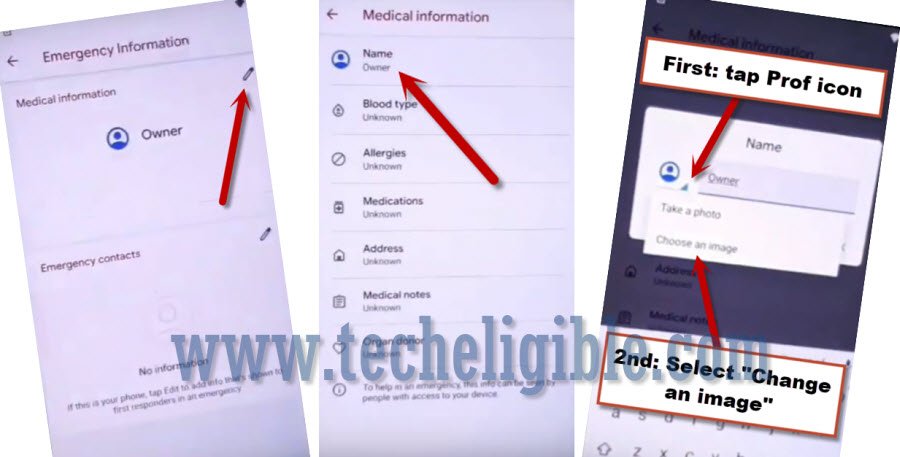 -There you will see a "MENU" icon at top left corner, just hit on that icon, and then go to > Drive > Permissions.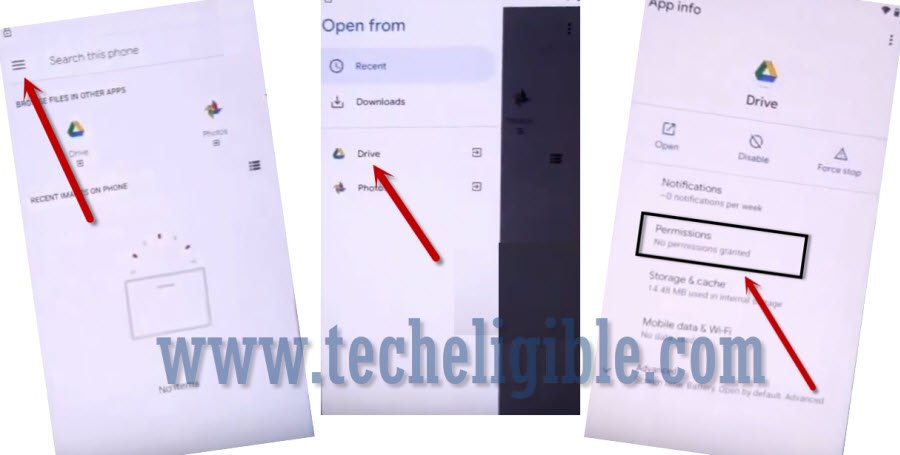 -Hit on "Search icon" from top right corner, and type there in search box "Set".
-Scroll down and tap to > Settings > Open.
-Now you have successfully accessed to your device settings.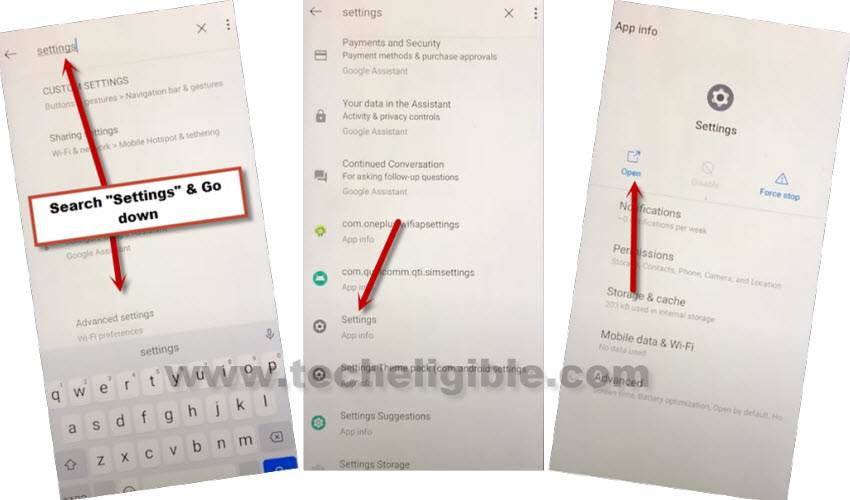 -Go down and tap to > Security / Lock Screen > Screen Pinning > Turn on.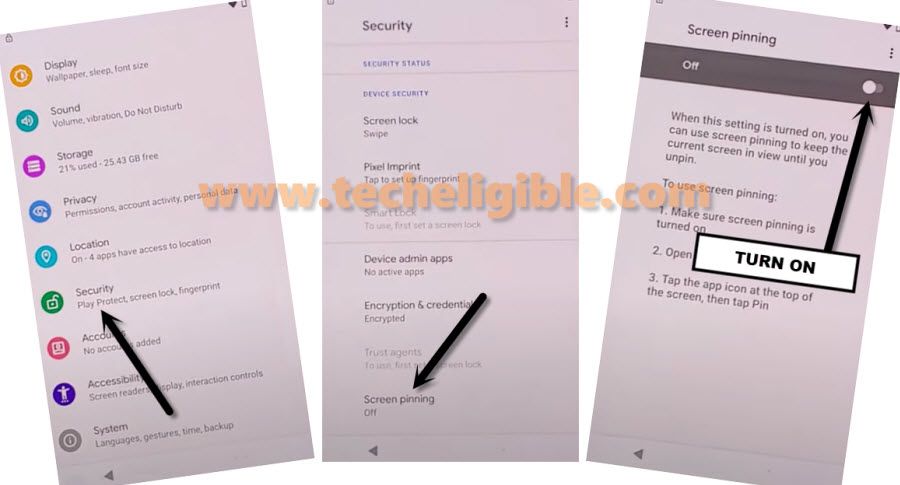 -Turn on also > Lock Device when unpinning > Fingerprint + Pattern.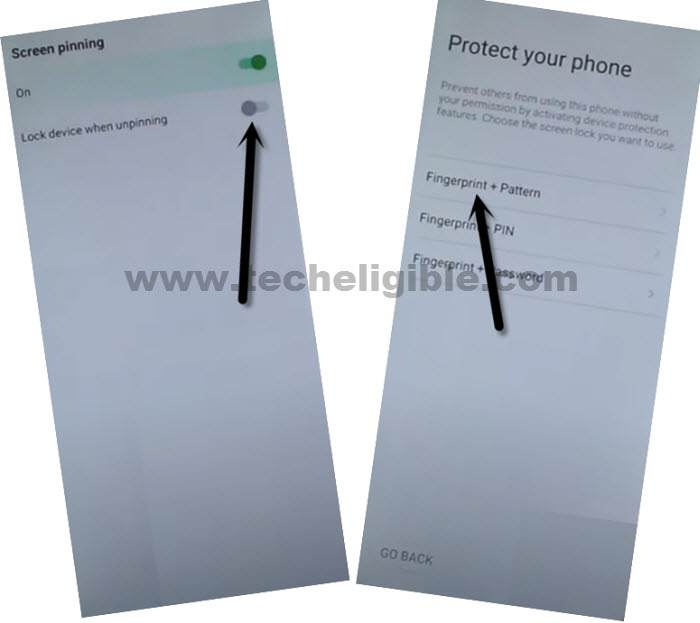 -Now you will have a draw pattern screen, just setup your new pattern lock there to bypass frp BLU G50 Plus, BLU G50.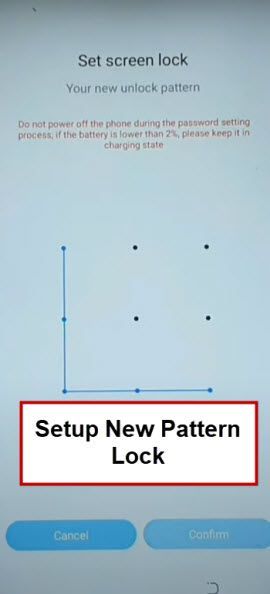 -Tap to Skip from touch sensor screen, now go back to "Settings" again by tapping on back arrow.
-From there, go to > System > Advanced.
-Now go to > Reset Option / Reset, from there, choose (Erase all factory data) or delete all options.
Note: Before performing erasing data process, you will be asked to enter recently setup pattern lock, just draw that pattern, and afterwards, you will be able to finish this soft reset task easily.
-The device will be restart automatically, and now finish setup wizard, remember, while completing setup wizard, you will be asked to verify your account, in this case, there will also be a (SKIP) option at bottom, just go to that SKIP option.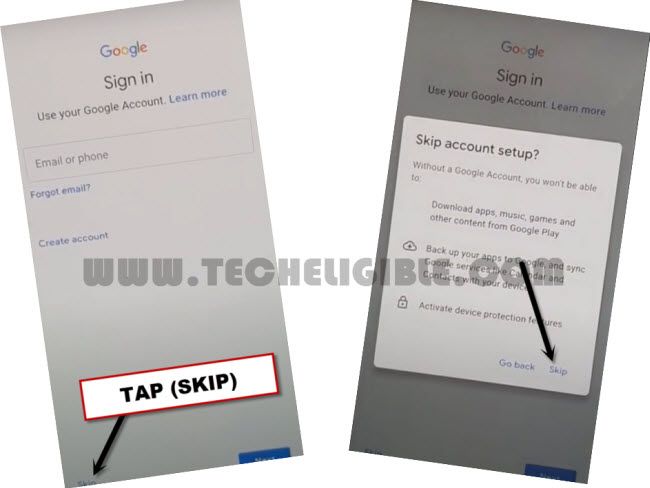 -This is how you can Bypass FRP BLU G50 Plus and G50 (Android 10) without using PC, Paid software, just you did it on your own with above easy to understand steps, thanks for visiting us, and this same method may also work on some other BLU brand devices, if they are also working on Android 10 version.