Bypass FRP Account Lava X3 and Access to Home Screen
(Last Updated On: June 3, 2023)
If you wanna Bypass FRP Account Lava X3 to reach your device home screen without entering old signed in google account, so, you came at right place, just follow steps and setup your own latest google account, first, we would recommend to remember old google account, if you cant, then, there is no other way in our knowledge except bypassing frp on LAVA X3.
Note: This method is only for Device Owner and for educational purpose only, if you are not owner of this device, kindly do not follow this process, otherwise you will be jailed.
Let's Start to Bypass FRP Account LAVA X3:
-Firstly, you have to turn on device and connect WiFi, after that go back on first "Hello" screen.
-Lets just long hold both (Volume UP + Down) button, tap on "Turn on" option from popup.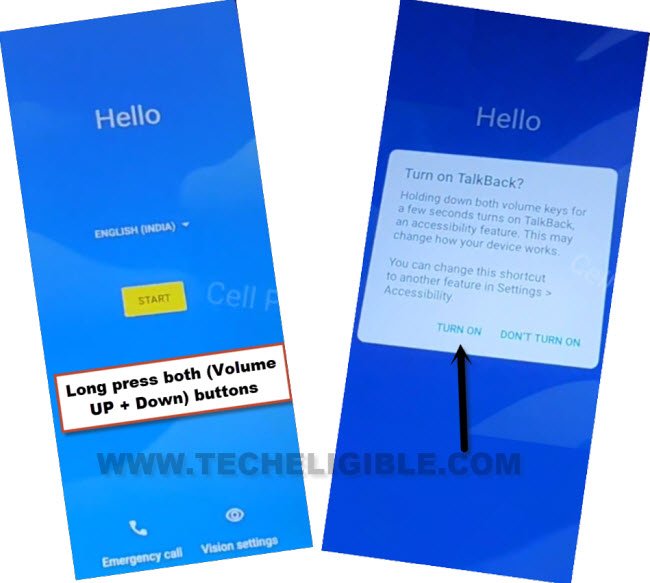 -Long hold again both, and this time the (Talkback) screen will be displayed.
-Lets long press again both (Volume UP/Down) buttons, from talkback screen, Swipe reverse "L" on screen by swiping right, and then swipe up.
Note: You may have a popup window of (Allow android accessibility…), just hit on "While using the app".
-Double tap on "Use Command Voice".
-You have to speak loudly "Open Google Assistant", after you see (Green Border).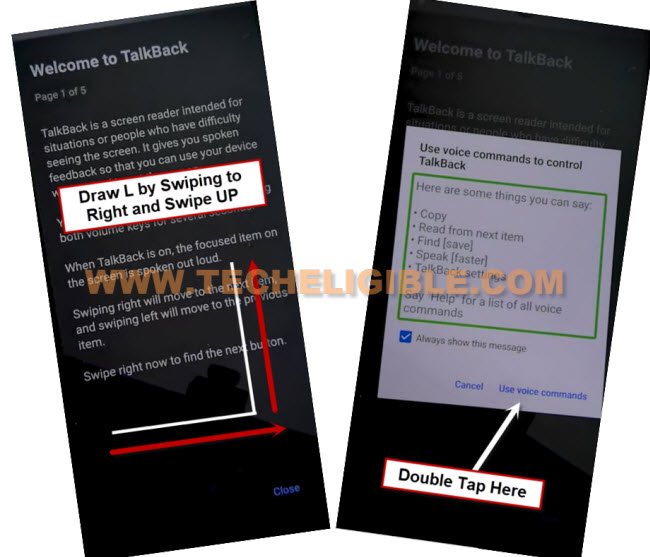 -Turn off talkback by long press again both (Volume UP + Down) keys at the same time.
-After that, tap to "Keyboard" icon.
-Type there "Settings", and hit over "Send" button to launch settings directly, from there, we will be able to go further to bypass frp Account Lava X3.
-We've to enable (Accessibility MENU), to do that, just go to > Accessibility > Accessibility MENU, now turn on "Accessibility Menu Shortcut".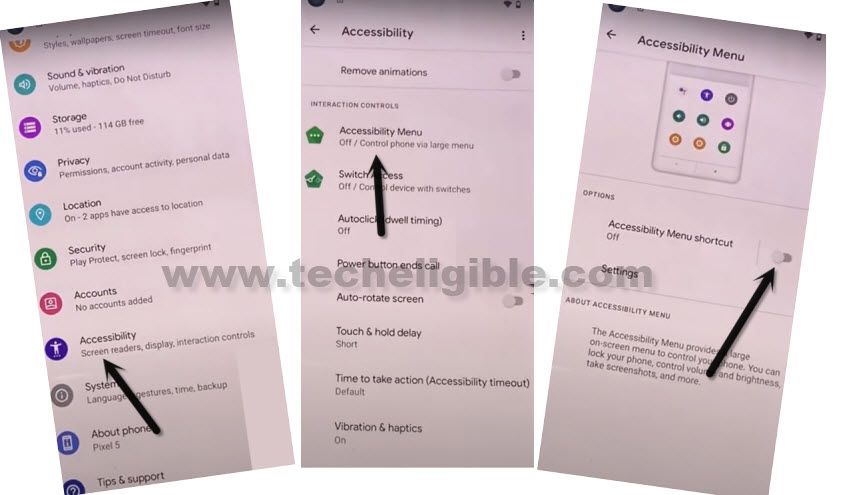 -Hit on > Allow > Got it.
-Go back to "Settings", and then go to > Apps & Notifications > See All Apps.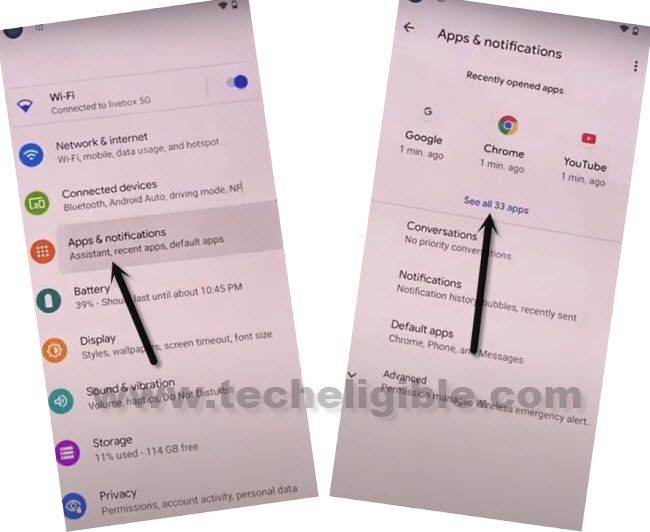 Disable Apps from App List:
-Tap on > Android Setup > Force Stop > OK.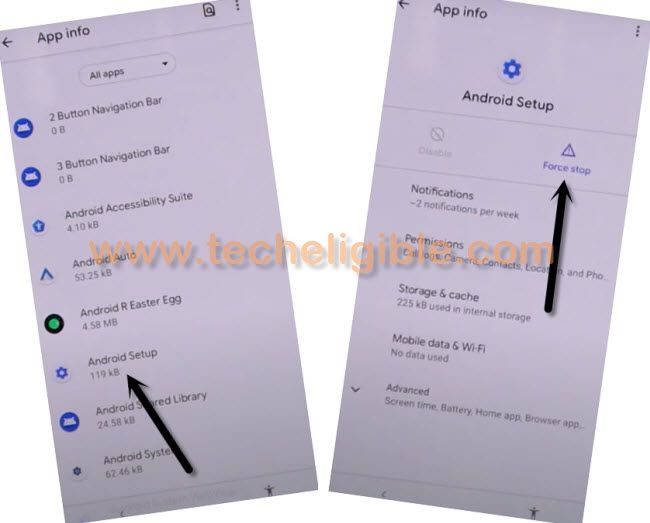 -Find & Disable "Google Play Services".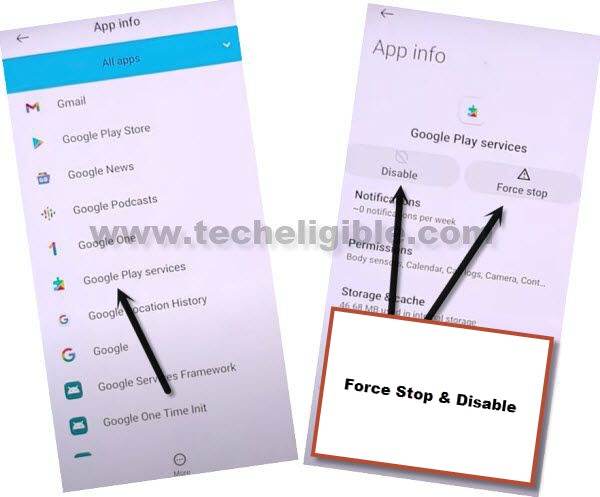 -Go back on first "Hello" homescreen by tapping over back arrow several times, from the first hello screen, tap to > Start > Skip > Don't Copy.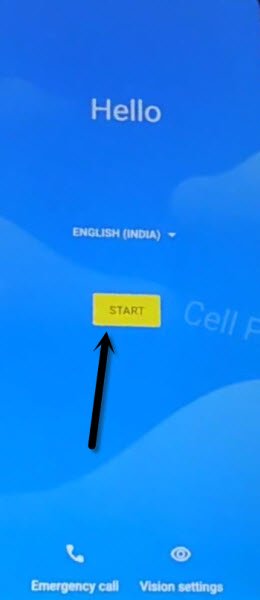 -After that, you will have a loading screen, and this screen wont complete until we turn on back (Google Play Services) app.
-You have to follow below steps very fast, in case of hitting (Mic icon) at the right time, just keep repeating below steps for about 10-20 times you successfully hit on "Mic icon", and go inside settings.
⇒ Apply Steps Very Fast: Quickly tap on > Human icon > Assistant > Mic icon.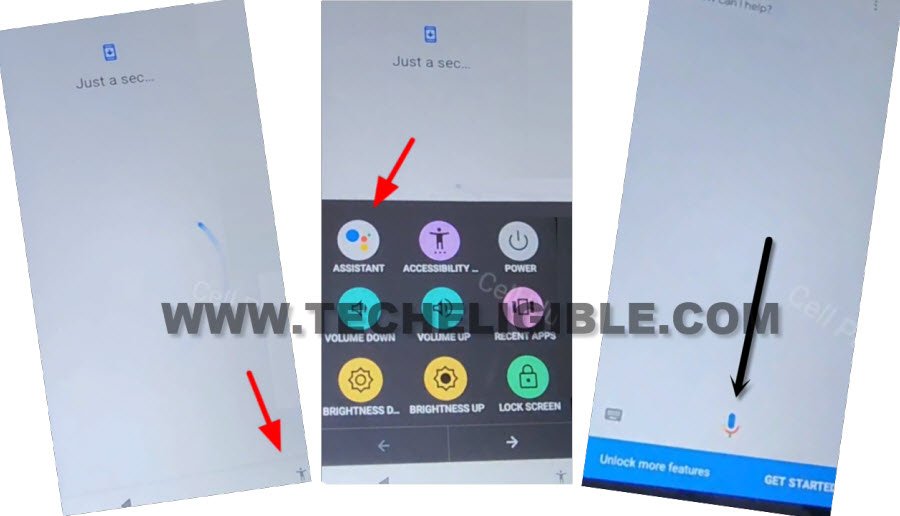 -Once you successfully hit over (Mic) icon, the listening screen will popup, just speak loudly there "Open Settings".
-The settings will be launched shortly, after that, go to > Apps & Notification > See all apps.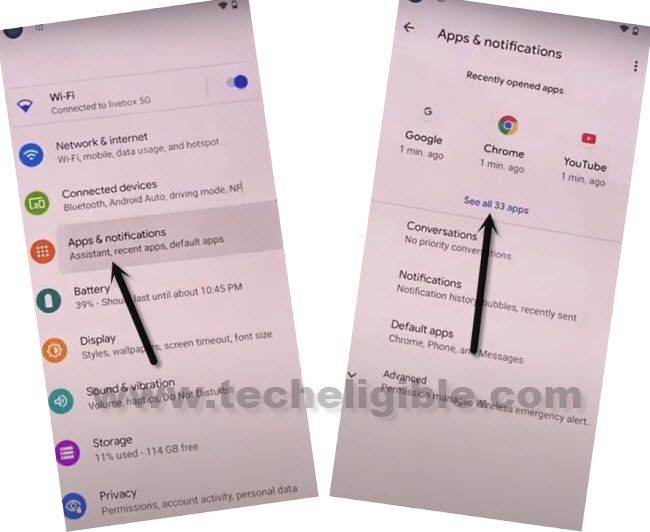 -Find and hit over > Google Play Services > Enable.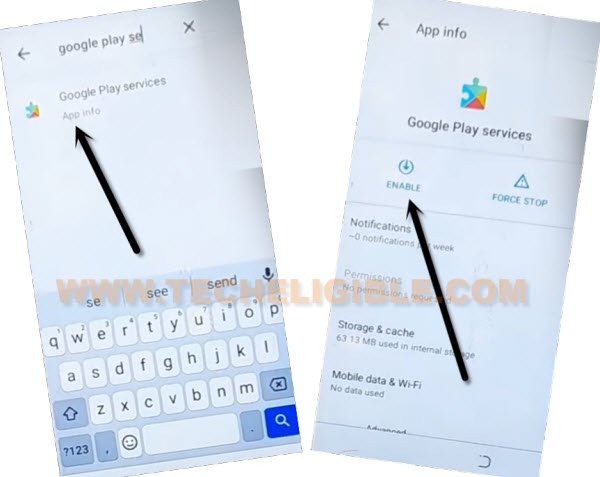 -After that, by hitting over "Back Arrow"' carefully, just get back on a (Just a sec or Checking for update) screen, wait there, this loading screen will complete shortly.
-Go back on "Just a sec.." screen by tapping over back arrow several times, now this screen will go away, and you will be able to complete setup wizard easily.