How to Reset Password Bundy 3310s by Miracle Software Free
(Last Updated On: June 1, 2023)
You can Reset Password Bundy 3310s with help of free Miracle tool, the tool download link can be got from here, after that, you just have to connect your device with PC, and then, click to "Start" button from Miracle tool, the magic work will start automatically, within few seconds, your device will be reset from password.
Note: this method is only for device owner and for educational purpose only.
Let's Start to Reset Password Bundy 3310s:
-We have to download free Miracle thunder 2.82, but to use free one, you have to download that miracle software with loader.
-How to Download Miracle Thudner 2.82, click here to [Download].
-Extract and open "Miracle thunder tool".
Note: You may face trouble in opening miracle tool because of an @ntivirus software, just turn off your active @ntivirus software to launch miracle tool successfully.
-From miracle tool, go to "SPD".
-Select "RD Unlock" option.
-Select "SPD6600L/RD/WT6226/6531",
-Check mark opti0n "Clean Pass Code".
-Now hit on "Start" button.
-First of all remove battery from your device.
-You need a (Miracle Boot Jig) to connect device with PC.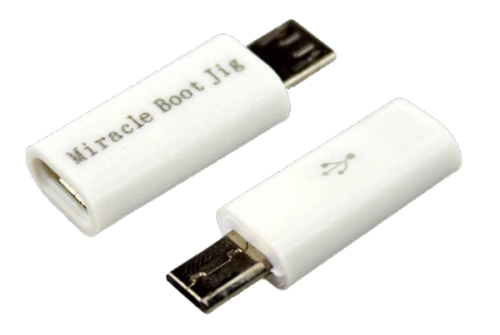 -Connect your phone with PC using a Miracle boot Jig.
-You have to insert battery and connect your phone same time with PC, to do this, keep your battery popup, the time you insert Cable to the phone for connecting with pc, same time you insert battery as well.
-After that, your device will be detected, and you will be shown an (Unlock Code) for your device to Reset Password Bundy 3310s.
-Use miracle shown unlock code for your device to unlock password.