Bypass FRP Protection HTC Android 7.1.1, 7.1, 7.0 By Latest 2018 Method
This method is for all HTC devices, you can Bypass FRP Protection HTC devices by latest following this method step by step and carefully, you only need to enable "Talkback" option in your HTC device and access to chrome browser to download some frp tools, follow below step to Bypass FRP Protection HTC. This method is only for DEVICE OWNER
Note: This method is for all HTC Android 7.1.1, 7.1, 7.0.
Let's Start to Bypass FRP Protection HTC:
-Connect "Wi-Fi" to your device first.
-Go back to very first "Welcome" screen.
-Long Tap on your screen with "2 fingers" for at least 20-sec until you see two options there "Use Talkback" and "Turn Off Talkback".
-Double tap on "Use Talkback".
-Now draw "L" with your finger on screen to bring "Global Context Menu".
-Double tap on "Pause Feedback", after that double tap on "OK".
-now we have successfully suspended talkback feature.
-Go down, and tap on "Help & Feedback".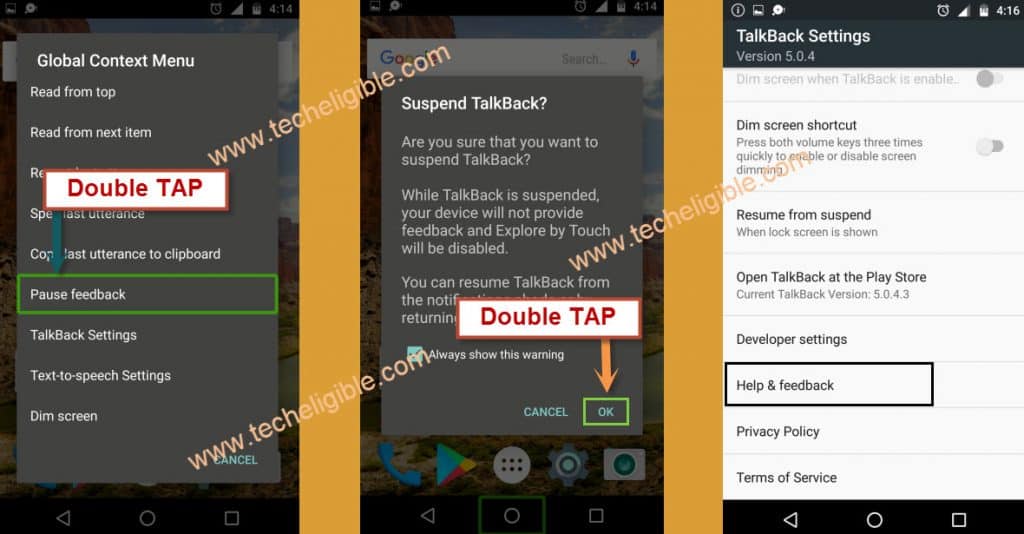 -After that, tap on "Get Started with Voice Access".
-Now you will have one "Youtube Video" on your screen.
-Tap on "Play icon", after that you will get some options to share video.
-Tap on "Clock icon", this will open a "chrome browser" for you.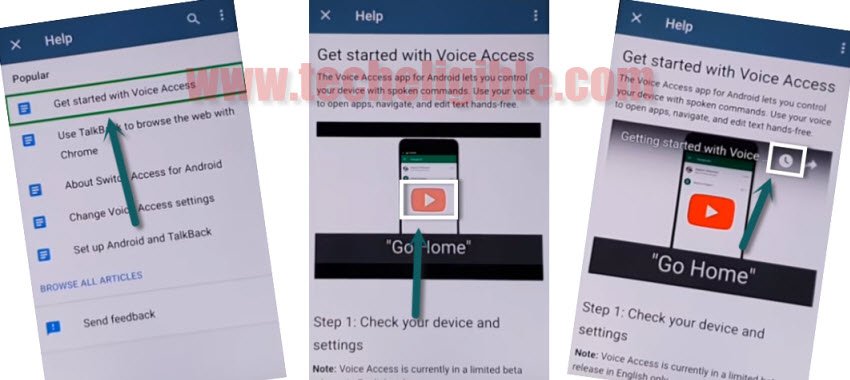 -Now just tap on "Accept & Continue", and then select "No Thanks".
-Congrats, you have accessed to "Google Chrome Browser" successfully, now we are only few steps away from Bypass FRP Protection HTC.
Note: If you want us to bypass FRP from your device, so you can buy our "Techeligible Premium Service", we bypass FRP and unlock network remotely for Samsung, ZTE, Moto, LG, HTC. [Click Here to Buy Our Premium Service]
Download HTC Frp Bypass Tool:
-Type in search bar "Download FRP Tools".
-Open the most relevant search result as shown in below image.
-Now download from there these below two applications.
1/ Apex Launcher 3.3.3.
2/ Google Play Services.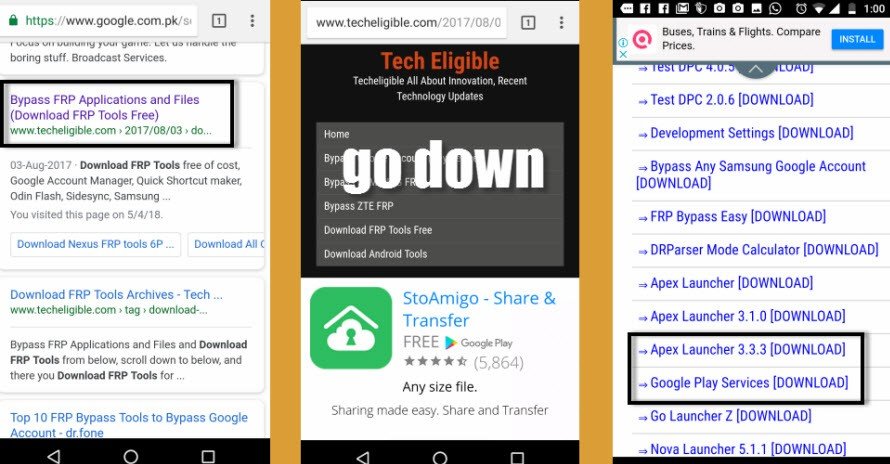 -Once downloading finish, you will surely get a popup bottom of your screen, just tap on "OPEN" from that popup.
-After that tap on "Settings" from installation blocked message.
-Enable "Unknown Sources" from there.
Please follow and like us:
Pages: 1 2