Bypass frp HTC Desire 728 Android 5.1 Without PC
(Last Updated On: July 12, 2021)
Bypass frp HTC Desire 728 Android 5.1, if you are unable to access your device and you are being to asked to etner previously added gmail account, that means you have got FRP lock on your HTC desire 728 device.
The (FRP) Word stands for Factory Reset Protection, which is google android device security feature, and this security feature (FRP) protect device from unauthorized access and data leaking. First time, this feature has been launched on (Android 5.1).
FRP is automatically activated on HTC Desire 728, once you login using your Gmail Account in any Android Phone, if you perform any (Hard Reset) task to this device, you won't be able to access the device till and until you login with previously logged in Gmail Account in order your HTC Desire device.
Warning: Do not try this frp method on a stolen phone, this is a serious crime, if you are trying to bypass frp on a stolen phone, you may also be jailed, this process is for device owner and for educational purpose only.
How to Bypass frp HTC Desire 728 Android 5.1:
-Start with connecting WiFi & Go back to "Welcome" screen.
-Enable talkback feature by long tap with 2 fingers on screen, do not lift up your fingers until talkback enable completely.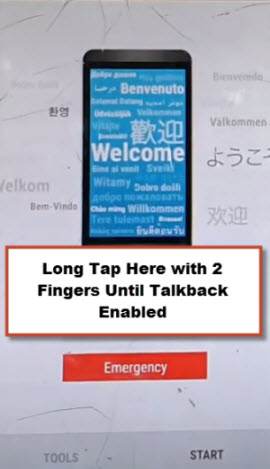 -Write "L" letter on screen by swiping down to right, means, first swipe down and then swipe to right  for drawing L letter.
-You will see there a popup box, just double tap on "Talkback Settings", and wait for few seconds, you will be redirected to the new window.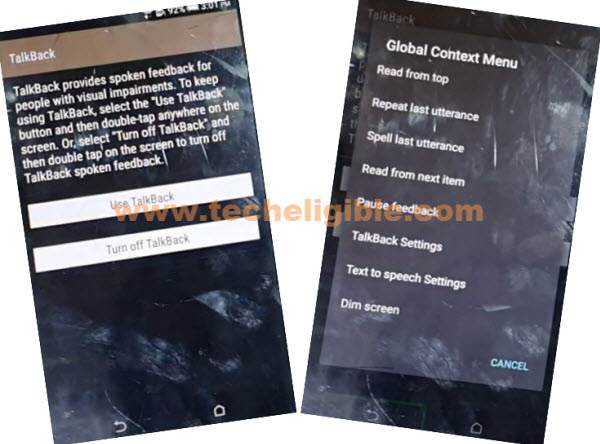 -Long press both (Volume up/down) keys together to disable talkback, from popup window, double tap to "OK".
-Swipe down and tap to "Privacy Policy".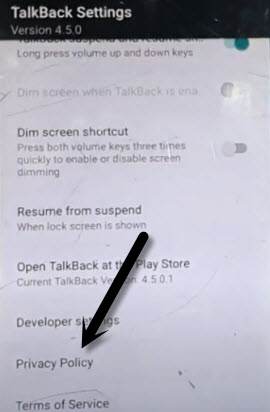 -Tap to > Accept & Continue > No Thanks.
Search and Download FRP Tools:
-Search in chrome browser "Download frp tools", and visit our website 1st searched result.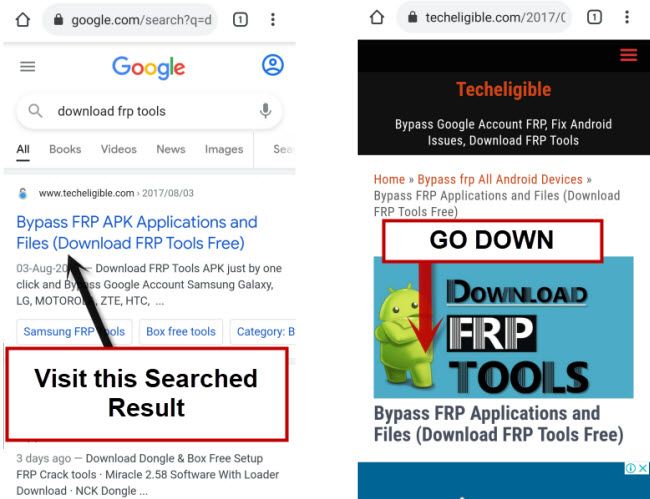 -Download from there an app "Google Account Manager 6".
-You will get an "OPEN" option at the bottom of the screen after downloading finish, just tap on that "OPEN".
Note: If you see (Installation Blocked) popup box, just tap to "Settings", and turn on "Unknown Sources".
-Now get back to our "FRP Tools" page, and download again "Google Account Manager 6" app.
-After downloading finish, tap to "OPEN" from bottom same as you did before, and this time you will see installation window, just tap to > Install > Done.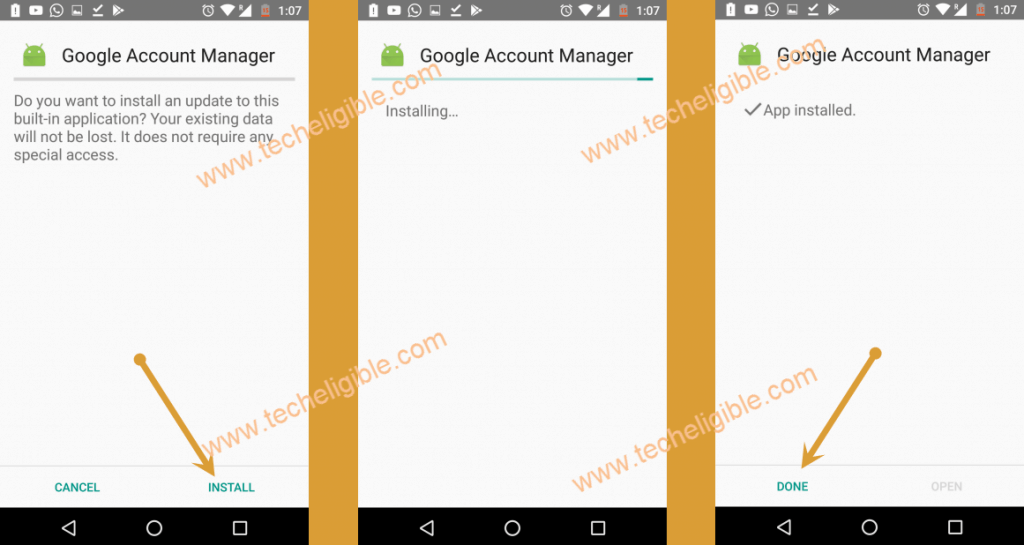 -Go back to (Frp Tools) page.
-Download another app named "Account Login", after that tap to "OPEN" from bottom, and then tap to > Install > Open.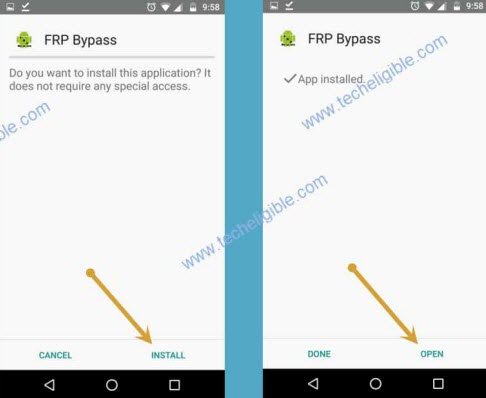 Final Step to Bypass frp:
-This is our final step to bypass frp HTC Desire 728.
-From (Retype Password) screen, go to "3 dots" from top right corner and hit on "Browser Sign-in"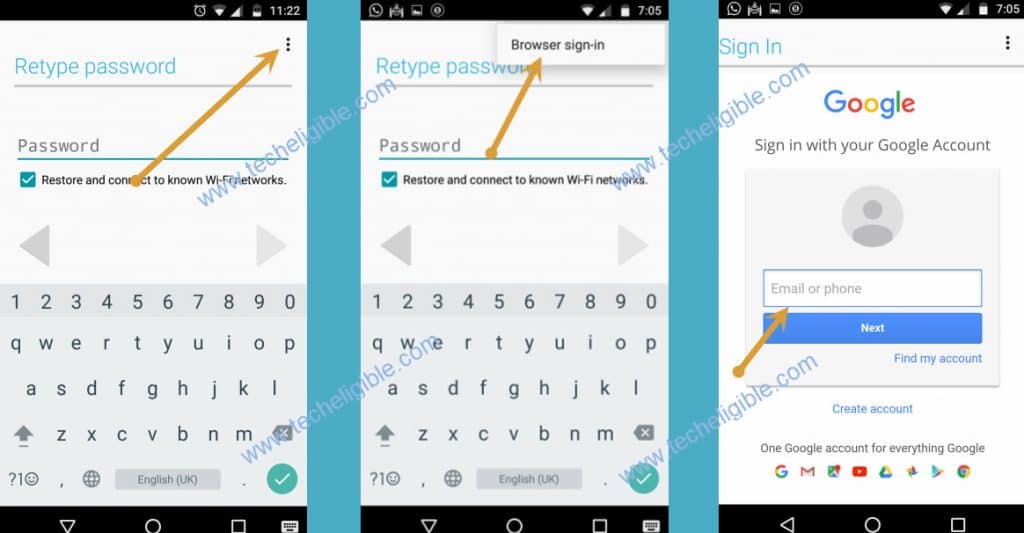 -Now use your any active google account to sign in with, and this will be used for future security protection, nobody can access the device after hard reset once he signs in with this gmail account, that you are gonna sign in now.
-After signing in successfully, you are all done now.
Read More:
Bypass frp all HTC Desire 816, 626, 628, 650