New Way to Bypass FRP ZTE Blade L130 Android 9
(Last Updated On: May 25, 2021)
You can Bypass FRP ZTE Blade L130 by using new way of 2020, in this process we are going to add new PIN, and without any APP you can easily have your device back with your new Gmail account. So to do this, just connect your WiFi in your phone, and then follow below process cautiously.
Warning: This method is only for Device Owner:
How to Bypass FRP ZTE Blade L130:
-First of all, remove your Battery, and insert PIN locked sim card.
Hey: If you don't have PIN locked sim, setup your PIN using any other phone and then use that, no problem in that.
-As you will see a screen "Enter SIM PIN….".
-Give your pin code there.
-Hit on "Check mark icon", and then quickly press (Power Button). You have to do that very quickly, otherwise you may failed, and then you will have to repeat steps again.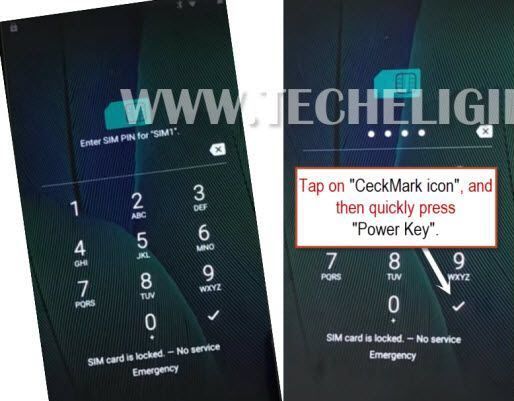 -Press again a (Power Button) to turn on screen, and wait few seconds, you will get "Not Signed in" popup window.
-Swipe (Not Signed in) to right side, and hit on "Settings gear icon", after that hit on "Exclamation sign".
-Go to > Advanced > Home App > Opening Links.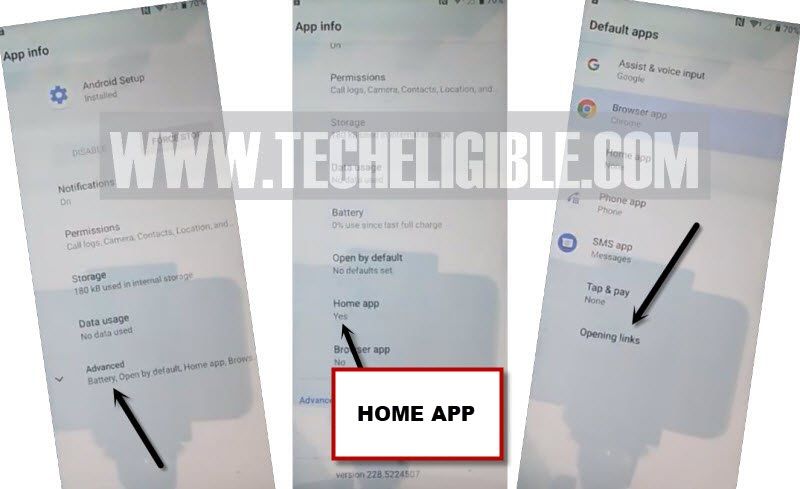 -Afterwards, tap on "Youtube Go", and then tap on "Youtube Go" icon from top of the page.
-Go to > Notification > Advanced > Additional settings in the app > About > Youtube Terms of Services > Accept & Continue > Next > No Thanks.
Access to Gmail:
-Long tap at any text and then tap to "Share".
-From bottom window, tap to "Gmail icon".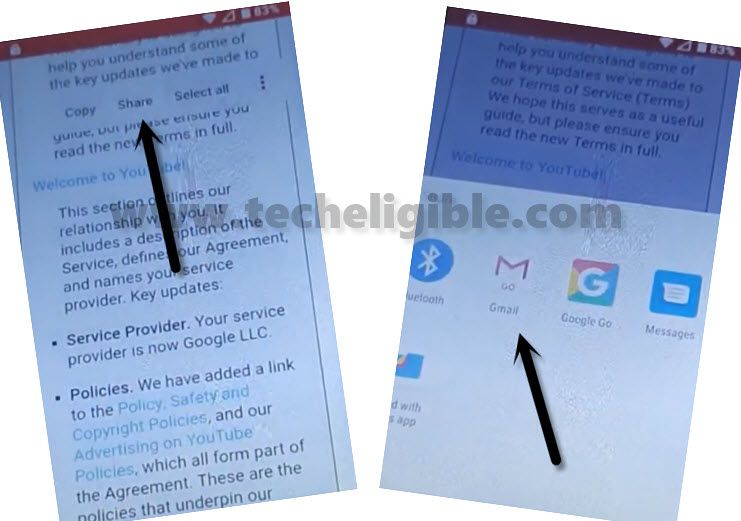 -Tap to > Skip > Add an email address > Other.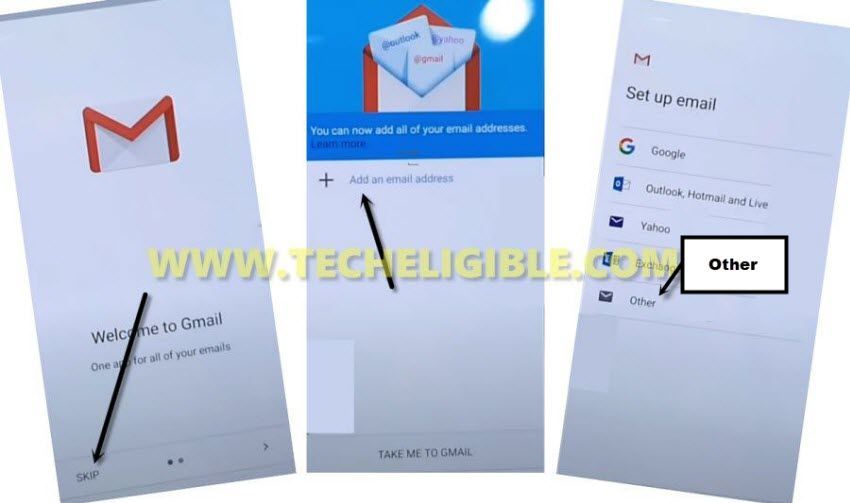 -Type there > [email protected].
-After that, tap on > Manual Setup > Exchange > Select > Set Lock > PIN.
-Give any PIN there to setup PIN lock, and this will be used later on to Bypass FRP ZTE Blade L130.
-Go back to "Hi There" screen by tapping at back arrow multiple times.
-You are all done, just finish setup wizard, use your already setup PIN.
Read More:
How to Remove FRP ZTE K81 Grand X View 2 (ANDROID 7)
How to Remove FRP ZTE A7 Android 9