How to Bypass FRP Samsung Galaxy Wide By Easy Way [NO PC]
(Last Updated On: March 1, 2021)
FRP Protection will not allow you to access your own device until you enter previously used Gmail ID, so to Bypass FRP Samsung Samsung Galaxy Wide, you do need a fresh Gmail Account, that you will add in your own phone to bypass frp easily, and do make sure, your phone has internet connectivity. This method has been applied successfully on Samsung Galaxy Wide SM-G600S.
Summary: In below method, we will enable talkback, and through that we will access to chrome browser to download frp apps, and these apps will allow us to access to the Settings of the phone, from there we will add our new Gmail Account, and after that just restart phone and finish setup wizard.
Let's Start to Bypass FRP Samsung Samsung Galaxy Wide:
Step 1: Connect WiFi, and Get back to "Welcome" homepage, long tap using your both fingers, do not lift up fingers until you see "Talkback" enabled.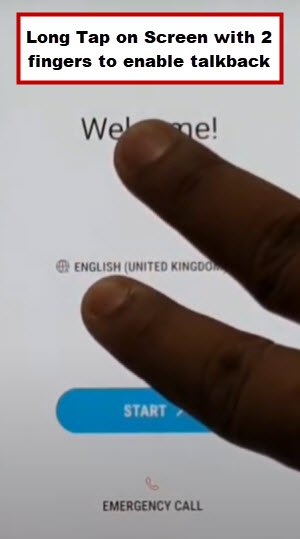 Step 2: Make a "L" gesture by swiping down to right, and double hit on "Talkback Settings".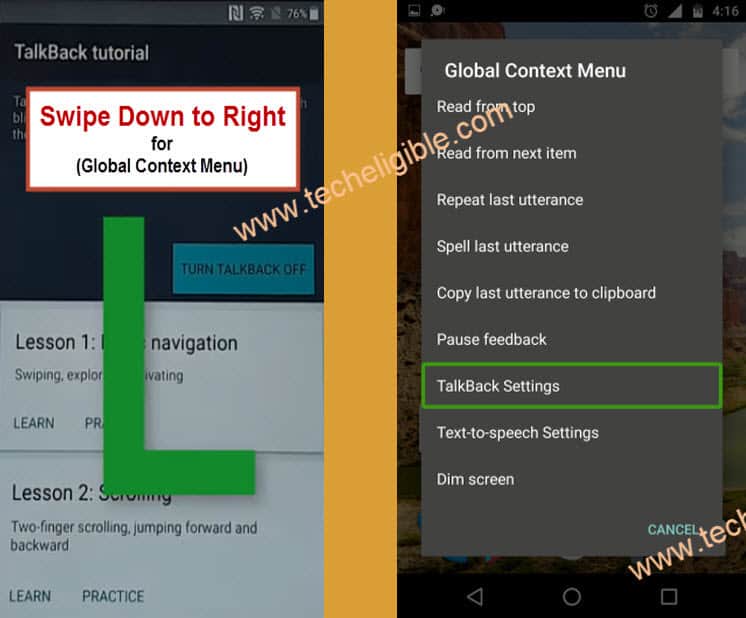 Step 3: Swipe down, and double hit on "Talkback Tutorial", from there, double hit on "Turn talkback off".
Step 4: Hit on "Help & Feedback", and then search there "Accessibility", from the searched result, just tap on "Use the Accessibility MENU", and then hit on "Check your android version", which is a hyperlink.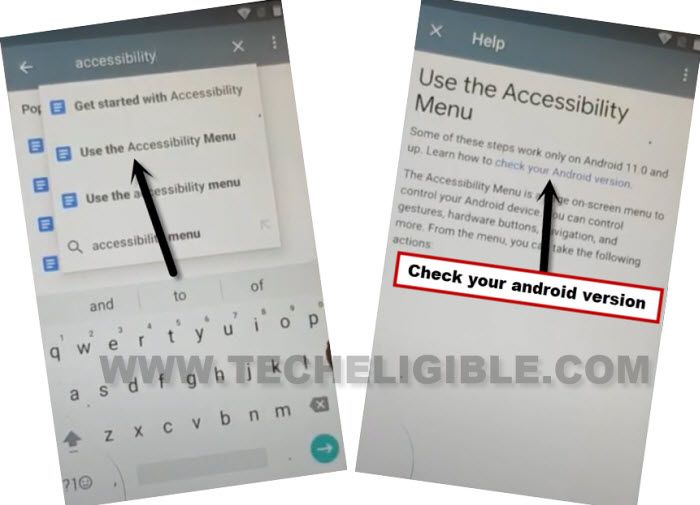 Step 5: Swipe down and tap on "Not Enough Space Available", after that, tap on "Other Android Device".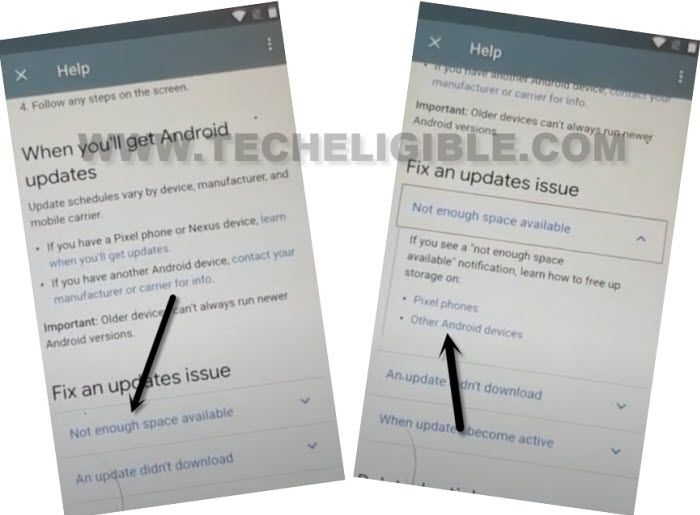 Step 6: Tap to > Remove Apps and App Data > Learn how to uninstall all Apps > Tap to Go to Application Settings, and open with "Chrome".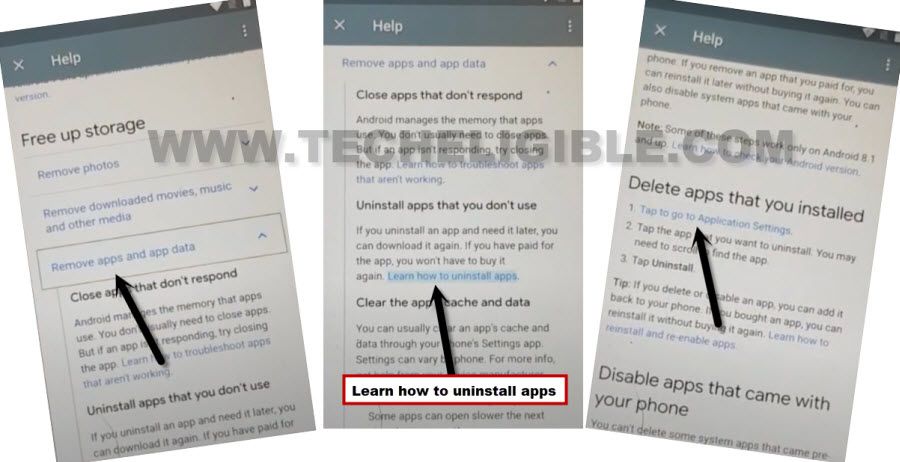 Step 7: You will be shown a Welcome to Chrome screen, from there, hit on > Accept & Continue > Next > No Thanks.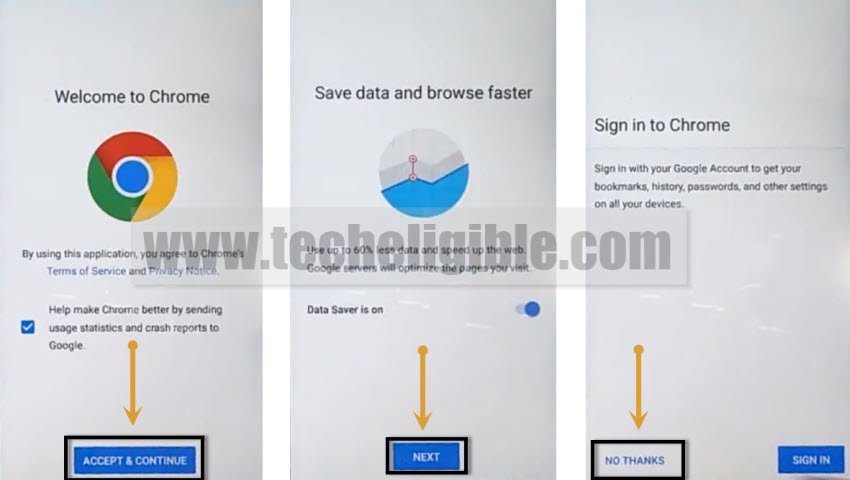 Download FRP Tools:
Step 8: Search in chrome browser "Download Top Samsung FRP Tools", and you will find our website result at the top or 2nd, just go to our website searched result same as shown in below image.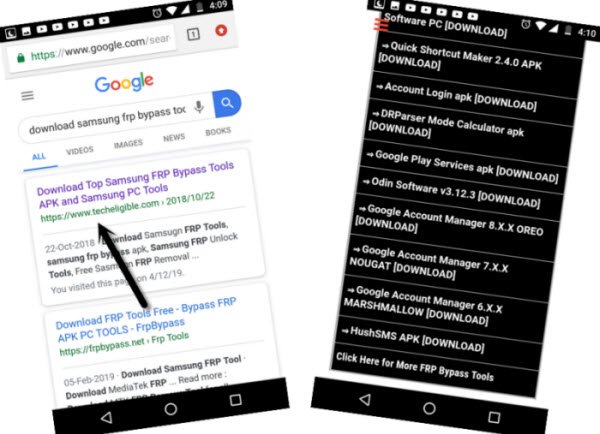 Step 9: Download from there below 2 apps, which will allow you to bypass frp Samsung Galaxy Wide.
1st App: Google Play Services.
2nd App: Open Hidden Settings.
Step 10: Once the downloading process done of both above frp tools, go to top of the browser page, and tap to "3 dots" from top right corner, and then tap on "Downloads".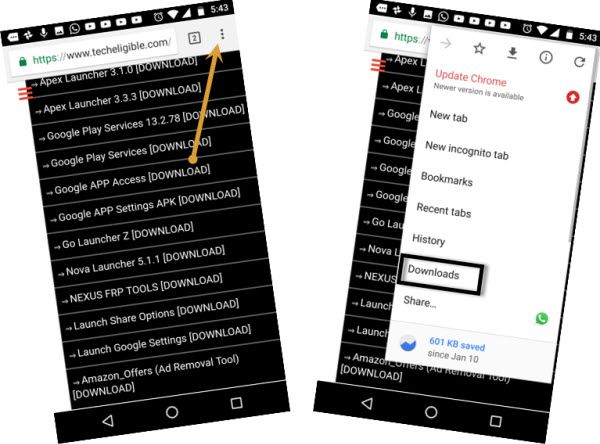 Install FRP Tools:
Step 11: Tap on "Google Play Services", but this will show you another popup window of installation blocked, so from that popup window, hit on "Settings", and then enable "Unknown Sources" option. by doing this you will be able to install frp tools to bypass frp Samsung Galaxy Wide.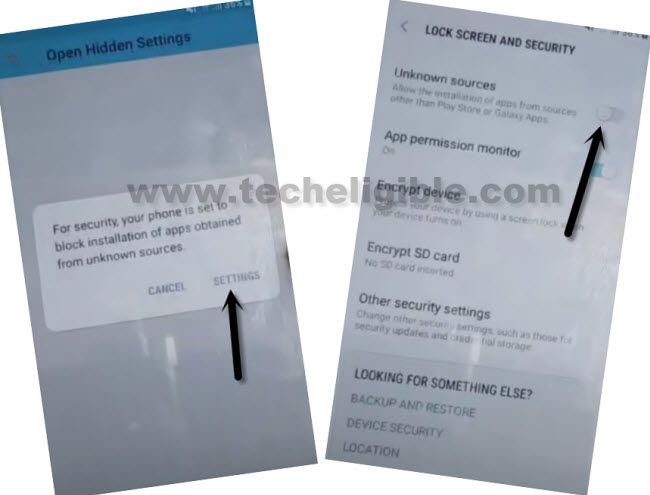 Step 12: Tap > Next > Install > Done.
Step 13: Install & Open "Open Samsung Hidden Settings" app as well, right after hitting on "OPEN", you will be redirected to your Samsung Samsung Galaxy Wide Settings.
Disable Some Apps:
Step 14: We are going to disable (Find My Device App), (Google Play Services App), by doing this, we will be able to bypass frp Samsung Galaxy Wide.
Step 15: Go to > Lock Screen & Security > Other Security Settings > Device Administrators > Find My Device > Deactivate.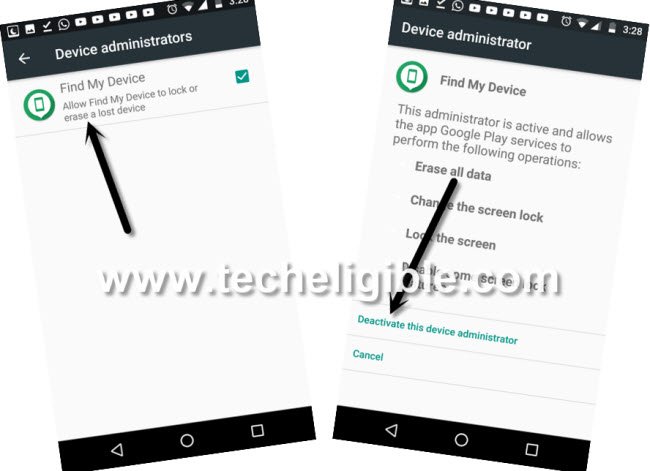 Step 16: Go back to Settings again, and from there, hit on > Apps > Google Play Services > Disable > Disable.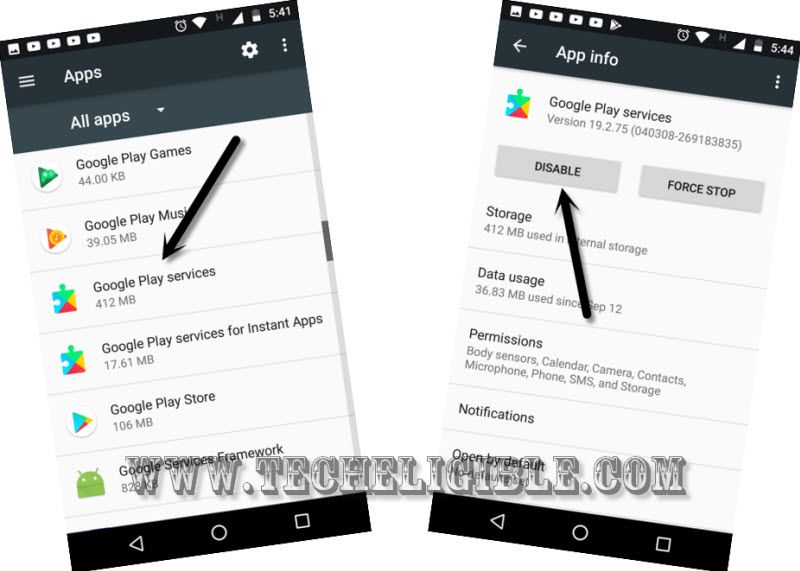 Add New Google Account:
Final Step: Lets add your new Google Account to Bypass frp Samsung Galaxy Wide, just get back to > Settings > Clouds & Account > Account > Add Account > Google > Sign in there with your any Gmail Account.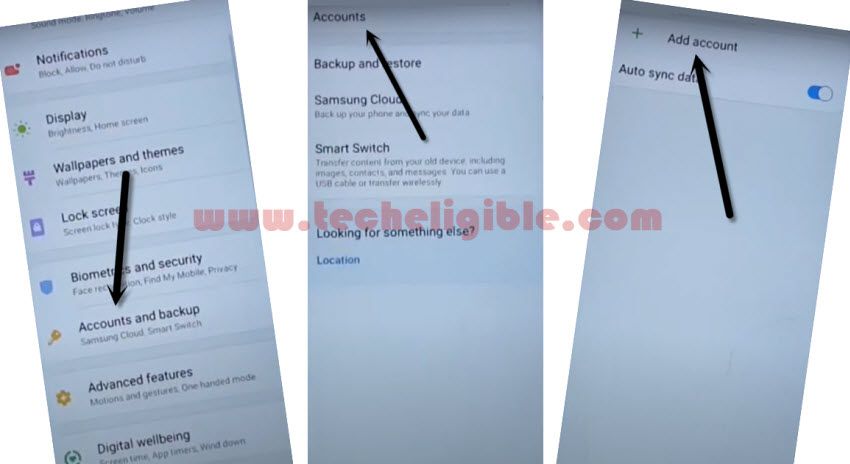 Once you added your Google Account successfully, now you can happily restart your device and finish initial setup wizard, you won't face any frp locking issue now, your new Gmail Account has been set as for new FRP Protection.