How to Bypass FRP Samsung F62/M62 Android 11
(Last Updated On: February 12, 2022)
This method will cover 2 models of Samsung, so you can bypass FRP Samsung F62/M62 Android 11 through a free tools (SameFirm) , this will be installed in your PC, and afterwards, you can easily open YouTube website in your Samsung device, and once we got to that website, we will be able to bypass frp account completely.
This method can also be applied on many other Samsung latest security patch level phone, so if you want to try this, you are most welcome, whether you successfully bypass frp or not, this won't harm your device.
Warning: This method is only for device owner.
Required Tools?
⇒ SamFirm Tool V1.3.1 [Download]
⇒ Latest Samsung USB Driver [Download]
⇒ Other Android Device.
⇒ OTG + USB Cable.
Note: Above 2 tools (Driver + Samsung FRP Tools) will be used for PC.
Let's Start to Bypass FRP Samsung F62/M62:
1.Connect WiFi & Connect Phone to PC with DATA Cable.
2.Install & Open in PC SamFirm tool.
3.Install USB Driver as well.
4.Open SamFirm tool, and click to "Samsung" tab, and then click on "Disable Driver Signature" tab.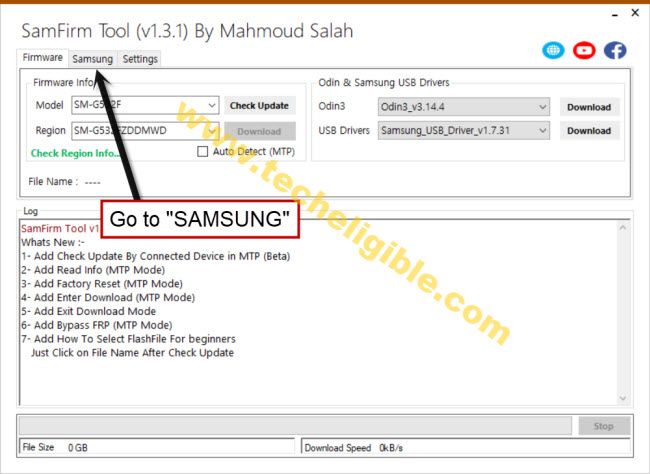 5.To avoid driver signature failed error, just Restart PC, and again open > SamFirm Tool > Samsung > Bypass FRP (Open Youtube) > MTP Bypass FRP.

Note: This software will open youtube successfully in your device at 2-3 attempts, so if you failed at first attempt, just try again.
6.Tap on "View" from Galaxy F62/M62 phone, this will show you chrome window.
7.Go to > Accept & Continue > Next > No Thanks.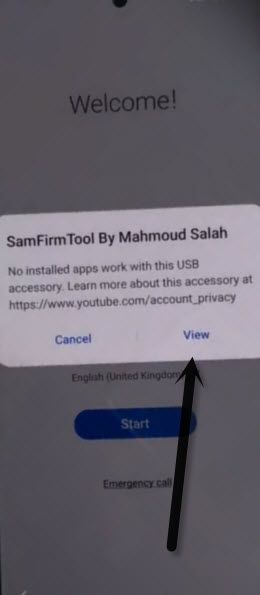 Access to Settings through Shortcut Way:
8.Type in search box "Download Samsung FRP Tools", and go to our website searched result. (For help, see below image).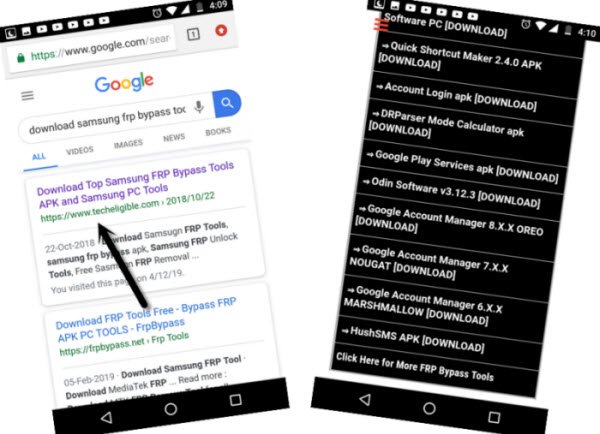 9.To access to settings directly, just tap on link "Open Samsung Settings".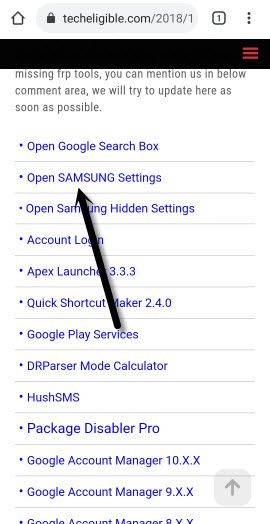 Transfer Gmail Account by Smart Switch App:
10.Go to > Accounts & Backup > Bring Data from old device > Download > AGREE.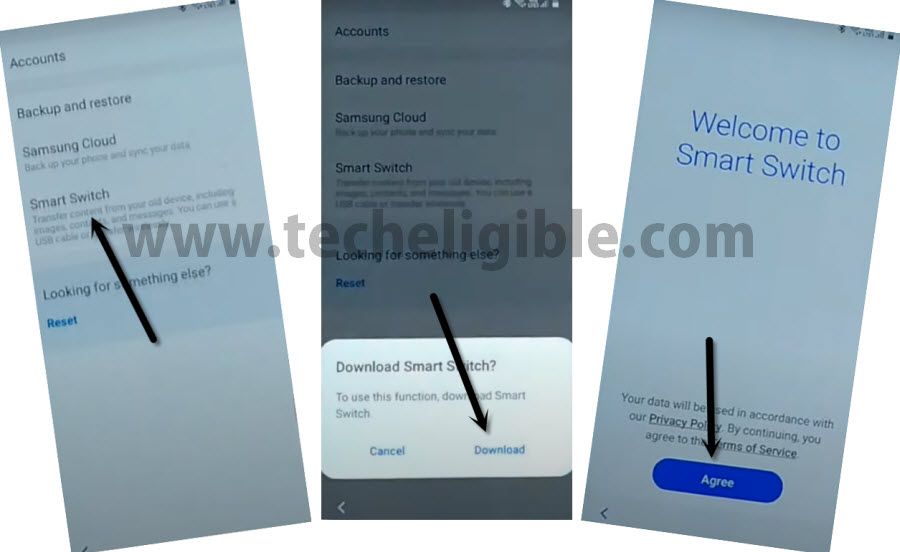 10. Agree > Allow > Receive Data > Cable.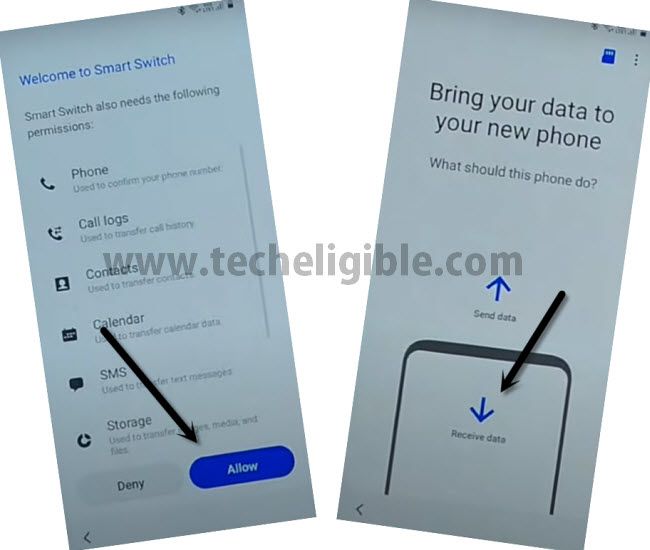 Transfer an Account By Smart Switch:
11.Arrange any Samsung or other brand android device, Install & Open (Smart Switch) App in other phone through google play store, to do this, just Open "Play Store", download & open "Smart Switch" app to bypass frp Samsung F62, M62.
Note: If your other smartphone is of Samsung Brand, so you don't need to install this app, you can open this app directly by going to > Settings > Accounts & Backup.
12.Tap on > Send Data > Cable (in other Android Phone Screen).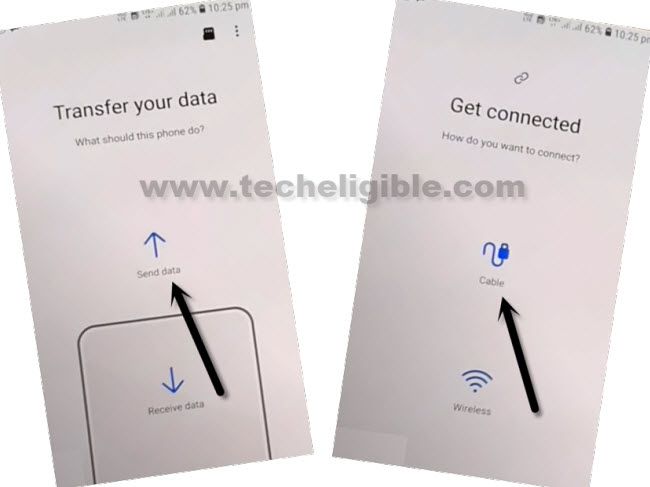 13.We have to connect (OTG) to Galaxy F62/M62 Phone, and other end of USB will be connected to (Other Android Device).
14.Hit "Allow" in both devices.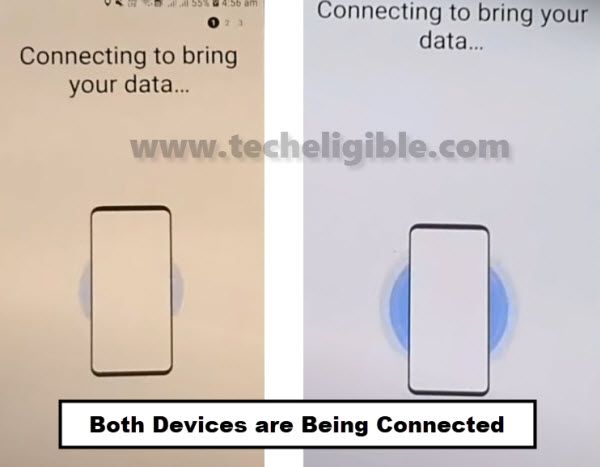 15.Select only (Accounts and Settings), and then tap to "Transfer", this will start transferring already signed in gmail account to Samsung F62/M62 device as well, so your both phone will have same gmail account.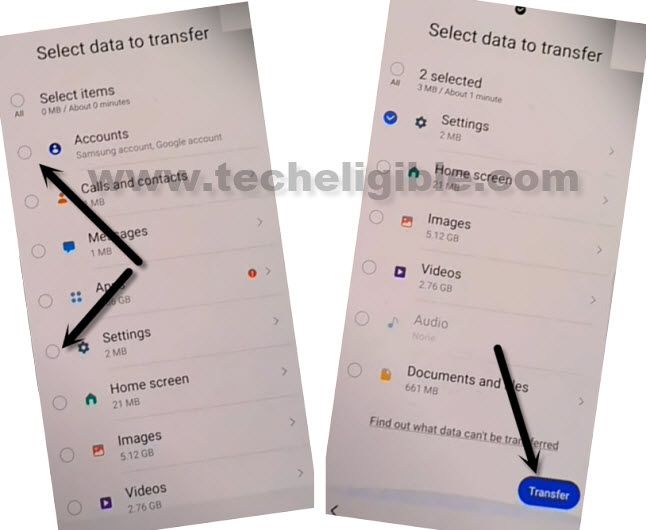 16.Tap on "COPY" from other Smartphone.
17.You will see google sign in screen on your Samsung F62/M62 phone screen, so you should enter password of your signed in Gmail account in other other smartphone, once you entered the password and hit on "Sign in" button, this will signed in Gmail account in Samsung F62/M62 as well.
-Get back to first (Welcome) homepage by tapping on back arrow multiple times & complete initial setup wizard.
Read More: