Bypass Google Account VIVO Y90 – Reset VIVO FRP Lock
(Last Updated On: January 24, 2022)
Have you just forgotten your previously added Gmail Account, in this case, you will have to Bypass Google Account VIVO Y90 (1908) by applying this available method, these days, people are just getting their own device frp locked just because of their ignorance, they don't even remember their added gmail account, and when the find any issue in their device, they just hard reset the device, and then they start facing frp locking issue.
Warning: This method is only for device owner.
How to Bypass Google Account VIVO Y90 ?
Apply below steps to bypass google account easily without paying a single penny to anyone. just use this free method to get your device back.
Step 1: Turn on VIVO Y90, Connect WiFi first, Get back to "Set Network" screen.
Step 2: Hit on any "WiFi Name", and then type url "www.youtube.com".
Step 3: Long tap on your typed url, and hit on "Web Search", this will open a youtube website.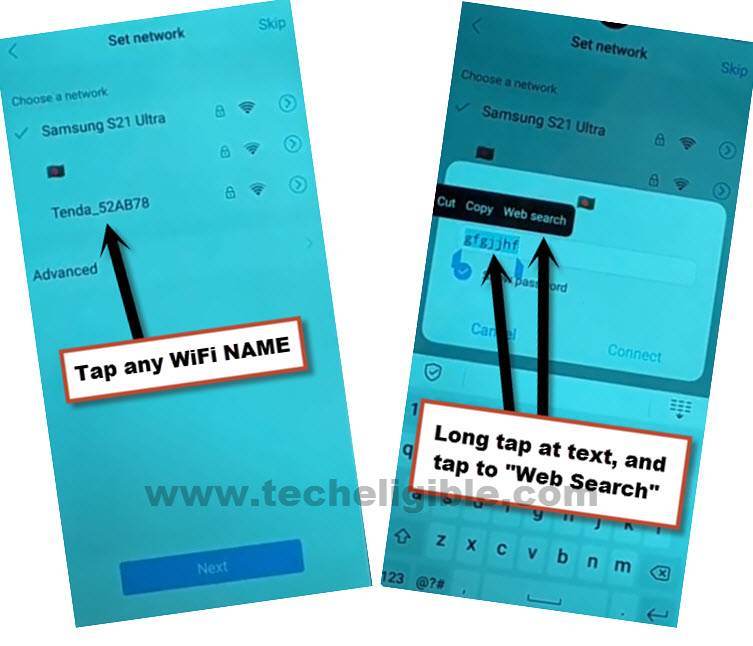 Step 4: Search our website frp tools from top search box, type there "Download frp tools", and visit the same searched result of our website as can be seen in below picture.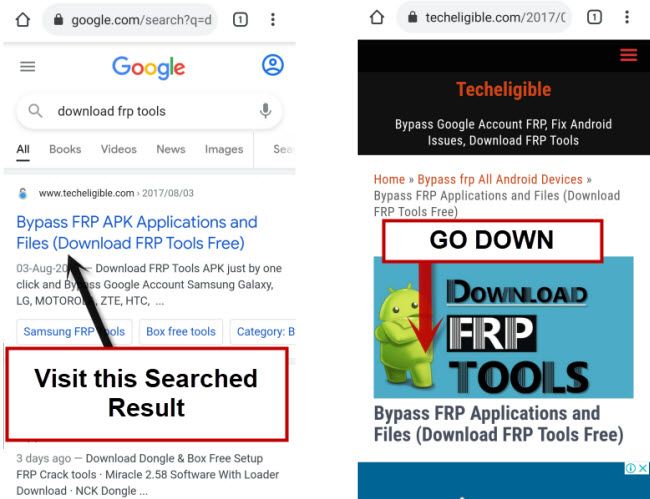 Step 5: Download from there below 2 frp tools to Bypass Google Account VIVO Y90.
1. Google Account Manager 9.
2. Account Login.
Step 6: Once the downloading finish of both apps, just go to > MENU > Downloads.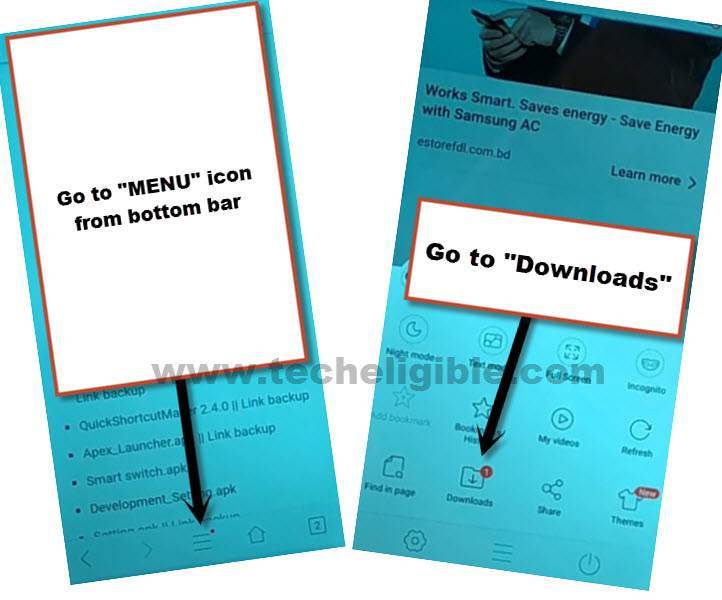 Step 7: Tap on "Google Account Manager", and then tap to "Settings", now enable "Allow unknown app to be installed".
Step 8: Tap to "Back Arrow", Install "Google Account Manager" frp apps.
Step 9: Tap on > Account Login > Install > Open.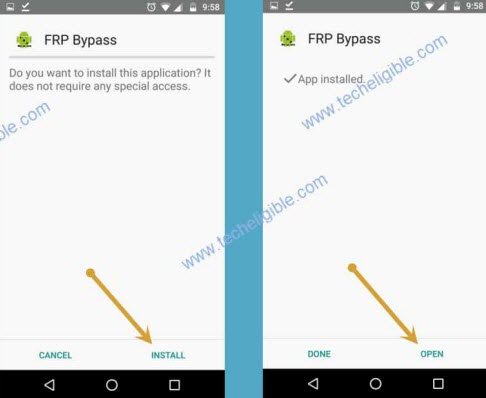 Step 10: Tap to "3 dots" from top corner of the (Retype Password) screen, and then select "Browser Sign-in" option, now sign in there to bypass frp account vivo y90 without PC.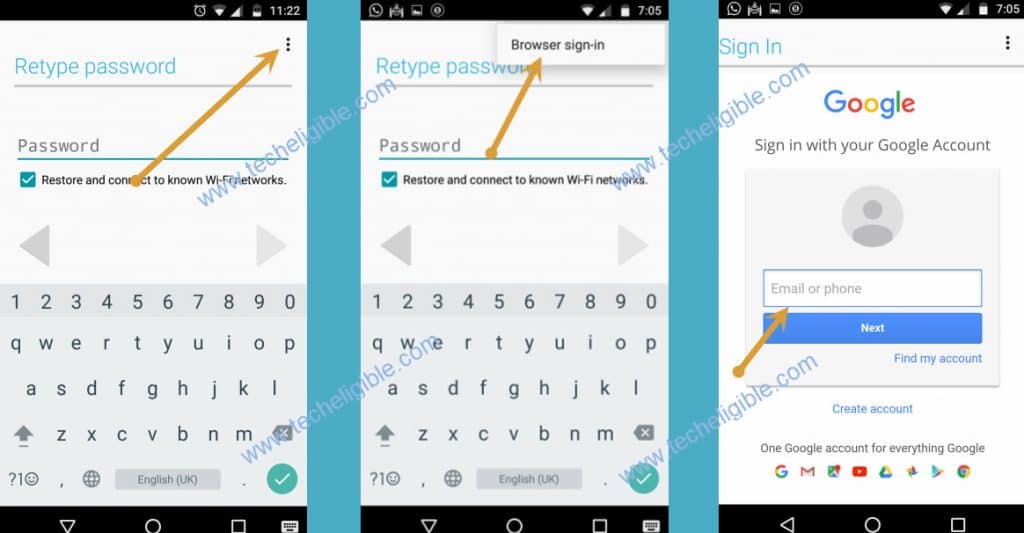 Final Step: This is all you are required til now to bypass google account, now just restart the device & complete setup wizard, we hope, you wont be asked your forgotten google account, because you have already updated the Gmail ID with new one.
Read More:
Bypass FRP VIVO Y93 Without PC