Download SamFw V3.31 Tool to Remove FRP on New Sec Patch
This is best tool and you can Download SamFw v3.31 tool with one click, and this tool also has been updated recently, so you can now bypass frp on many android devices conveniently without getting any expert help, just download this tool, and connect your device with PC after that click on (Remove FRP) button, that's it.
Many issues has been fixed in this updated SamFw v3.31 tool, such as you were facing command issues on Windows 7, that error has been resolved, and also some other bugs has been fixed up, some bold list of bugs fixed below.
[ADB] – Fix command on Windows 7
[TESTMODE] – Fix change CSC bug on 3.2
[TESTMODE] – Optimize Remove FRP New method
[ADB] – Optimize Read list supported CSC
[ADB] – Optimize Change CSC
Let's Download SamFw v3.31 Tool:
SamFw TOOL v3.31 [DOWNLOAD]
-Extract this tool using 7 zip or Winrar, after that double click on (SamfwFRPtoo.exe) file.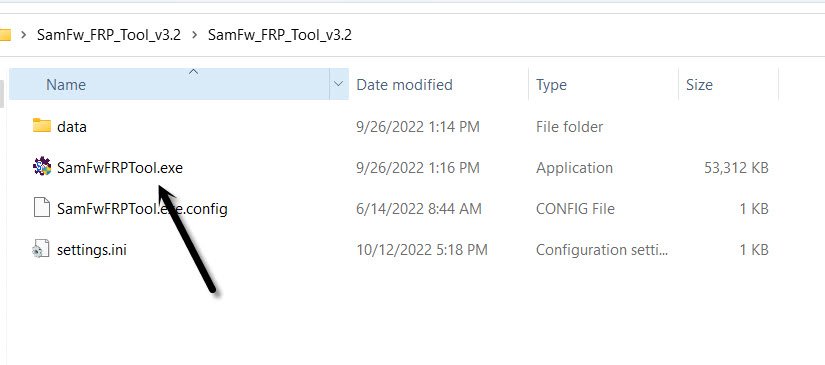 -This new updated tool will be launched shortly.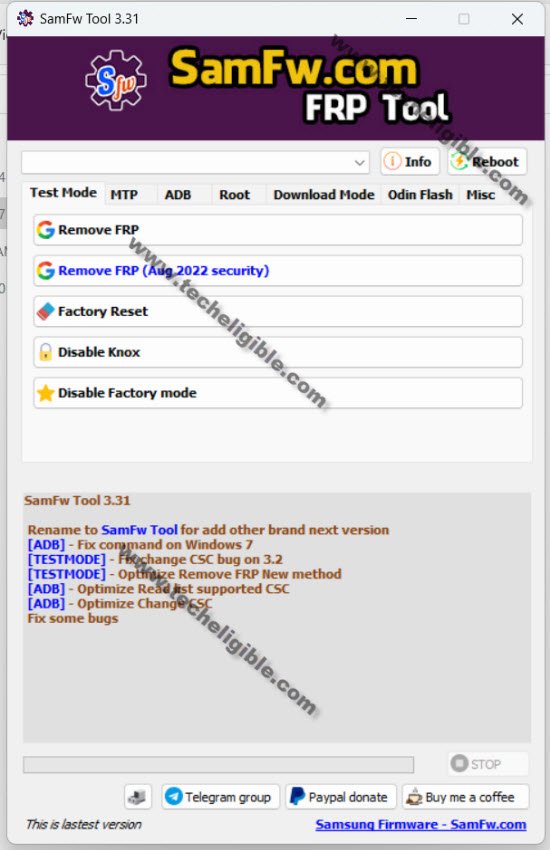 -Now if you can bypass frp on many android devices easily using this tool, just connect device with PC, and click on a (Remove FRP) button, after that you will be sent a (Allow usb debugging) message in your android device screen, just allow from there, that's it.
How to Bypass FRP using SamFw tool V3.31:
-Connect your Android device with PC, do make sure the device is turned on.
-Click on button from tool "Remove FRP (Aug 2022 security)" button.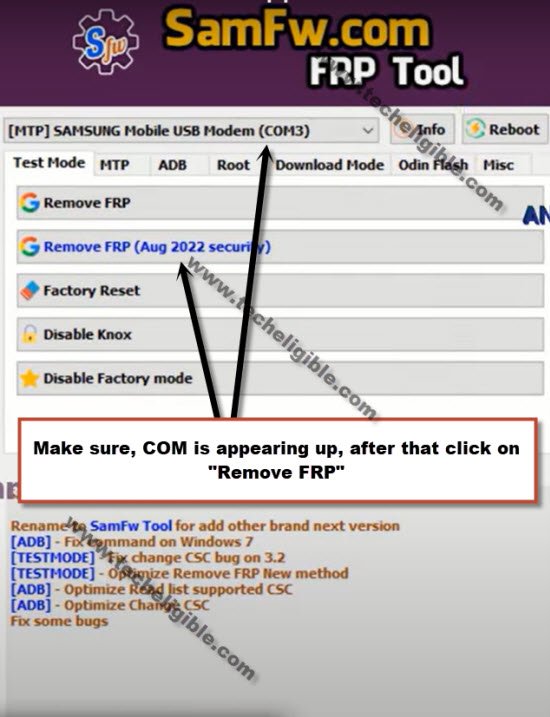 -You will be shown a popup message saying (Enable Test Mode), but do not click on "OK" button from that popup message, we will click this later on after turning on test mode from Samsung Galaxy device.
-From your Android device, hit on "Emergency Call", and dial this code there "*#0*#", after that you will have there a blank box screen, that means the code is working perfectly and you have successfully enabled test mode.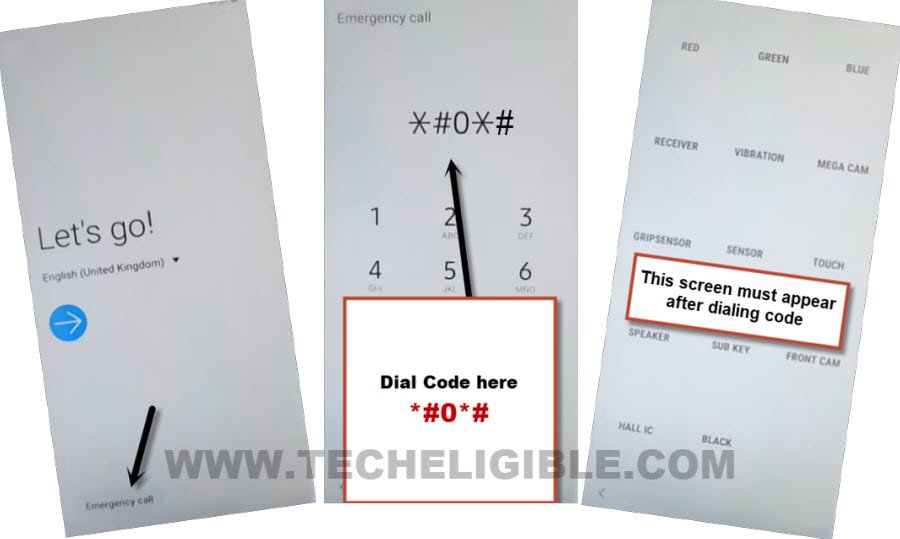 -Go back to your PC screen, and click on "OK" from enable test mode popup, after that you will receive another popup in your device, saying (Allow USB Debugging?).
-Select option "Always allow from this computer", and after that, tap to "Allow".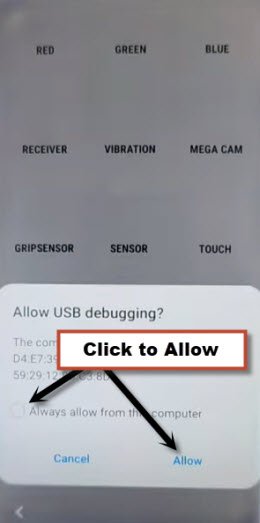 -Within few seconds or few minutes, you will receive popup in your PC screen saying (FRP Remove Successfully), just hit on "Yes" button.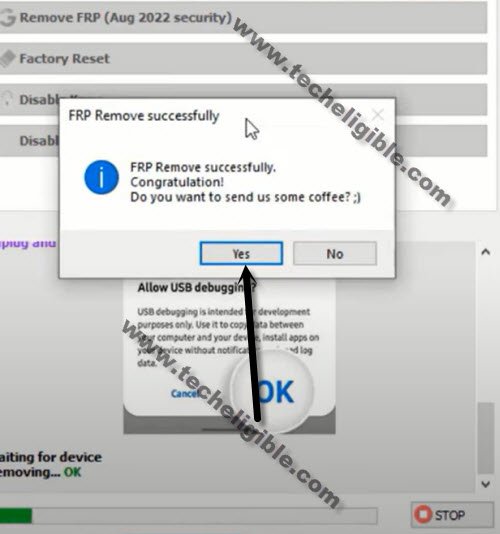 -Thanks for visiting us, this is how you can use this Samfew v3.31 tool to bypass frp, your device will auto restart, after that you will directly reach inside the device menu, just setup new google account and new pattern or PIN.
Read More: