Bypass FRP LG Q31 Android 10 By Wireless Headphone
This is the easy way to Bypass FRP LG Q31 Android 10, if you have perform hard reset task on the device, and unable to remember old added Gmail account, so must need to follow this way to get back this LG Q31 device with new google account, we will use a (PIN locked SIM) card, and a wireless or Bluetooth (Headphones), all steps can be followed up from below, this process will not harm or damage your device.
Warning: Do not try this frp method on a stolen phone, this is a serious crime, if you are trying to bypass frp on a stolen phone, you may also be jailed, this process is for device owner and for educational purpose only.
Let's Start to Bypass FRP LG Q31:
-You do require a (PIN locked SIM) card, you can use any SIM, and setup new 4 digits PIN code using any other android device, after that, that sim can be used in this, and your SIM will not be blocked, we are just using that sim for few a minute only, just will insert and eject SIM, that's it, and you are also required a (Wireless Headphone) to make pairing with this FRP locked device, in order to reach device (Settings).
-Insert PIN locked SIM, and wait till you see there (Enter SIM Pin) lock screen.
-Eject SIM tray, and wait till you see there (Not Signed in) message.
-From "Not Signed" popup message, just drag down that popup message, and you will get top notification bar, from there hit on "Bluetooth" icon.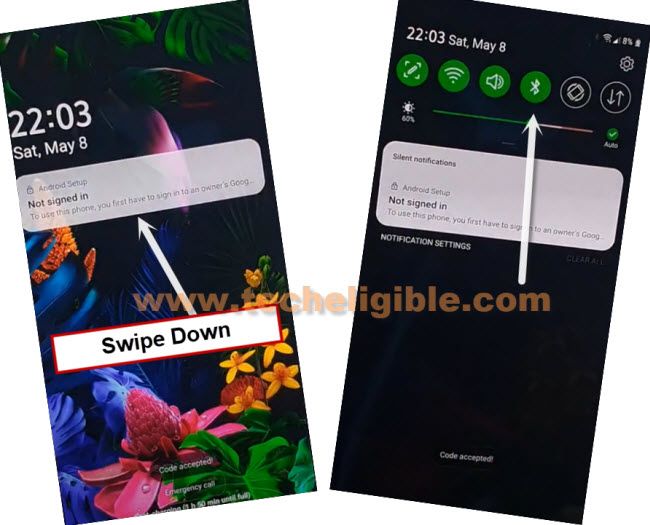 -Make pair with Bluetooth Air Pods or Bluetooth Hand-Free.
-Once the pairing process finish, long press (Power Button) or (Calling Button) etc from your Bluetooth air pods, this will trigger a "Try Saying" popup message in LG Q31.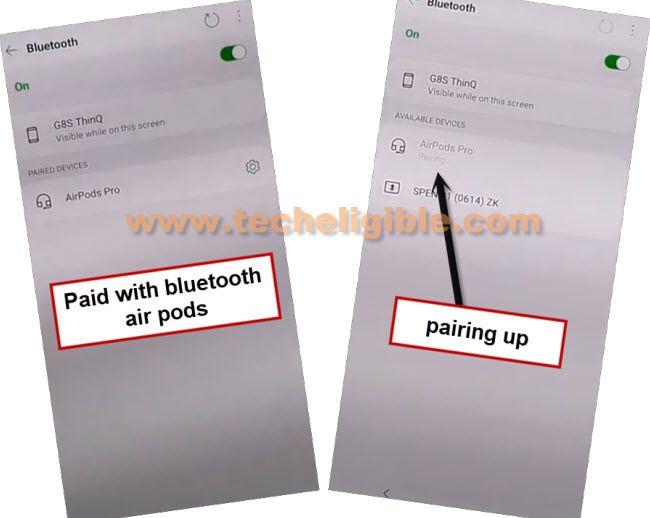 -Double tap on "Keyboard" icon, after that, search and go to "Settings".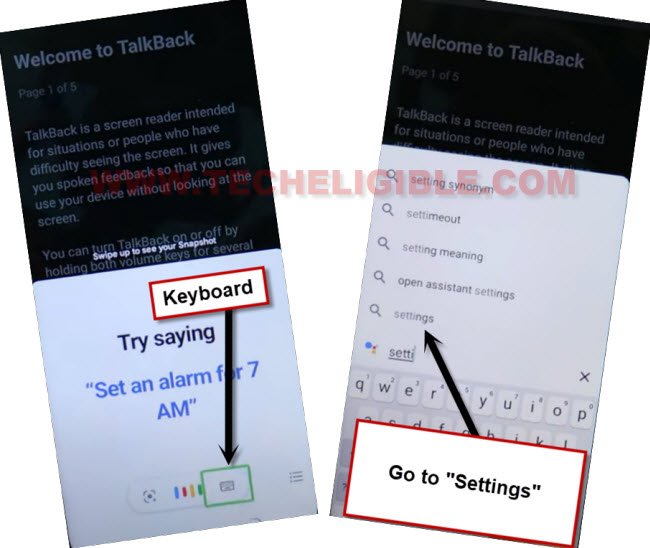 -You will see there a "Settings icon" at bottom just tap on that "Settings icon" to reach inside your device settings.
-Go to > Apps > App info.
-From app list, tap to "Chrome" icon to reach inside chrome browser, and hit on "Open".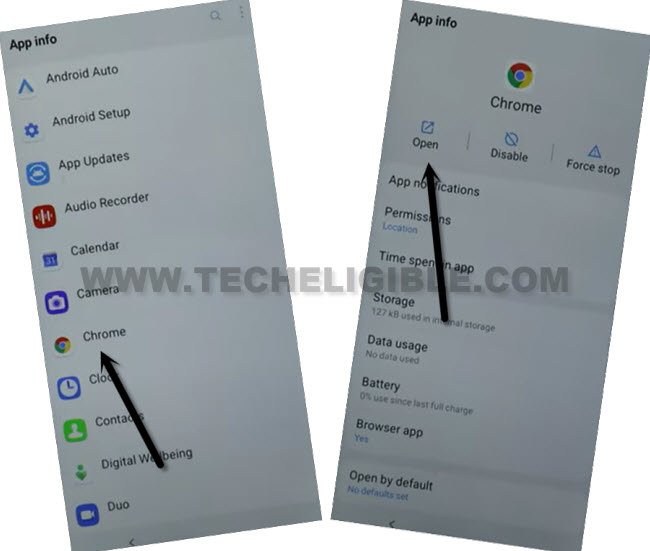 -Hit on > Accept & Continue > No Thanks.
Set New Pattern Lock:
-Search in browser "Download FRP Tools".
-Go to our website searched result.
-Go down and tap on "Setup Pattern Lock".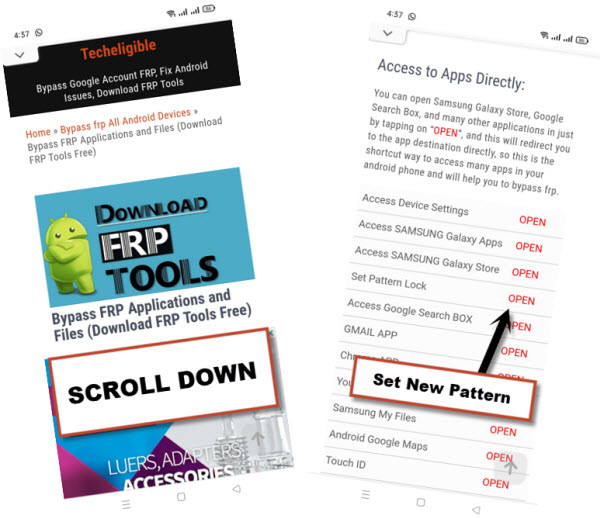 -Tap on "Pattern", now draw your pattern twice time, and then tap on "Confirm".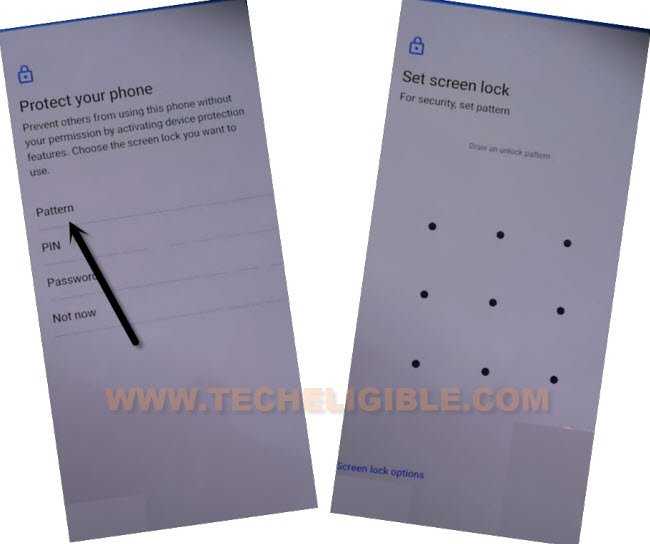 -Tap on "Skip" from (Keep your device unlocked while its on you).
-Turn off your device by long press (Power Key).
-Once the device is turned off completely, long hold both (Volume Down + Power) key at the same time.
-As soon as you see (LG Q31) logo, release only "Power Key", after that quickly hold "Power Key" again.
-After that, you will get into (Factory Data Reset) screen, from there select "Yes" two times, and this will start erasing your device completely to successfully bypass FRP LG Q31.
-If you are not asked to enter pattern lock, and you see there (Verify your account) screen, just reset your device again.
-From pattern lock screen, draw your recently setup pattern lock there to go to next.
-From google verification screen, tap to > Skip > Skip.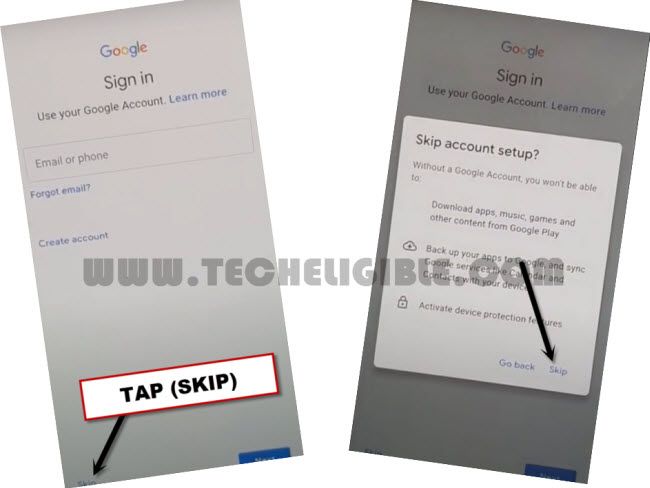 -Now finish your all steps by yourself, you are all done from bypass frp LG Q31, thanks for visiting us.
Read More: