Remove FRP Account OPPO A96 Android 13 By Cloning App
(Last Updated On: September 10, 2023)
With help of a cloning app, we can easily Remove FRP Account OPPO A96 (Android 13) without using any paid software and PC. But, we do require another OPPO or any other android device. Because, we will use cloning method here through (OPPO Clone Phone) application. This is very easy method, and can be followed up from here easily.
Disclaimer: This Content is Only For Educational purposes, This Content is not made for doing any illegal activities, All Content provided by this Website is only and only for Educational purposes, Please do not misuse any content from this Website.
 Let's Start to Remove FRP Account OPPO A96:
-First of all, turn on device, and connect WiFi. After that, go to "Connect to Wi-Fi" screen same as shown in below screen shot.
-From there, Tap to "Exclamation" icon, that is right next to your connected SSID name.
-Go to > Share > Nearby.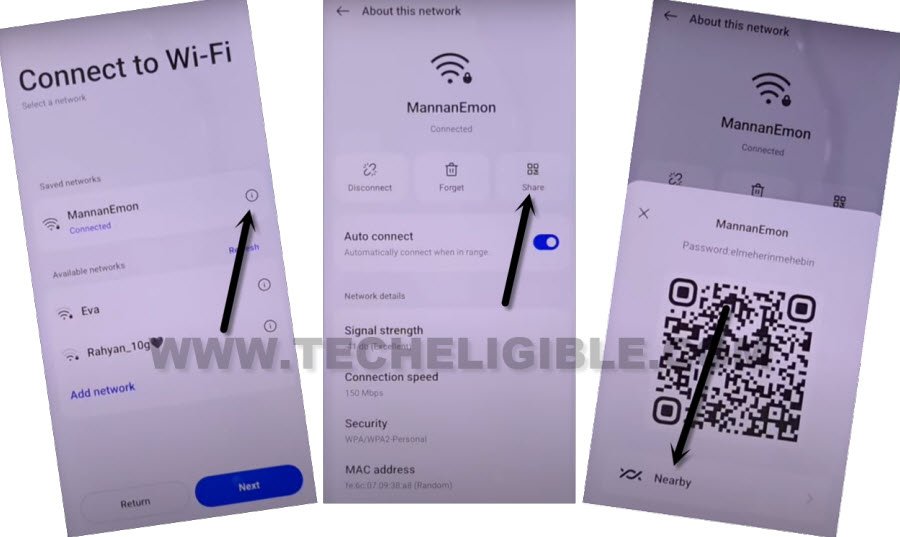 -Go to > Turn > Need help sharing?.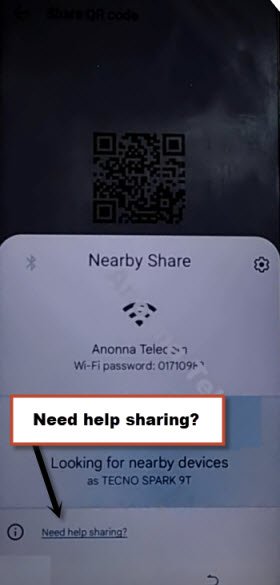 -Tap over > 3 dots > Share Article.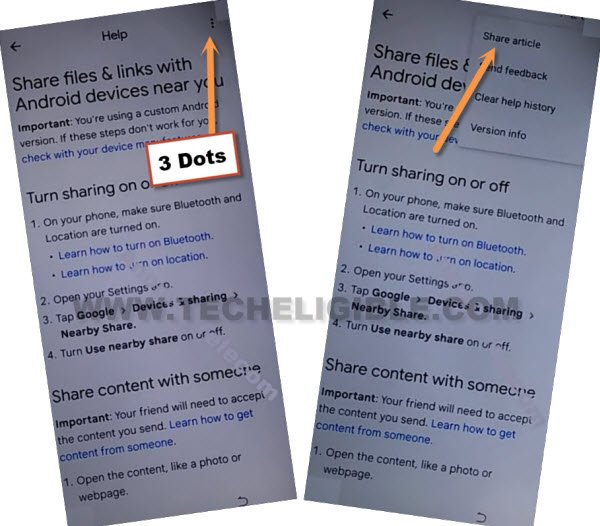 -We have to type youtube url in message, so tap to > Message > New Message.
-Type and send "www.youtube.com" url as message to any random number.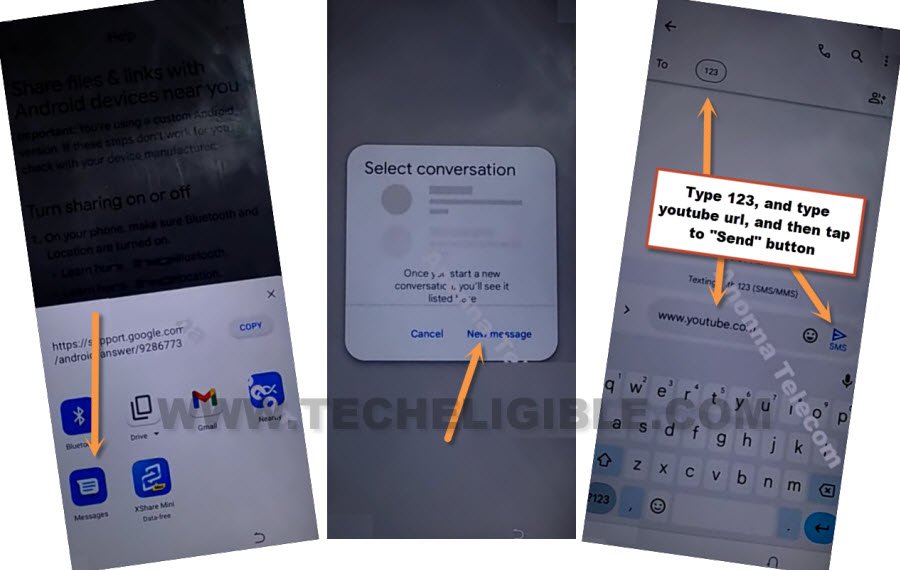 -Within few seconds, your sent message will turn to a hyperlink, just tap on "Tap to load preview", and then tap on "Youtube" same shown below.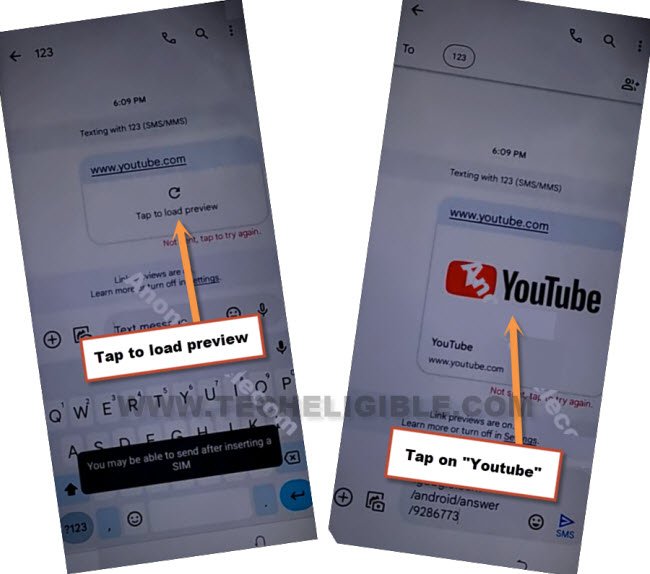 -Let's hit over "Profile icon" from top corner, and go to "Settings".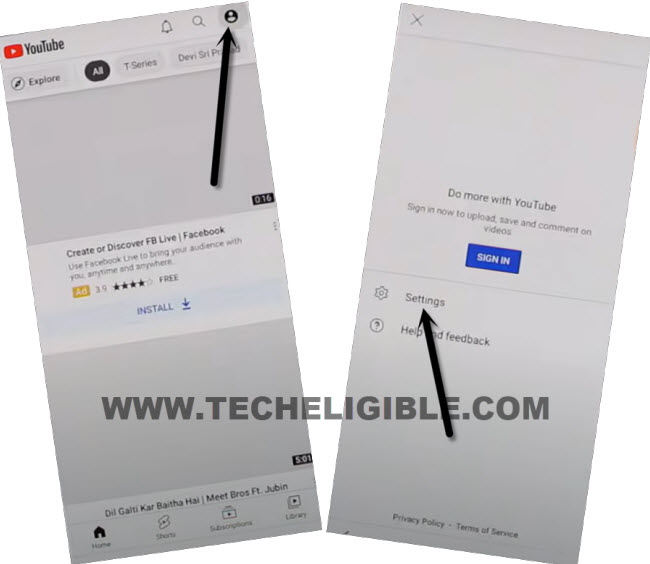 -Go to > About > Google Privacy Policy.
-From chrome window, tap to > Accept & Continue > Next > No Thanks.
Access Device Home Screen in OPPO A96:
-Search in browser with this keyword "Download FRP Tools".
-The 1st searched result will be of our website, just our website searched result.
-Go down, and tap to "Access Device Settings" option to Remove FRP Account OPPO A96 .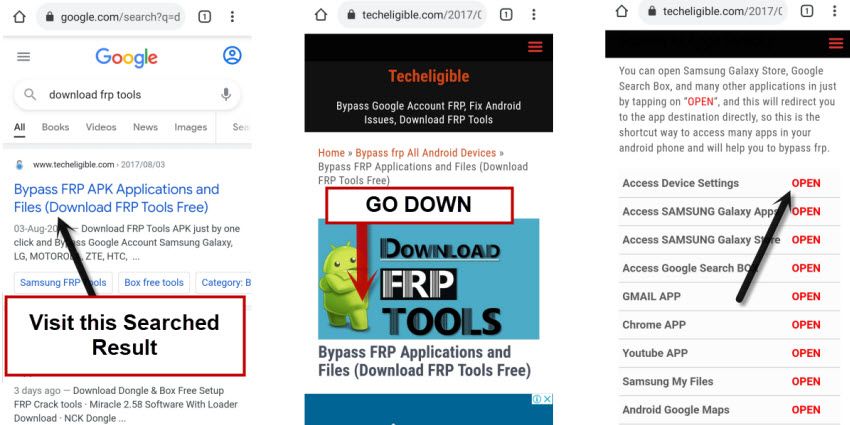 -Tap over > Home screen & Lock Screen > Home Screen Layout.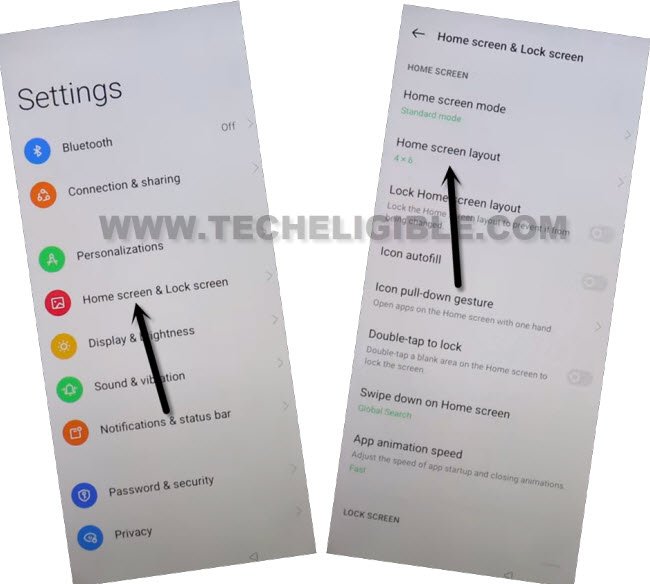 -After reaching inside the device homescreen, now we can go for cloning method easily.
-Launch "Clone Phone" app from your device installed apps area.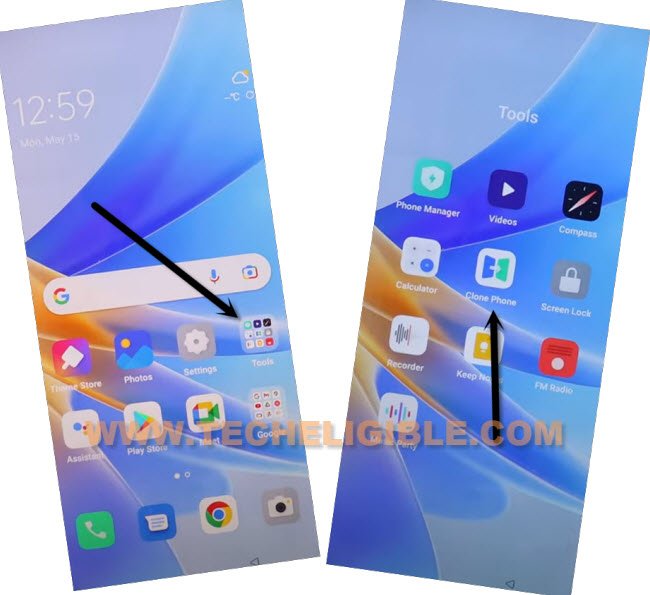 -Now, we have to give some permissions here before using this clone phone app. First of all, hit over "Agree & Continue".
-From popup window, tap over "Settings", and then turn on option of "Allow system settings modification".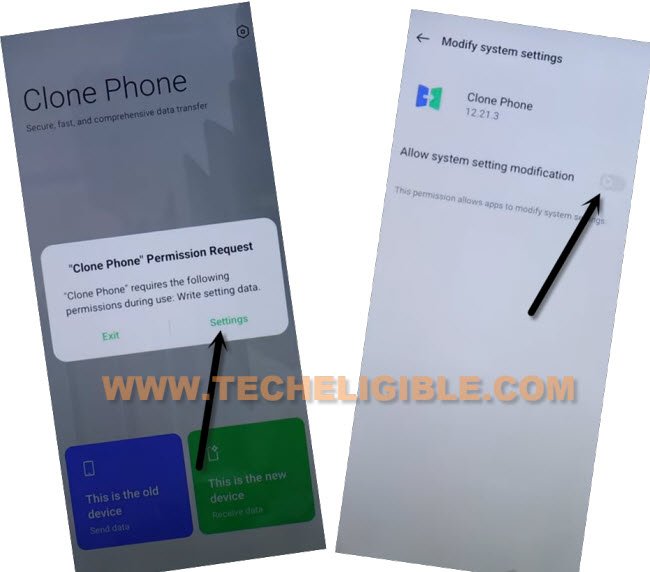 Note: Whenever you are asked to give permissions, just hit on "Allow", and give permission to use this app without any interruption.
-Once the clone phone app is launched properly, just tap to > This is the new device > Allow.
-Select (Oppo, Realme, or Oneplus), if you have other android device, you can select "Other android" option.
-Now "QR Code" will be on your screen, we have to scan this code from other device in order connect both devices each other.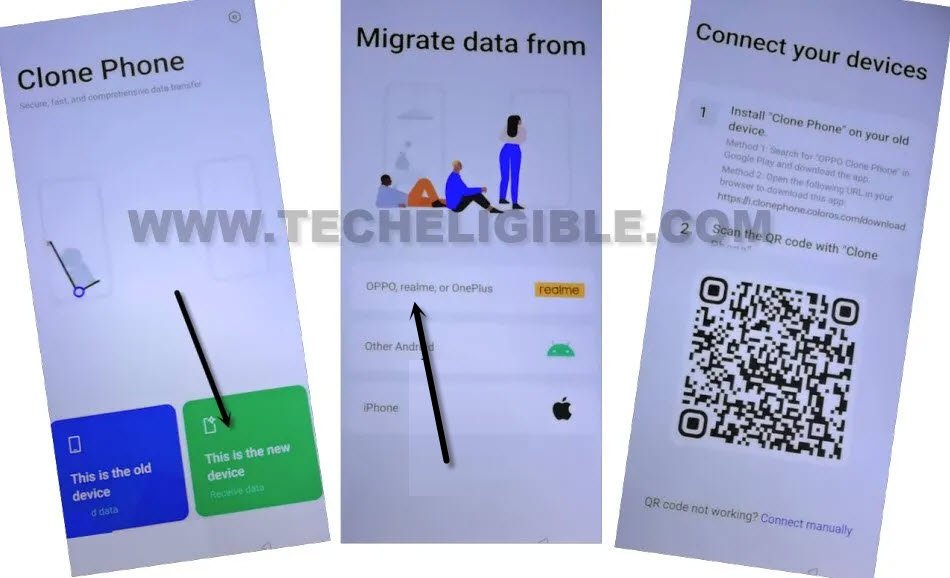 -Follow below steps in your other non FRP protected device.
Let's Install OPPO Clone Phone Application in Any Other or Same Brand Device:
-Lets install "Oppo Clone Phone" app in other android device from google play store.
Note: If you are not able to find out same (OPPO Clone Phone) app, you use any other Clone Phone app, such of (OnePlus Clone App).
-Once the installing process is done, just tap over "Open" to launch app.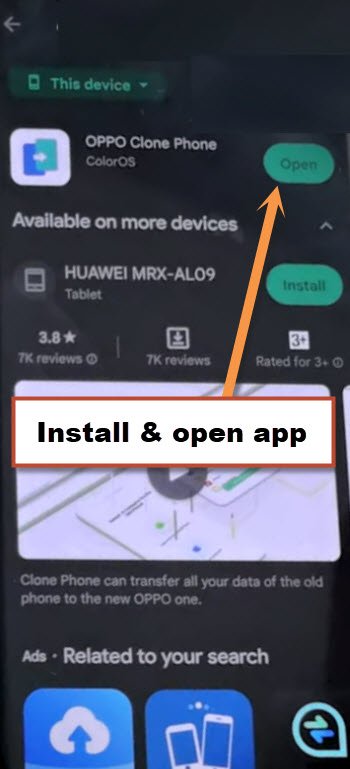 -Afterwards, tap to "Start Migration", and you will be displayed there a (QR Scanner) screen.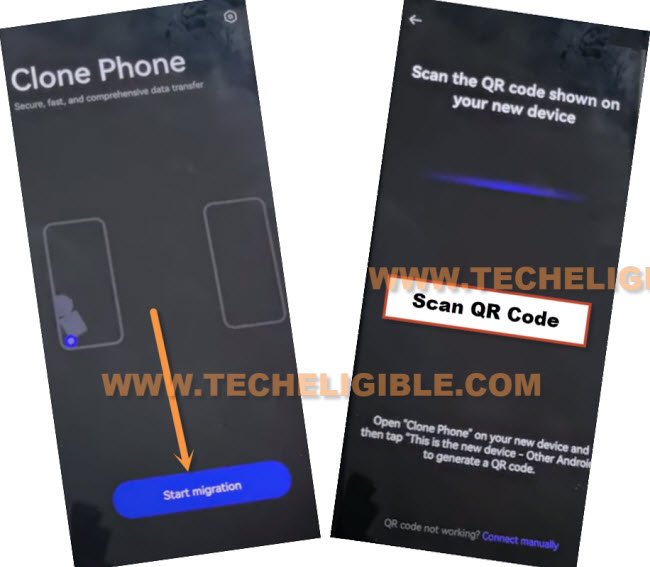 -Let's scan code from your OPPO A96 device, once its done, both devices will be connected through clone phone app.
-Tap on "Ok" from other device.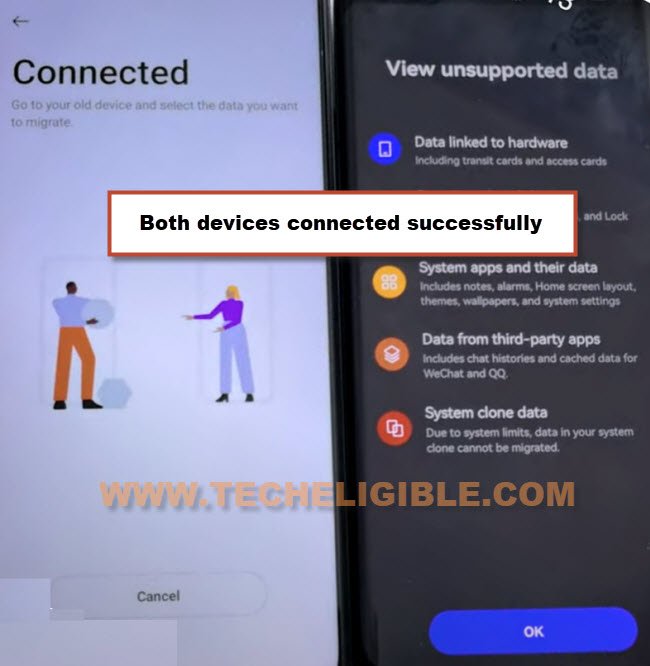 -From other android device, select only "Apps (excluding data)" app from app list.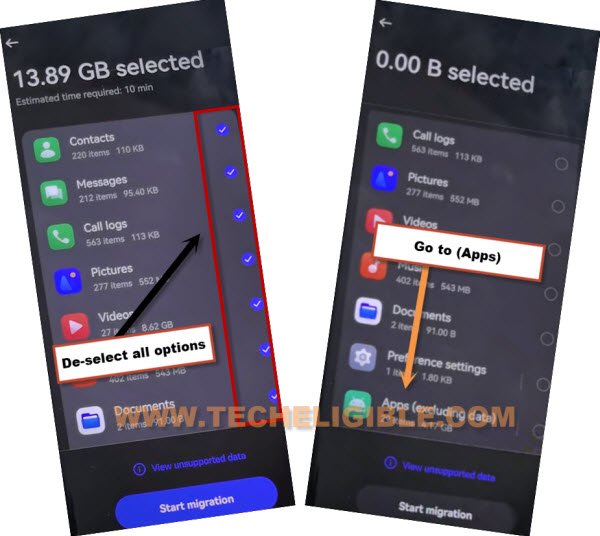 -There you will be having huge app list, de-select all apps those are checked mark, and select any one random app from there, you can select "Google" app.
-After that, hit on "Start Migration" button, and wait until its 100% done, after that, tap on "Done".
-Select > Button > Next > Skip > Done, after that, you are all done from Remove FRP Account OPPO A96, just setup your new account now, and also setup new Pattern lock, thanks for visiting us.