Unlock Phone PIN Itel it5617 Without Losing Data By Free Software
(Last Updated On: August 4, 2020)
Unlock Phone PIN Itel it5617 by best free Miracle Thunder software, You don't have to visit any mobile repairing shop and pay cost for unlocking your device, if you have forgotten your password or pin code, so you can read that easily and set new pin code by following our this method, this is not a big deal, just download miracle thunder software from here and follow rest steps from below.
Download Miracle Thunder in Your PC:
-First of all you will have to download miracle software in your PC.
-Follow All steps from below link to download & install miracle software in your PC.
⇒ Miracle Thunder Software [DOWNLOAD]
-After you successfully installed the software, let's move on the next step.
Unlock Phone PIN Itel it5617
-Now open "Miracle Thunder 2.82" software.
-Go to "SPD".
-Select CPU from Choose Type "SPD 6631E SP"
Note: in my case, the CPU is "6531E", but i am selecting the most nearest available CPU in miracle software, you can also select the same one or the most nearest CPU in "Choose Type".
-After that, click on "RD Unlock", and then finally click on "START BUTTON" to Unlock Phone PIN Itel it5617.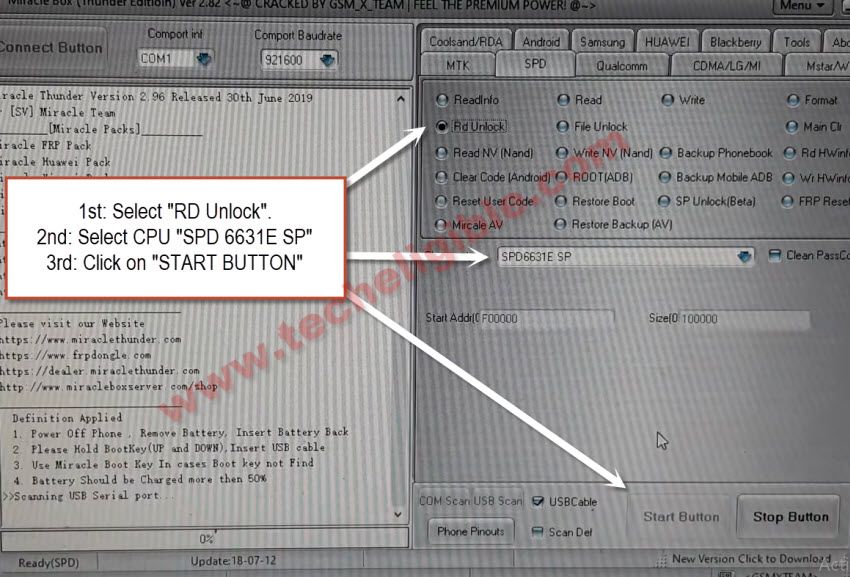 -Power Off phone, Remove Battery, Insert Battery Back.
-Connect 1st end Data Cable to the CPU, where you installed miracle software.
-While pressing the "Boot Key" of your mobile, insert the Data cable in your itel it5617.
-After that your device will be detected by the "Miracle Software", and it will start unlocking your phone.
Note: The Boot key of your device is "Above Green Calling Button", that must be top left corner button above green calling button.
-Wait until the password reading process finish.
-Congrats, you have done and found your phone read code, the 3rd Unlock Code will be of your phone code.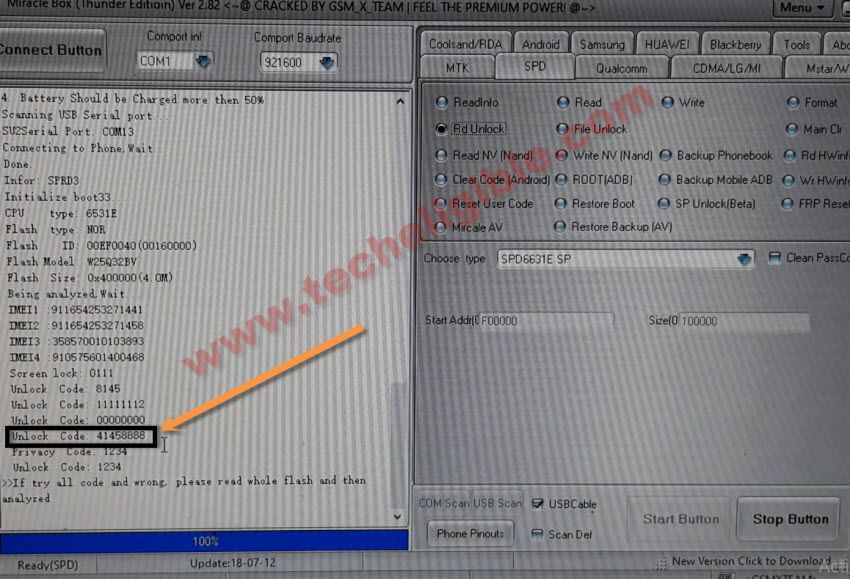 -Turn on your itel phone.
-Enter the 3rd "Unlock Code" from miracle software in your Phone.
-Congrats, you are done this method, thanks for visiting us.