Bypass FRP ZTE Prestige N9136 By Putting Device in FTM Mode
(Last Updated On: May 25, 2021)
Frp issue can be resolved now from your ZTE Prestige N9136 device easily without paying anything to anyone, you can download free software from below, that will easily Bypass FRP ZTE Prestige, we only have to put our device into FTM Mode and then just connect to PC to access your device normally as used to access before.
Warning: This method is only for Device Owner.
Let's Start to Bypass FRP ZTE Prestige N9136:
-Download Software in your PC by Click Here.
-Extract and Open software in PC.
-You will see command promt screen with the message of (Connect Phone in FTM Mode).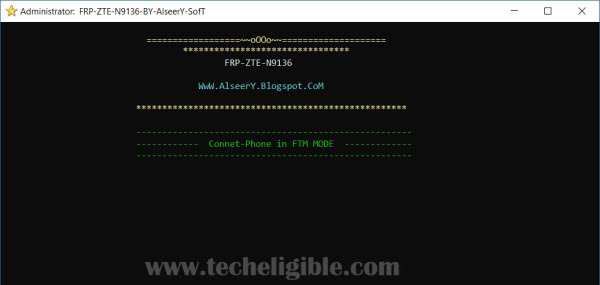 -Now turn off your ZTE Prestige device.
-Connect device to computer while pressing the (Volume UP) key.
-Do not release the (Volume UP) key until you see "FTM Mode" on your screen.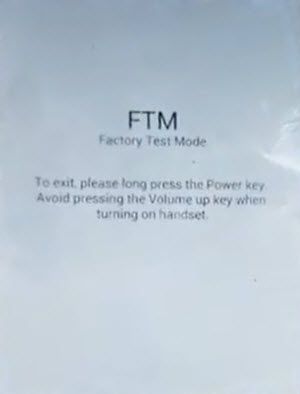 -After that, you will see "FTM Mode" in your ZTE Prestige device screen.
-Now extract the downloaded
-There you will see a message of "Press any key to continue" in Command Prompt screen same as shown in below image.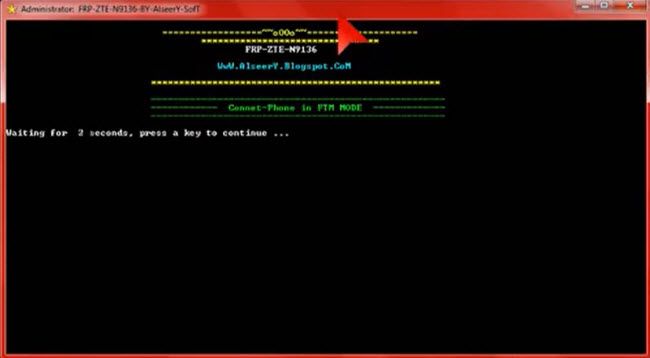 -So just (Press any Key) from your keyboard to Bypass FRP ZTE Prestige N9136.
-It will take few second to remove frp and then you will see "DONE" in your command prompt screen.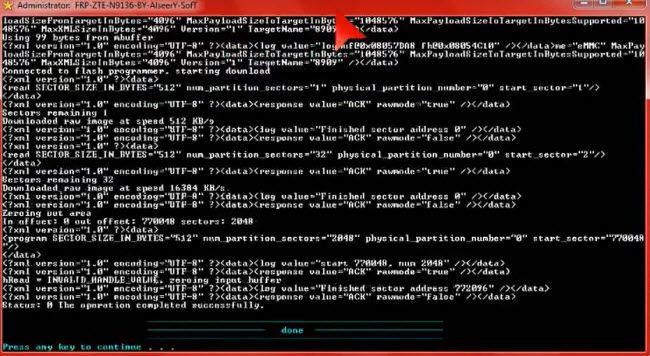 -Congrats, you are done this method, now only disconnect your device.
-Turn on device.
-Complete initial setup to access your ZTE Prestige HOME SCREEN.
Read More:
How to Remove FRP ZTE AVID TRIO Z833