How to Bypass FRP LG K40 Android 9 Without PC [New Method]
(Last Updated On: August 2, 2021)
Have you put your phone on a frp lock, and still looking for a working method to Bypass FRP LG K40, this method will work for fluently and smoothly, because this is updated method, but before starting this method, you need to have a WiFi connection and also some other tools, that has been mentioned below.
Required Tools:
1- WiFi Connection.
2- Bluetooth Pods / Headphone.
3- SIM Card (PIN Locked).
With the above 3 tools, we can easily Bypass FRP LG K40 (Android 9) phone, firstly, we will have a access to youtube website, and from there we will just tap to (Share Arrow) icon, that will popup up with a "Email icon", so from that email option, we are going to setup new PIN to unlock frp. Lets follow steps below carefully.
Let's Start how to Bypass FRP LG K40 (Android 9):
Step 1: In your LG K40, just connect WiFi first before starting the process & Get back to (Welcome) screen, after that, insert any PIN Locked "SIM" card.
Note: The 4 digits PIN in your SIM can easily be setup through any other android device.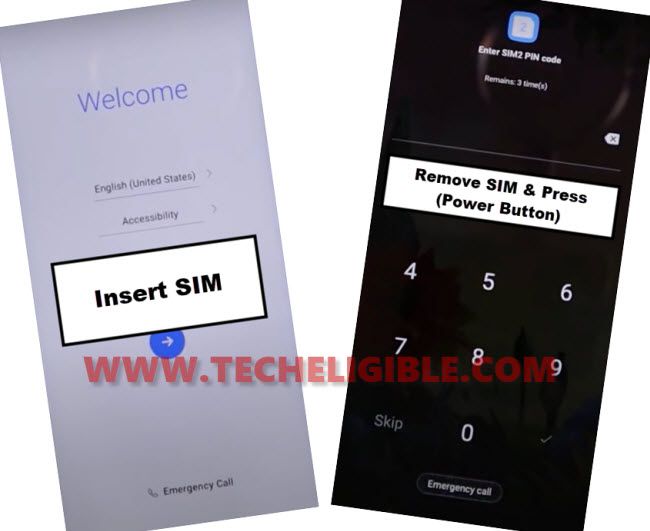 Step 2: Popup your SIM Tray with (SIM Removal PIN) & Press once the "Power key" very quickly, this will turn off your phone screen only, now you have to press "Power Key" again to wakeup your phone screen, and there you will have a Not Signed in message.
Note: If you are unable to have (Not Signed in) message, then the reason is that, you pressed power key very late after popping up your SIM tray. So you need to try this process again, you will succeed at 2-3 attempts, Practice brings perfection.
Step 3: Afterwards, just Swipe Down (Not Signed in),  tap on (Bluetooth icon) to turn it on, now wait for 20-30 seconds, an then tap once on a "Settings gear icon" from top right corner of the top notification bar.
-Turn off and turn on again (Bluetooth) option, and this time it will show you a new popup window, where you will be able to make pair with your Bluetooth pods.
Step 4: Make Pair with your any connected Bluetooth (Pods), after that touch or press power button 3 times from your connected (Bluetooth Pods or Headphone), and it will show you new popup box, just speak loudly "OPEN Youtube", and then you will be redirected to the youtube official website to Bypass FRP LG K40.
Step 5: Play any video on youtube, and hit on "Share Arrow" from bottom of the video, and then tap on "Email" icon, and then tap to "Allow", if it does not take you to email options, just tap again on > Share Arrow > Email > Other.
Step 6: Type in email field ([email protected]), and then tap on > Manual Setup > Next > Add > Change.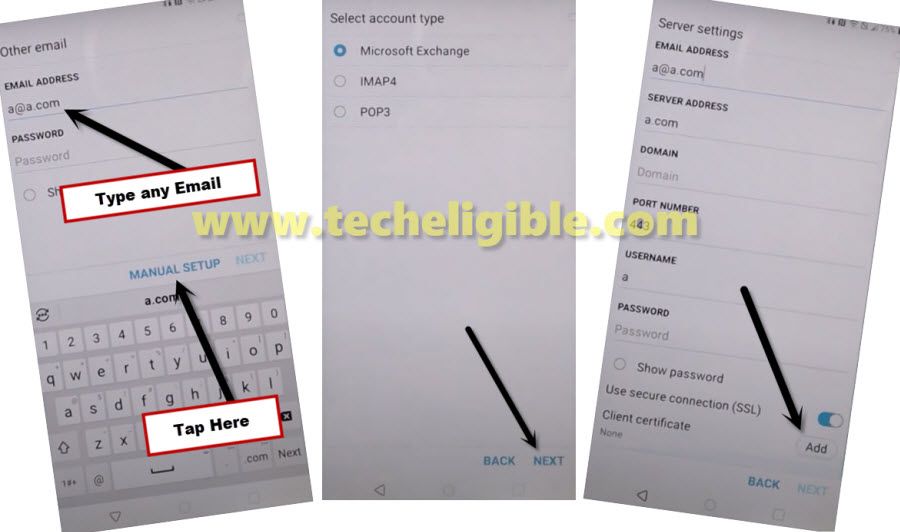 Step 7: Pattern > No Thanks > Next > Setup your any desire pattern there, after that tap to "Next", and again draw your previous pattern there to Bypass FRP LG K40.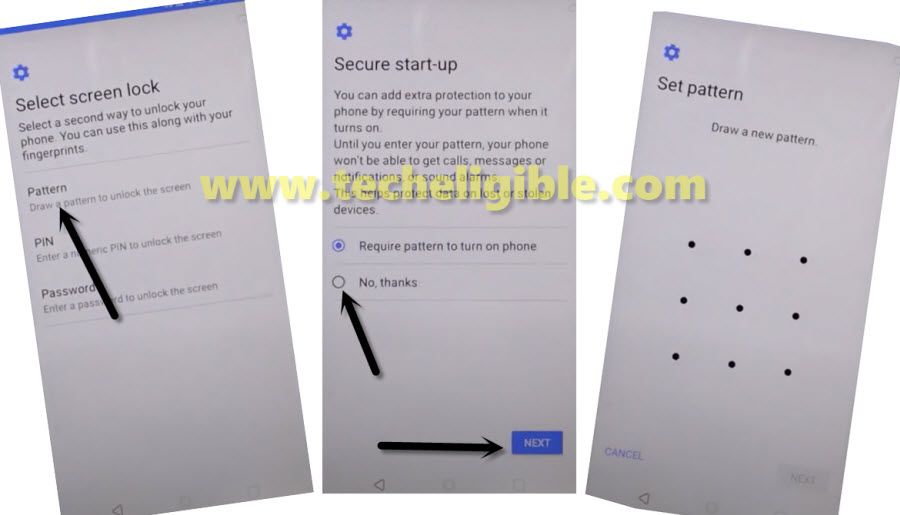 You are all done, just by hitting on "Back Arrow" several times will get you back to the 1st homepage screen (Welcome), from there you can easily complete your setup wizard without having any frp issue, because you have setup your new Pattern lock, and you can use that to bypass verify your account screen. Even then, if you see any trouble, and have any confusions, you can ask us in comment area. Thank You.
Related FRP Methods: