How to Bypass FRP LG Stylo 5 Android 9 – Add New FRP Lock
(Last Updated On: April 22, 2021)
Hi, Are you still searching method to Bypass FRP LG Stylo 5 Android 9 ?, this can be achieved without any great effort, by following below process, you will be able to bypass frp and add new frp lock in your own LG phone, this is easy peezy process, no PC and App require for this method, just follow below method cautiously.
Do make sure, you have proper WiFi connection in your phone, otherwise you may feel trouble in following this process, without WiFi, you can bypass frp from LG device, you can also follow this method on your any other LG Android 9 device as well, but do mention your device model in below comment box, if you remove frp successfully.
Note: This process is only for device owner and for educational purpose only.
Let's Start to Bypass FRP LG Stylo 5:
-Turn on LG device & Connect with a proper wifi connection & Go back to first (Welcome) screen.
-Accessibility > Settings > Select to Speak.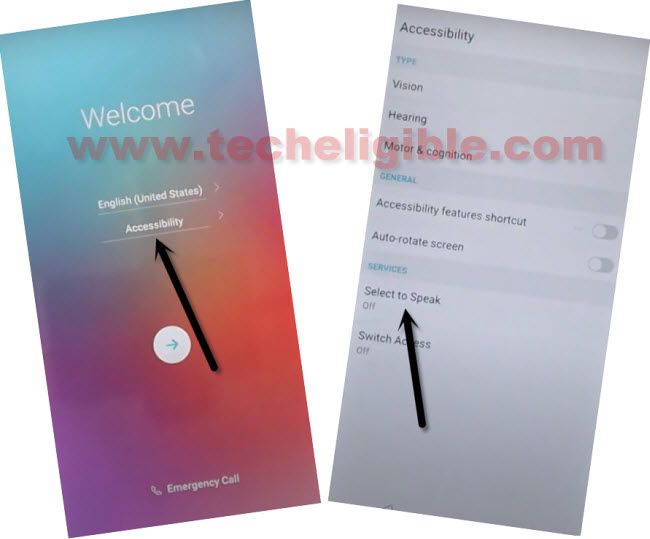 -Turn on (Select to Speak) option.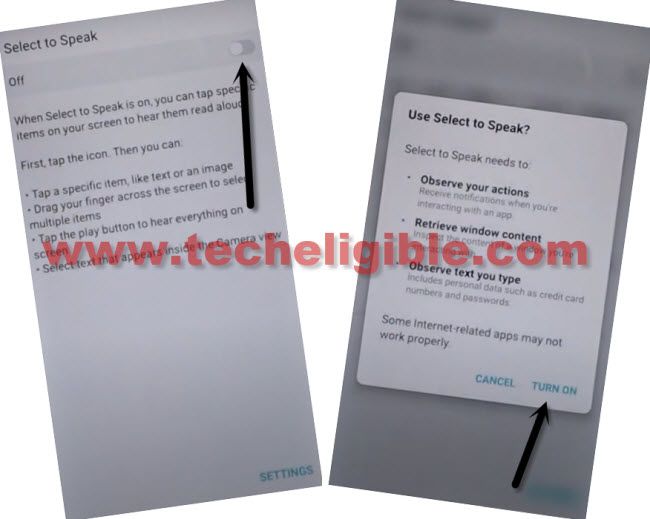 -Tap on "Settings" from bottom right corner, go to > Help & Feedback > About Switch Access for android.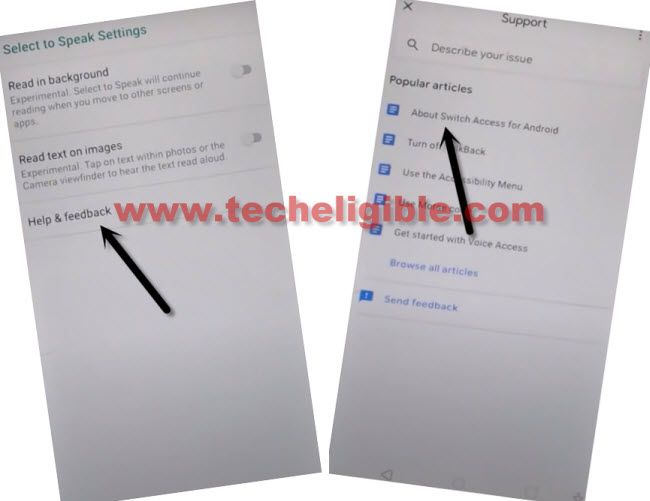 -Hit on "Play icon" from the center of the video, and then tap on "3 dots" from top right corner of the video.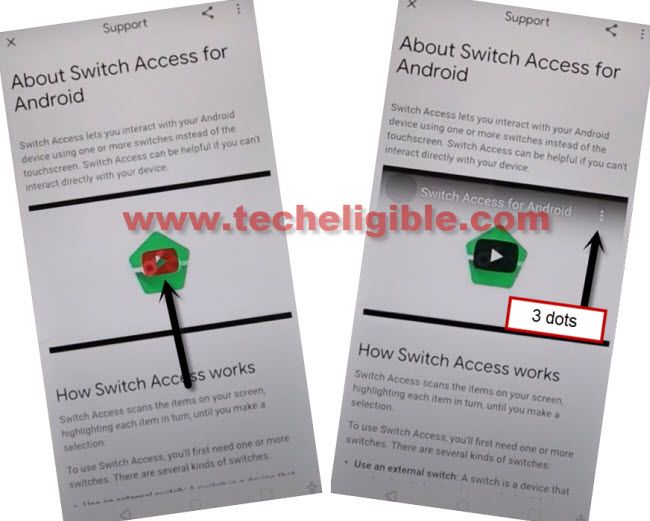 -Share Arrow > 3 Dots.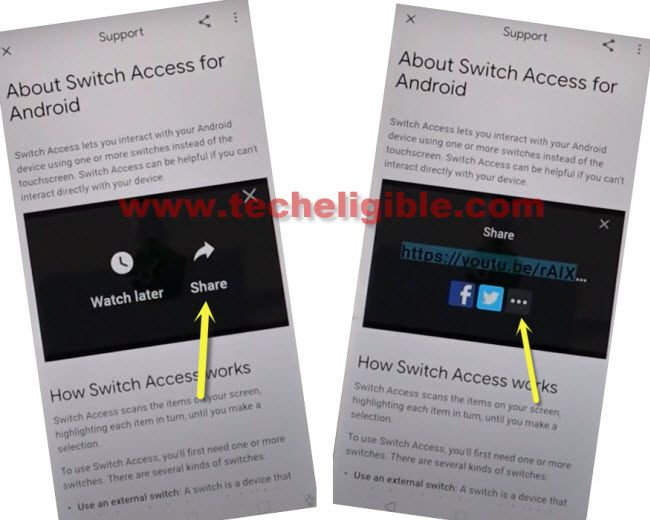 -Share Arrow > Email > Microsoft Exchange.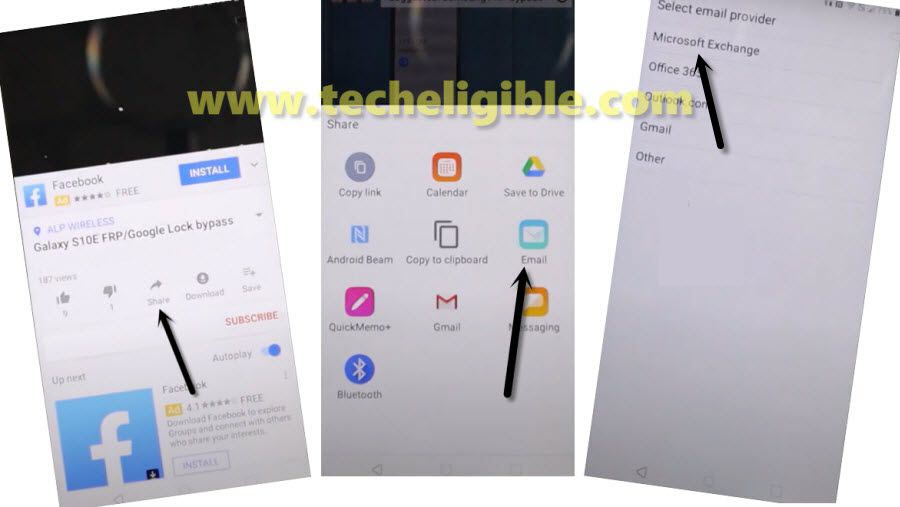 -Type there email address "[email protected]", and then hit on "Manual Setup".
-Go all the way down, and tap on "Add" button which is right next to the (Client Certification) option, this will show you popup window, just tap on "Change".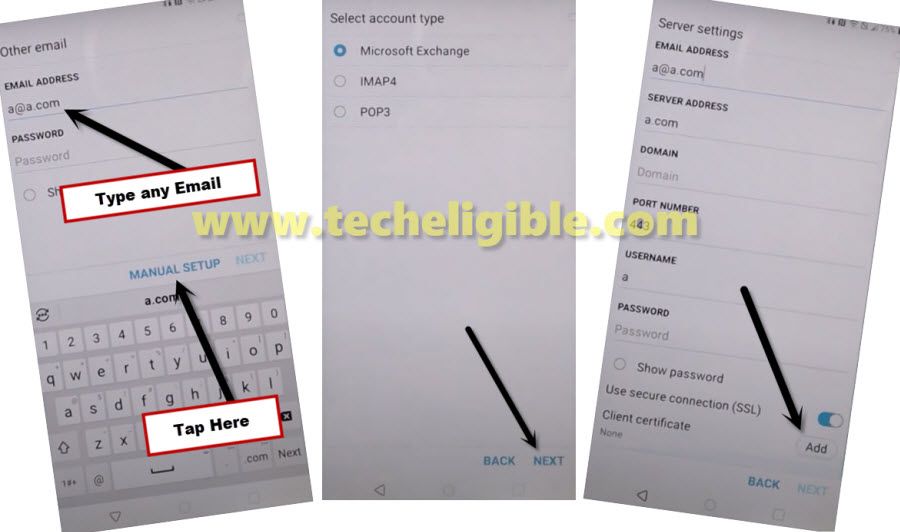 Set New Pattern in LG Stylo 5:
-Let's Set new pattern lock to bypass frp LG Stylo 5.
-Tap on > Pattern > Next > Draw your any desire and easy pattern lock, and do not forget this pattern lock later on, otherwise you won't be able to complete initial setup wizard.
-After drawing pattern lock 2 times, tap on "Confirm", and then tap on "Next", you will be asked to enter pattern lock, just draw pattern lock same as you setup before.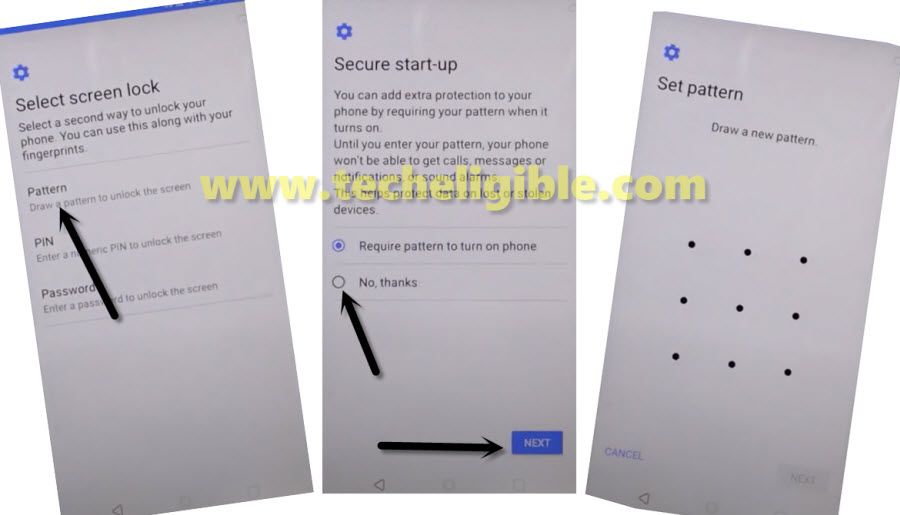 -If you are asked to enroll your finger, you don't need for that.
-Keep tapping on back arrow from your phone until you get back to very first (Welcome) homepage.
-Complete initial setup now, and you will be asked only for pattern lock, which you have already before, and by using that pattern lock, you can bypass frp LG Stylo 5 Android 9.
-You must have a "Google Sign in" homepage, but there will be "SKIP" option as well at bottom left corner, so hit on > SKIP > SKIP, to go further, afterwards, finish setup wizard to access your device.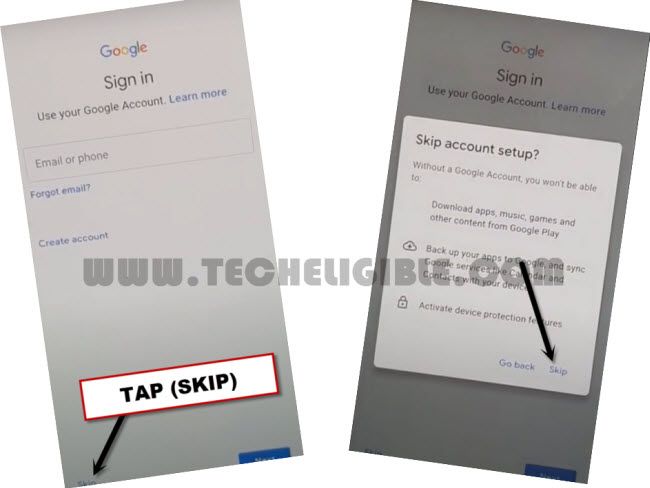 Perform Factory Data Reset:
-Open "Settings".
-Tap on "General".
-Hit on "Restart & Reset > Factory Data Reset > Reset Phone > Draw already setup pattern > Delete All > Reset.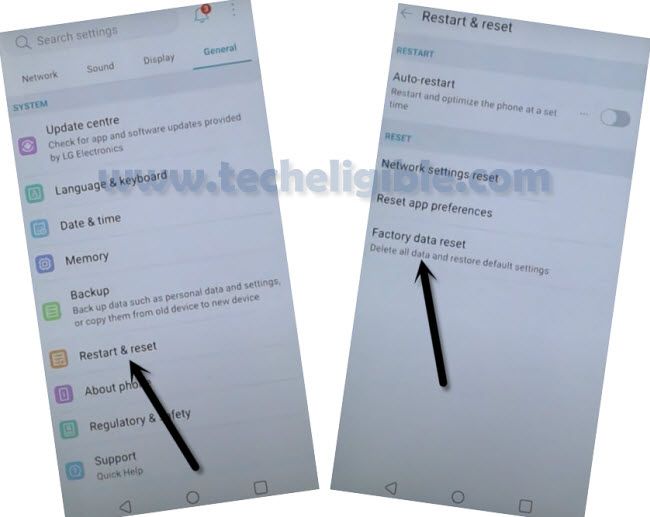 -You need to wait for a while until factory data reset process completes, now you are all done from Bypass FRP LG Stylo 5.
Read More: