Remove FRP Nokia 5.4 Android 12, Bypass Google Account
If you own this device, and you have mistakenly put this device on a FRP protection, so you don't need to be worried to Remove FRP Nokia 5.4, you can do this in a very simple way just by applying some easy steps from below, after that, the FRP will be removed completely, and you can easily setup new google account.
Warning: Do not try this frp method on a stolen phone, this is a serious crime, if you are trying to bypass frp on a stolen phone, you may also be jailed, this process is for device owner and for educational purpose only.
Let's Start to Remove FRP Nokia 5.4:
-Let's start by turning on Nokia device, and connect WiFi, after that, go back on first "Welcome" screen.
-Make a reverse "L" shape by swipe right and then swipe up (See below image).
Note: You may have a popup window of (Allow android accessibility…), just hit on "While using the app".
-Double tap on "Use Command Voice".
-Speak loudly "Open Google Assistant" as soon as you see green boarder on screen.
-Turn on off talkback by long hold both keys (Volume UP + Down) for 3-4 sec.
-Hit on "Keyboard" icon, and then search "G", after that tap to "Google" from searched result.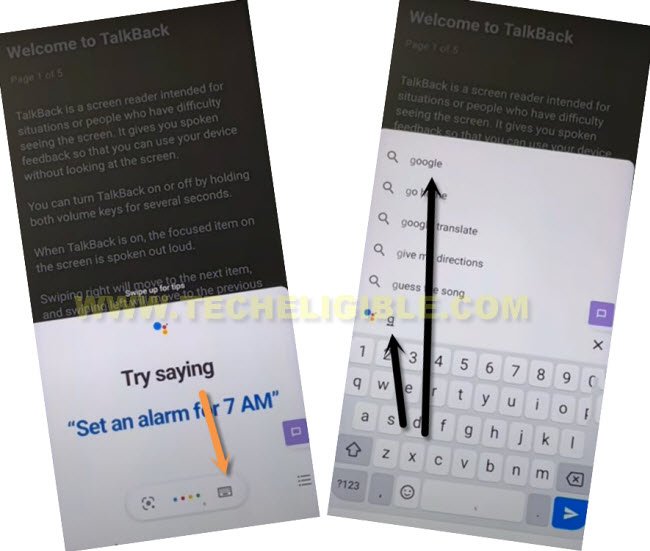 -Hit on "Google icon",  tap to "Mic icon", and say loudly "Open Settings".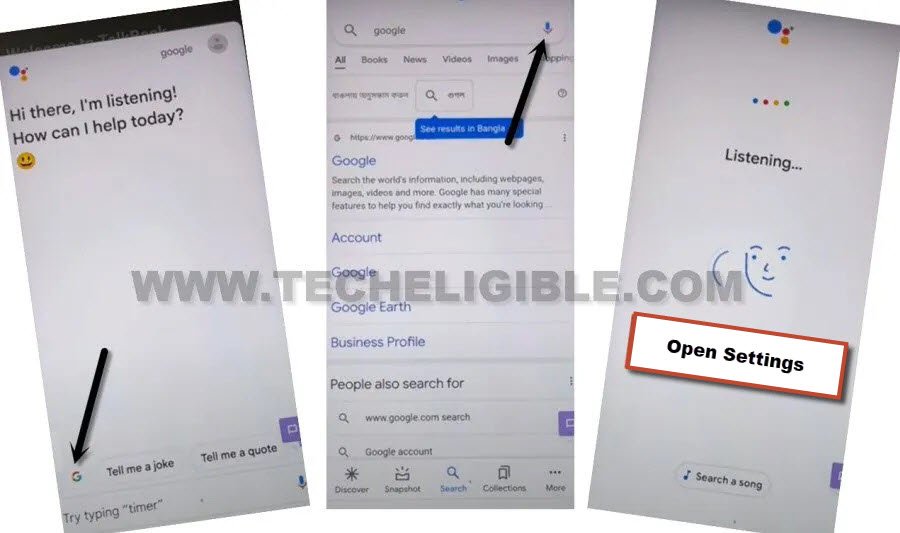 -Go to > Apps > Default App > See all app.
-Afterwards, we are going to tap over "3 dots" icon, and go to "Show system".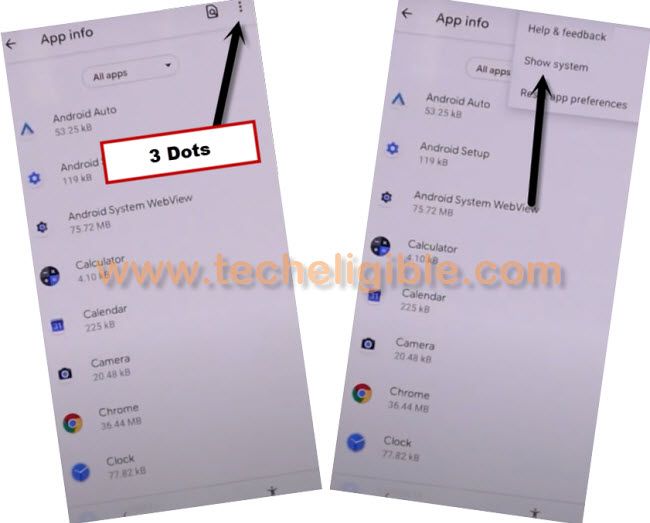 -Now find and tap to  > Android Setup > Force Stop > Ok (The settings gear icon android setup) same as shown in below image.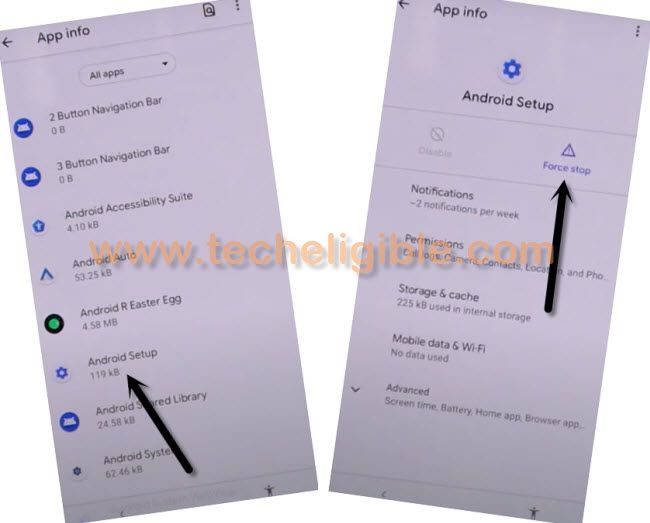 -Go back to app list, now find and tap on > Google Play Services > Disable > Disable App to Remove FRP Nokia 5.4.
-Tap on > Force Stop > Ok.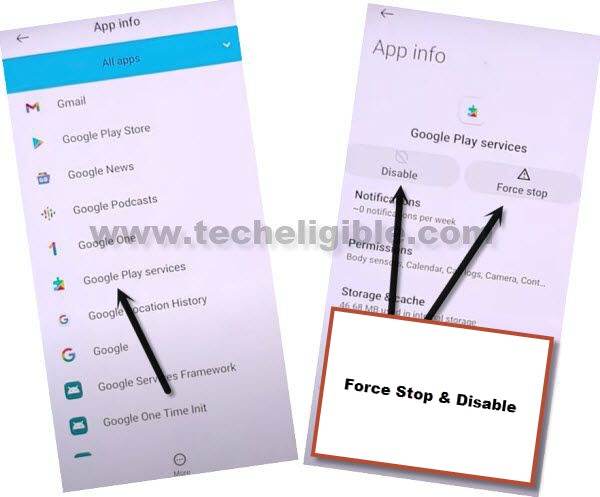 -Now, tap on "Default Apps".
-After that, hit on > Home App > Quickstep, and you will get back to (Welcome) screen.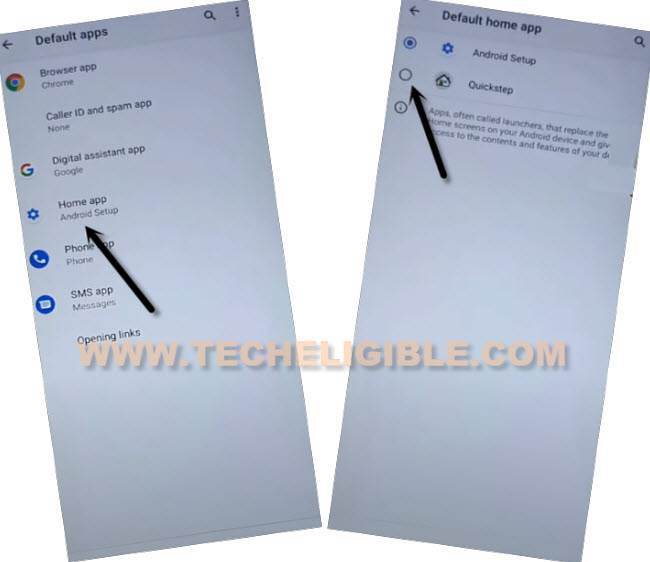 -Once you reach back on a (Welcome) screen, from there, tap on > Let's Skip > Skip.
-Wait over there for 10-20 sec, after that, hit on "Back Arrow" from bottom left corner.
-You will get back on "Connect to WiFi" screen, just tap on > Setup offline > Continue.
-Go to > Skip > Skip > Skip > Continue.
-Now hit on > No Thanks > Not Now.
-Congrats, you ae all done from bypass google account on Nokia 5.4 device without using any PC, now you can easily setup your new google account from Nokia 5.4 settings.
Read More:
Bypass google account Nokia 5.3
Bypass google account Nokia 5.1 Plus