How to Remove Redmi 3s Prime MI Account By Miracle 2.54 Without Box
You can easily  Remove MI Account Redmi 3s Prime using Miracle 2.54 software, this software is available with loader, simply download and install this software from here, after that using EDL Cable or by shorting testing points in Redmi 3s Prime, you can easily solve your locking issue.
Let's Start to Remove MI Account Redmi 3s Prime:
• Click below to download and install "Miracle 2.54 with Loader".
Miracle 2.54
Enable EDL Mode:
• To enable "EDL" mode, either you need "EDL" Cable, if you don't have this cable, then you can use alternate method by shorting "Testing Points" from your device, below you can see how to short testing points.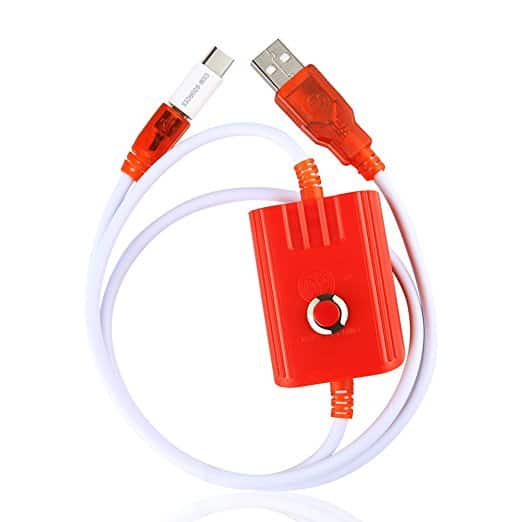 Warning: If you are not expert to unscrew and removing back cover of your device, then i would recommend you to watch youtube tutorial on "How to Make Xiaomi EDL Cable". You can make EDL cable at home using "USB Cable + Handfree Button".
• Try below method, if you don't wanna make "EDL Cable"., if you have "EDL", then skip below method, and continue reading post from ahead.

How to Short Testing Points:
• Switch off Device.
• Remove Back Cover Slowly and Carefully using any flat plastic piece. (There is Sensor Cable on Back Cover)
• Remove "Sensor Cable"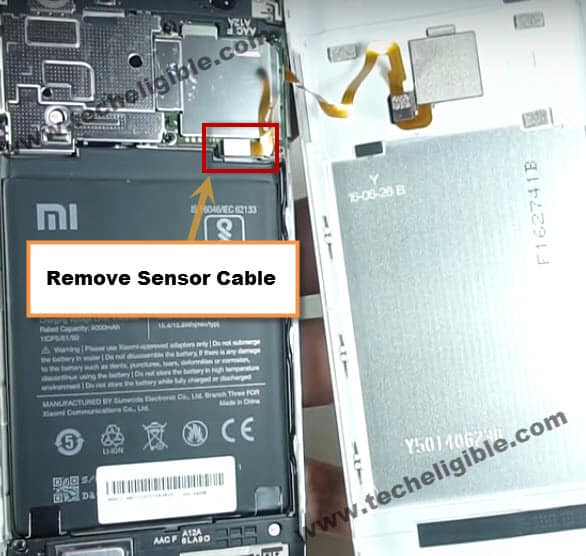 • Unscrew Back Processor Cover.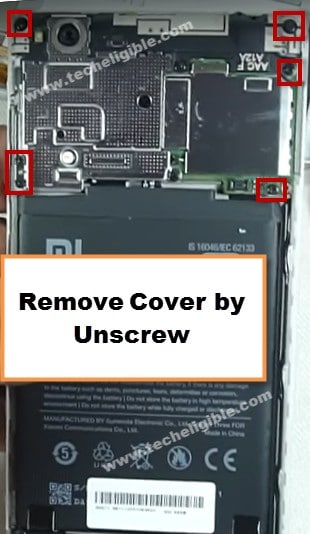 • Remove "Battery Connector".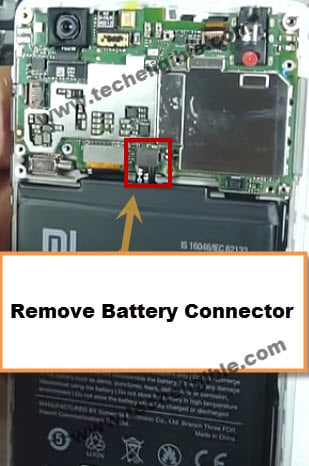 • Open "Device Manager" in computer, and expand "COM & LPT" option.
• Prepare Micro USB Cable, and connect one end of usb cable to computer
• Short "Testing Points" using any wire or conductor.
• While shorting "Testing Points", connect 2nd end of USB Cable to your device.
• Keep shorting both testing points until device is detected in "Device Manager".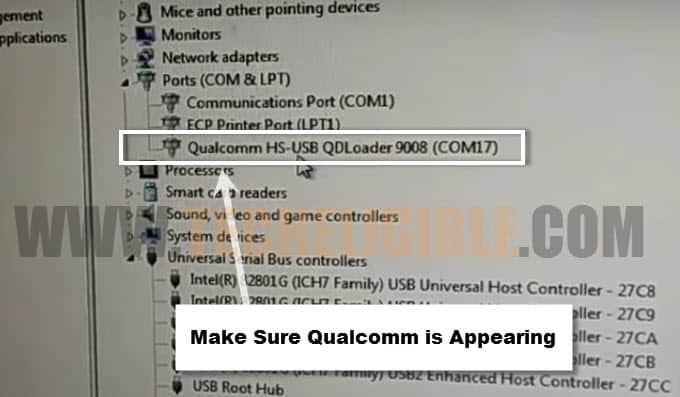 Remove MI Account Redmi 3s Prime By Miracle
• Turn off "Antivirus".
• Open Miracle 2.54 Software.
• Go to > Qualcomm > Read/format flash.
• Select your device "PORT".
• After that, select "Remove Account Lock (xiaomi frp method)".
• Click on "Start" button to Remove MI Account Redmi 3s Prime. (See Below Image).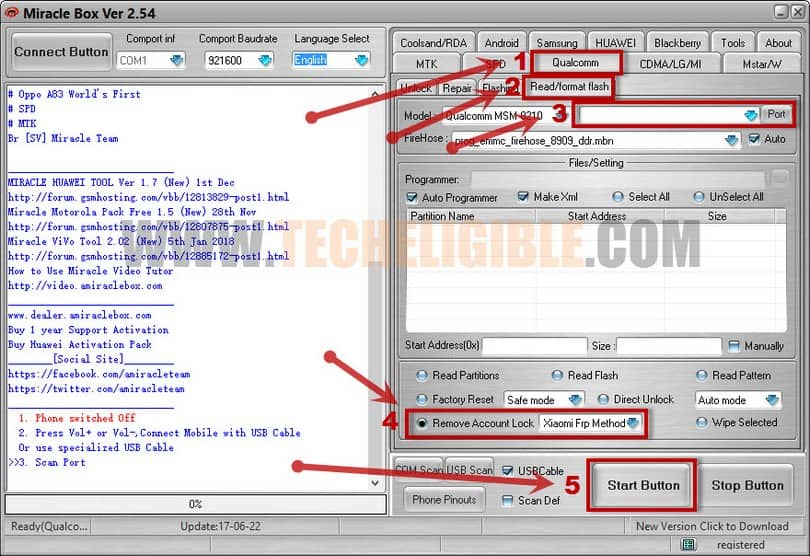 • Wait, until Miracle 2.54 remove redmi s3 prime mi account.
Summary:
1-Download & Install Miracle 2.54.
2-Enable "EDL Mode" in Xiaomi.
3-Connect Xiaomi to Computer.
4-Open Miracle & Remove MI Account Redmi 3s Prime.
Related Posts: